The NFC West marks the end of this eight-part series breaking down one player from each team in the NFL to target, and one to avoid this upcoming fantasy football season.
In case this is your first time visiting the website, first, where the hell have you been? And second, I've done the work for you and provided links to the remaining division's articles in the paragraph below.
AFC East
NFC East
AFC North
NFC North
AFC South
NFC South
AFC West
As always, let us know which players you're targeting/avoiding this fantasy season in the comments section below or on Twitter!
Enter code LOADED when you register to earn $5 towards an auction item!
Los Angeles Rams
Target: Robert Woods, WR, Current ADP – 4.09, WR18
I've actually been on the Cooper Kupp train the majority of this offseason, but I'm slowly finding myself gravitating towards Woods given the typical length of recovery time for Kupp's knee injury. Woods has been a consistent threat and fantasy contributor during his time with the Rams, and he's built some serious chemistry the last couple of years with Jared Goff. Additionally, you're getting a receiver that will compete for the team lead in targets this season on one of the league's top offenses. Not breaking any news here, but when it comes to fantasy football you want your roster made up of guys on team's with explosive offenses, so snagging arguably the most consistent WR on the team in Woods makes him worth a late fourth rounder.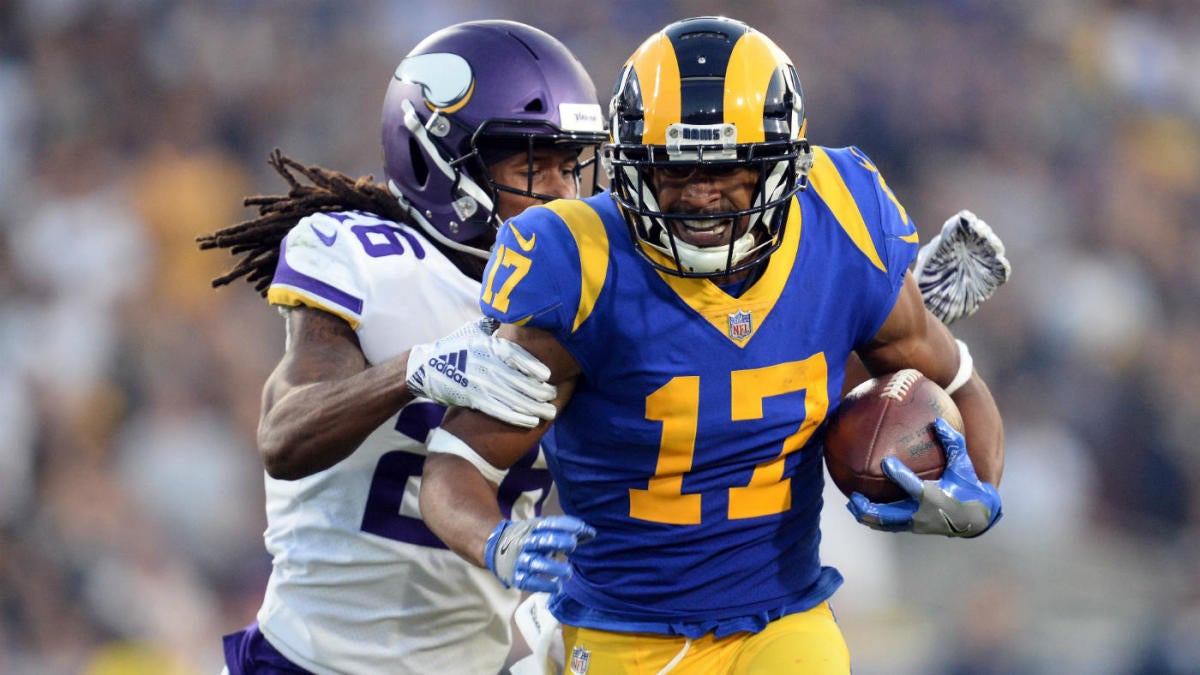 Avoid: Todd Gurley, RB, Current ADP – 2.02, RB10
It's hard to pick Gurley as my avoid selection considering the fact he was last fantasy season's MVP, but this pick comes down to the uncertainty surrounding Gurley's health. I think he'll hold up fairly well with a decreased workload in an attempt to keep him healthy throughout the season, but a decreased workload and a nagging injury spells trouble for a guy you're taking with the second pick in the second round. There are plenty of capable, proven players you can select at this position in the draft, so avoid Gurley and take the safer option. If Gurley drops to the late second/early third in your league's draft, then go ahead and pull the trigger.
San Francisco 49ers
Target: Jimmy Garoppolo, QB, Current ADP – 12.05, QB19
If you're a fantasy player that prefers to sit back and wait before selecting a quarterback, I'd like to recommend Garoppolo. Even if you already have a QB on your roster, I'm not opposed to obtaining a quality backup in Garoppolo in the 12th or 13th round. I said on a recent podcast that the 49ers are a team built to spread the ball around to numerous playmakers, so while that doesn't bold well for the team's RB's or WR's, I believe Garoppolo will be one of the team's consistent fantasy scorers.
Avoid: Dante Pettis, WR, Current ADP – 6.10, WR30
Pettis sort of falls into this spot by default. A couple of months ago I was all about getting Pettis in as many leagues as possible. However, as we get closer to fantasy-draft season, Pettis' ADP continues to climb as we see his ADP now into the sixth round after being in the eighth round back in June. Piggy backing off of what I said in the Garoppolo write up, the 49ers are loaded with steady playmakers rather than having one or two guys that are all-out studs, so that makes me a little nervous about drafting Pettis in the sixth round when guys like Allen Robinson, Sammy Watkins and Will Fuller are still on the board.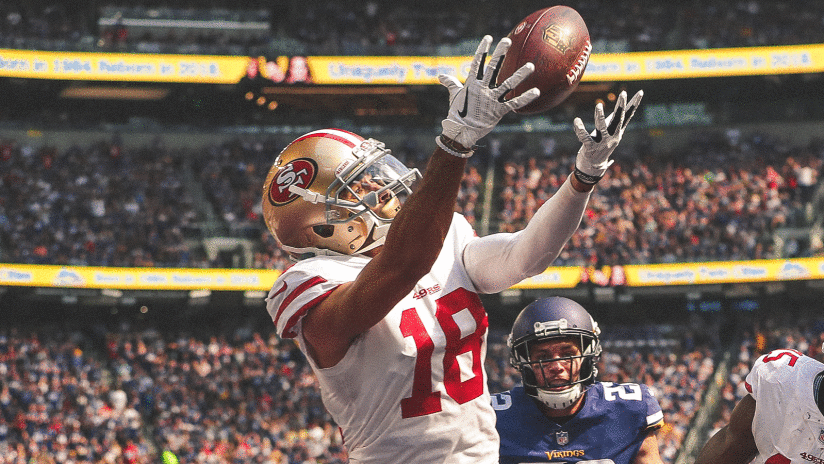 Seattle Seahawks
Target: Rashaad Penny, RB, Current ADP – 6.10, RB31
Penny will likely be the clear backup to incumbent starter Chris Carson, but here are a few reasons why I like him more in fantasy football this season. First, we all know that the Seahawks are at their best when they are running the football. With the amount of anticipated carries for Seahawks RB's in 2019, Penny is going to see nice volume as a 6th/7th rounder. Second, the Seahawks didn't spend a first-round pick on Penny in last year's draft to not give him a critical role in '19. And third, you're getting the RB with the most upside on the team two full rounds later than you'd be selecting Carson. I think we'll see Penny's ADP continue to rise as the season approaches, but don't let that stop you from drafting him as a player you may see in your starting lineup more often than not.
Avoid: Chris Carson, RB, Current ADP – 4.10, RB24
A lot of what I have to say about Carson was said in my breakdown of Penny, but I also have Carson slated in this position due to the fact that I'm a big fan of the current ADP's of Seahawks' players. In the event the Seahawks turn to Penny sooner rather than later, the selection of Carson in the fourth round could turn out to be a crippling move for your fantasy squad. Additionally, the likes of Russell Wilson, Tyler Lockett, and D.K. Metcalf are being selected exactly where I believe they deserve to be, leaving Carson the odd man out.
Arizona Cardinals
Target: Larry Fitzgerald, WR, Current ADP – 8.11, WR38
Sorry, Cardinals fans, but I contemplated not making a selection here because I'm not really planning on drafting any players from your favorite team this fantasy season. However, if Fitzgerald is available to me as a backup wide receiver in the eighth or ninth round, I'm not completely opposed to adding him for depth. He should provide a veteran presence and be utilized as a security blanket for rookie QB Kyler Murray, resulting in some sporadic fantasy scoring output throughout the season.
Avoid: Kyler Murray, QB, Current ADP – 8.01, QB9
What am I missing here? I understand smaller quarterbacks like Baker Mayfield and Russell Wilson have found success at the position recently, but how are so many people thinking Murray – an even smaller QB than those I listed – is just going to step in from day one and perform at a fantasy football QB1 level? Sure, he checks off some of the boxes you you look for when evaluating a quarterback, but did everyone forget how terrible Arizona's offensive line was last year? Pairing a rookie quarterback with unstable protection isn't a recipe for fantasy success. Let Murray be another fantasy owner's eighth-round mistake.
Be sure to check out the latest episode of the Loaded Box Podcast as we discuss this fantasy season's top-12 QB's!
Check out our 2019 fantasy football position-by-position rankings
QB Rankings
RB Rankings
WR Rankings
TE Rankings
Ben Morgan is a co-host and blogger for the Loaded Box Podcast. Check out his article archive and find more from the Loaded Box on Twitter & Facebook