Assuming the NFL sticks closely to its typical plan for the start of the 2020 season, we're definitely to the point of the offseason where you're starting to focus on players to target/avoid for your fantasy squad.
Part one of this eight-part series focuses on one player from each team in the AFC East to target, and one to avoid this upcoming fantasy season.
Are you planning on targeting/avoiding any players from these teams that we didn't mention? Let us know on Twitter or in the comments section below!
New England Patriots
Target: Julian Edelman, WR, Current ADP – 8.05; WR36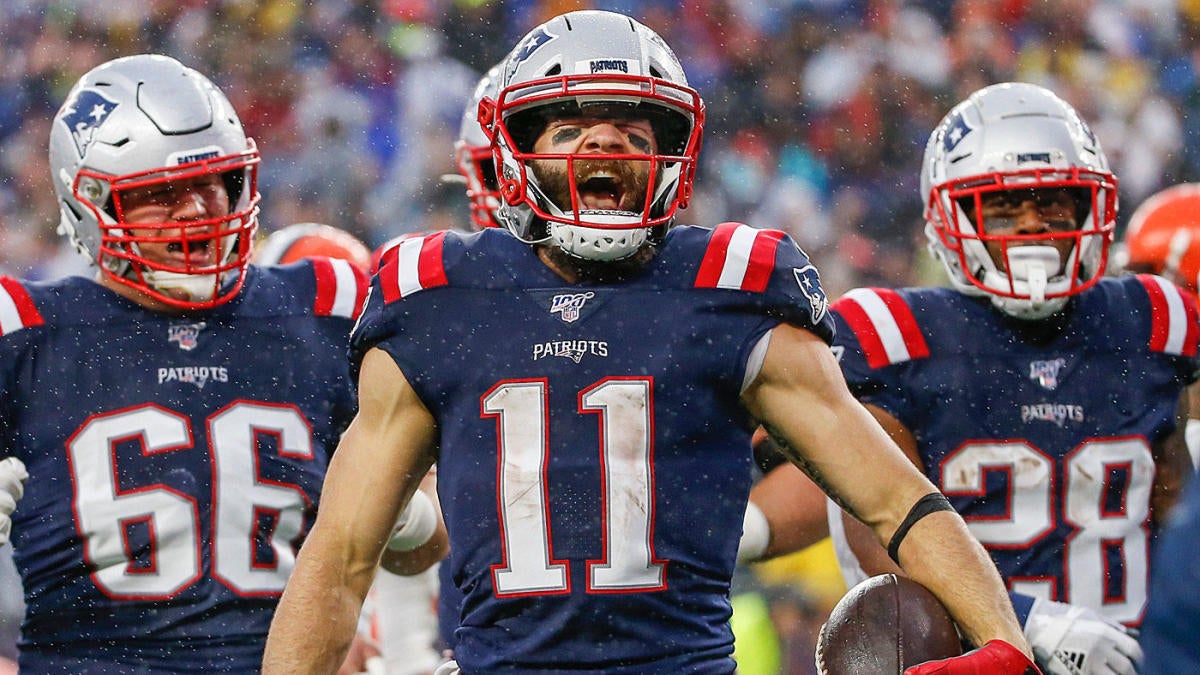 I was originally planning on avoiding Julian Edelman this fantasy season, however, the signing of Cam Newton has forced me to change my tune. With a healthy Newton, I consider the Patriots the favorite to win the AFC East, and points/yards come along with winning games. There is a large portion of the fantasy football community that think Newton's arrival means a breakout for N'Keal Harry, and while he may have a decent season, I think the reliability that Edelman provides will shine through and result in another consistent fantasy season. As the 36th wide receiver off the board you're not forced to start him every week, and if you're in a league that awards points per reception, you could do a lot worse than Edelman in your flex spot.
Avoid: Sony Michel, RB, Current ADP – 7.11; RB32
It's hard to hate the selection of Sony Michel at the end of the seventh/early eighth round, I just think you can do better if you're in the market for a running back at this point in the draft. I think the addition of Newton benefits James White more than Michel, so if you're considering a Patriots' RB this fantasy season, I suggest holding off a round and snagging White.
Buffalo Bills
Target: John Brown, WR, Current ADP – 9.10; WR43
I love both Devin Singletary and Zach Moss at their current ADP's, but drafting John Brown at the end of the ninth round feels like robbery. Keep in mind that Brown finished as the overall WR23 last year, and we're now into year three of the Josh Allen experiment, which could definitely lead to additional fantasy production for Brown if Allen is able to get more accurate and consistent with his decision making. Brown is also likely to see less of opposing team's top coverage in 2020 due to the offseason addition of Stefon Diggs, which we'll talk about next.
Avoid: Stefon Diggs, WR, Current ADP – 4.07; WR19
I just talked about how Brown will benefit due to the fact that Diggs will be drawing the opposing team's top defender, and while that's one reason I'm avoiding Diggs this season, here's my other primary reason. The Bills are likely to finish the 2020 season as a top-three team in regards to total rushing attempts. Do you feel comfortable with your fantasy squad's WR2 being on a team that's expected to run the ball that much? Diggs will have a few sporadic weeks where he goes off for a 100+ yards or a couple of scores, but my prediction is that they won't come frequent enough to garner his selection as the seventh pick in the fourth round. If targeting a wide receiver in the fourth round, shift your attention to D.K. Metcalf, Courtland Sutton or Tyler Lockett.
Miami Dolphins
Target: Preston Williams, WR, Current ADP – 13.05; WR59
Am I a touch scared of drafting Preston Williams in his first season back from a torn ACL? Sure, a little bit. However, if Williams' recovery is going as well as reported, and he can come close to duplicating the type of success he found early last year in his first NFL season, you're getting a steal in the 13th round. Williams was on pace for a 64-856-6 rookie season prior to getting hurt (returning a punt… I still lose sleep over this injury), and with DeVante Parker lined up on the other side of the field, it's not like the team is going to demand the world from Williams in just his second season in the league. Take a chance on this undrafted unicorn.
Avoid: None
The only Dolphins that currently qualify for an average draft position are Williams, Parker, Jordan Howard, Matt Breida and Mike Gesicki, and I can't argue any of their current ADP's being too far out of line. I already told you to draft Williams. Parker was last year's WR7 overall and he's playing with the same quarterback and what should be an improved offensive line, so I'm cool with him in the sixth/seventh round. Gesicki emerged as a reliable target for Ryan Fitzpatrick and finished last season as the overall TE11, and now he's going in the 10th round as the 13th tight end off the board? Go ahead and target him as well. Lastly, Howard and Breida are expected to split the workload in the Dolphins' backfield, and I expect Breida to account for enough total yards, and Howard to account for enough total touchdowns to warrant their ninth-round ADP's. I'm not telling you to go crazy and draft a bunch of Dolphins' players, but I am telling you that you shouldn't be afraid to take them if they're still on the board at their current ADP's.
New York Jets
Target: Jamison Crowder, WR, Current ADP – 11.05; WR51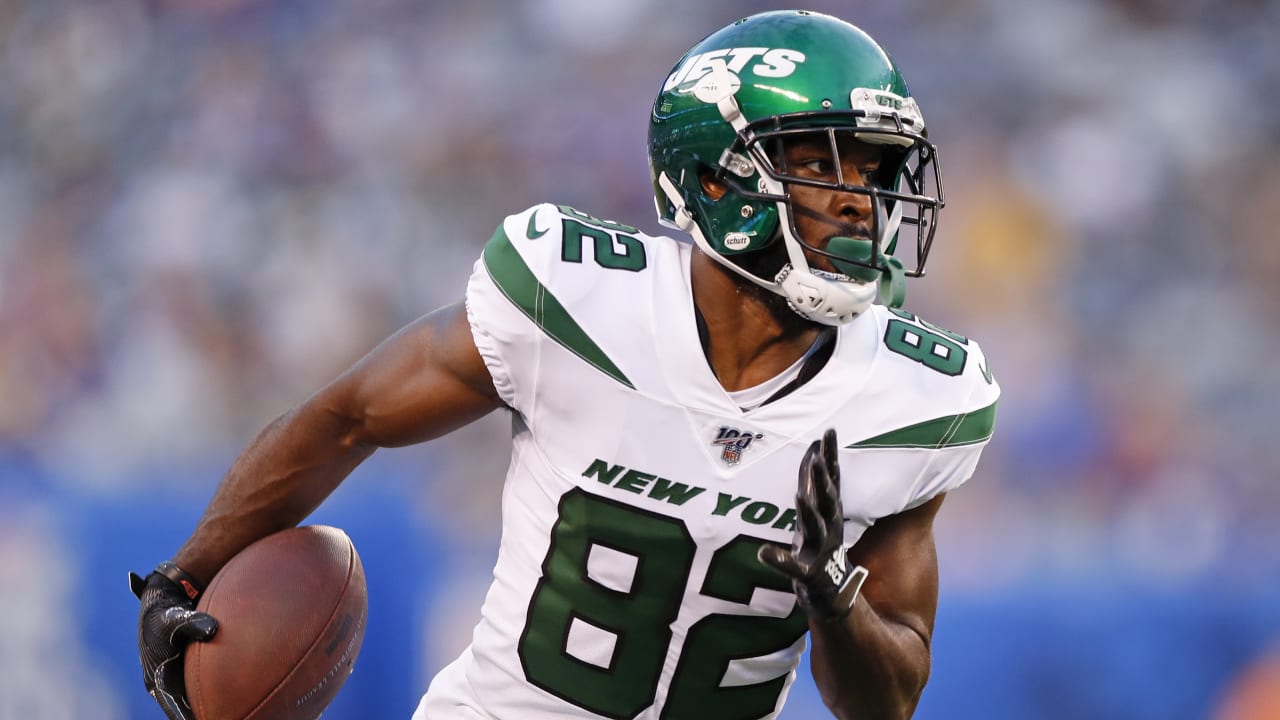 I was fairly high on Jamison Crowder last year, and despite mixed results, I'm going back to the well once more. I'm perfectly okay with having no Jets on my fantasy teams this year, but I can definitely justify either Crowder at 11.05 or Breshad Perriman at 14.09. Sam Darnold remains a quarterback that I believe in, I just personally think he's held back by head coach Adam Gase and his questionable offense/play calling. Darnold will sporadically have solid statistical weeks, and this will make both Crowder and Perriman fantasy relevant at different points throughout the season. The key will be whether or not you start them on the correct weeks.
Avoid: Le'Veon Bell, RB, Current ADP – 3.04; RB14
Le'Veon Bell is a fantastic athlete and football player, however, I just can't get behind a running back in a Gase-led system in the third round. Bell finished as the overall RB18 last season but managed just four total touchdowns. He's never been a huge touchdown producer, but if his total yardage doesn't improve in 2020 (1,250 total yards), he'll once again fall short of producing the fantasy numbers we grew accustom to during his time in Pittsburgh. If he were to fall to the end of the third round or early fourth I'd give him a go, but I struggle justifying an early third-round pick on him this season.
Be sure to check out the latest episode of the Loaded Box Podcast as we discuss our top double-digit ADP targets for the 2020 fantasy season!
Ben Morgan is a co-host and blogger for the Loaded Box Podcast. Check out his article archive and find more from the Loaded Box on Twitter & Facebook