Written by Mikey Ostrowski
D'Andre Swift will be the highest scoring rookie running back in 2020. I have stood by this stance since the day he was drafted, and I've received a lot of hate on this. In this article, I'm going to explain myself, as well as debunk the narrative that Detroit hasn't produced good running backs.
The Talent:
Swift was my RB1 heading into the NFL Draft for the simple fact that he is by far the most talented and complete back of the bunch. I know that many toted Jonathan Taylor as their rookie 1.01, but Swift was at least top three in the majority of rankings, which should speak volumes of his potential.
He's got fantastic vision and shows tons of patience at the line of scrimmage. These two attributes are imperative for success as a runner in the NFL. The quickness, agility and poise he shows with the ball in his hand is also second to none in the 2020 running back class. Aside from Clyde Edwards-Helaire, Swift can be considered as the best receiving back to enter the league this year. He's an excellent route runner with soft hands that can do some real damage in the open field. Swift could be a YAC monster in Detroit, especially with those talented receivers stretching the field.
Swift is often knocked on his speed, and while he may not hit on many home-run plays, he's got the potential to bust out for a 20-30 yard run at any given time. He will have very little difficult creating plays with his quick feet.
You can argue that his biggest flaw is pass protection, but with a willingness to work and get stronger, this is one of the easiest things for running backs to learn. I have full confidence that Swift can eventually be a three-down back in the NFL.
The Situation:
There are two things that are always brought up when tearing down my thoughts on Swift being a great fantasy asset in 2020 and those are:
"Detroit doesn't produce good running backs!"
"Well, Kerryon Johnson is still there, isn't he?"
Let me address both of those things right now.
In 2018, Johnson was on an absolute tear. He was playing so well in Detroit, that had he not gotten injured, he could've have potentially finished as a top-15 running back in PPR leagues. No, seriously, he was on pace to be the RB14 overall before he went down with injury.
Fast forward now to 2019 where he "disappointed". Once again he was injured (after being drafted as a high-end RB2 by many) and left fantasy owners out to dry. However, it is worth mentioning that he was on pace to finish as the RB21 on the season, and while that isn't great, it is still incredibly relevant at the running back position.
In conclusion on argument one, Detroit could have very well produced a high-end RB2 in 2018, and a mid-to-low RB2 last year. The issue isn't that team, the issue is injury.
Which brings me to the second argument: Kerryon Johnson is still there. You may be thinking "Well, you just talked about Kerryon Johnson, don't you think he's going to take carries away from Swift?" Of course I do; there is no chance in hell that Johnson won't be fairly involved in this offense. However, it's not a death sentence.
Like I had mentioned before, Johnson could've been the RB14 in his rookie season had he never been hurt. He opened the season as the starting back as a rookie, so anyone thinking "Matt Patricia isn't going to let a rookie get significant time", think again. Anyway, Johnson had very little competition between the 20s, as LeGarrette Blount was really the only running back competition on that team. However, Swift will find the difficulties of having a legitimate running mate, and while I won't go as far to say that he could find himself on RB14 pace, he could still get pretty close.
The Projections:
These two backs should each see plenty of opportunities (my current projection is a 58%/42% split in favor of Swift) over the course of 2020, with immediate RB1 upside should the other go down with injury. However, for this one, let's assume that both stay healthy all year. Let's break down the numbers (we'll assume that *other* receives 10% of all running work):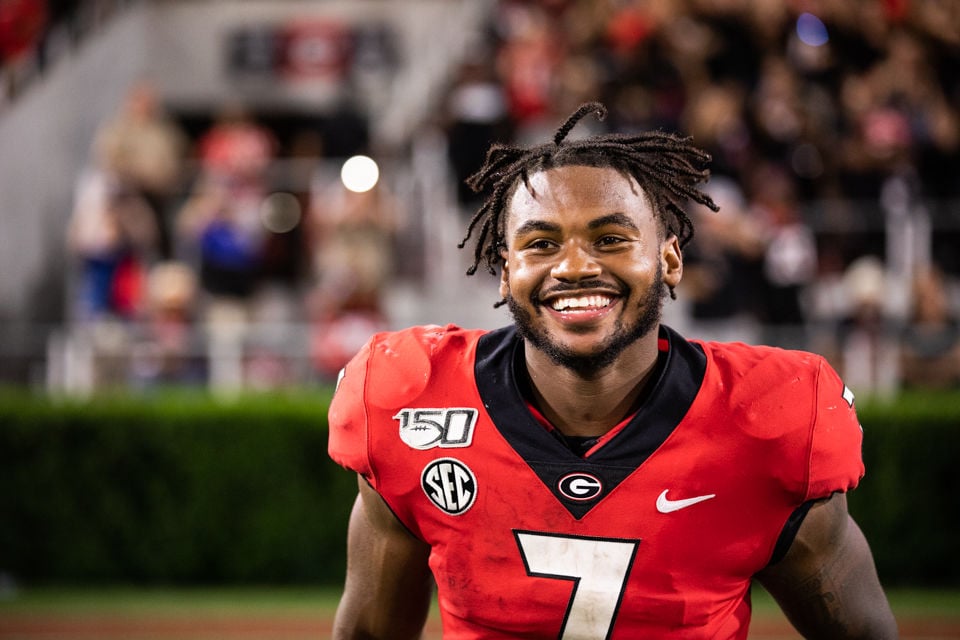 Detroit running backs had 353 attempts last year. Assuming 35 goes to backs not named Swift or Johnson (Detroit has to be pumped to say good bye to the revolving door of backs), Swift should see around 184 carries, while Johnson should see about 134. Then we'll take the 95 targets that running backs accumulated, give 10 to *other*, 49 to Swift and 36 to Johnson.
Next, we'll have to figure out the averages. In 2018, KJ averaged 5.4 yards per carry, but only averaged 3.6 per carry in 2019. We'll assume he'll see an improvement on last year given the reduced workload, and give him a very modest 4 yards per carry. If we average out his yards per target, we'll see that to come to about 7 yards. Now we have Kerryon Johnson's stat line of: 536 rushing yards and 252 receiving yards. We'll add in a 70% catch rate (based on the past), and 5 total touchdowns, giving him the full statistics of 25 catches, 788 total yards and 5 scores. This would be 133.8 fantasy points.
Now let's look at Swift. He averaged 6.6 yards per carry on the ground in college. Obviously, the NFL is much different than college, so we'll knock that down to only 4.2 yards per carry to be realistic. We'll give him the same catch percentage as Jonhson of 70% (34 receptions). As I had mentioned previously, he is dynamic after the catch and had averaged 9.1 yards per catch in college. Again, we'll knock that down though, and give him a realistic 7.8.
So now we have Swift's projections at: 34 receptions, 772 rushing yards, 265 receiving yards, and we'll throw in a very realistic 7 total touchdowns. This would equate to 179.7 total fantasy points. That amount of fantasy points would have been high enough to be the RB21 in 2019.
The Worst-Case Scenario:
The absolute worst-case scenario for Swift would be a finish of the RB21 on the season. As I had mentioned before, I have full confidence in Swift's ability and talent, and I genuinely think it shines through sooner rather than later. If Swift and Johnson maintain a stagnant split for 2020, Swift will be nothing more than a low-end RB2, which would make me very, very sad.
The Best-Case Scenario:
Aside from injury, there aren't many things that can go wrong enough for Swift to bump him down lower than an RB2, but there are plenty of things that can go right.
For example, Kerryon Johnson has not stayed healthy since entering the league; this could lead to an uptick for Swift. Swift is also a more talented receiving back and has a lower center of gravity (shorter but same weight as Johnson) of the two backs, which could let him to steal targets and even goal-line carries away from Kerryon Johnson. I think there is absolutely a world where Swift sees 45+ receptions and 8-10 total touchdowns. Even if his yards stay the exact same, 11 extra receptions and 2 additional touchdowns would put him over 200 fantasy points for the season, which would put him in the top-15 PPR running backs.
Comparing the Other Rookies:
I'm not going to do a full breakdown of the talent, averages and potential of the other rookies. I mean, I guess I already did that in my previous article, so if you actually wanna see my thoughts, head over to read it here.
I will, however, compare the situations.
Clyde Edwards-Helaire has the best draft capital and is on the best team in all of football. I think in PPR leagues he has the safest floor, but his ceiling could be capped due to the inevitable involvement of Damien Williams. Williams is on the final year of his contract and will definitely be utilized by this Chiefs team, especially since Williams practically just won them their first Super Bowl (he should've been Super Bowl MVP, fight me). CEH will be the first rookie off the boards in almost any draft format, and I won't blame anyone for taking him over Swift. He will be a PPR machine, but his rushing and touchdown upside could be seriously capped in his rookie year due to the timeshare.
Jonathan Taylor, in my mind, is the poor man's Derrick Henry. It's not that he can't catch (yes, I know he can, relax over there), but the PPR upside is SEVERELY capped for 2020. The Colts love them some Nyheim Hines, which spells trouble for long-yard situations and even third downs in general for Taylor. It's also difficult to assume just how much they'll give the rock to Marlon Mack as well. While I do think Taylor could be THE two-down back on this offense down the stretch, his early season numbers will likely disappoint, and he'll be no more than a 2nd half hopeful for many.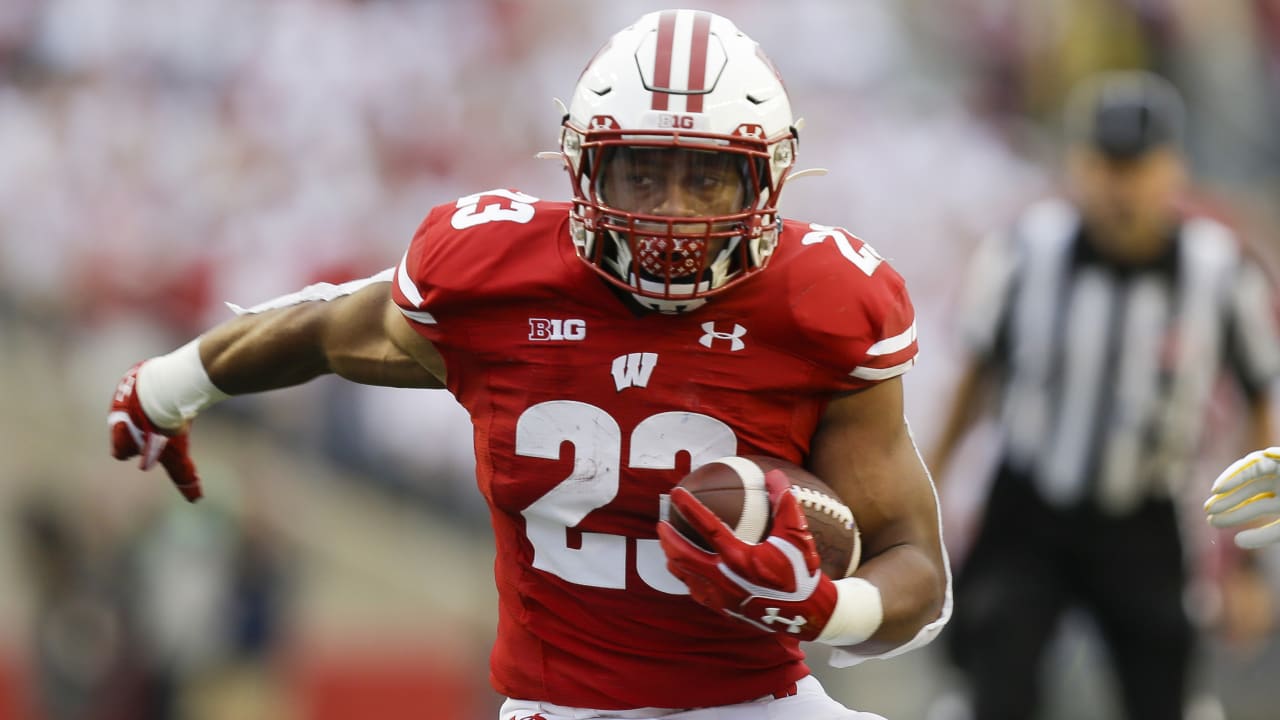 J.K. Dobbins will see very limited work playing behind Mark Ingram this year. Then again, nobody is calling me crazy for ranking Swift above him so I guess I don't have to defend myself there.
Finally, Cam Akers will find himself potentially in a three-way split for the entire year, and given the volatility of that situation, is something I'll opt to avoid.
When it comes down to it, I genuinely think that D'Andre Swift is the best situation for immediate upside production. As I mentioned before, CEH probably has the safer floor of the rookies, but Swift has the greatest amount of upside due to the position he will find himself in in Detroit.
The Conclusion:
D'Andre Swift will end 2020 as the highest scoring rookie running back.
Detroit is going to give their shiny new toy at least a slim majority of the touches.
Swift's ceiling is a top-15 finish at the RB position.
Swift's floor is low-end RB2.
Kerryon Johnson is injury prone.
If Stafford is healthy, Detroit's offense is no joke.
Swift is the most complete rookie running back in the league.
Swift is the best pass catcher out of the backfield on that team.
The good news is that Swift can be drafted rounds after Clyde Edwards-Helaire and Jonathan Taylor in redraft leagues. The great news is that Swift can be drafted after 4-6 other players in dynasty rookie drafts. The best news is that I have D'Andre Swift on my dynasty roster and I'll be taking my victory lap in about six months.
I may be higher on D'Andre Swift than anyone else who plays fantasy football and he's a player that I have passionately preached and defended since the day people started ranking Jonathan Taylor over him in the pre-draft stages of the offseason. However, I hope that after reading this article you'll at least reconsider next time you decide to throw Swift slander out.
And if you decide to ignore this article and slander away; that's fine too. Just know that I'll be watching, and I will defend Swift's fantasy upside til the end!
Be sure to check out the latest episode of the Loaded Box Podcast as we discuss second-year players and their impact on the 2020 fantasy football season!
Mikey Ostrowski is a blogger for the Loaded Box Podcast. Check out his article archive and find more from the Loaded Box on Twitter & Facebook