Written by Mikey Ostrowski
There's been a lot of debating on Twitter lately, which is to be expected for this point in the offseason. Everyone is claiming "their guys" and disputing one's who they don't agree with. Me personally? I'm mostly on the defending end, as I typically seem to like the guys that no one else is going after. It's worked well for me some far as I enter my 10th year playing in serious fantasy leagues. (Shameless brag)
I figure with startups happening left and right and redraft season just around the corner, now would be a good time to claim "my guys" of each round. For this, I will be using average draft position as of 3pm on June 22nd, from FantasyPros.com. Let's get into it.
The Steal of Round One: Davante Adams (WR GB)
Adams' current ADP is 9.5 overall, which will be one of the last few picks of the first round (friendly reminder, this is all about PPR). Adams finished with 169 targets in 2018, was on pace for exactly 169 targets last year, and should be a complete lock to see 160+ targets again this year. Green Bay has added zero depth out wide (unless you want to count Devin Funchess for some reason) and Adams will have just as good of a chance as anyone to finish 2020 as the league's number one receiver. I'm not too keen on skipping out on a running back in the first round, but if the big five are off of the board and you'll be picking again in a few turns in the early 2nd, snagging Adams will definitely prove to be a weekly advantage for your fantasy squad.
The Steal of Round Two: Aaron Jones (RB GB)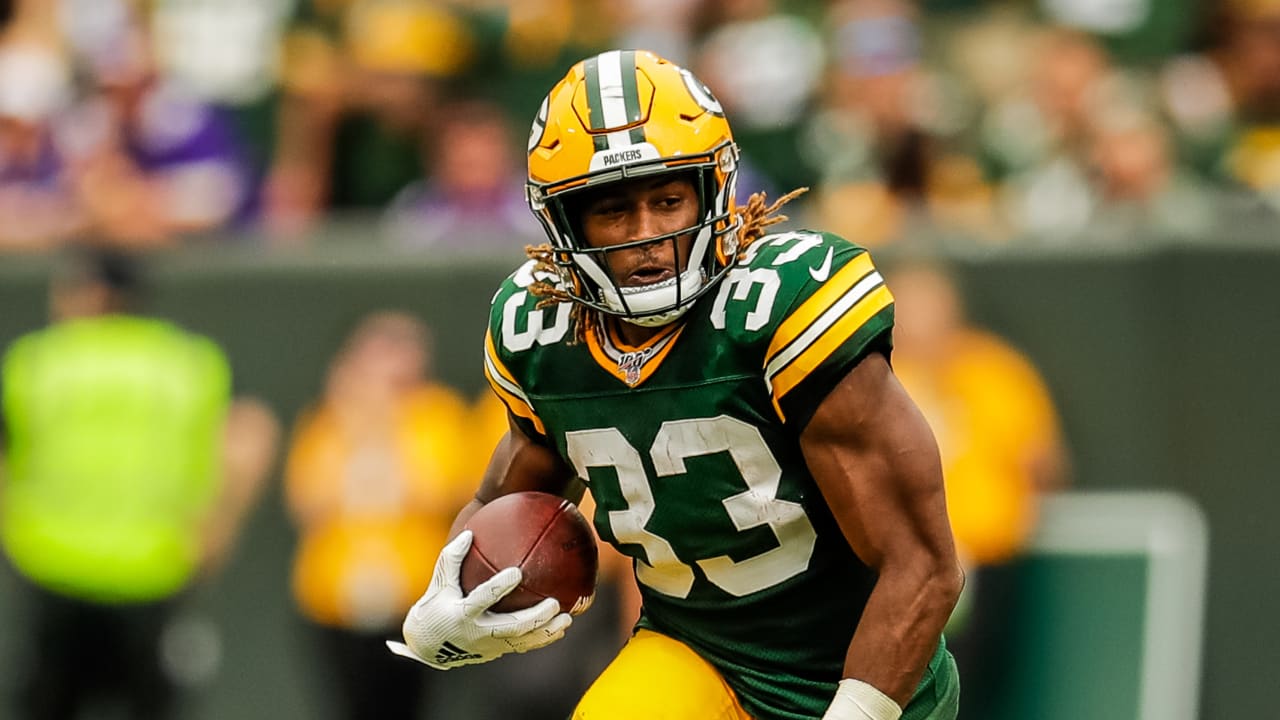 Aaron Jones (ADP 16.8) is the most disrespected overall RB2 of all time. That dude just put together a fantastic season, and had Christian McCaffrey not stole the show, Jones could very well be the talk of the town. People are too focused on the "what ifs" and not the actual facts. FACT: Aaron Jones just finished as the overall RB2. FACT: Jones is one of PPR's strongest assets. FACT: Aaron Jones was 2019's most efficient goal-line back. FACT: Aaron Jones is Aaron Rodgers' favorite target not named Davante. Sure, you can bring up the what ifs… "what if AJ Dillon takes the goal-line carries? What if Jones can't be that efficient again? What if his PPR upside takes a hit?", but I'll dispel those right now; you don't have to worry at all. Dillon is a great goal-line back, but Jones was just THE BEST in the NFL. He's not surrendering very many goal-line opportunities. Sure, he's not going to see 19 touchdowns again, that's absurd. But he's still a threat to get around 12-14 total touchdowns which is more than enough to keep him in the RB1 conversation. And about his PPR upside… he fought of Jamaal Williams just fine last year, didn't he? Stop worrying about what could go wrong with Aaron Jones and start capitalizing on what we know; he's a stud.
The Steal of Round Three: Allen Robinson (WR CHI)
Robinson gets on this list with an ADP of 33.8 overall. I've recently gone on the record and claimed Robinson as my overall WR5 for 2020, and while I can understand that may be a hot take to some; it shouldn't be. Robinson just had a monster year, falling just short of 100 receptions and 1,200 yards while find the end zone seven times in the 2019 campaign. The biggest argument is the quarterback situation, but to that I say "ARob just did THAT with Mitch Trubisky". Robinson is being treated as the consensus WR12, and while I am happy that he is technically being draft as an WR1, he's not getting the credit that he deserves. He's only going to be 27 when the season starts (wide receivers enter the prime typically at age 27) and will be playing for a contract extension with very little competition anywhere on the field. Whether it's Trubisky or Nick Foles slinging the rock, Robinson is going to once again be a complete target hog. If he stays healthy the entire season, he could be a dark horse candidate to be THE top scoring wide receiver in PPR formats. If you go with running backs in the first two rounds, Robinson could be the cheap WR1 you're looking for.
The Steal of Round Four: Robert Woods (WR LAR)
Woods (ADP 46.5) has quietly put together quite the career swing with the Rams. He's combined for 171 targets over the last two seasons and could find himself in an even more expanded role now that Brandin Cooks is out of the picture. He's had over 1,130 yards the last two seasons and is a lock for positive regression in the touchdown category after only pulling in two touchdowns on 90 catches last season. Cooper Kupp is definitely the receiver to own from this team, but Woods is an every week WR2 with upside and comes at such a cheap price. Snagging Woods as your team's WR2 at the end of round four is the very definition of a steal.
The Steal of Round Five: DeVante Parker (WR MIA)
Parker finished 2019 as a WR1 and put up the kind of season we had all been hoping for the last four or five years. He has been training camp's most hyped up receiver nearly every year, and nearly every year he has disappointed. Last year, Preston Williams came in and took a lot of pressure off of Parker, allowing him to put together a breakout year. Even after Williams went down, Parker was playing elite football and should continue to do so with Ryan Fitzpatrick slinging the rock. This team is definitely on the upswing, and with an ADP of the 59th overall player being selected in drafts right now, Parker should prove to be a complete steal of a WR2 with the obvious upside of an WR1. He's also hitting his prime in terms of age and could be on the horizon of a nifty little streak.
The Steal of Round Six: D'Andre Swift (RB DET)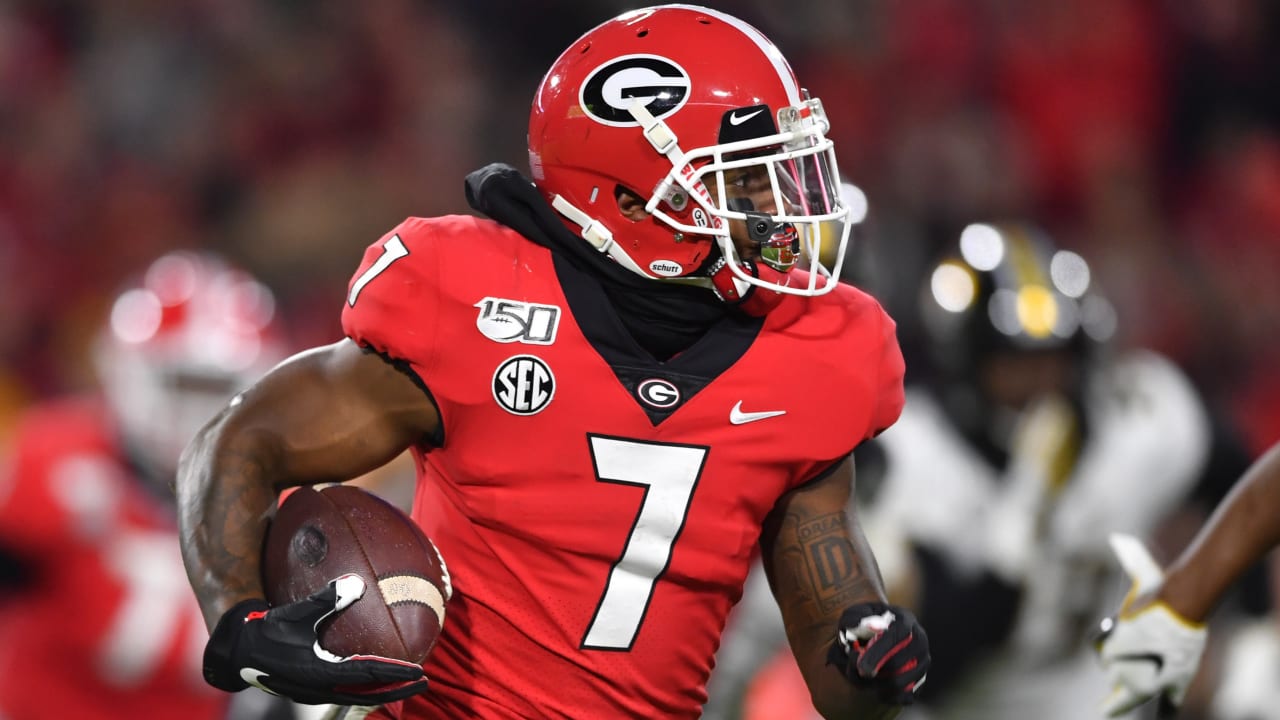 I won't talk too much about D'Andre Swift because there's almost nothing else I can say about him that I didn't already say about him here. Just know that Swift's floor is a low-end RB2 but has the upside of a top-15 back, especially in PPR leagues. The fact that you can get him as your RB3 or even your flex option comes with a ton of appeal. You will have to spend an early 6th round pick on him, maybe even a late 5th, but it'll be worth it. Seriously, if you want A TON of insight on Swift, click the link above to my recent article about him.
The Steal of Round Seven: Michael Gallup (WR DAL)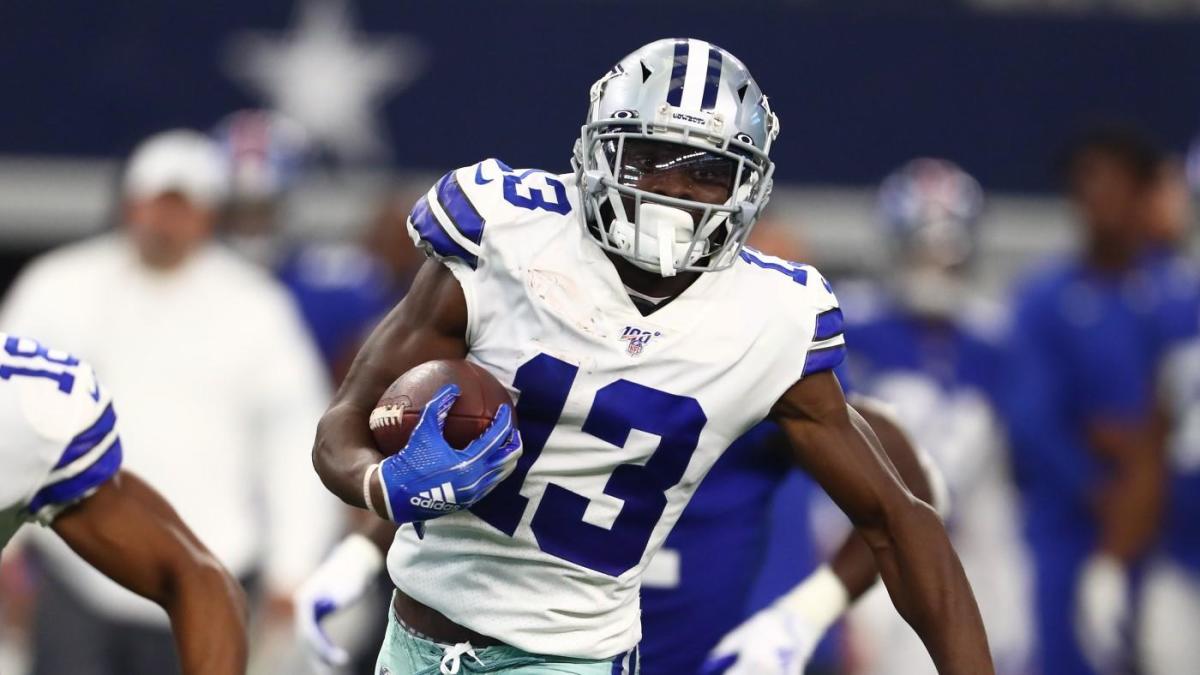 Michael Gallup is being so disrespected it hurts. He's currently being drafted as the 76th player overall after he just put up over 1,100 yards and six touchdowns. Sure, you can argue that the arrival of CeeDee Lamb is bad for Gallup, but it's far from a death sentence. Dallas' offense can be an absolute juggernaut moving forward and all three of those receivers are going to be heavily involved. It honestly wouldn't surprise me to see Amari Cooper, Gallup and Lamb combine for over 3,000 receiving yards and I want any piece of this offense I can find. Gallup broke out last year and nobody is talking about it.
The Steal of Round Eight: Tarik Cohen (RB CHI)
Cohen quietly had 104 targets last year and will more than likely continue with a very high volume in the passing attack. Aside from Allen Robinson, who are they going to hyper target? It's not like David Montgomery is going to be a three-down back anytime soon, which means Cohen is that perfect weekly upside RB3 for any PPR squad. His upside is seriously capped if you're playing standard (Stop. Playing. Standard.) but nonetheless he's a great guy to have as a depth piece. I can guarantee you'll end up starting him at least a few times this year anyway.
The Steal of Round Nine: Emmanuel Sanders (WR NO)
Sanders is an incredible talent, even at this stage in his career, he does not deserve to be drafted all the way back in round nine. Sanders' current ADP is 103 overall and that is just mind blowing. He was great in Denver, he was great in San Francisco… we're giving him Drew Brees and we're downgrading him? That makes no sense. Sure, you can argue that New Orleans hasn't used a WR2 in quite a while, but when was the last time they had a WR2 capable of what Sanders is capable of? He is a very sneaky WR3 and should post big numbers from time to time. Sanders is someone everyone should be targeting, regardless of league format, if he falls to you in the 9th.
The Steal of Round Ten: Matthew Stafford (QB DET)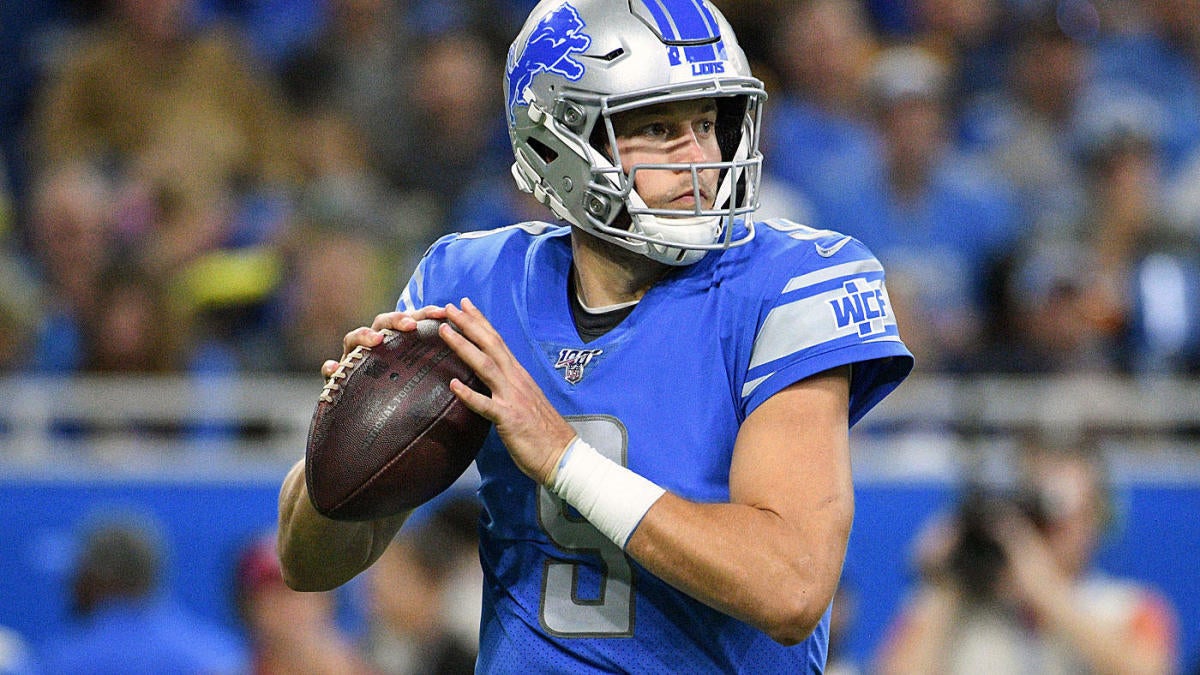 I have always been #TeamWaitOnDrafting QBs (yeah, that's not a hashtag that'll stick) and Matthew Stafford seems to be the perfect target. He was a top-three quarterback for fantasy until he got hurt last year and has been a backend QB1/high-end QB2 pretty much every year of his NFL career so far. This offense is fantastic, he's got plenty of options, and he's not afraid to get a rushing attempt here and there. Rounds one through nine are where you want to build your depth and given that a guy like Stafford could potentially be there in round 10 should make you feel pretty comfortable about going for depth before going for a quarterback. Stafford currently has an ADP of 111 and is the QB13 off of the board.
I'm not going to dive into anything further than round 10, but just know that you can wait on a tight end until now. Guys like T.J. Hockenson, Dallas Goedert, Mike Gesicki, and Jonnu Smith are all going in round 11 or later and are more than capable of starting at your tight end spot.
So, there you have it, my steals from the top-10 rounds for 2020 based on ADP. These are all guys that I think will most definitely outperform their ADP, and you'll look back at your draft and feel like you completely stole these guys from your league mates. Good luck in those drafts, my friends, fantasy season is just around the corner!
Be sure to check out the latest episode of the Loaded Box Podcast as we discuss our biggest ranking disagreements following the release of our initial 2020 redraft fantasy football rankings!
Mikey Ostrowski is a blogger for the Loaded Box Podcast. Check out his article archive and find more from the Loaded Box on Twitter & Facebook