Written by Mikey Ostrowski
It's been almost three weeks since I've released some projections, so I figure I might as well get back to it and round off the AFC. In previous weeks, I have stated out the AFC North, AFC South and AFC East.
Let's head out West and jump right back into it:
Denver Broncos
A lot of people are going out on a limb and saying that Drew Lock is going to magically be a QB1 this year. Sure, his performance in 2019 was respectable, but he still has to develop a bit before we can toss him into that conversation. He is currently my QB27, and while that does sound low (even to me), I feel like these statistics are more than fair. Lock is only in the 2nd year of his pro career, and while Denver did improve that team around him, more than half of the offense is just as fresh (if not fresher) as he is. This team will take some time to develop and I don't think they'll quite get it in 2020.
Speaking of fresh to Denver, Melvin Gordon is the newest veteran to the area and he should come into a majority role. It's no secret that Phillip Lindsay should hold onto a good portion of the carries, but I think some people are being too optimistic. I was called crazy for projecting Gordon to have nearly 100 more carries than Lindsay, but given that he's on a short-term deal, it's tough to imagine them not taking advantage of their situation. Though Gordon's days of being an RB1 are probably behind him, being a mid RB2 is very much in range, and he is projected to be the RB20 in 2020. Lindsay is not as lucky and should lose quite a bit of fantasy value. My latest projections have him coming in as the RB42 (great handcuff though) while Royce Freeman should be an afterthought at RB64.
If you're on #TeamSutton, chances are you didn't like that Jerry Jeudy was drafted in the first round to Denver. However, you gotta imagine that Courtland Sutton has enough talent to remain as Denver's WR1 for at least another year. His projection as the WR32 isn't a knock on him, it's just this offense's potential to spread the ball around. I mean, seriously, look at that list above. That is an insane amount of mouths (and talent) to feed, so it's tough to imagine Sutton realistically sniffing a 1,000-yard season. Back to Jeudy, I think he has some real potential for his rookie season; he is being projected as the WR46, which is still pretty damn good as a rookie. Fellow rookie K.J. Hamler could be a boom/bust target in double-digit rounds, while DaeSean Hamilton can be largely avoided. *Sidenote: I once had a Twitter interaction with Hamilton… he called Game of Thrones trash, so I called him trash… then he agreed. Seems pretty down to Earth!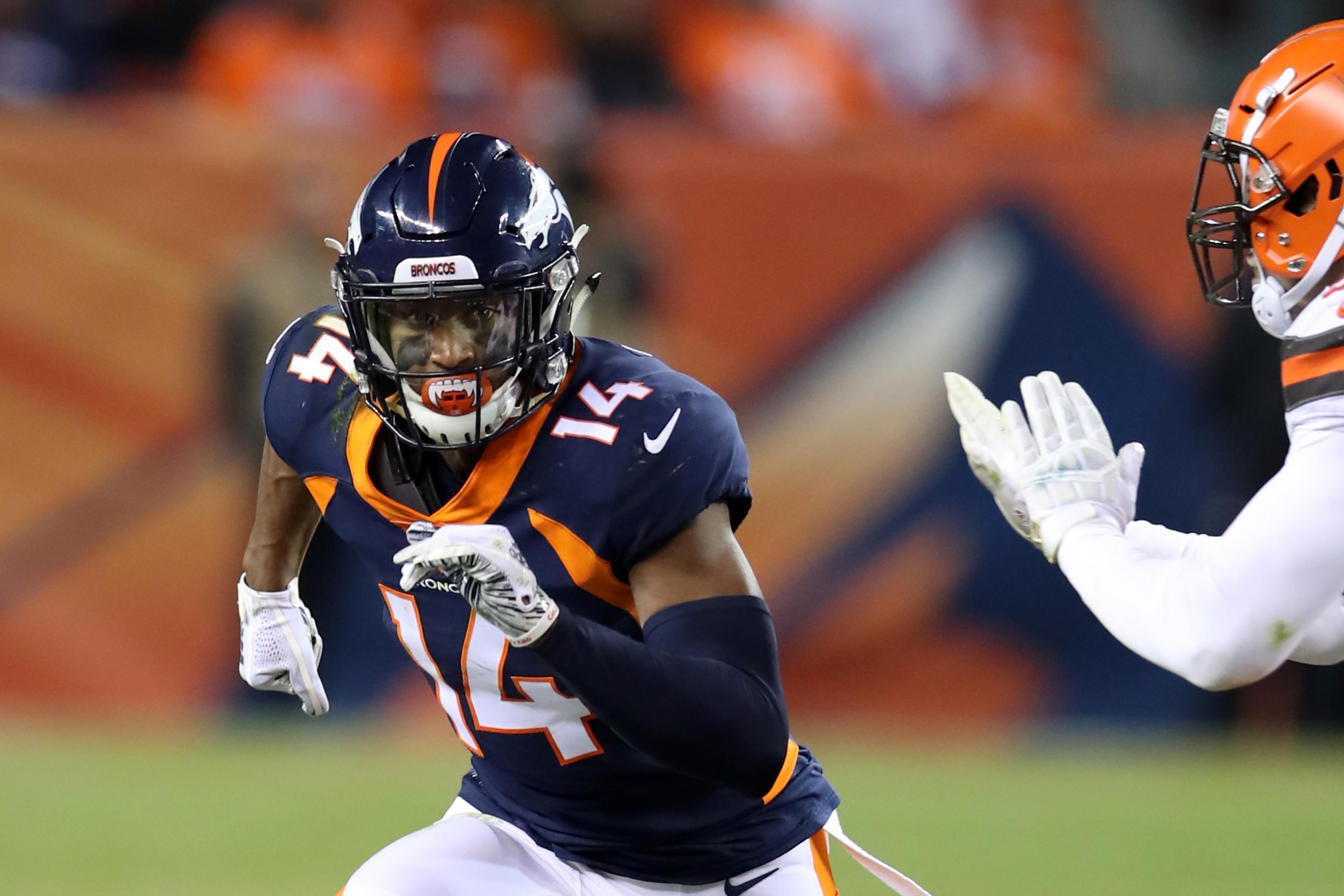 Noah Fant is a fantastic dynasty asset, but will be severely over drafted in 2020. Fant is my TE17 based on projections, and while that may seem unfair… well, again, look at the talent on this team. The ball is going to be spread around more than any of us could imagine, so he shouldn't be considered as anything more than a backup tight end for your squad in the upcoming season.
Las Vegas Raiders
Derek Carr has always had potential, and still has potential this year, but how many people are going to be taking him as their starting QB? Probably not many. With that being said, 4,300+ yards and 23 touchdowns should be a very reasonable projection and a finish as the QB17 should be very doable.
One of fantasy's upcoming players is Josh Jacobs. His season was cut short in 2019, but he sure as hell helped a lot of people who drafted him early enough last season. I think he can continue greatness, so much to the point of him being a low-end RB1 or very high-end RB2. He's not much of a receiver, at least not with Jalen Richard around, but he knows how to catch the rock when it comes his way. However, his potential for 1,300+ yards on the ground is more than enough to list him as the RB13.
Does Henry Ruggs become the WR to own immediately in LV? I think so. Ruggs is my second-highest ranked rookie for 2020, coming in as the WR41, just five spots above Jeudy. His big-play ability immediately becomes one of the best in the league, and with a projected 53-814-4, he should come with week-winning upside in most games. Tyrell Williams obviously takes a downturn on this one and may even statistically fall to the WR3 on this depth chart. Much like Denver, this is a team that should spread the ball around tons and may be difficult to trust any one receiver from week to week. Hunter Renfrow should still see a decent amount of production, especially since he is guaranteed for the slot role given the talent around him. Regardless, these two are projected as the WR62 and WR63 and will be tough to trust options the majority of the time.
Though there are many mouths to feed, Darren Waller's usage should remain pretty similar to what it was last year. Believe it or not, Waller comes in as my overall TE3 for 2020 and should be drafted as a top-6 option at the position at the very worst. Don't let the addition of Jason Witten scare you, Waller is going to be around to play once LV hits the field again.
Los Angeles Chargers
Is it bold to say that Justin Herbert will be the starter in LA by week one? Maybe, but I think he's got a legitimate shot. Regardless, you probably aren't going to be drafting either of these quarterbacks in redraft, and with Herbert projected as the QB31 for 2020, why would you want to?
Did you know that Austin Ekeler only had 132 carries last year, split time a large part of the year with Gordon and still finished as the overall RB4 in PPR leagues? I'm anticipating him to maintain a similar role this year, so much so that he comes in as my RB6 for the year. He's a jack of all trades, hell, you could call him CMC-light if you wanted to. Justin Jackson should factor enough into the run game to piss off Ekeler owners every now and then, but having a projection as the RB61 isn't going to get you drafted as anything more than a handcuff.
Like I said before, you probably won't want to draft a LA QB, so why would you put your trust in one of their receivers? I personally love Keenan Allen and Mike Williams, but in a year that is all about the rebuild, it'll be tough for them to be anything more than boom/bust options. While the two should combine for over 100 catches and 1,400 yards, you might be wise to avoid them at their current ADPs. To my surprise, Allen is projected very low as only the WR39 while Williams is sitting at WR52.
There is some good news though: Hunter Henry should have a pretty good year with a shaky quarterback. Dump off passes are a new quarterback's best friend, so it should come to no surprise that Ekeler and Henry are projected to lead the team in receptions. Henry is currently projected to 66-739-5 which should be more than enough to keep him in the top 10 of his position.
Kansas City Chiefs
Patrick Mahomes is fantastic at football and will be one of the first two quarterbacks off of the board. He's my overall QB2, though I wouldn't be upset if anyone took him over Lamar Jackson. Anyway, you don't need me to tell you that Mahomes is fantastic, just go out and get him.
It's time for the great debate… who's the running back to own in Kansas City? Short answer? Potentially both. Clyde Edwards-Helaire is going to have a bigger statistical year than Damien Williams but having either one of them is going to be good for your fantasy team. CEH is projected to be the RB21, while D-Wills comes in at RB31. A mid-to-low-end RB2 and a mid-tier RB3. Not too shabby. I'm projecting CEH to have both a bigger workload on the ground and in the air, but not by much. I think this backfield will be pretty close to an even split with CEH taking over the backfield as soon as the 2021 season. Nevertheless, CEH will be more productive, but D-Wills could be an extreme value.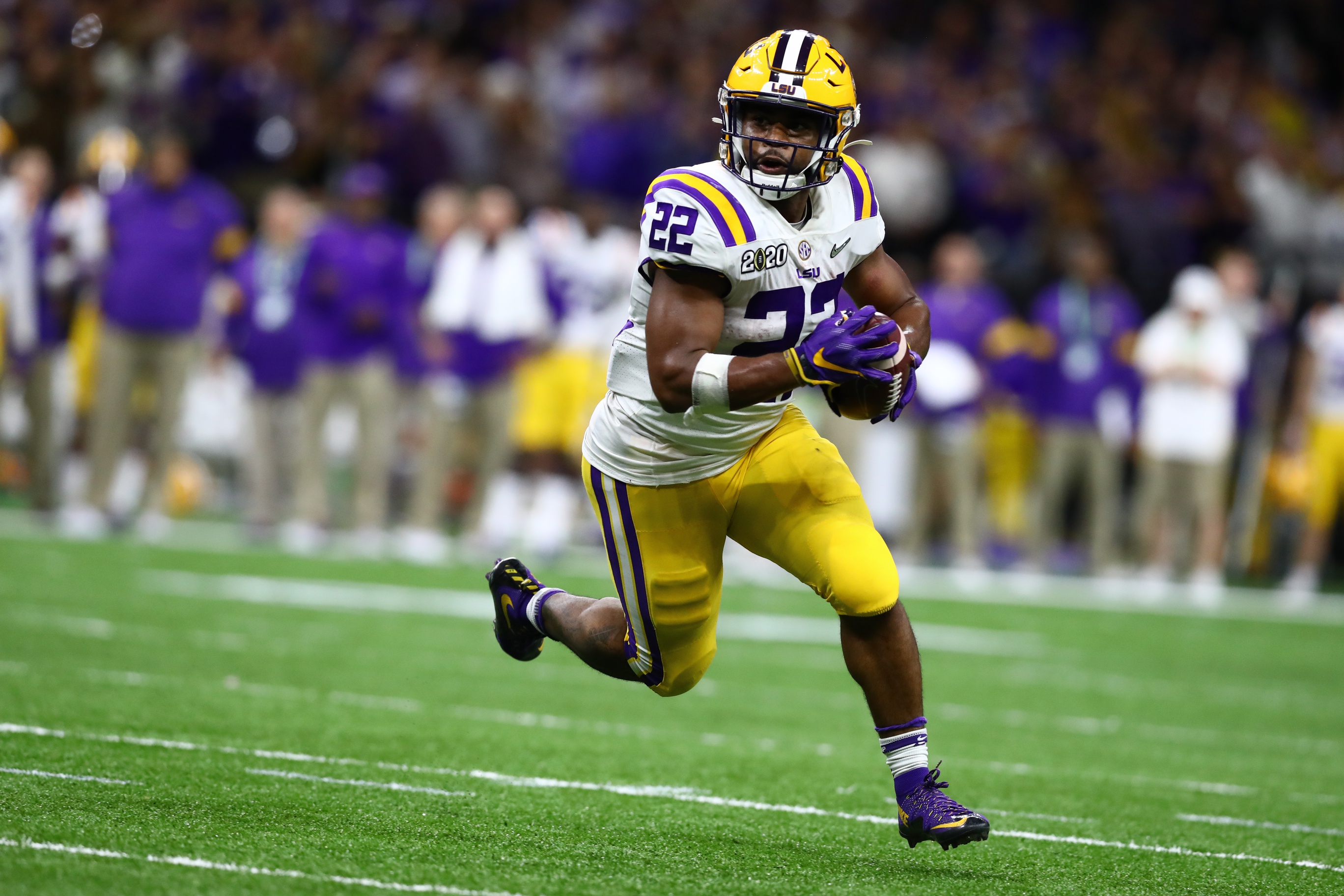 I don't want to look too much into it: Sammy Watkins and Mecole Hardman have week-winning upside but that's about it. Stop over thinking it, stop trying to grab the WR2 in Kansas City… there isn't one. Now that we've got that out of the way, we can talk about how Tyreek Hill is going to stay incredible and finish as the WR12 in 2020. Much like Mahomes, you really don't need me to tell you why Hill should be on your roster… he's big play ability with a relatively safe floor and that's something everyone can get behind.
I feel like a broken record, but I don't have to tell you how great Travis Kelce is. This team is oozing with talent and everyone wants a piece of it. However, for those of you who are wondering, Kelce is slated to be my TE2 for 2020… so I'm sure you can guess who #1 is.
That about wraps it up for the AFC projections, starting next week I'll get into the NFC so we can round out this series and officially get the projections' big board posted on the site. Until next time, my friends!
Be sure to check out the latest episode of the Loaded Box Podcast as we discuss second-year players and their impact on the 2020 fantasy football season!
Mikey Ostrowski is a blogger for the Loaded Box Podcast. Check out his article archive and find more from the Loaded Box on Twitter & Facebook