Written by Mikey Ostrowski
I was able to highlight stat projections for both the AFC North and AFC South so far, so we'll stay on the AFC side of the ball and head out East. Now that Tom Brady is out of New England, this division is gonna see quite the shake up.
Let's get to it:
The Buffalo Bills
I am one of Josh Allen's biggest fans. Seriously, he is a fantasy gold mine… as is almost any mobile quarterback. Hell, I'd go as far to say that he is a top-five dynasty quarterback. Love him or hate him, there is no disputing that the guy can win you fantasy games. You'll notice that his passing projections are less than impressive, but 22 touchdowns in the air is a nice boost to those numbers I suppose. The real value are Allen's legs: that's right, I'm projecting a whopping seven touchdowns for him. It may sound like a lot on the surface, but he's accumulated 15 rushing touchdowns in the last two seasons, and given that this team's offense has been bolstered in the offseason, he should have plenty of room to move around on that field and find pay dirt some more.
It's on everyone's minds: Devin Singletary or Zach Moss? Well, there's not really a straight answer that I can give you. Of the two, I'd prefer Singletary seven days a week, however, there's going to be a bigger timeshare than some may think. I'm projecting Singletary to only have 35 more rushing attempts than Moss, while also only holding an edge of nine receptions. I will say that I think Singletary will be more efficient than Moss, and the fact the he already has the team's trust is a big help. Only time will tell, but I'll definitely be taking Singletary to maintain at least fringe RB2 value.
Just like the backfield, this receiving corps is filled with multiple talented players… which means headaches for fantasy players everywhere. We're used to seeing Stefon Diggs score big points year after year, and while his presence in Buffalo is great for the actual team, it's not so good for your fictional team. Diggs' projection of 66-870-6 is only enough to tentatively make him the WR29, meaning that he could easily disappoint at his current ADP. John Brown and Cole Beasley were great surprises last year, but with the offense only growing stronger, it's tough to imagine them not having regression in 2020.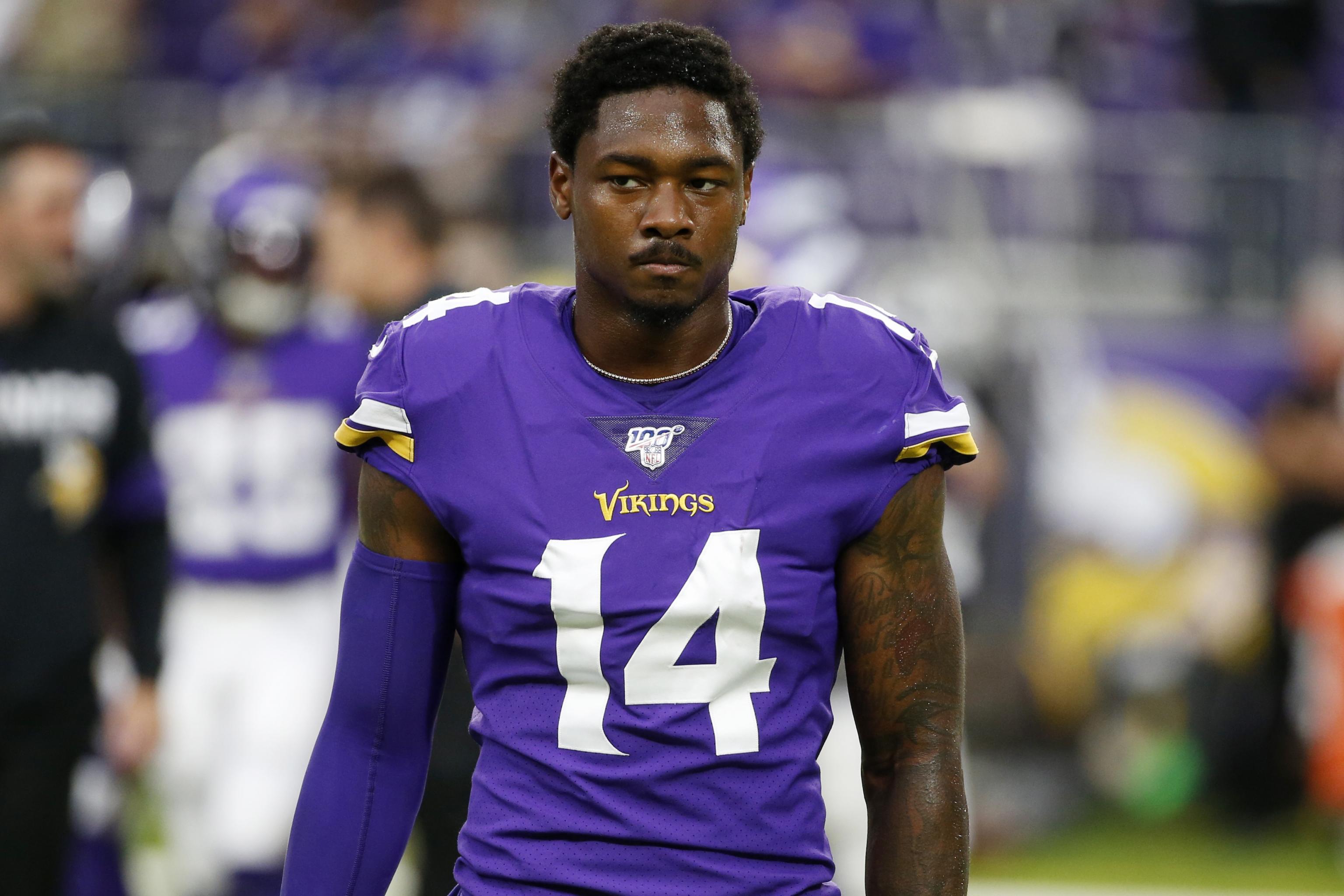 It really is a shame that this offense has so much talent on it because Dawson Knox is going to find a tough time producing fantasy-worthy numbers. There is a bit of hype on him, but we'll have to pump the breaks on him, at least for now. Knox is projected to be a very low-end TE2 for the upcoming NFL season.
The New York Jets
I have faith that Sam Darnold can be a great quarterback for fantasy, but I think we'll have to wait another yet for that. Sure, they bolstered the receiving corps for him, but the few guys that they added (though very high draft capital players) are still unproven and will have to learn the system in New York. This projection isn't a knock on Darnold, or even the talent of the team… it's just too raw to be excited about.
Speaking of excitement, Frank Gore recently signed with the Jets, effectively hurting yet another fantasy star's fantasy value. Luckily for us, Le'Veon Bell is still going to see the lion's share in this backfield and should get fairly close to the 200-attempt mark. He's also a fantastic pass catcher (not that I need to tell you that) and could very well have the most receptions on the team this year. For the most part, Bell's time in New York has been a dud, but finishing as a top-15 running back in his second year with the team feels extremely likely.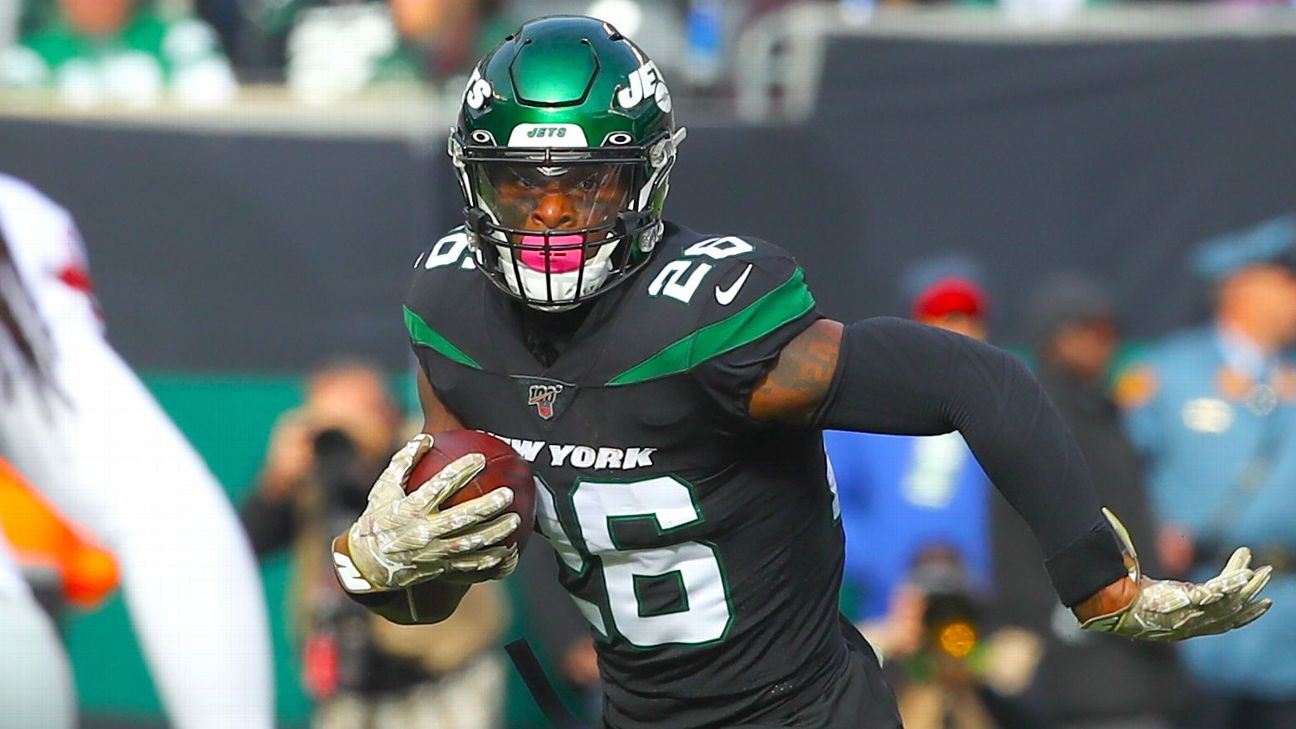 Breshad Perriman is coming to town for the 2020 season, and after a fairly impressive stretch with the Buccaneers last year, fans should be pretty excited. In fact, he should be the high-scoring fantasy receiver for the Jets in 2020 and could be a fantastic WR3 for any roster. His current projection is WR35, but with how often those receivers go down in New York, he could be slated for bigger work at certain points in the year. Jamison Crowder was a great asset last year, but with the increasing number of mouths to feed, it'll be tough for him to remain fantasy relevant. Finally, I know many people think Denzel Mims will be WR1 here, but that's going to take some time. Mims probably won't hold much redraft value this season.
Finally, the tight ends… it's a situation I want to avoid entirely so please just heed my warning and do the same.
The Miami Dolphins
Go ahead and roast me but this team is going to be VERY fantasy relevant in 2020. And yeah, I'm aware that I left Tua Tagovailoa off of this list, but I really think Ryan Fitzpatrick will steer this ship, at least until playoff contention is out of reach. I currently have Fitzpatrick projected to finish as the fantasy QB16, while passing for over 4,100 yards and 23 touchdowns.
The backfield should prove to be a true committee, making Jordan Howard and Matt Breida virtually useless for fantasy. If one goes down with injury, the other will be an immediate RB2, but you don't want to draft in hopes that there will be an injury. My best advice? If you really want a piece of this backfield, you'll have to draft them both. Then again, that's terrible advice because these guys are pretty much just going to take up space on your roster (sans being forced to use them in a BYE week situation).
The real excitement comes from the receiving corps in Miami. Call me crazy, but I am projecting DeVante Parker to finish as… get this… the WR11 overall! He looked fantastic with Fitzpatrick last year and these two should connect for more of the same. There was never a doubt on Parker's talent and we finally saw it come out. He's the absolute most exciting buy-low candidate in the entire league right now and is a risk that I really think will pay off. Preston Williams should also find himself in a pretty decent spot this year if he can stay on the field. He looked fantastic when healthy in 2019 and could shine once again in 2020. I'm currently only projecting him as the WR37, but he should be considered as an every week starter in most leagues.
We finally saw what Mike Gesicki can do towards the end of last season, putting up a handful of impressive games including a 6-82-2 stat line in the fantasy championship. He has a very high draft capital for a tight end and he's finally hitting that "breakout point" for tight ends in the NFL. This may be a bold prediction, but my projections model would say otherwise. I am projecting Gesicki to finish as the overall TE8 with a tremendous 64-736-6 stat line. He's going to be an amazing value at the position in 2020.
The New England Patriots
Jarrett Stidham: the man that will disappoint you all. I say "you all" because for some strange reason, fantasy Twitter is going MAD over Stidham. He wasn't impressive in college and really hasn't had much opportunity in the NFL. I don't know what everyone sees in him, but my projections model seems to agree with me. Stidham is currently projected to finish dead last in fantasy out of all of the starting quarterbacks in the league… and I won't feel bad for you if you actually decide to draft him.
Sony Michel could benefit the most out of Brady leaving New England, but it's still not going to be enough to warrant him every-week RB status. Michel is currently the RB32 overall in my projections. Even with 1,000 yards and eight touchdowns, it's going to be hard to find consistency from Michel. James White on the other hand should take a massive hit with the new quarterback, effectively rendering him as nothing more than a desperation PPR play at the running back position. You'll also notice that I projected Rex Burkhead and Damien Harris to get their fair share of touches. This entire backfield will be one massive timeshare that will prove to be more confusing but less effective than the 49ers' backfield was in 2019.
Finally, we have the receivers and tight ends. Unless their name is Julian Edelman you can go ahead and ignore them in redraft for 2020. I will say that I still like N'Keal Harry's chances of being successful in the NFL, but this season could be a big bust for the Patriots. Going back to Edelman, he won't be worth his ADP and could fall VERY short of expectations with the changing of the helm at quarterback. Let's all just agree to ignore the Patriots (sans their defense) for fantasy in 2020.
We've got one more division left before we move to the NFC, so stay tuned next week for the projections from the AFC West!
Be sure to check out the latest episode of the Loaded Box Podcast as we discuss over/under win totals for those in the AFC!
Mikey Ostrowski is a blogger for the Loaded Box Podcast. Check out his article archive and find more from the Loaded Box on Twitter & Facebook