Written by Mikey Ostrowski
If you haven't taken a look at last week's consistency rankings (running backs #31 through #40), go check 'em out here.
I've had a lot of people message me and ask me how I go about my consistency rankings, so here it is:
I start by figuring out the average points per week for the season's RB1, RB2, RB3, RB4, etc, and assign each of those numbers a point value (0-4). I then go player by player, game by game, and award the point(s) per game and then average it to the amount of games they had played that season. I have not included anyone that had played less than five games on the season.
I have done the same thing for the wide receivers of the league but will not be releasing those numbers until after I've fully covered the running backs… so let's get into it.
Running Back #30: Damien Williams (2019 Score: 1.70 / 2018 Score: N/A) Ahh Damien Williams… what the hell are we going to do with you? I'm seeing a trend… guy can only perform after week 16. This season was an absolute roller coaster for Williams, as he battled injury and at least two other running backs for time on the field. However, after putting his injuries behind him, he was phenomenal in weeks 16 and 17, and has looked damn good in the NFL playoffs. If the Chiefs don't nab a running back in the draft this year, that'll tell us everything we need to know about whether we can take the early round risk of Damien Williams again in 2020… Huh, déjà vu.
Running Back #29: Kerryon Johnson (2019 Score: 1.71 / 2018 Score: 1.82 [17])
For what it's worth, Johnson didn't look terrible when he was actually healthy… but given that for a second consecutive year he found himself on IR at some point, I don't think he's a viable option for fantasy moving forward. Provided that the Lions don't draft/sign a running back this offseason, Kerryon Johnson should return in 2020 to a starting role, which means he'll more than likely carry a price with him that I will not be comfortable with paying. It is also worth noting that he fell 12 spots on the consistency rankings this year and did look a lot less explosive and effective in real-time.
Running Back #28: Jamaal Williams (2019 Score: 1.85 / 2018 Score: N/A)
Jamaal Williams AKA the guy with the best damn interviews you've ever seen. He was awesome this year, especially in PPR leagues, and has shown to be a great complimentary piece to Aaron Jones. Though I wouldn't call this a 1A and 1B situation, Williams can be a legit RB3 with very high handcuff upside moving forward. He's an incredible option for what should be a semi-late round ADP for 2020.
Running Back #27: Marlon Mack (2019 Score: 1.92 / 2018 Score: 1.72 [20])
Mack was even more consistent than he was in 2018, however, the position performed better than the previous season which is why Mack still fell seven spots. My most honest insight would be this – he's going to be a mid-range RB2 in 2020 with weekly upside. With that being said, he comes with risk, as he is almost a non-factor when the Colts are trailing… which could happen a lot depending on their QB situation when the season starts. It's also worth noting that he could be on a new roster in 2021, so for those of you that own him in dynasty, be prepared for a downgrade in offensive line.
Running Back #26: David Johnson (2019 Score: 2.00 / 2018 Score: 2.13 [14])
This should come as a surprise to no one. Johnson started off 2019 looking incredible… and then, as always, fell sick to the injury bug. The other RBs on the roster didn't make things any easier either, as they looked great in Johnson's absence, forcing Johnson to a mere committee role when he returned "healthy". The possibility of him being out of Arizona is larger than him staying put for 2020. It's tough to give an insight for him right now, but we should have some clarity by the time you see him available on your draft board this year.
Running Back #25: Joe Mixon (2019 Score: 2.00 / 2018 Score: 2.30 [10])
The Bengals were a complete disaster this season and I don't fault Joe Mixon for falling 15 spots on the consistency rankings. I think he'll rebound and find himself a lot closer to his spot from 2018 moving forward. It is worth noting that he held a consistency score of 2.6 from weeks 12 through 16, which was good enough to be a top-15 running back over the last five weeks of the season. If this team drafts Joe Burrow and revamps that offensive line, Mixon could seriously move into the single-digit consistency ranks in 2020.
Running Back #24: Miles Sanders (2019 Score: 2.00 / 2018 Score: N/A)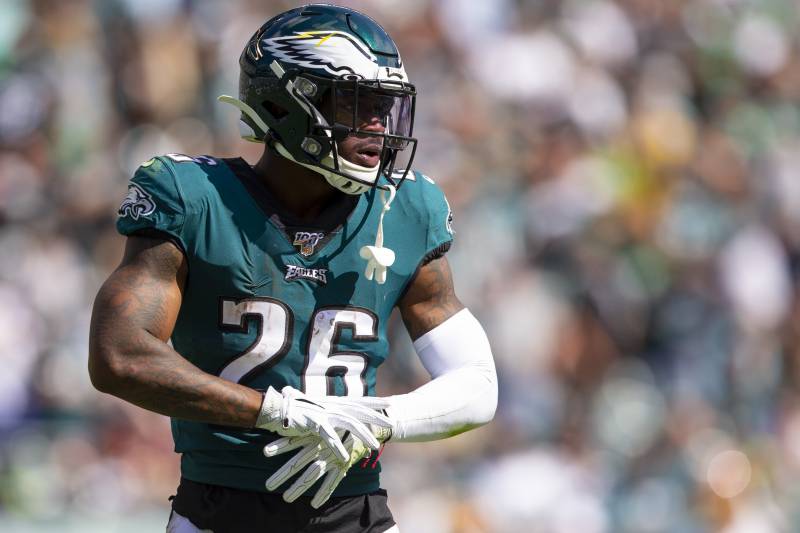 Much like I had mentioned with Jordan Howard last week, there are so many questions surrounding that Philly backfield that would make me hesitant to really reach on Sanders. Though I must admit, Sanders looked incredible after he was handed the reins to the team, and in terms of consistency, was a top-5 running back over the last five weeks of the season (3.2 consistency score). The sky could be the limit for this kid, it's just a matter on whether Philly is going to let us have a shiny toy or not.
Running Back #23: Phillip Lindsay (2019 Score: 2.07 / 2018 Score: 2.20 [12])
Falling 11 spots in the rankings, Lindsay was able to stay above a 2.0 on his consistency score, which seems respectable given that the Broncos didn't look too great this season. I don't see him finishing this low in 2020, but I also don't see him finishing as high as he did in 2018. I'd consider him a mid-tier RB2, even with Royce Freeman chomping at the bit.
Running Back #22: Devin Singletary (2019 Score: 2.08 / 2018 Score: N/A)
I was called crazy when I traded up in the 2nd round of my rookie draft to take Devin Singletary at 2.03 while there was still so much "talent" on the board. Well who's laughing now fellas? Singletary looked great once he returned from injuries and took over the bulk workload in Buffalo. He looked especially great in the Bills' lone playoff game of 2019. I can see this man inching his was to a top-15 finish in 2020.
Running Back #21: Devonta Freeman (2019 Score: 2.23 / 2018 Score: N/A)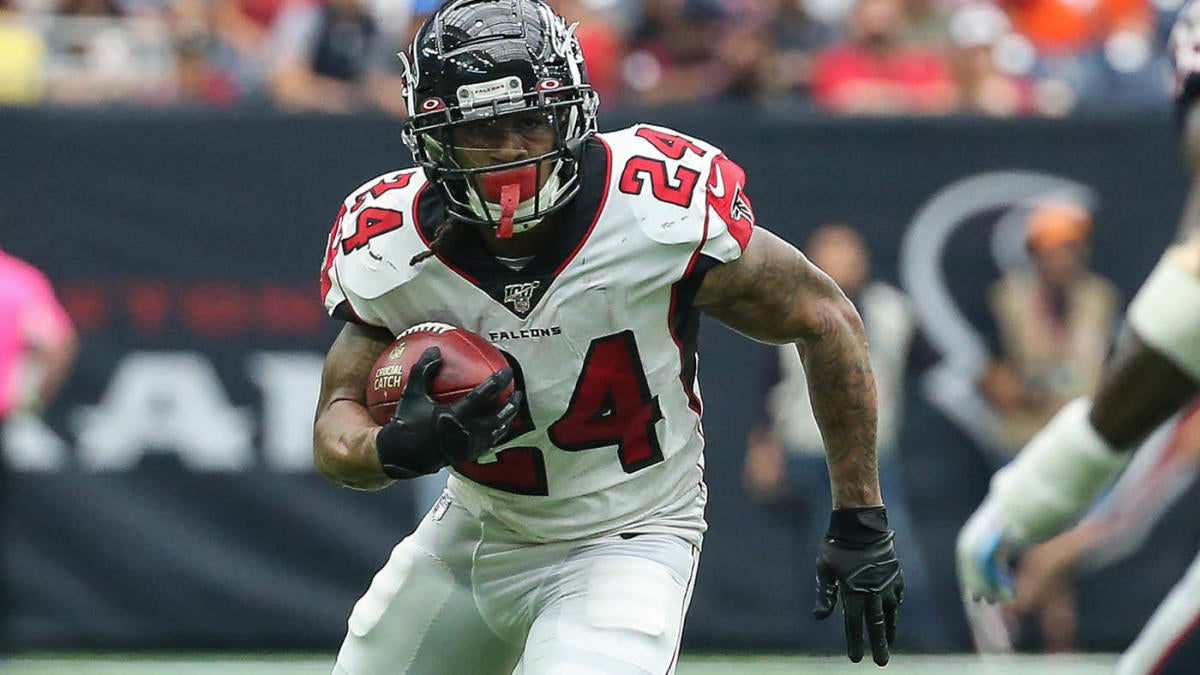 After missing 2018 with injury, there were a lot of questions as to how well Freeman would perform for Atlanta in 2019. He started off the season very shaky, posting a 0.5 consistency score over the first two weeks. After shaking off the rust, he did develop into a more reliable form of himself, though he was by no means looking like the Devonta Freeman of old. Atlanta is paying him a decent chunk of change, so it'll be interesting to see if he's still wearing a red and black jersey when training camp starts… but I have to think that if he is, he'll be a top-20 running back in PPR leagues.
Mikey Ostrowski is a blogger for the Loaded Box Podcast. Check out his article archive and find more from the Loaded Box on Twitter & Facebook