IF YOU'RE LOOKING FOR THE 2022 NFL DRAFT DRINKING GAME, IT'S RIGHT HERE! Let's get Loaded!
You can count on us to provide an NFL Draft drinking game every year, but the support you all gave us before, during and after last year's game has motivated me to get this year's version out even sooner so that you can get those livers prepared for a Thursday night workout.
The format continues to be the same as last year, but the reasons you'll be drinking have changed. Sometimes you'll drink once, sometimes twice, sometimes you'll have to finish your drink – and on the rare occurrences – you'll have to break out the bottle.
Play with your friends. Share with your friends. Let's get all the NFL Draft drinkers on the same page as we get loaded on one of our favorite days of the year on the sports calendar.
If you're playing along, feel free to let us know how your night is going by tagging us in your posts on Twitter!
Let's Get Loaded!
Take one drink every time the following happens:
Someone is selected. I mean, we're here to drink, right?
The broadcast shows an unhappy fan
Mel Kiper says the name "Todd McShay" – make it two drinks if he gives us his class line of "Todd, Todd, Todd"
The COVID-19 pandemic is mentioned or referred to
The Las Vegas Raiders pick is referred to as a "Gruden Guy" or anything remotely similar to this phrase
Take two drinks every time the following happens:
Any time a team is making its second (or third, or fourth…) pick of the first round
Off-field issues are brought up regarding a prospect. Double it and make this four drinks if that player is Micah Parsons
Whenever a player from a non-power-5 school is selected
Caleb Farley drops out of the top-25 picks
The Green Bay Packers finally select a first-round wide receiver for Aaron Rodgers. Make it four drinks if this player went to an SEC school
Finish your drink every time the following happens:
A trade occurs
A player is selected whose father previously played in the NFL / A player is selected that has the suffix "Jr." in his last name
If Kyle Pitts is selected in the top five
Two players from the same school are selected with back-to-back picks
A single team trades multiple times in the first round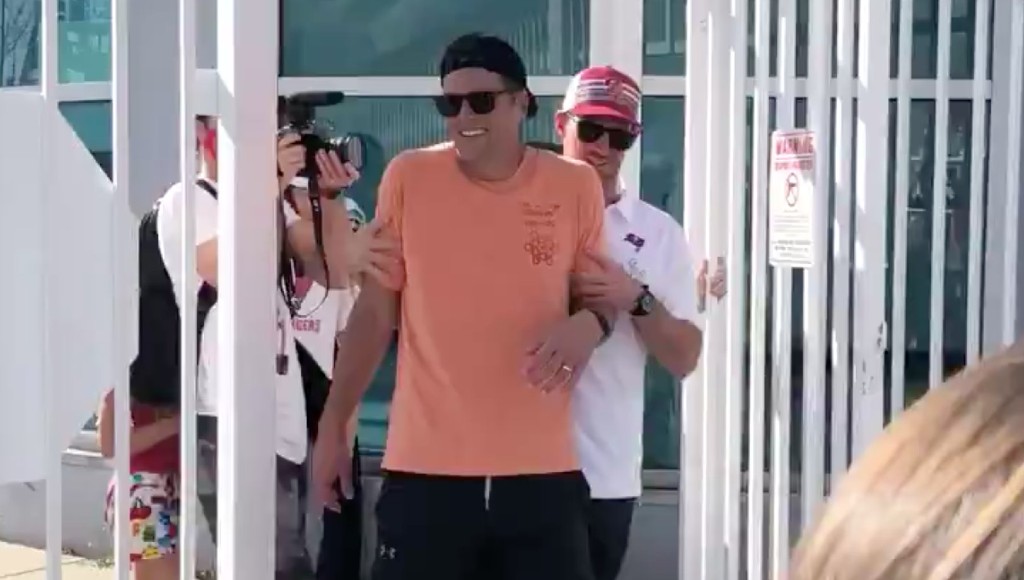 Break out your favorite hard liquor and take a shot every time the following happens:
Your favorite team makes a selection (have fun Jaguars, Jets, Ravens and Dolphins fans)
A running back is selected
The Dallas Cowboys select anything besides a defensive player with their first-round pick
Jeremiah Owusu-Koramoah is selected (we've gotta keep up the theme of taking a shot when the prospect with the coolest name that's expected to go in the first round is picked!)
If you don't pass out immediately after the draft Thursday night, come back to our website and view our first-round grades & recap, which will be available shortly after the conclusion of the first round.
Be sure to check out our 2021 NFL Draft podcast episodes as we've covered the top QB's, RB's & WR's while also revealing our latest mock drafts!
Ben Morgan is a co-host and blogger for the Loaded Box Podcast. Check out his article archive and find more from the Loaded Box on Twitter & Facebook