Written by Mikey Ostrowski
Season-Long Record: 96-64 (60%) on Start Ems, 97-63 (60%) on Sit Ems
*All season long, I will be keeping track of all of the starts/sits I get correct. I like to keep myself honest here…*
Happy Thanksgiving, y'all!
Usually I'd do a little excerpt here, but instead, I'll just wish you all a happy holiday and a week 12 win!
Let's get to it.
Quarterbacks: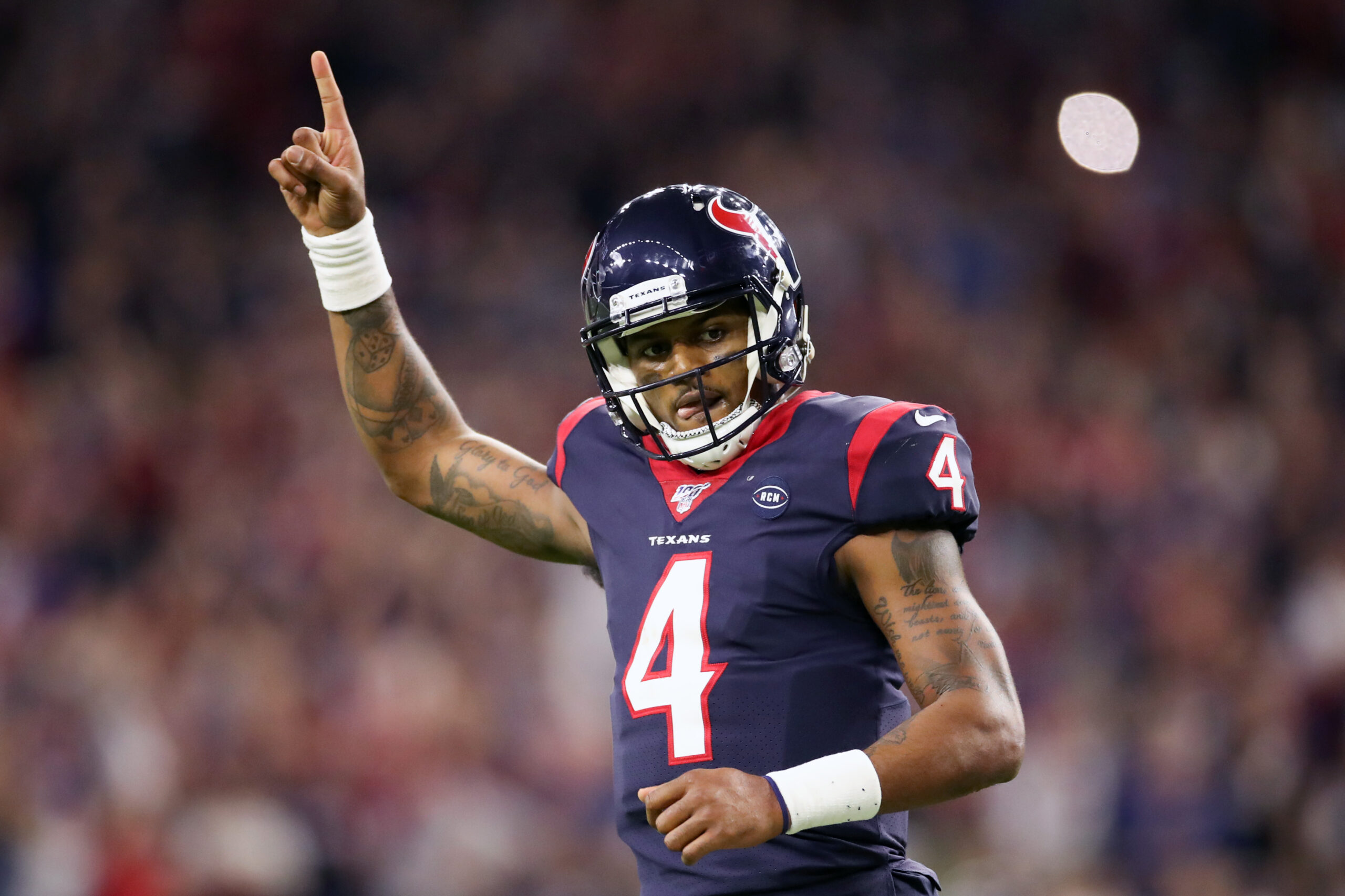 Start of the Week: Deshaun Watson (HOU) vs DET
Watson has quietly turned his season around and has been playing some lights-out football as of late. He gets a very positive matchup with the Detroit Lions on Thanksgiving Day and could very well finish as a top-five quarterback for a second consecutive week. There's literally nothing to dislike about this matchup and you should feel incredibly confident with starting him in this one.
Start: Daniel Jones (NYG) vs CIN
Daniel Jones is coming off of a week of rest and jumps right back into things with a very easy matchup. The Bengals have allowed big points to opposing fantasy quarterbacks, and while Jones is nothing special, I don't think he'll be the exception. He's a decent option for week 12 and can be viewed as a top-15 play with some major streaming appeal.
Start: Matt Ryan (ATL) vs LV
This is subject to change if Julio Jones is sidelined this weekend, as Ryan has been abysmal without him. However, if Julio is on the field, Ryan should be a QB1 in what could be the highest scoring game of the entire week. While Ryan hasn't been the most consistent play, he's a great option in obvious-shootout games, and if this one doesn't scream shootout, I don't know what does.
Start: Derek Carr (LV) vs ATL
See above. It's a shootout game… oh, and Carr is coming off of an incredible performance against the Chiefs. He'll be looking to keep rolling against the Falcons, a team that has practically been using the Texas U12 Boys Team as their defense throughout the 2020 NFL season.
Sit of the Week: Ryan Tannehill (TEN) vs IND
Tannehill was horrendous against Indianapolis when they played a couple of weeks ago, and to be honest, I don't expect much of a different result this time around. Indy has had one of the best defenses in the world this season and they're not about to take it easy on a division rival. Indy has only allowed three quarterbacks all season to score over 19 fantasy points.
Sit: Jared Goff (LAR) vs SF
The 49ers have had a decent season on defense and I think they'll keep it up against the Rams. To be honest, I think it's going to be an incredibly defensive game for both teams, so this might be a game to stay away from altogether when it comes to fantasy. I can't tell you what to do, but I can make a suggestion; Goff has an excellent playoff schedule, so even though you shouldn't start him this week, you should definitely roster him.
Sit: Tua Tagovailoa (MIA) vs NYJ
Imagine being so bad that you can't be started in fantasy against the Jets.
Maybe that was a bit harsh, but in all fairness, Tua looked awful last week in a game that Miami should have easily won. Even though the Jets are a prime team to stream against, I just can't do it. I don't think Tua will rebound this week, so play him at your own risk.
Sit: Ben Roethlisberger (PIT) vs BAL
This game is likely going to have really shitty weather. Not only that, but it's yet another game on the week 12 slate that could be a total defensive showdown. While I like Ben's options at receiver, I don't like his chances at being anything more than an average QB play this week. Ben only had 15 fantasy points against them in week eight, and it's worth noting that Baltimore has only allowed three quarterbacks to score over 19 fantasy points this entire year (boy, does that sentence sound familiar).
Running Backs:
Start of the Week: D'Andre Swift (DET) vs HOU
Swift is on pace to return on Thanksgiving Day and will walk into an amazing matchup. After the Lions were shutout against Carolina in week 11, I'd expect them to feature Swift early and often… apparently, he's the cornerstone of their offense these days. Then again, I think everyone besides Matt Patricia realized that months ago. Houston is a top-five matchup for fantasy running backs, so Swift will have top-10 appeal at the position this week.
Start: Myles Gaskin/Salvon Ahmed (MIA) vs NYJ
Full disclosure: I'm writing this earlier this week because I'll be M.I.A. for the holiday. Anyway, the Jets are an insanely enticing matchup for opposing fantasy backs, and whichever one gets the starting nod for Miami should be featured a ton. I have a feeling that Ahmed will get one last start before Gaskin comes back and complicates things, but if Gaskin can go, I think he'll take the lion's share back.
Start: Gio Bernard (CIN) vs NYG
Bernard could be the beneficiary of a lot of dump offs… like a lot. The Bengals will find themselves in a very rough spot against the Giants now that Burrow is done for the year, so I'd expect Gio to be one of the only options that's actually fantasy relevant over the final stretch of the season for Cincinnati.
Start: Leonard Fournette (TB) vs KC
This one is risky, but hey, some of you tell me to take more risks… so take this. Fournette seems to only be relevant in games that have a negative game script… and something tells me a matchup with the Chiefs will provide just that. Typically, I'd prefer Ronald Jones if I had to choose a Bucs' running back, but I think Fournette could see a handful of targets in this one. If there was ever a "start em" player that I was going to be wrong on, it'd be this one. I am so insanely confident in this pick and not worried about it at all.
Sit of the Week: Devin Singletary (BUF) vs LAC
He's been a total dud for most of the year and it surely doesn't help that rookie Zack Moss has been performing as the better back. While Singletary will still see his opportunities, I think he's faded into the "1B" role for Buffalo. This should be a high-scoring affair, so they'll likely need to keep the better back on the field the majority of the time… and I fear that that title no longer belongs to Singletary.
Sit: Darrell Henderson (LAR) vs SF
It's Cam Akers time… maybe. Or maybe this week will favor Malcolm Brown? Either way, there's about a 33% chance that this week will belong to Henderson, and quite frankly, I don't like those odds. I don't think you can confidently start any of the Rams' running backs, and even though Henderson has been the "most likely starter" the past handful of weeks, I personally wouldn't trust him.
Sit: Gus Edwards (BAL) vs PIT
I know Edwards is the only running back that will actually be healthy for this game, but it seems like a trap. I can't imagine a world where the Ravens aren't playing catch up in this one, and I personally wouldn't want to bet on Edwards being an effective pass-catching back. Even if he sees ample opportunity, the Steelers have been menacing against opposing running backs on the ground. This is the waiver-wire lottery ticket that will likely be a dud this week.
Sit: Melvin Gordon (DEN) vs NO
New Orleans has been quietly punishing opposing running backs all season and I don't think this weekend will end in a different result. Gordon has been mostly touchdown dependent this year, which is something I'd prefer not to be on in week 12. With no teams on BYE this week, I'd say Gordon, at very best, is a (very) low-end RB2.
Wide Receivers: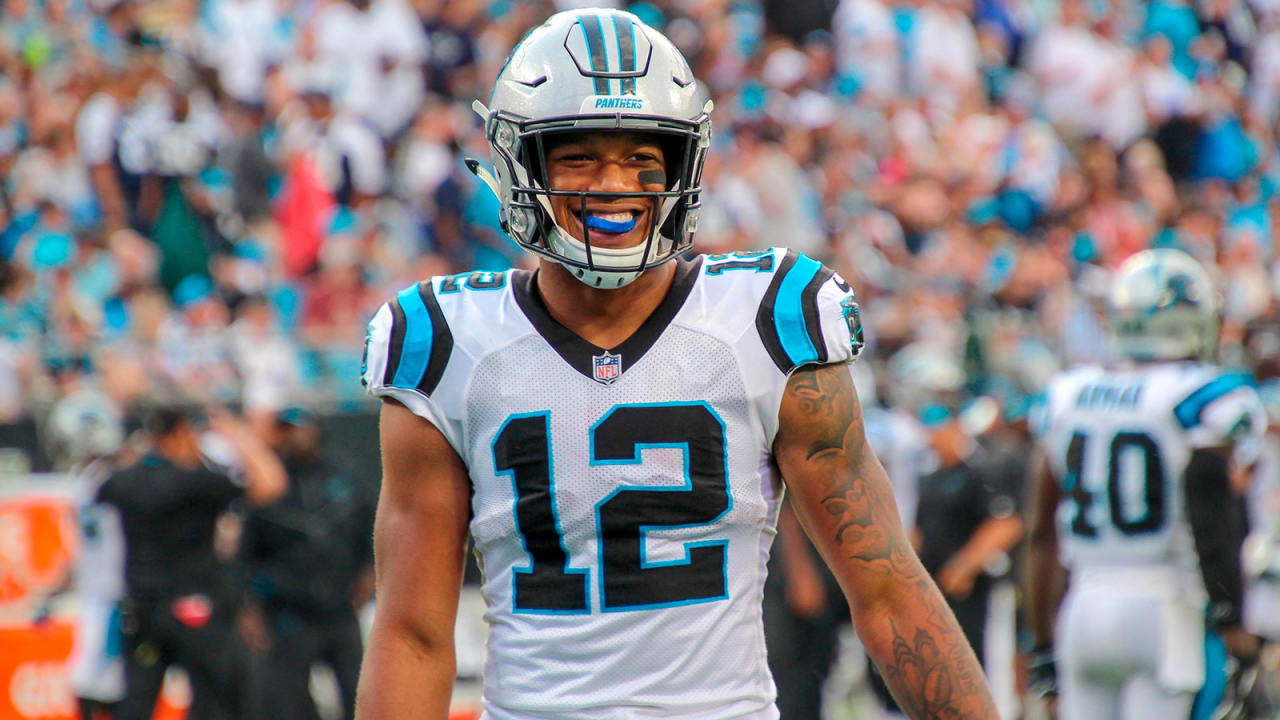 Start of the Week: D.J. Moore (CAR) vs MIN
Moore has finally gotten involved in the offense and we are all PUMPED. Well, maybe not the Robby Anderson managers out there, but that's okay, you stole a WR1 for half the season, let us have this one. Minnesota is a great matchup, and no matter who is under center, the coaching staff is going to like keeping Moore involved in the offense, especially with Christian McCaffrey still out of the lineup. This is potential for another WR1 week for Moore.
Start: Marvin Jones (DET) vs HOU
Kenny Golladay will remain out of the lineup on Thanksgiving which means that Jones will have at least one more week as the acting-WR1 in Detroit. Like I mentioned earlier, Houston is not a threatening matchup for anyone on opposing offenses, so I'd imagine this to be a decent week for Jones. He's been fairly consistent over the last four or five weeks, and could be a safe floor/high ceiling player that you need for week 12.
Start: Jakobi Meyers (NE) vs ARI
Meyers had a disappointing week 11, catching only three passes for 38 yards. However, looking at the four weeks prior to this, he's been on fire. The Arizona Cardinals are a tall task for the Patriots, which means they'll likely be forced to pass it a lot… which means Meyers should come back to fantasy relevance. He had a combined 31 targets over the three weeks before putting up a dud last week, so I'd imagine Cam Newton will look to correct this error. If they want to steal a win, the game is going to have to go through Meyers.
Start: Darius Slayton (NYG) vs CIN
Slayton is one of those receivers that is the definition of boom or bust. A matchup with the Bengals is going to be as favorable as it gets for most receivers, so I'd definitely bet on him to hit this game out of the park. While he's never the safest option on a fantasy team, he's got one of the highest ceilings out there, and plus matchups are exactly when you wanna roll him out. I personally have only slotted him into my lineup twice this year… and I'll be making it a third time this weekend.
Sit of the Week: Tee Higgins (CIN) vs NYG
It took me FOREVER to figure out which four guys I wanted here. Seriously, everyone that has fantasy relevance seemingly has somewhat positive matchups this week… if you're a betting man/woman, SMASH the over everywhere. Anyway, Joe Burrow is done for the year and Higgins was far from productive when Ryan Finley (I think Brandon Allen is taking over this week… who the hell is that?) took over. This is an awful blow for both real and fake football, but unfortunately, Burrow's injury will likely render Higgins extremely touchdown dependent moving forward.
Sit: Jarvis Landry (CLE) vs JAX
I have never been more wrong on a player than I have been on Landry this year. Granted, I expected him to be fully healthy (as well as Odell Beckham Jr.) but if he's been healthy enough to stay on the field, he should be healthy enough to produce. Even in a good matchup with the Jaguars, Landry can't be trusted. He's been wildly inconsistent and far from stellar. The matchup is tempting, but don't do it.
Sit: Christian Kirk (ARI) vs NE
Aaaaand I'm back to hating Kirk. He cranked out a decent week in week 11, but definitely did not do enough to warrant me calling him a "start". I want no part of him on my lineup against the Pats, especially since I think this is a game that Arizona will easily take. Not about it at all.
Sit: John Brown (BUF) vs LAC
Brown is a bit hobbled coming off of the BYE week, but I think he'll play. His big-play potential is hard to keep on the bench, but I'm not feeling it against the Chargers. I think we'll have to bank on that one big-play coming this week, but I'm just not counting on it. I think it's more likely that we see a "floor game" from him this weekend, so there are likely better options for you on your roster somewhere.
Tight Ends:
Start of the Week: TJ Hockenson (DET) vs HOU
I told you to start the running back and the wide receiver for Detroit, so of course I'm going to tell you to fire up Hock against Houston as well. I won't reiterate how bad that defense is, but I will point out how consistent Hockenson is… and how safe of a bet he is to find the endzone. I'm digging him a lot in this one, and while this take is far from "spicy", I think he will be a top-three scoring tight end on the week.
Start: Austin Hooper (CLE) vs JAX
Like I mentioned before, Jacksonville is a great matchup, and if Landry isn't going to do much, I have to think that Hooper will. His slow start has turned into some good consistency at the tight end position, which is really all you could ask for if you don't have an elite option at the position. He should be a mid-to-low-end TE1 for week 12.
Start: Hunter Henry (LAC) vs BUF
Henry has seen six or more targets the past three weeks, and the endzone twice. I like his chances to score again in this one. He's quietly put together a decent enough season to be the TE7 heading into this weekend. While Justin Herbert doesn't lean on him the same way that Philip Rivers did, Henry still seems to pump out similar numbers anyway. He's a safe play.
Start: Logan Thomas (WAS) vs DAL
Who doesn't want a player to root for on Thanksgiving Day?! Okay, well maybe you already have Hockenson, but Thomas could be another fun tight end to root for while you're digging into your turkey. Seriously, Dallas hasn't been excellent against the TE (or against anyone) and Thomas is a safe bet to see 5-7 targets on a weekly basis. Alex Smith has been a fantasy upgrade for yardage totals and I think we'll see that continue on Thanksgiving Day. Thomas is a good-enough streaming option for fantasy managers that are in need of a tight end for week 12.
Sit of the Week: Jonnu Smith (TEN) vs IND
Smith has been great this season, but I don't have high hopes for this matchup. He had one of his worst games of the season two weeks ago when he played the Colts, and I expect more of the same this time around. He's hard to bench, but I think you gotta do it this weekend.
Sit: Jared Cook (NO) vs DEN
Taysom Hill has ruined everyone that isn't Michael Thomas or Emmanuel Sanders and that's going to continue. Cook had one target last week and I just don't see that getting any better this time around.
Sit: Mark Andrews (BAL) vs PIT
The TE3 on the season… a sit?! Yup. Pittsburgh knows how to play defense, and they know how to take away Andrews. They know that if they take away the tight end, they absolutely will win this game. I don't have faith for Andrews to secure more than 3 or 4 passes in this one… or should I say, I don't have faith in Lamar Jackson to get it done.
Sit: Chris Herndon (NYJ) vs MIA
Herndon reminded everyone that he still exists when he found the endzone in week 11. However, if you have followed along with my articles since the beginning, you'll know that I've been waiting for the opportunity to say this again… Chris Herndon is a lie.
Be sure to check out our weekly Waiver-Wire Advice as we help get you set for Week 12 of the 2020 NFL season! Oh, and also be sure to check out our NFL Thanksgiving Drinking Game and our weekly Betting Advice for some extra fun on your holiday.
Mikey Ostrowski is a blogger for the Loaded Box Podcast. Check out his article archive and find more from the Loaded Box on Twitter & Facebook