Written by Mikey Ostrowski
Season-Long record: 75-53 (59%) on Start Ems, 79-49 (62%) on Sit Ems
*All season long, I will be keeping track of all of the starts/sits I get correct. I like to keep myself honest here…*
Last week was insanely average for me… I went (8-8) in the starts and (7-9) in the sits. However, you can't win fantasy football games by being average, so we'll chalk it up as a loss for the week.
I found that most fantasy scores across my 13 leagues (yes, thirteen leagues… do not recommend) were down this week. Seems like it was just a low-scoring week for many out there, but let's hope that week nine is a bit more exciting for us. Oh, and let's hope we all finally get to see Christian McCaffrey back out there… I sure know my Panthers (and my fantasy teams) have missed him dearly!
Week 9 BYEs: Cincinnati Bengals, Cleveland Browns, Los Angeles Rams, Philadelphia Eagles
Quarterbacks:
Start of the Week: Justin Herbert (LAC) vs LV
The Raiders haven't been anything special against opposing offenses, which means that Herbert should come in and sling the ball like his normal self. He has shown no signs of slowing down since taking over as the starting QB in Los Angeles and has posted high-end QB1 numbers multiple times so far in 2020. I'd expect this to be a week where he finishes in the top five at the quarterback position.
Start: Josh Allen (BUF) vs SEA
I know that Allen has been a massive disappointment over the last few weeks, but he finally has a high-flying, get-right game against the Seattle Seahawks. Seattle hasn't been able to stop the passer from an opposing team all season, which should obviously bode well for Allen. If he can't ball out in this one, then it's finally time to start panicking over him. However, I think he'll get it done big time in this one and finally reward fantasy managers everywhere.
Start: Ben Roethlisberger (PIT) vs DAL
Big Ben hasn't been awesome for fantasy the last couple of weeks but should find an extremely easy time picking apart the Dallas defense. Seriously, this is a total smash spot and if you're in need a of QB this week, Big Ben is a surefire bet to finish as a QB1. There's nothing that I don't like about him in this one.
Start: Matthew Stafford (DET) vs MIN
Stafford has done well this season. Nothing spectacular, but nothing horrid either. He's a weekly "serviceable" option with big upside in the right game. This happens to be one of those games, as Minnesota has given up the 5th most fantasy points to opposing quarterbacks. Obviously, Stafford will be without Kenny Golladay, but I think he is still firmly on the streaming radar.
Sit of the Week: Drew Brees (NO) vs TB
Brees hasn't done anything spectacular all season; but the Bucs' defense has. This defense has been punishing both on the ground and in the air… combine it with potentially crappy Tampa Bay weather (Brees is historically mediocre in poor weather) and you've got a recipe for disaster for Drew. He's more of a QB2 these days, but I'd keep him out of those lineups in this one.
Sit: Teddy Bridgewater (CAR) vs KC
The Panthers' fan in me wants me to be so wrong and see Teddy go off for 400+ yards and a billion touchdowns; I feel like the Panthers' fan in me will be disappointed. The weather is set to be miserable in Kansas City, the Chiefs have done a great job at limiting opposing quarterbacks, and the run game should be featured with CMC back in the lineup. Teddy is a fun streaming option some weeks; this is not one of those weeks.
Sit: Philip Rivers (IND) vs BAL
Rivers has posted back-to-back weeks of 22+ fantasy points but will have a tall task ahead of him against the Ravens' stout defense. He has put himself back on the streaming radar, but I wouldn't tempt fate with him in this one. It's weird; both teams have been scoring perfectly well, but I have a feeling this could be a complete defensive battle with very little scoring on either side.
Sit: Ryan Tannehill (TEN) vs CHI
I love Tannehill, but this matchup severely caps his upside. The Bears haven't allowed an opposing quarterback to score 20+ fantasy points a single time this season, and while their schedule hasn't been insanely difficult, they've still done a tremendous job on defense. You may not have the luxury of sitting Tannehill, but if you have a solid enough QB2 with a positive matchup, I'd explore that option.
Running Backs:
Start of the Week: Chase Edmonds (ARI) vs MIA
I've been banging the drum for Edmonds since the 2019 season and I can finally put that into one of these articles. Edmonds is in line to be the RB1 with Kenyan Drake sidelined and walks into a juicy opportunity against the Dolphins. It's tough to imagine that Edmonds won't see a workhorse-type workload and fantasy managers everywhere should be eager to reap that reward. If for some reason Edmonds is still out on your waiver wire, you HAVE to do what you can to grab him. He's going to be a week-winner this weekend.
Start: James Robinson (JAX) vs HOU
Speaking of waiver-wire heroes, Robinson has a cakewalk matchup with a tanking Houston team. They have been bottom-five against the run this year, and with a potential new quarterback stepping in for the Jaguars, they should lean heavily on the run game. Robinson should be treated as a high-end RB2 with obvious upside.
Start: Justin Jackson (LAC) vs LV
Jackson has performed admirably since Austin Ekeler went down and will find a fairly easy matchup with the Raiders in week nine. Las Vegas hasn't done much against the run this year, which means Jackson could find himself firmly on the RB2 radar this weekend. He's an excellent streaming option.
Start: D'Andre Swift (MIN) vs DET
I'm starting him again this week. I know last week was a rough one, but I have faith that Swift can rebound in a big way. The Vikings have been middling at best at containing running backs, especially running backs that are competent pass catchers. Swift is a low-floor, high-ceiling play that needs to be your "Hail Mary" for the week. This could be a blowup spot.
Sit of the Week: Nyheim Hines (IND) vs BAL
You remember when we all rushed to the waiver wire after Hines went off in week one, just to put up a dud in week two? Yeah, this is that. Only now, he has to go against a very tough defense. Get outta here Hines, fool me once can't get fooled again.
Sit: Jonathan Taylor (IND) vs BAL
The Colts announced that JT is a bit hobbled at the moment. While it is yet to be seen if he'll be playing this week, whether he's playing or not he needs to stay on your bench. Jordan Wilkins did a fantastic job producing as the Indy RB1 and I'd imagine he'll maintain a similar role against the Ravens, no matter who is on the field. Taylor needs to be treated with the "wait and see" approach for the rest of the season as well.
Sit: Ronald Jones (TB) vs NO
Out-snapped by Leonard Fournette again. We'll just have to get used to it. Those few weeks of RoJo being a workhorse are long gone at this point and he can't be trusted as anything more than a touchdown-dependent option moving forward. That really, really blows.
Sit: J.K. Dobbins (BAL) vs IND
Dobbins played excellent last week but could find tougher sledding against the Colts this weekend. There's also a chance that Mark Ingram could make his way back in the lineup which would be an obvious downtick for Dobbins' fantasy stock. Either way, Gus Edwards is still going to be very much involved and will cap Dobbins' upside. He's got a bit more appeal than RoJo but can also be treated as a touchdown-dependent option.
Wide Receivers:
Start of the Week: Stefon Diggs (BUF) vs SEA
Like I was saying before, Josh Allen should rebound in a big way against Seattle, which means we should see a big game from his WR1. Diggs started off hot on the season but has cooled down a bit along with Allen. These two obviously go hand and hand, and I think they could combine for one hell of a fantasy showing this weekend.
Start: Pittsburgh Steelers Receivers vs DAL
I couldn't pick just one. JuJu Smith-Schuster, Diontae Johnson, Chase Claypool, hell, if you're desperate for a flex, throw in James Washington. This WR corps is going to have a field day against Dallas. It's going to be a massacre.
Start: Marvin Jones (DET) vs MIN
Jones caught two touchdowns in week eight and should continue to act as the WR1 while Kenny G is nursing his injury. It's been a disappointing season so far for Jones, but we've seen him ball out before, and if he's going to do it again, it'll be against the Vikings. Minnesota has been battling defensive woes all season long, and if Detroit can figure out where the exploits are, Jones should be the main beneficiary.
Start: Antonio Brown (TB) vs NO
I don't care how much flack I take for this one; I'm starting Antonio Brown. It's a primetime game for a receiver that came to Tampa Bay on Tom Brady's own request… not to mention the dudes have literally been bunkmates over the past couple of weeks. Brady knows what AB can do (we ALL know what AB can do) and I think we're going to see it immediately. I genuinely think that Brown comes in and leads all Tampa receivers in targets from the get-go.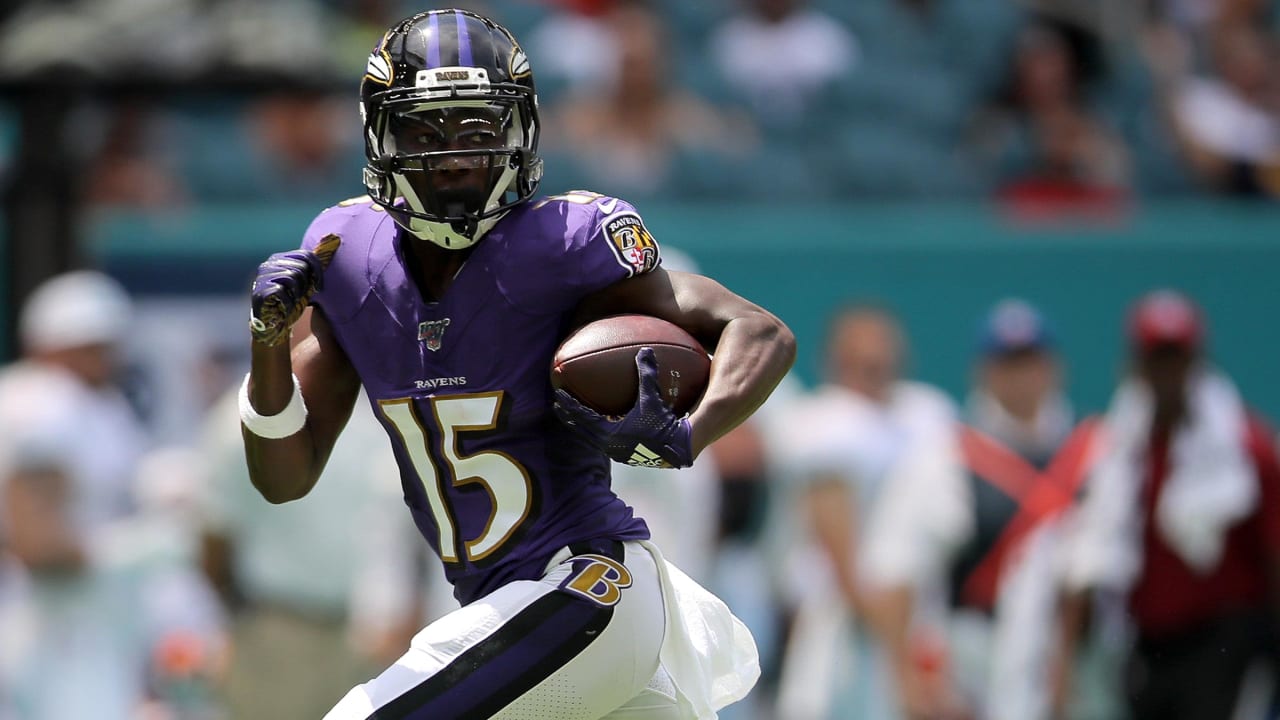 Sit of the Week: Marquise Brown (BAL) vs IND
Hollywood has been struggling this year, errr, at least Lamar Jackson has been struggling in the pass game. This means that the domino effect is in full swing. Hell, even Mark Andrews has been having a fairly bad fantasy season (boom/bust tight end at his finest) due to the poor quarterback play. Hollywood Brown is always a fun start as a boom/bust play, but given the out-of-sync play by the offense and the tough defense he'll be facing on Sunday, I gotta sit him, and I think you do too.
Sit: CeeDee Lamb (DAL) vs PIT
*Italian hand gesture* Ben DiNucci is very bad. He's so bad that he's been benched and now there's a QB4 vs QB5 duel in practice this week to see who gets to be completely blown up against the Steelers. Whoever gets the starting nod, it's bound to be a very bad thing for the Dallas offense. Lamb should be the one hurt most, as he seemingly has the lowest ceiling of the three Dallas receivers. It's going to take a big play for any player from Dallas to be relevant this week and I think Lamb may be the least likely to have that "big play" opportunity (seeing that Amari Cooper and Michael Gallup are the ones that receive the X and Z spots on the offense, while Lamb is primarily out of the slot).
Sit: Emmanuel Sanders (NO) vs TB
I'm fading anyone not named Alvin Kamara for the Saints this week. I really don't like the matchup and I really don't like the potential of poor weather. As I mentioned earlier, Brees and a breeze don't go hand and hand. Even if Sanders is the acting WR1 in week nine, there are bound to be better options somewhere on your bench.
Sit: Scotty Miller (TB) vs NO
Bruce Arians can talk that talk all he wants, but Miller is now the WR4 on this offense at best. Brady is going to forget all about him once he has a field of Chris Godwin, Mike Evans, Antonio Brown and Rob Gronkowski… and that just so happens to be this week. I know some have faith in Scotty, but I don't, so I'm here to tell you to bench him.
Tight Ends:
Start of the Week: Noah Fant (DEN) vs ATL
Fant is one of the better up-and-coming tight ends in the league and he gets a cakewalk matchup with the Falcons. Not only is the defense non-existent, but every game that involves the Falcons is bound to turn into a shootout, which is always great for fantasy. I think Fant is a very safe bet to finish as a TE1, with upside to finish at the top five of the position this week.
Start: Rob Gronkowski (TB) vs NO
Gronk has been stellar over the last three weeks and I gotta imagine he keeps it up in a big game against the Saints. He's still Brady's favorite player to target in the endzone (well, Mike Evans is a tough competitor for that title) and is a lock for at least 4-5 catches on the day. Gronk offers a very safe TE1 floor seemingly each week again, and that makes me very, very happy.
Start: TJ Hockenson (DET) vs MIN
Hock has been one of the most consistent tight ends of 2020. I know over the years, we've called every great TE prospect "baby Gronk", but I think we finally found him. He's got that very safe TE1 floor right now and should be locked into most lineups.
Start: Robert Tonyan (GB) vs SF
With the Packers ruling out their top three running backs, I'd expect this game to be extremely pass heavy. Tonyan made his way back on to the stat sheet last week, posting a mid TE1 week, and I'd expect him to remain well-involved in this one as well. This should be a fairly easy game for the Packers to win, which also means Rodgers should attempt more high-percentage throws (i.e. check-downs to the tight ends) to stay on the safe side.
Sit of the Week: Dalton Schultz (DAL) vs PIT
I don't like anything about this matchup, as you may have already found out. However, my biggest issue is that Dallas is going to need big play, after big play, after big play to even stand a chance against the Steelers. They're going to be force feeding their big-play receivers the ball more than Schultz, which is obviously very bad for his potential volume. He's serviceable in a good matchup, but this is far from a good matchup.
Sit: Hayden Hurst (ATL) vs DEN
Hurst is always on my list as either a start or a sit. To be honest, I don't hate him this week, but you'd be surprised at how many fantasy-relevant tight ends I had to choose from here, (spoiler alert: not many) so this one is just a dart throw. I have him listed as a sit because I think he'll finish outside of the top-12 tight ends for the week, but is still a serviceable TE2.
Sit: Irv Smith Jr. (MIN) vs DET
On paper, this is a decent matchup, but the tight end involvement out of Minnesota is too spotty for me. Only fantasy managers with the biggest cojones would start Big Irv in any week, and I just so happen to (admittedly) not be one of them.
Sit: Mike Gesicki (MIA) vs ARI
I thought Tua Time would bring good things for Gesicki. I guess it's still way too early to tell, but after a total of 92 pass yards was seen out of Miami last week… well, it doesn't exactly make me excited to slot any of these guys into my lineup. Gesicki has been disappointing in all but a couple weeks this season, so until he shows rapport with Tua on the field, I'm staying away.
Be sure to check out our weekly Trade, Drop & Hold article as well as our Waiver-Wire Advice as we help get you set for Week 9 of the 2020 NFL season!
Mikey Ostrowski is a blogger for the Loaded Box Podcast. Check out his article archive and find more from the Loaded Box on Twitter & Facebook