Week 2 of the 2020 NFL season will likely be remembered as the week fantasy rosters were ruined and your hopes of making a deep playoff/championship run came crashing down.
Saquon Barkley, Christian McCaffrey, Courtland Sutton and several other fantasy contributors either saw their season come to and end, or will at least miss significant time due to the injuries they sustained this past week, and now you're going to have to get creative to fill the void these players have left.
In this week's version of trade, drop & hold, we're going to do our best to help guide you through these troubling times and solidify that fantasy roster before it's too late fix.
However, before we do that, I want to take a minute to respond to some of the issues people had with last week's article…
Please, save us all some time and actually READ the reasons behind the selection of each player for this article rather than just glancing at the names without any context. You may actually find some nuggets that help you in the long run… for example:
Last week I told you to try to trade Adam Thielen, and ol' butters1214 had other plans…
Hey butters, how's that passing a bunch while trailing in games going for you? Hope you enjoyed Thielen's three catches for 31 yards while Kirk Cousins torched the stat sheet going 11-of-26 for a whopping 113 yards. Thielen could have caught every pass that Cousins completed on Sunday and still would have finished with less fantasy points than Jonnu Smith.
Onto my next unsatisfied customer…
I appreciate the sarcasm, Tony, but how about trying to understand where I'm coming from when I'm telling the audience that you should hold DeAndre Hopkins. Maybe reading this paragraph would have helped?
Translation: there were definitely people out there that were lower on Hopkins this year pre draft, but selected him anyways due to how the draft played out. Those people would likely find Hopkins' week-one performance as an opportunity to sell high since he looked solid, and the original Hopkins' drafter saw it as an opportunity to cash in on what they may believe to be either a fluky performance, or a performance that they don't believe will be the norm for Hopkins, hence whey they had him lower in their rankings.
Alright, I'll stop dwelling on the past and I'll focus my energy back to today's article. So here you go, this week's trade, drop & hold as we get set for week three.
Trade: Odell Beckham Jr, WR, Cleveland Browns
This week's trade is actually a player I believe you should try to trade for. You typically need to target a high-profile player prior to them having a breakout week, but in this case, OBJ has had so many disappointing games over the last year that I don't think the current owner is going to put too much stock in last Thursday's 4-74-1 stat line.
Also, considering the fact that his 74 yards and touchdown isn't really considered an over-the-top performance, the current Beckham owner may still potentially be in sell mode.
Personally, I just wanted to see Beckham have one consistent game where the team looked good and he found the end zone, and that's pretty much what we got in Thursday's game against the Bengals.
I was a fan of Beckham and the Browns this year over the course of the offseason, and despite a lackluster first week against Baltimore, I believe the Browns will perform closer to what we saw in week two more often than what we saw in week one.
Keep in mind how good the Ravens defense has been. Not only did they shut down the Browns and basically all of their skill players in week one, but they proceeded to hold Houston to just 16 points in week two while Deshaun Watson threw for just one touchdown while taking four sacks.
Cleveland may have tough sledding next week against Washington if the Football Team is able to put pressure on Baker Mayfield the way they were able to on Carson Wentz in week one, but looking at their schedule the rest of the season, the Browns won't face another overwhelming pass defense outside of their divisional games against Baltimore and Pittsburgh.
Additionally, despite how much I like the Nick Chubb / Kareem Hunt running back duo, I don't think we're going to see this team rush for over 200 yards at six yards per carry on a weekly basis.
Try your best not to overpay, but if you're in need of a wide receiver – maybe you lost Sutton – and can land him, I'd recommend pulling the trigger.
Drop: Matt Breida, RB, Miami Dolphins
Dropping the right player this week may turn out to be very crucial in the long run as it's going to be a hot week on the waiver wire with all of the injuries that were sustained last week.
I really thought we'd see some decent improvement from the Dolphins' running game this year, but until the team inserts Tua Tagovailoa and the RPO becomes a more relevant part of the offense, Matt Breida doesn't hold much redraft value.
Despite the team signing Jordan Howard and trading for Breida this offseason, it's surprisingly been Myles Gaskin's backfield through the first two weeks of the season, and to be 100 percent honest, you don't really want to be in a position to have to start any of these guys.
Howard holds some value since he's been called upon to be the goal-line back, but Breida has logged just 13 touches for 61 yards so far this season. Adding in the fact that he fumbled this past week against Buffalo, I wouldn't expect a dramatic increase in touches over the next few weeks.
Due to his breakaway speed there's a chance that Breida makes the most of one of his few touches and pops off for a long touchdown, making him fantasy relevant for that given week, but those opportunities will be so minuscule that you won't be in a position where you're starting him every week in hopes of catching him on this rare occurrence.
Lastly, looking ahead to the team's next few games, the schedule doesn't get much easier after this Thursday's game against Jacksonville. Following this week's tilt vs. the Jags, Miami gets Seattle, San Francisco and Denver. If you're an owner of one of the several RB's that went down this week and you plan on being active on the waiver wire, feel free to cut ties with Breida if you need to make room on your roster.
Hold: Will Fuller, WR, Houston Texans
After an 8-catch, 112-yard performance in week one, Will Fuller didn't see a single target in Sunday's game against the Ravens. Fuller was shown stretching on the sideline and he was continuously taken out of the game, however, no injury was reported during the game.
It's safe to assume Fuller wasn't at 100 percent, much like the majority of his career, but now is not the time to panic if you're a Fuller owner.
Whether you're upset at his week-two performance and you're considering dropping him, or if one of your league mates is attempting to trick you into accepting a low-ball offer, I'm recommending holding onto Fuller for the time being.
Like I said earlier in the writeup about Beckham, keep in mind that Houston was playing a solid defense in Baltimore, and I have a hard time believing Watson will be relying on the likes of Randall Cobb (5-59-0), Jordan Akins (7-55-0) and Darren Fells (2-23-1) on a weekly basis.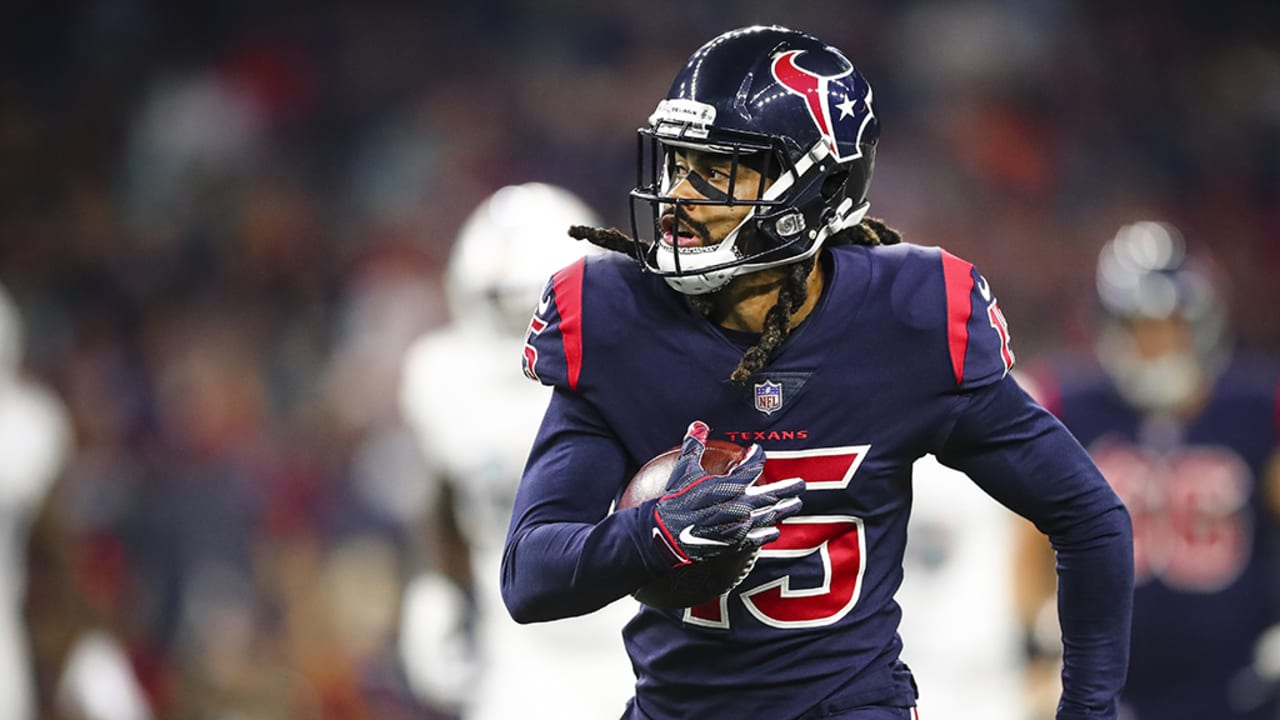 It's just a matter of time until Fuller (if healthy) returns to becoming Watson's No. 2 pass-catching option behind Brandin Cooks.
Fuller and the Texans have a difficult week-three matchup against the Steelers, and their week-six matchup against the Titans will be a tough test, but outside of those two games, Fuller has very win-able matchups in his near future.
Despite the fact that Fuller has been known to disappear on a regular basis – typically due to injury – remember that he possesses true week-winning ability when he's healthy, and that's why you selected him in the first place.
Don't sell or drop now because of one bad week, let him ride it out on your bench in week three and then re-examine his situation prior to his week-four game against the Vikings' beatable secondary.
Ben Morgan is a co-host and blogger for the Loaded Box Podcast. Check out his article archive and find more from the Loaded Box on Twitter & Facebook