It is finally here, the week we have all been waiting for!
Being stuck in quarantine has been tough with no sports to watch, other than "The Last Dance" documentary. Speaking of which, don't spoil it for me, I am looking forward to catching up soon.
So now we wait and wonder what we may see during the draft this year. Could someone we're all high on slide in the draft? Will that team that you didn't want that player to go to actually get drafted by them?
This and many other bold predictions are coming your way right now, so sit back, crack a beer and enjoy!
Bold Prediction #1: Tua Tagovailoa will not go in the top 10
That's right, I said it. Sorry, Dolphins fans, but I don't see Tua going to them at No. 5. In all actuality, I don't see him going in the top 10 at this point. Call it smoke screens and whatever you want, but I am starting to believe it. Where does he go? I think at No. 12 to the Las Vegas Raiders or…. wait for it…. the New England Patriots, as they have the ammo with 12 draft picks to trade up to take Tom Brady's true replacement.
Bold Prediction #2: There will be 7 first-round trades
We're in store for some excitement in this draft and I feel that may come in the form of trades. I'm predicting at least seven trades in the first round, and at least one will be very unexpected, likely pissing off lots of fans!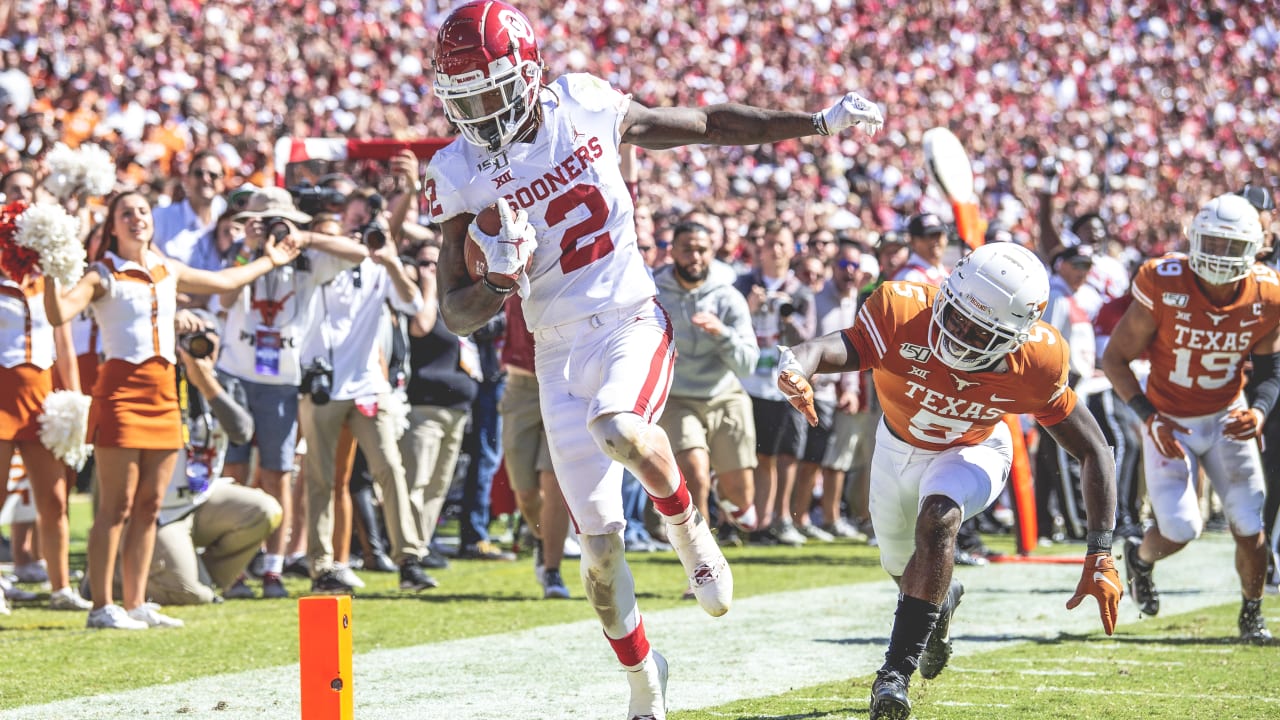 Bold Prediction #3: CeeDee Lamb will be the first wide receiver drafted
Don't know if this is really bold, but I just don't see Henry Ruggs III or Jerry Jeudy being the first wide receiver off the board. Everyone is all over the speed of Ruggs, but the skills Lamb possesses will make him the first wide receiver off the board.
Bold Prediciton #4: There will be at least 5 technical issues during the virtual draft
Sure it could go flawlessly and the virtual draft is a complete success. Or, will we see systems crashing, upset teams and an outright failure during these unusual circumstances? The mock draft the NFL general managers had earlier this week already had flaws, so we could be in store for a touch of crazy on Thursday.
Bold Prediction #5: There will be no running backs drafted in the first round
Teams are not dumb and are understanding that there is no "generational talent" in this year's draft at the running back position. Many see Kansas City as a team that may draft a running back at the end of round one, but why? Friday will be the day where running backs go flying off the board.
Bold Prediction #6: Jalen Hurts will be a Miami Dolphin
In the first round? Nope. He will be there in the second round at pick 39. The Miami Dolphins need a lot of help on that offensive line and I feel they will use two of their first-round picks at this position. One pick on Tristan Wirfs and the other possibly on Josh Jones as I see them trading up to get the second lineman.
Bold Prediction #7: The New Orleans Saints will draft Drew Brees' successor
That's right. I predict he will still be there for them at pick 169 (5th round) and his name is Anthony Gordon. The Washington State quarterback has the tools to be a capable starter, he just needs some coaching and fine tuning. Spending a couple years behind Brees will be a massive boost when he starts come 2022.
Bold Prediction #8: 23 wide receivers will be drafted in total
You've heard it from Mel Kiper Jr. that there could be 25 receivers drafted within the first few rounds. Yes this class is deep at receiver, but does every team see themselves selecting a wide receiver or two throughout the draft? I don't see it.
Bold Prediction #9: At least 41 trades will be made
Last year the record was set at 40 trades as it proved to be an exciting draft that was fun to watch and do follow-up work on. What better way to top it than teams trading so much that you struggle to keep up while watching at home.
Bold Prediction #10: Majority of people watching the draft will be drunk by pick No. 15
You're quarantined, you can't go anywhere, you are on Zoom, Skype, House Party or Google Hangouts watching the draft and bullshitting with the crew. What else can you do? Drink, drink again, and then make another drink! (go ahead and play along with our 2020 NFL Draft Drinking game)
Ryan Miner is a featured blogger for the Loaded Box Podcast. Check out his article archive and find more from the Loaded Box on Twitter & Facebook