Hopefully you've already checked out my thoughts on where you should be drafting this year's rookie quarterbacks and running backs, but if you haven't done so, be sure to check them out here.
But for a reminder, I'm going through each of the fantasy relevant positions and letting you know my thoughts on these players and where you should target them in a variety of different fantasy football leagues.
Do you stick to standard re-draft leagues? Do you and your buddies have a long-standing dynasty league? Have you experimented and fallen in love with auction-style fantasy leagues?
If you said yes to any of the questions above, take a look below as I give my thoughts on this year's rookie wide receivers and tight ends!
Enter code LOADED when you register to earn $5 towards an auction item!
Wide Receivers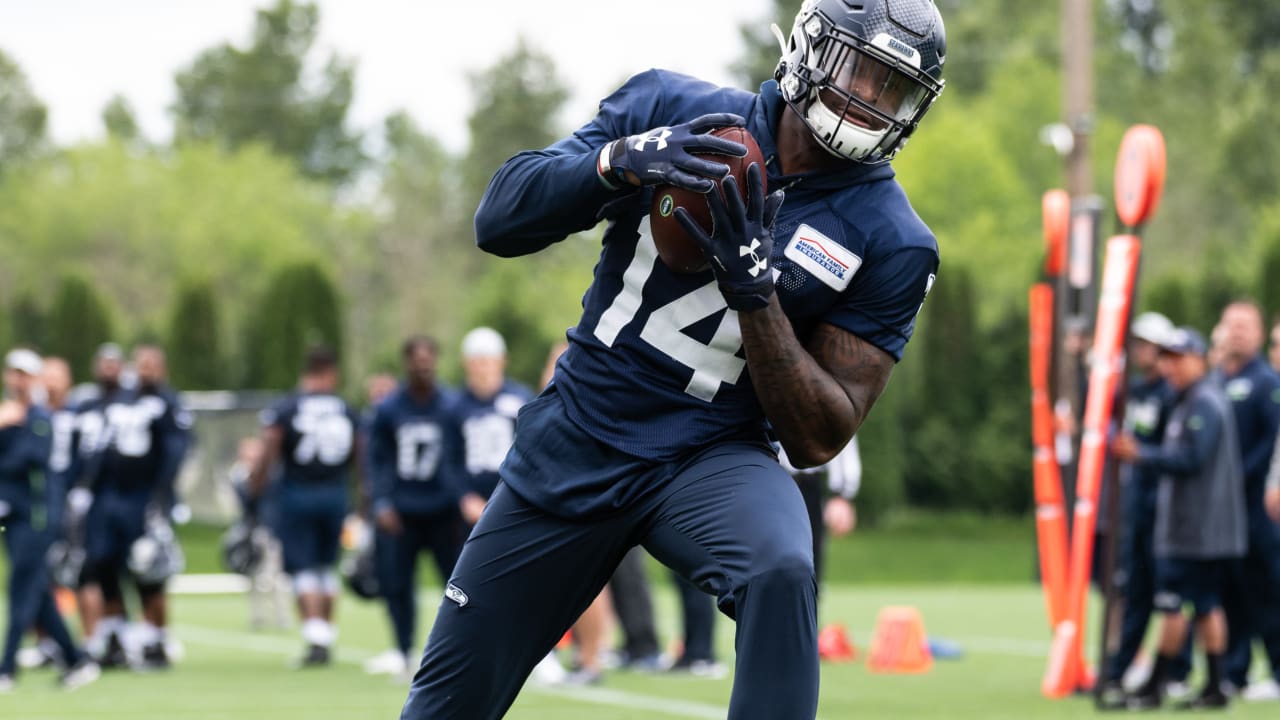 With the skillset of Metcalf, there was probably only a few places in the NFL he could of landed where he can step in and instantly become a factor in fantasy – Seattle was one of them.
First day of rookie camp, Metcalf was looking like a man among rookies. He's not just a straight-line runner, but rather he will fit in just fine for the recently retired Doug Baldwin and should take on a prominent role across from Tyler Lockett.
Russell Wilson once again has a redzone target he can rely on. I can see 600-800 receiving yards and 6-8 touchdowns this season. He is worth a first-round pick in dynasty, a late-round pick in re-draft and $1 in auction leagues.
For the first time since taking over as the Patriots' head coach, Bill Belichick drafted a wide receiver in the first round of the NFL Draft.
With the loss of Rob Gronkowski to retirement, Josh Gordon to suspension and Chris Hogan and Cordarrelle Patterson signing with new teams, it was time to continue the new-look Patriots by taking Harry with the 32nd overall pick.
His big, physical presence (6'2″, 225 lbs) should line up opposite the likes of Phillip Dorsett on the outside while Julian Edelman mans the slot, making him the No. 3 option in this offense.
It's hard to project what Harry will accomplish his rookie season in New England. He could be a 500-yard receiver with 3-4 touchdowns, or a 1,000- yard guy with potential double-digit touchdown upside. I see him somewhere in the middle.
Harry is worth a first-round pick in dynasty, a late-round pick in re-draft and $2 in auction.
Going with the 51st overall pick in the second round, the Tennessee Titans got a steal in Brown who I was projecting as a first-round selection.
Overall, I think he is a more polished receiver than fellow college teammate D.K. Metcalf, I just don't like that he landed with the Titans. Look how former first rounder Corey Davis has turned out. If this is Marcus Mariota's last season with Tennessee, I can see myself being more interested in Brown next year depending what rookie/free-agent quarterback the Titans obtain.
My expectations, like I said, are low for Brown this season. He's worth a second-round pick in dynasty, a late-round pick in the deepest of re-draft leagues and a max bid $1 in auction.
Butler was the second of three wide receivers drafted in the 2019 NFL Draft after being the first player selected on day three.
Many were surprised (including myself) to see Andy Isabella go in the second round (he was the pick that the Miami Dolphins traded Josh Rosen for), and even though Isabella was the first wide receiver the Cardinals took, I see Butler being the better option.
His catch radius is insane and he knows how to go up and get the ball. He may not be a polished receiver from day one, but as the season goes on and as we head into next season, Butler could be the steal of the draft based on being a fourth-round pick.
I'm not a huge fan of Kyler Murray, so it's hard to get behind Butler at the moment, but a bad quarterback can still make a good wide receiver. Just like Brown, Butler is a first-round pick in dynasty, a late-round pick in re-draft and $1 max bid in auction.
Coming into this draft as the most fearless wide receiver, Samuel was the first WR selected in the draft's second round.
This kid can do it all, with or without the ball. His biggest weakness is likely his ability as a deep-route runner, but that can be polished with some coaching.
I'm sure many of you have heard that Samuel could be the WR1 for San Francisco this year. Rest assured, I can guarantee he will not be the No. 1. He will be the No. 3 at best to start with Marquise Goodwin and Dante Pettis locked into No.'s 1 and 2.
Let's not forget about George Kittle either. He's the true WR1 for this team and it's not even close.
I see Samuel getting about 500 receiving yards and four touchdowns. I can see him being a better fantasy pick in leagues where kick returns are counted because he's so explosive and fast and should excel early in this role.
Deebo is worth a late first-round pick in dynasty, a late-round pick in re-draft and $1 in auction.
Brown is a great fit for the scheme and design of the Ravens' offense, he just carries a lot of risk based on his size.
He's a major deep threat and but the downside is that we've seen Lamar Jackson struggle a little bit throwing the deep ball. Expectations are low for me for Brown in this run-first offense.
Brown is worth a top-six pick in dynasty, a late-round pick in re-draft and $1 max in auction.
The Indianapolis Colts got a perfect fit at wide receiver in this year's draft for their offense.
There are pros and cons to Campbell here. The pro is that defenses will be trying to stop T.Y. Hilton, allowing Campbell and Devin Funchess to catch passes in one of the most pass-heavy offenses.
Now the con side of this is what I really think will happen. There wasn't a single Colts' wide receiver outside of Hilton (6 touchdowns) that caught more than three touchdowns last season.
Funchess, a big-bodied wideout, and Eric Ebron (who caught 13 touchdowns last season) will be redzone threats, likely meaning Campbell will get the scraps his rookie year making him not-so-relevant in fantasy.
I am keeping expectations low for Campbell for the 2019 season. I'm projecting at most 400 receiving yards and two touchdowns. Campbell is worth a first-round pick in dynasty and can be left on the waiver wire in re-draft and auction leagues.
Honorable Mentions:
– Mecole Hardman, Kansas City Chiefs (was the No. 2 behind Riley Ridley at Georgia. Compared to Tyreek Hill, he's a bust)
– Andy Isabella, Arizona Cardinals (sure he was drafted before Hakeem Butler, but he is definitely behind Butler in my mind)
– Miles Boykin, Baltimore Ravens (big bodied, redzone speed threat who could lead Ravens rookies in touchdowns)
– J.J. Arcega-Whiteside, Philadelphia Eagles (built like Alshon Jeffery but will be the WR4 at best for Philly; better outlook for 2020)
Tight Ends
I'm not going to bullshit you, but in re-draft and auction (outside of keeper leagues) do not and I mean do not draft a rookie tight end!
More likely than not, they fail to produce in their first year in fantasy. Sure Evan Engram was a fantasy producer his rookie year, but it wasn't that great considering he only caught 55% of his passes and was only worth the start when he caught touchdowns. Tight ends are up and down and take a few years to develop.
Fant was my No. 1 rookie tight end in dynasty and the Broncos were still able to move from pick 10 to 20 and get their guy. Now Fant was the No. 2 tight end for Iowa, but that offense runs a 2-TE attack and I see them as college football's TE-U.
The reason why I have Fant as my No. 1 rookie tight end is because of Joe Flacco. Flacco loves to use the tight end and Fant will line up all over the field.
He could eventually become a major threat and will be just as good once Drew Lock takes over at QB. To me, Fant is the second-coming of George Kittle, so while 2019 may be a low-end year for him, I project 2020 to be a breakout season, just like Kittle.
Fant is worth a first-round pick in dynasty, a late-round pick in re-draft and $1 max in auction.
Here we go again, Lions fans.
I was upset with the Lions taking him 8th overall when they have bigger needs than a tight end. The Detroit Lions have struggled with tight ends, most notably Eric Ebron, who was released and signed by the Indianapolis Colts where he went on to match his career total in touchdowns (13) in just one season. The Lions just don't use tight ends!!
I see it, I live it (I live in the Detroit area) Matthew Stafford just doesn't use them to his advantage like he should.
Ebron was a first-round pick (10th overall, 2014) as was Brandon Pettigrew (20th overall, 2009). Both had a good season or two, but where are they now? Not with the Lions!
OTA's have been nothing but praise for Hockenson as he's all over the field catching balls left and right. But right now all we can do is hope that it translates onto the field once the season starts.
Hockenson is worth a first-round in dynasty, a late-round pick in re-draft and $1 max in auction.
Going in the second round to the Minnesota Vikings No. 50 overall, the Vikings found Kyle Rudolph's replacement in the form of Irv Smith Jr.
Rumors were that the Vikings were trying to trade Rudolph after drafting Smith, but now there is another rumor about the Vikings trying to sign Rudolph to a contract extension.
Rudolph was never traded during the draft, and to this date, there is no extension (although, Rudolph confirms talks about a five-year extension).
Smith may have been drafted for his run-blocking ability, but his route running is just as good. He's a well-rounded tight end who will probably start behind Rudolph, but with Kevin Stefanski calling the plays, expect Smith to be on the field more often than not as Minnesota wants to run the ball more this year compared to last, making Smith an in-line blocking tight end or potentially in the backfield as a fullback or wingback.
Smith is worth a second-round pick in dynasty and can be left on the waiver wire in re-draft and auction.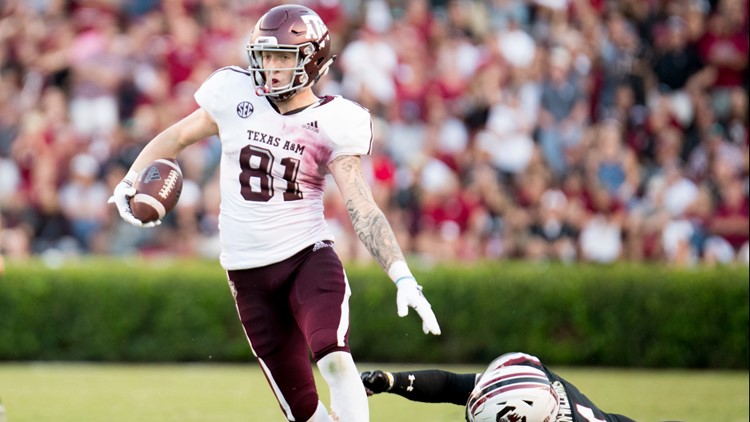 Honorable Mentions:
– Jace Sternberger, Green Bay Packers (not a phenomenal or a crisp route runner, but he will be catching passes from Aaron Rodgers and could be a nice, middle of the field threat)
– Foster Moreau, Oakland Raiders (with Jared Cook now in New Orleans, his only competition for the starting job is Darren Waller and Derek Carrier)
Did I miss any rookie? Let's hear your thoughts in the comments below or on Twitter
Be sure to check out the latest episode of the Loaded Box Podcast as the guys are joined by Andrew Erickson to play the fantasy football version of "Would You Rather" – RB edition!
Ryan Miner is a featured blogger for the Loaded Box Podcast. Check out his article archive and find more from the Loaded Box on Twitter & Facebook