It's that time of year my friends! The NFL Draft is over, free agency has settled and it's time to start your dynasty rookie drafts – or if you are eager like me – you are joining dynasty start-ups and can't wait to begin drafting!
Every year we get so excited with the new rookies coming into the league, just to have a couple of them come through in year one. We all love those shinny new toys in re-draft leagues, but for many if not most rookies, it takes time to adjust to the NFL level of competition.
From now until the end of August you'll hear the hype on players, how they are "in the best shapes of their lives", how they could start as early as Week 1… you get the point.
Depth charts will change between now and the start of the season, injuries are going to happen, and a rookie could come out of nowhere Week 1 that you drafted with your last pick or you snagged off the waiver wire (I'm talking about you, Phillip Lindsay).
There are a couple factors to look at when you draft a rookie. Two of the biggest factors are talent and opportunity. Let's take a look at the rookie QB's & RB's that have the talent and may just be given the opportunity this upcoming season, and where you should draft them in dynasty, re-draft and a $200 auction leagues.
Enter code LOADED when you register to earn $5 towards an auction item!
Quarterbacks
As we all now know, and knew for a while leading up to the draft, Murray was the No. 1 overall pick for the Arizona Cardinals. The Cardinals traded away last year's rookie Josh Rosen to the Miami Dolphins for a second-round pick, so the team is all in on their new rookie.
He will be surrounded by David Johnson, Larry Fitzgerald, Christian Kirk and a few other rookie receivers, but the Cardinals had one of the worst offenses in 2018 and they likely didn't do enough this offseason to make a significant improvement.
Yes they signed veterans Marcus Gilbert and J.R. Sweezy to help out with that putrid offensive line, but I don't think it will be enough to improve from their 3-13 record last year.
Murray is going to have more down than up games/moments his rookie season. Look at what Sam Bradford and Rosen did last year. If you draft him, don't set your expectations high. He's a late 1st/early 2nd-round pick in dynasty rookie drafts, a late-round stash in re-draft and a $1 bid in auction.
The Eli Manning successor. What was Dave Gettleman thinking taking Jones at No. 6 when there were an abundance of better players still on the board? Plus, despite what Gettleman says, I'm pretty sure he could have waited and taken Jones at No. 17, but what do I or New York Giants fans know?
Let's look at it from another angle, the angle where we give credit to Gettleman for selecting Jones.
Manning is entering the final year of his contract. He's a $23.2M cap hit along with $11.2M in dead cap if he was cut. That's a lot to swallow, especially after trading Odell Beckham Jr. and his dead cap space.
Jones will sit behind Manning this year, unless their record is so bad that they opt to see what the rookie has; but don't be surprised if Jones ends up being the best QB from this draft class and becomes a QB1 by 2021.
He's a late round-two pick in dynasty rookie drafts and should remain on the waiver wire in re-draft and auction leagues.
Yes, I used the college photos of Murray and Jones, but the number 7 means a lot to the Washington Redskins as Joe Theismann gave his blessing to Haskins to wear the number.
It also means a lot to Haskins to wear that number and it seems like just a matter of time before he unseats Case Keenum as the team's starting quarterback.
Haskins has the skill and ability to be the top rookie QB this year, but who will he be throwing to? It could be a tough year for the rookie, but I am excited to see what he can do if given a chance.
He's worth a late first/early second in rookie-only drafts and can be left on the waiver wire in both re-draft and auction leagues.
Funny how as you looked at all the mock drafts prior to the NFL Draft and saw the Denver Broncos taking Lock at No. 10 in the first round and they wind up taking him in the second round at pick 42.
Joe Flacco has already said that he's not interested in mentoring Lock and just wants to focus on winning the QB competition. I personally see Flacco starting the season, but Lock finishing it.
Flacco carries no dead cap weight with the Broncos as the Ravens ate $16M in dead cap space for the 2019 season by trading him. The Broncos really have no repercussion if they bench him or release him after the season.
John Elway has basically been living off of the Peyton Manning era with the Broncos as the quarterbacks he's brought in since Manning have all been failures. This will be his final attempt to get the Broncos back on track with what I see as the franchise quarterback, giving Elway the chance to once again leave on top.
Lock is worth a third-round selection in dynasty and should be left on the waiver wire in re-draft and auction leagues.
Honorable Mention:
– Will Grier, Carolina Panthers (how bad is Cam Newton's shoulder???)
Running Backs
Jacobs was the first running back drafted and the one I see with really no competition for touches in the backfield – he should easily put up RB2 numbers.
To get an idea for how many touches Jacobs may be in store for, Marshawn Lynch and Doug Martin combined for 306 attempts/targets as the Raiders' primary RB's last season.
Jacobs has low mileage on him as he recorded just 251 total attempts during his three years at Alabama with 120 coming last season. He can also get the job done as a pass catcher, so we'll quickly see if he can do it all and become a three-down back in the NFL.
Jacobs is easily worth a first-round selection in dynasty leagues, a fifth-round pick in re-draft and worth $40 in auction leagues.
If you're a college football fan, you have to be a fan of Montgomery. He was a hell of a running back at Iowa State that had to make his own plays behind an offensive line that struggled to run block.
He was amazing finishing with 279 total touches, around 1,500 total yards and 13 touchdowns. Matt Nagy loves his running backs and once the LA Rams traded up and took Darrell Henderson, the Bears wasted no time trading up to pick 73 to take Montgomery.
Pay attention to this. The bears traded up with the Patriots to get Pick 73 (3rd) and pick 205 (6th) and gave up pick 87 (3rd), 162 (5th) and a 2020 4th-rounder to get Montgomery. That's a hefty price to pay for a running back.
He has been compared to Kareem Hunt, who was also drafted by – you guessed it – Matt Nagy.
Montgomery reminds me more of Alvin Kamara. Not the play style, but the capital that was put into the draft. I like Montgomery coming in as a RB3 to start. He is worth a first rounder in dynasty, a sixth-round pick in re-draft and $25 in auction.
Coming into a crowded backfield in Philly with Jordan Howard, Josh Adams, Corey Clement and Wendell Smallwood, it's going to be hard for Sanders to become fantasy relevant, right? I think not.
The difference between Sanders and everyone else is that he's the most complete RB in this backfield. He may not start right away, but will see touches in this RB rotation; and with the quality offensive line of the Eagles in front of him, Sanders' potential is very high.
Draft him with confidence and be sure you don't overreact by dropping him because he's only getting a handful of carries for the first half of the season. I can see him taking over this backfield by Week 10 and never looking back.
He is worth a first-round pick in dynasty, a sixth-round pick in re-draft and $25 in auction.
I don't know about you guys, but it seems like whoever is in the Steelers' backfield will become fantasy relevant. James Conner started last season with a bang, but just wore down as the season went on.
Snell isn't known for his speed, but is known for his patience, quickness and power. He could be the goal-line banger for the Steelers in their new Brown/Bell-less offense.
Snell is worth a second-round pick in dynasty, a late-round pick in re-draft and $1 in auction.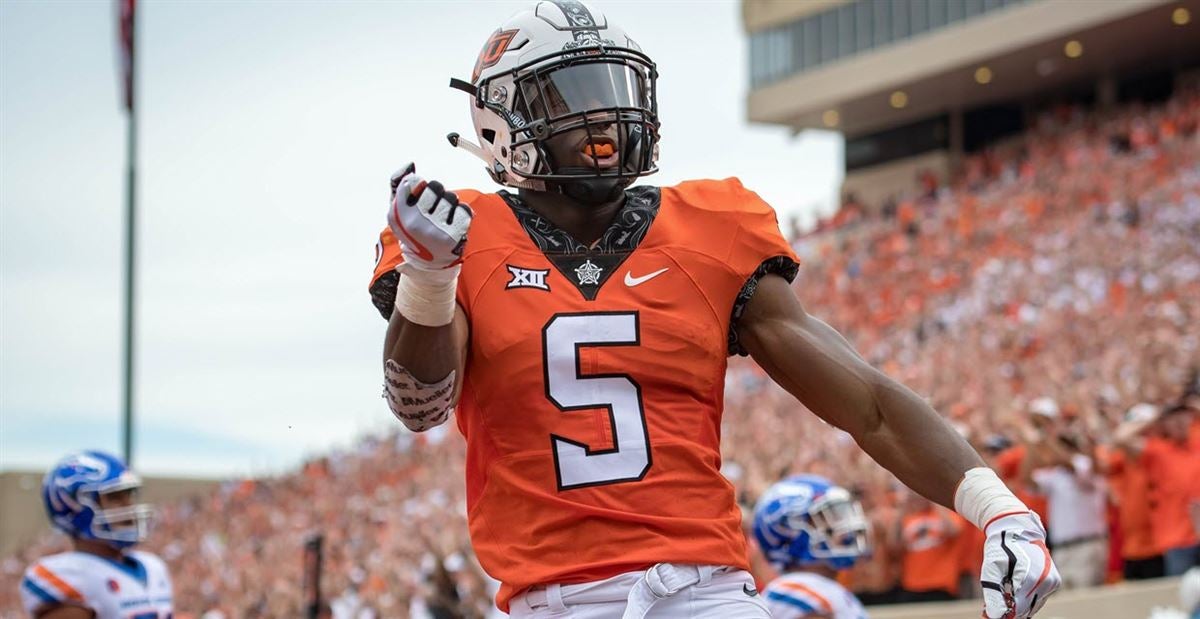 Hill was taken in the fourth round, pick 113 overall. He should be the lightning to Mark Ingram's thunder while also being utilized as a third-down pass catching back.
He is worth a second-round pick in dynasty, a late-round pick in re-draft and $1 in auction.
Honorable Mentions:
– Devin Singletary, Buffalo Bills (LeSean McCoy clone who could be the starter by 2020)
– Damien Harris, New England Patriots (could split work with Sony Michel while also getting some play as the team's goal-line back)
– Darrell Henderson, Los Angeles Rams (overrated and over-drafted as the "perfect fit" for the Rams – Todd Gurley will be fine!!!)
Did I miss any rookie? Let's hear your thoughts in the comments below or on Twitter
Be sure to check out the latest episode of the Loaded Box Podcast as the guys are joined by Andrew Erickson to play the fantasy football version of "Would You Rather" – RB edition!
Ryan Miner is a featured blogger for the Loaded Box Podcast. Check out his article archive and find more from the Loaded Box on Twitter & Facebook