Outside of New England, the AFC East is widely considered a disastrous division.
This assumption is a bit unfair since in both 2016 and 2017 a second team from the division outside of New England also made the NFL Playoffs (Dolphins '16, Bills '17); but the overall inconsistency of the Dolphins, Jets and Bills definitely warrants at least a portion of the hate it receives.
After we just saw another Super Bowl for Tom Brady and Bill Belichick the Patriots would seem to be the most-set team in the division heading into the 2019 offseason, but at some point age will catch up to Brady and the team is going to need to rebuild/reload (whichever term you prefer to use).
With that being said, let's take a look at each team's biggest need heading into the offseason.
New England Patriots
11-5, 1st place AFC East
Super Bowl Champion
First pick in 2019 NFL Draft: Round 1, Pick 32
Biggest Need: Edge Rusher
This was tough decision between edge rusher and wide receiver, but with Brady's ability to turn average receivers into household names, the need of an additional pass rusher gets the nod.
Making the need of a pass rusher even more important this offseason is the fact that Trey Flowers is slated for free agency and may command a nice contract in the open market.
The Patriots finished tied for second to last in the NFL in total sacks last year, so assistance in this area is warranted with or without Flowers on the roster.
Top Free Agents: DeMarcus Lawrence, Jadeveon Clowney, Frank Clark, Dee Ford, Preston Smith
Top NFL Draft Prospects: Nick Bosa (Ohio St.), Clelin Ferrell (Clemson), Montez Sweat (Mississippi St.), Jachai Polite (Florida), Brian Burns (Florida State)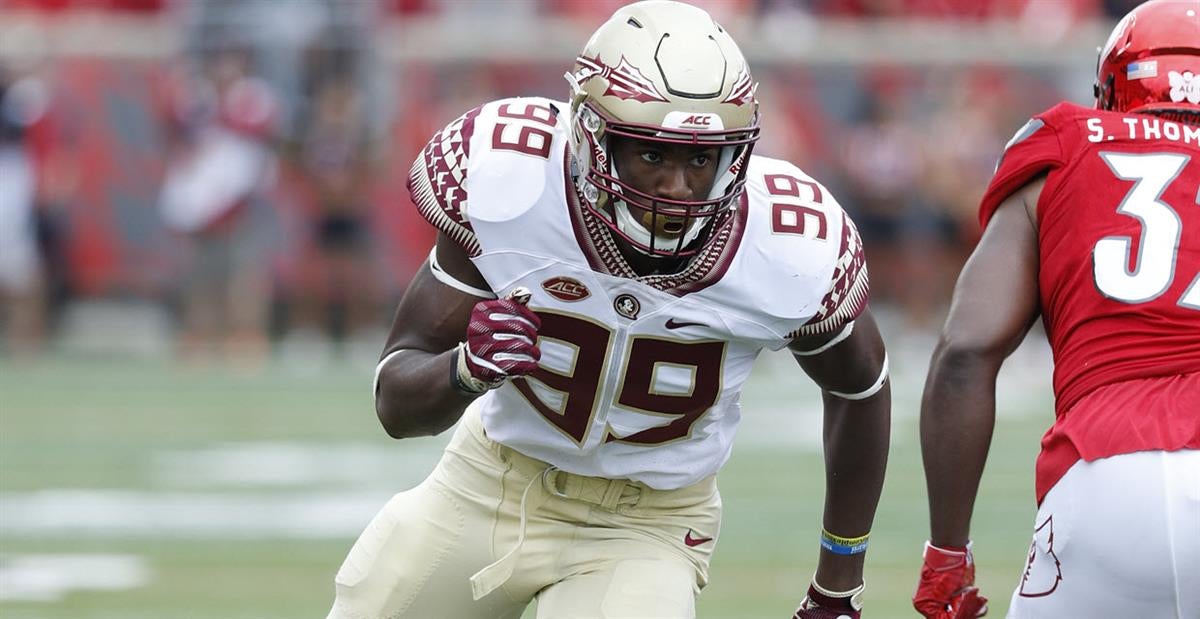 Miami Dolphins
7-9, 2nd place AFC East
First pick in 2019 NFL Draft: Round 1, Pick 13
Biggest Need: Quarterback
I think everyone can agree that there are a lot of options in regards to biggest need when discussing the Miami Dolphins. However, with the likely release of Ryan Tannehill this offseason, the Dolphins are going to need to add a quarterback within the next few months – even if it's not the long-term answer at the position.
The juicy name surrounding the Dolphins and the quarterback position is Tua Tagovailoa. The bad news for the Dolphins is that he has at least one more year at Alabama before he's even eligible for the NFL.
Miami can tank for Tua all it wants, but at the end of the day they'll need a signal caller to lead this charge in 2019.
Top Free Agents: Nick Foles, Teddy Bridgewater, Ryan Fitzpatrick, Tyrod Taylor
Top NFL Draft Prospects: Dwayne Haskins (Ohio St.), Kyler Murray (Oklahoma), Drew Lock (Missouri), Daniel Jones (Duke), Will Grier (West Virginia)
Buffalo Bills
6-10, 3rd place AFC East
First pick in 2019 NFL Draft: Round 1, Pick 9
Biggest Need: Offensive Line
After selecting Josh Allen in the first round last year, it's time to start putting the focus on protecting him in 2019.
The Bills allowed 41 sacks last year and that was with Allen proving to be elusive in the pocket, likely avoiding quite a few additional sacks.
Last offseason the Bills lost three key offensive lineman, and even though they've had some young talent step into bigger roles, giving Allen time in the pocket to make plays downfield with his big arm is going to be crucial to his development as a pocket passer.
Top Free Agents: Trent Brown, Donovan Smith, Ju'Wuan James, Mitch Morse, Matt Paradis
Top NFL Draft Prospects: Jonah Williams (Alabama), Jawaan Taylor (Florida), Cody Ford (Oklahoma), Greg Little (Mississippi)
New York Jets
4-12, 4th place AFC East
First pick in 2019 NFL Draft: Round 1, Pick 3
Biggest Need: Wide Receiver
Similar to how the Bills need to protect Allen, the Jets need to surround their young quarterback with skill players to help him reach his full potential.
Sam Darnold flashed throughout his rookie season and gave both the front office and fans reasons to be hopeful for the future, but he's going to need more help than the likes of Robby Anderson, Quincy Enunwa and Jermaine Kearse if the Jets have intentions of surrounding him with the talent needed to compete at a serious level.
The Jets are another team with plenty of holes to fill so they'd be wise to go best player available at No. 3 in the 2019 NFL Draft; but whether it's via free agency or April's draft, the Jets will be in the market for an upgrade at the wide receiver position this offseason.
Top Free Agents: Golden Tate, Devin Funchess, John Brown, Jamison Crowder, Tyrell Williams
Top NFL Draft Prospects: D.K. Metcalf (Mississippi), A.J. Brown (Mississippi), Marquise Brown (Oklahoma), Kelvin Harmon (NC State), N'Keal Harry (Arizona St.)
Be sure to check out the latest episode of the Loaded Box Podcast as Mitchell Renz of Chat Sports joins to discuss headlines and questions heading into the 2019 NFL season!
Ben Morgan is a co-host and blogger for the Loaded Box Podcast. Check out his article archive and find more from the Loaded Box on Twitter & Facebook