Last week I transitioned from doing the weekly waiver wire to something that the majority of players are doing if they did not get into the playoffs and/or just love playing daily fantasy sports like myself.
If you missed last week, I hit on Dak Prescott, Jaylen Samuels and Robert Foster. Sure I missed on the others, but in all reality, that's just how DFS works, you win some, you lose most (especially when it comes to a complete lineup of bargain plays, so here's your weekly reminder to only pick a couple bargains that work well in your lineup!).
Week 14's perfect lineup looked like this:
QB: Dak Prescott, $5,600
RB: Ezekiel Elliott, $8,600
RB: Damien Williams, $3,000
WR: JuJu Smith-Schuster, $8,200
WR: Amari Cooper, $6,600
WR: Kenny Stills, $4,100
TE: Rob Gronkowski, $4,800
FLEX: George Kittle, $5,500
DST: Detroit Lions, $2,900
For comparison sake, consider how unrealistic creating this lineup is. First, how unlikely is it that you'd use the tri-stack of Dak, Zeke and Amari? Pairing up Gronk with Kittle is just crazy, and who in their right mind would use "bargains" like Damien Williams when he has done absolutely nothing all season?
With last week behind us, let's get you set for this week – check out my bargain plays that can help you build that perfect lineup!
Dak Prescott, Quarterback, Dallas Cowboys ($5,500)
I'm on the Dak wagon again! Last week he was $5,600 and put up 30.4 points. He drops $100 and gets to take on the Colts in Indianapolis? Sign me up! This game is going to be a shootout as Andrew Luck has been throwing touchdown passes like crazy this season. Prescott is going to have to keep up meaning he will have to throw a lot and should benefit well.
Joe Mixon, Running Back, Cincinnati Bengals ($6,100)
Last week we finally got to see the true talents of Mixon as he got 26 carries for 111 yards and a touchdown to go along with five receptions for another 27 yards. It was nice to see him get the workload that we've been hoping for all season, and the volume translated to points for Mixon owners as he put up a solid 27.8 points. Once again, DraftKings lowered the price this week on Mixon from $6,400 to $6,100. He gets Oakland at home and the Raiders' defense have given up the most rushing yards this season (1,595) in the NFL. It's a lost season for the Bengals with A.J. Green on IR, but if Marvin Lewis wants to keep his job (which I don't even know how he is still a head coach) he will be getting the ball in Mixon's hands early and often.
Kenneth Dixon, Running Back, Baltimore Ravens ($3,500)
This could by possibly be the easiest "free-square" to use on a running back. Coach John Harbaugh said that he expects Dixon's role to grow. Sure Gus Edwards has been doing well in the starting role, but he only has one touchdown on the season. Dixon adds the best mix of skills when it comes to running and catching. Sure it's a three-headed monster with Ty Montgomery in the mix, but with what Dixon did last week, I wouldn't be surprised to see him be the top back this week against the Tampa Bay Buccaneers.
Get signed up for our latest giveaway – a signed Davante Adams mini helmet – sponsored by Pristine Auction!
Josh Gordon, Wide Receiver, New England Patriots ($6,400)
I am happy to see Gordon back on the field this year and not getting in trouble. He's been having a good season, but come on people, it's time to move on from five years ago and catch up to reality. Gordon has what should be a bonanza this week at the Pittsburgh Steelers. He's been up and down, but in all reality, the Patriots in general have been up and down. Gordon's targets have been inconsistent this season as well. However, he did see eight targets last week and I can see him matching that total this week. I'm actually predicting double-digit targets for him as the Steelers will be looking to lock down Tom Brady's safety blanket, Rob Gronkowski. Gordon could make for a good WR2 in your lineup.
Jordy Nelson, Wide Receiver, Oakland Raiders ($4,200)
Two games in a row, Jordy has done better, since…..well…. Week 5. The momentum of this team over the last two weeks has been fun to watch, keeping games competitive and causing the GM to get fired. A lot of people, myself included, with be getting fellow teammate Jared Cook in lineups, but will at least have one with Nelson in it. Targeted 11 times Week 13 and seven times in Week 14, it looks like the connection between Derek Carr and Nelson is really starting to mesh. Jordy should be able to keep it going as the Raiders are traveling to Cincinnati to take on that bottom-10 pass defense with a red-hot Carr who has passed for 607 yards and five touchdowns over the last two games.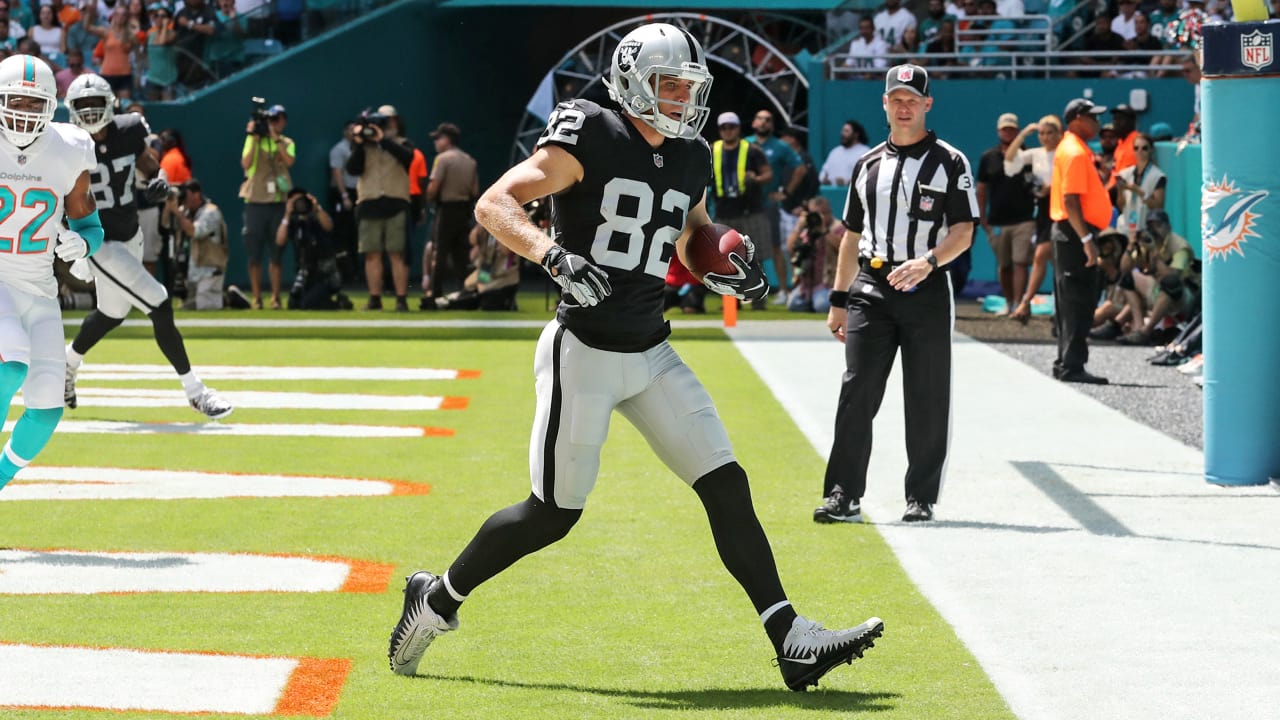 Michael Gallup, Wide Receiver, Dallas Cowboys ($3,600)
I'll sit here and watch as everyone else will be chasing Amari Cooper and his points. I'm still willing to use Cooper in a lineup, but it's Gallup I want for a cash lineup as his ownership should be very low. He hasn't scored a touchdown since Week 7 and that was when he was the No. 1 receiver prior to the trade for Cooper. His targets have been going up every week since Week 10 as he saw nine targets last week. He was only able to turn it into four catches for 24 yards, but if he can play like he did against New Orleans a couple of weeks ago where he put up a 5/76 stat line, I like his odds of being on the receiving end of a touchdown this week.
Vernon Davis, Tight End, Washington Redskins ($3,200)
I'm pretty sure Josh Johnson didn't have to play Madden to figure out who Vernon Davis is. With Jordan Reed being listed as doubtful, it should be Davis to serve as the safety blanket to the 32-year-old career third-string quarterback. Yes, that's right, he's a life-long third stringer who was at home on his couch before he got the call to be the backup to then starter, Mark Sanchez. Jacksonville is in the middle of the pack against tight ends, but Davis is a tight end that can block well and can catch and run, and that's exactly what he is going to have to do against this Jaguars' defense.
Patriots DST ($2,200)
We know how the Patriots like to play defense, and my money is on them trying to limit the passing game by double teaming both Antonio Brown and JuJu Smith-Schuster. With no Le'Veon Bell to worry about in the backfield, this potential shootout should also cause Big Ben to turn the ball over. The yards might get racked up against them, but I'm sure a couple turnovers and sacks are in line for the Patriots' defense
Be sure to check out this week's episodes of the Loaded Box Podcast as the guys talk DFS stacks and bargains before going game-by-game with their straight up and against the spread picks for Week 15.
Ryan Miner is a featured blogger for the Loaded Box Podcast. Check out his article archive and find more from the Loaded Box on Twitter & Facebook