I stopped making promises about my picks weeks ago, and thank God because I can't seem to get over the imaginary hump this year despite how confident I feel with these games.
However, this week I'm doing something I've hardly done at all this season. I'm throwing out a 5-unit play, and in the event I hit that game and my pair of 2-unit plays, I'll be dead even for the year with my sights set on turning a profit in Week 15.
But let's not get too ahead of ourselves here, let's take it one week at a time, starting with these educated guesses…
Week 13 Results: 1-2; -2 units
Year-to-Date Results: 17-21-1; -9 units
Los Angeles Rams -3 @ Chicago Bears
The Bears have a solid defense – I think we can all agree on that – but it hasn't been as "shutdown" recently as you may believe.
Chicago is allowing 22 points per game over its last four and that comes against the Giants, Vikings and Lions (twice); so not teams that you necessarily consider to have great offenses.
Now they face the Rams. A team averaging over 35 points per game and have scored under 30 just twice all season. Fun fact – they still won those two games they scored less than 30, proving that they can get the job done even when they're not in a back-and-forth offensive shootout.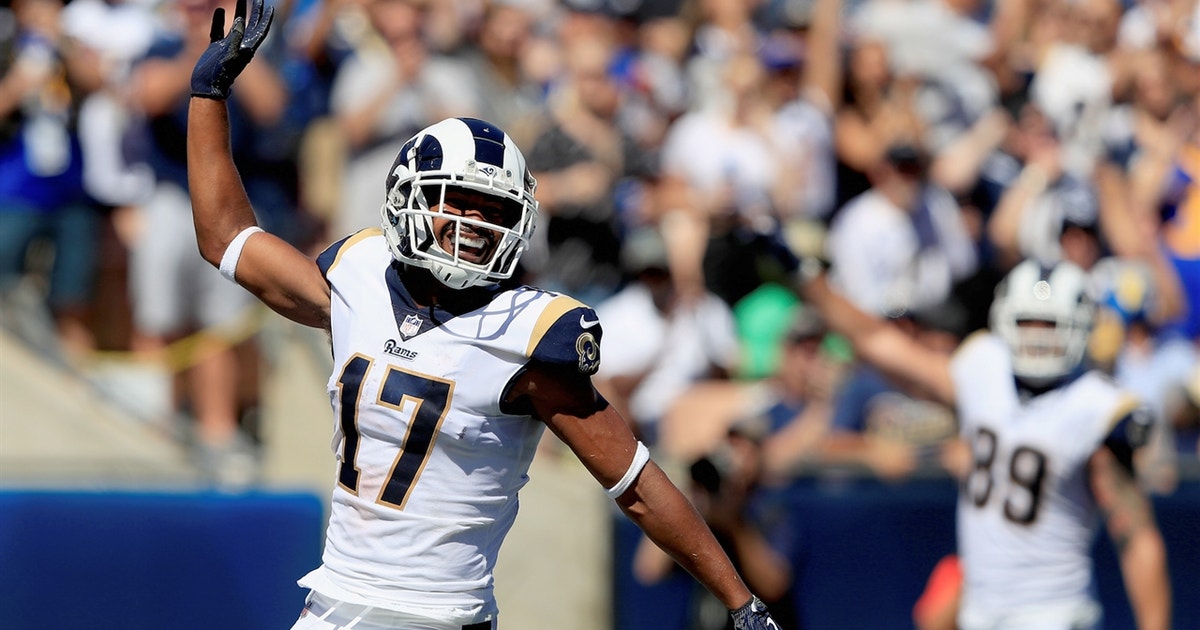 Chicago has shown its not the same team without quarterback Mitchell Trubisky, but he may be back for this week's game so be sure to keep an eye on that. But I think this game is going to come down to whether or not the Bears' defense can contain this high-powered Rams' offense over the course of four quarters.
At the end of the day, I believe the offense prevails in this one as it's hard to completely shut down a team like the Rams that can beat you both on the ground with Todd Gurley and through the air with Jared Goff and all of his weapons on the outside.
I'm taking the road favorite here for 2 units.
Get signed up for our latest giveaway – a signed Davante Adams mini helmet – sponsored by Pristine Auction!
Washington Redskins +3.5 vs. New York Giants
The good: After a five-game losing streak the Giants have now won three of their last four both straight up and against the spread.
The bad: Those three Giants' wins came against the 49ers, Buccaneers and the Bears – without Trubisky – so we're not talking about the most quality of wins in this case.
I'm not breaking any news by saying that I like the Giants' offense much better than I like Washington's. But I'm going to take the Racial Slurs' defense over New York's all day, and that's a big reason why I like the home dog in this matchup with the hook.
Yes the Redskins' defense has been exposed a bit over the last few weeks, but in their defense, they've played some pretty solid offensive teams during this stretch. And if you remember back to late October, the Redskins went into New York and beat the Giants, 20-13.
Now a lot has changed for Washington since the first matchup between these two. Alex Smith's career is now in jeopardy, Colt McCoy followed suit by breaking his leg, and now Butt Fumble Extraordinaire Mark Sanchez is the team's signal caller. But it's not like Sanchez is a young player stepping in for the first time. He's been around the block a time or two and won't see anything from this Giants' defense that he hasn't seen before.
Keep in mind that Washington is just a game behind Dallas for first place in the NFC East, and I know I said a few weeks ago that the Redskins were about to begin their gradual decline this season – which they have – but I can't help but like the home team in this divisional game when they're getting points.
Sign me up for the Redskins for 2 units.
New England Patriots -7 @ Miami Dolphins
It's finally happening – my 2018 game of the year. This line opened with the Patriots being favored by nine, then the news of Dolphins cornerback Xavien Howard likely missing the game came out and the line moved to seven. The movement of this line makes no sense, but I'm here to take the extra two points if you're gonna give it to me.
The one struggle the Patriots have had with the Dolphins over the last 15 years has been trips to play the game in Miami. Even though this is a home game for the Dolphins, I'm not letting that get in the way of this being my most confident game of the season.
With Howard likely out, I can't begin to tell you how Miami plans on slowing New England down. This defense is going to have to deal with a Hall of Fame quarterback throwing to Josh Gordon, Julian Edelman and Rob Gronkowski – and as of last week – the Patriots now have their top-three running backs available for the most important portion of the season.
I'm going to get a little nerdy on you with this one since I watch every play of each Dolphins' game as if I'm going to be quizzed on it later.
Howard was doing a very good job taking away the receiver on his side of the field. While he was doing that, the Dolphins failed to find a second boundary corner, which led to rookie defensive back Minkah Fitzpatrick becoming that second cornerback on the outside. Keep in mind that the thought process behind drafting Fitzpatrick at No. 11 overall last offseason was for him to be able to play either safety or nickel corner to take away players like Gronkowski. That plan is now out the window for this game.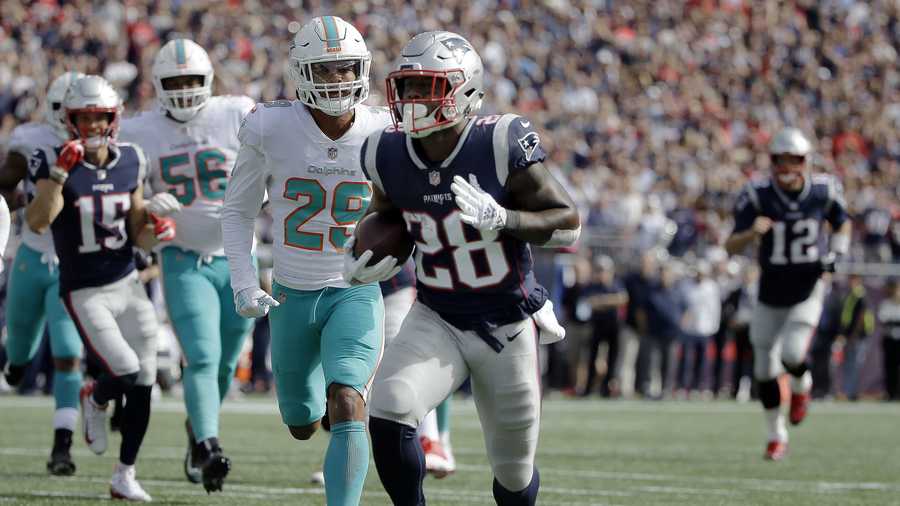 Fitzpatrick now likely stepping into CB1 duties means either Torry McTyer or Cornell Armstrong will have to man the other boundary while Bobby McCain stays in the slot. I think I can speak for all Dolphins' fans when I say that I'm McTired of Torry McTyer. He's been roasted several times while seeing action this season, and if you don't think Tom Brady is going to exploit this glaring weakness, you're beyond saving.
Which leads me to my thoughts on this group of linebackers. While rookie Jerome Baker has been a pleasant surprise, both Kiko Alonso and Raekwon McMillan have been a liability in pass coverage – and these are the players who are going to be asked to assist the secondary in covering Gronk, while also trying to contain Sony Michel, James White and Rex Burkhead, who have all proven they can get the job done as pass catchers. It's safe to say that I don't see this ending well for Miami.
This current Dolphins' squad is depleted at wide receiver, they don't effectively utilize Kenyan Drake for reasons beyond my comprehension, I don't trust Ryan Tannehill to be able to put the team on his back, and I think this secondary will be in scramble mode without Howard.
So there it is, my 5-unit, game of the season. Bet whatever you feel comfortable with on this one. Better yet, bet the amount you plan to spend on all of your Christmas presents, and when you win it'll feel like you completely avoided the expensive holiday season!
Be sure to check out the latest episode of the Loaded Box Podcast for more gambling advice and our picks for each game this week in the NFL!
Ben Morgan is a co-host and blogger for the Loaded Box Podcast. Check out his article archive and find more from the Loaded Box on Twitter & Facebook