Written by Mikey Ostrowski
I'm guessing that some of you clicked on this article thinking "man, this HAS to be clickbait", but I promise this is a well-thought-out conclusion. Ja'Marr Chase is a total stud and can definitely be a star in the NFL, but I think it may be a little ambitious to skip over Najee Harris or even Travis Etienne in favor of Chase.
Do I think he's worthy of a top-three pick in 1QB leagues? Absolutely, but 1.01 is far too rich for my blood, and here's why…
Historical Data
For the sake of this argument, I'll be examining the top selection at both running back and wide receiver since the 2014 season.
2014:
Top Running Back – Bishop Sankey
Top Wide Receiver – Sammy Watkins
Consensus 1.01 – Sammy Watkins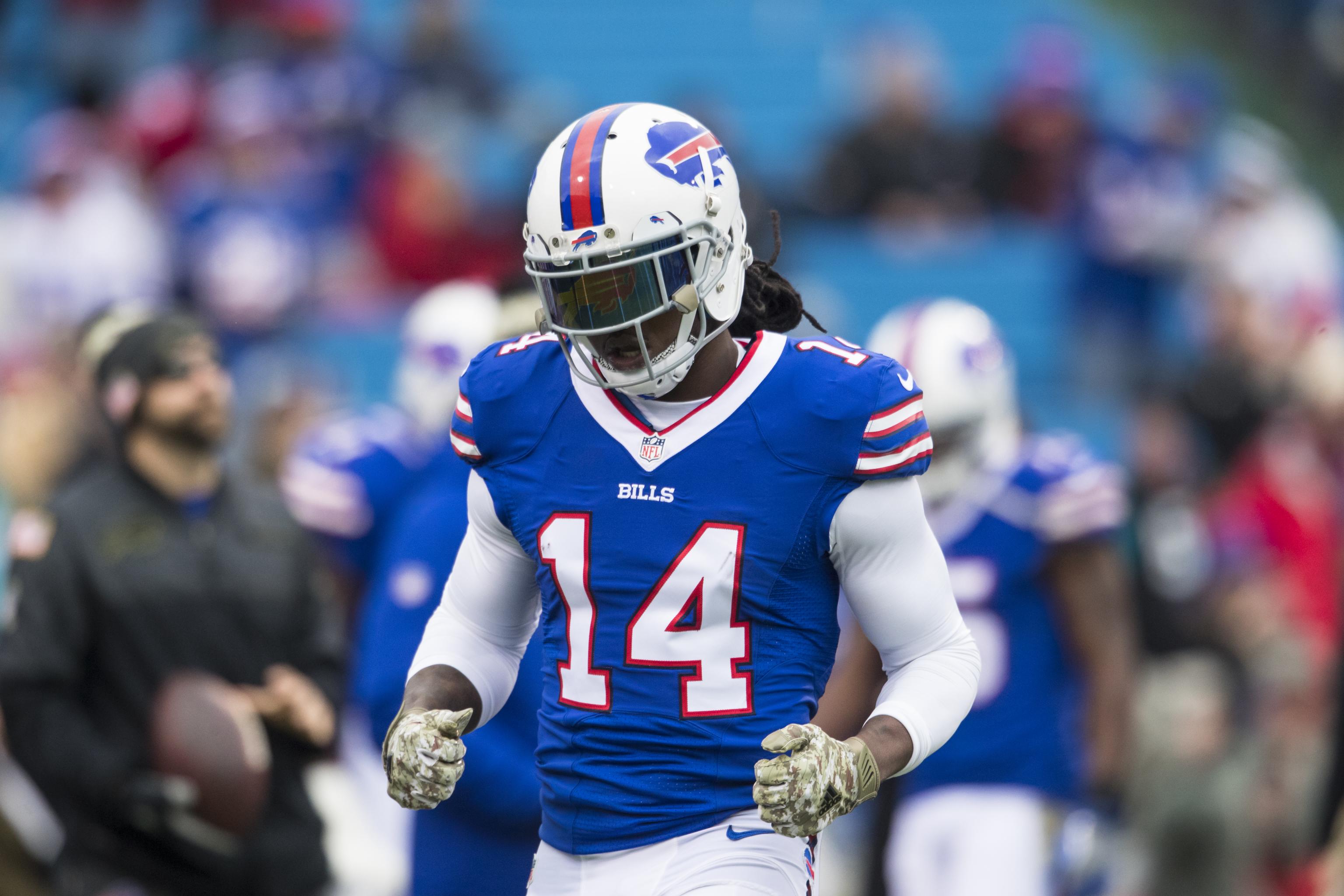 2014 was obviously a draft for the ages… as the top prospect at each position was a major dud. With the exception of Watkins' first two seasons, he's done nothing in the NFL despite being drafted fourth overall in real life and 1.01 in most rookie drafts. Sankey, on the other hand, was a massive flop and only played two seasons in the NFL. We'll chalk 2014 up as a bust for both the top running back and top wide receiver.
2015:
Top Running Back – Todd Gurley
Top Wide Receiver – Amari Cooper
Consensus 1.01 – Todd Gurley
In today's world, you'd rather have Cooper, but there's no disputing the elite production that we had from Gurley over the first four years of his career. Having him on your team was basically like having a ticket to your fantasy playoffs from week one of the season. Gurley's elite days came to an abrupt end, but I think we can agree that for the production we got out of him, he was right to be the clear-cut 1.01 of 2015. We'll count 2015 as a win for both top players of their positions.
2016:
Top Running Back – Ezekiel Elliott
Top Wide Receiver – Corey Coleman
Consensus 1.01 – Ezekiel Elliott
Imagine how much you'd hate yourself if you took Coleman (or even Laquon Treadwell or Josh Doctson) over Zeke at 1.01. Not many people did, but for what it's worth, those three receivers were all touted ahead of Derrick Henry according to ADP. While Zeke was the clear 1.01 of the class, we can say that 2016's wide receiver class (which was perceived as pretty damn deep) was a massive disappointment. So we got a stud out of the top running back and a dud out of the top receiver.
2017:
Top Running Back – Leonard Fournette/Christian McCaffrey
Top Wide Receiver – Corey Davis
Consensus 1.01 – Three-Way Split
2017's ADP is confusing to read, but from what I remember, there were a ton of people touting Davis as the rookie 1.01. He was bust proof, proven, and was going to be a force to be reckoned with after being drafted fifth overall in the draft. Over the next three seasons, we watched Fournette put up two 1,000-yard rushing seasons, McCaffrey become the all-world player that he is today, and Davis… being a massive disappointment up until the 2020 season. I'm not saying that Chase is Davis… but I am saying that this hype is sounding pretty similar. Moving on…
2018:
Top Running Back – Saquon Barkely
Top Wide Receiver – DJ Moore
Consensus 1.01 – Saquon Barkely
I won't take time to explain this one… Barkley was the consensus 1.01 in a class that was perceived as pretty deep at running back. Neither of the top dogs of their position busted, so we'll give each of them a passing grade here.
2019:
Top Running Back – Josh Jacobs
Top Wide Receiver – N'Keal Harry
Consensus 1.01 – Josh Jacobs
This class was deep-ish at the wide receiver position (and running back) but showed up as a largely "meh" class. Outside of a handful of receivers and Kyler Murray, we haven't seen any massive star potential out of this one. However, Jacobs has lived up to reasonable expectations, while Harry has fallen flat on his face. Another bust for the top-rated wide receiver of a class.
2020:
Top Running Back – Jonathan Taylor/Clyde Edwards-Helaire
Top Wide Receiver – CeeDee Lamb
Consensus 1.01 – Jonathan Taylor/Clyde Edwards-Helaire
Lamb (and even Jerry Jeudy) was going after Taylor and CEH in most leagues, but they were going before guys like D'Andre Swift, Cam Akers and JK Dobbins. Sure, Lamb worked out (it's too early to tell on Jeudy) but I guarantee that most people would rather have Swift over him with how hard it is to land workhorse running backs. Regardless, it was a win for both positions.
So, what was the point of that?
I wanted to look at the historical data to see who busts more; the top-rated running back or the top-rated wide receiver. Since 2014, Watkins, Coleman, Davis and Harry have all been busts, while only Sankey busted at the running back position during that time. The top-rated wide receiver over the last seven years has had a bust rate of 57% (that's massive) compared to the top running back bust rate of only 14%. This should already be a huge red flag if you're planning on selecting Chase at 1.01.
I'm not saying that Chase is going to be a victim to the data, but the fact that the bust rate for the top-rated wide receiver is over 50%… well, a coin toss is not exactly what I want to be making at pick 1.01.
Harris and Etienne are both slated to be potential first-round picks in the NFL Draft, which means they should get a hefty role from the start of their careers. Does it mean they're bust proof? No, but it sure as hell doesn't hurt to have a running back that's guaranteed a shot at the starting gig. Chase, on the other hand, is set to be the first non-quarterback positional player off of the board, which is always awesome, but as the data would show, it doesn't really matter.
Elite players are always hard to find, and sure, you may have to swing for the fences if you're going to land one of them… but the first overall pick is supposed to be a "sure thing" and that's just something that a wide receiver will never be able to be.
Another thing to take into consideration is that more often than not, if a (fantasy) team is hurting for a position, it's probably for a running back. There are less workhorse backs in the league than there are legitimate wide receivers. Most NFL teams can only utilize one running back in an effective way for fantasy, while those same teams can often stretch legitimate production to two or even three wide receivers.
This class is MEGA deep at wide receiver, but there's only a handful of running backs that have any immediate chance to be a productive fantasy asset. Chances are, if you have pick 1.01, you probably also have 2.01… and if you need both a running back and a wide receiver, you'd be better off grabbing Harris and Terrace Marshall as opposed to Chase and Michael Carter.
If you just HAVE to get your hands on Chase, trade back a pick or two. Like I mentioned before, there is typically a much bigger need for teams at the running back position than at the wide receiver position for fantasy. You can move back to pick 1.02 or 1.03 and come away with an extra asset or pick and will likely still be able to get Chase.
In my opinion, drafting Chase at 1.01 is a missed opportunity to acquire more assets. I'm firmly planted in the idea that the 1.01 should ALWAYS be a running back because of how scarce they are in fantasy football. If you'd prefer to draft the top receiver, that's fine, but get some additional assets by moving back a pick or two… I can almost guarantee that anyone trading up for that pick will be aiming for a running back.
In Conclusion
Chase does most definitely deserve to be a top-three pick in your rookie draft this year… just not the 1.01.
Historical data is severely stacked against the top receiver of the class in comparison to the top running back
The running back position is significantly more scarce than the wide receiver position in fantasy football
The 1.01 needs to be as close to a "sure thing" as possible
We've seen the Chase-type hype come up short before
Trading back a pick or two should still land you Chase while also acquiring additional assets
To be clear, this piece was not anti-Chase, but it's 100% anti-receiver-at-1.01. Between the bust rate of wideouts and the scarcity of running backs, it just doesn't make sense to make a wide receiver the first pick of your rookie draft.
Be sure to check out our brand new YouTube Channel and take a look at our most recent videos. We've recently discussed some "This or That" from a dynasty perspective on some of the top names coming into the league in 2021
Mikey Ostrowski is a blogger for the Loaded Box Podcast. Check out his article archive and find more from the Loaded Box on Twitter & Facebook