Written by Mikey Ostrowski
Season-Long Record: 85-59 (59%) on Start Ems, 88-56 (61%) on Sit Ems
*All season long, I will be keeping track of all of the starts/sits I get correct. I like to keep myself honest here…*
If you are someone who has followed along this journey with me the entire season; I apologize for not having an article out last week.
For those of you who work in the financial industry, you'll probably understand when I say that year-end has been obliterating me at work. Anyway, I'm back this week with another edition of Starts and Sits.
Week 9 was the last time I was able to pump out an article, where I went (10-6) on the starts, and (9-7) on the sits. It was a meh week but I have confidence we'll get a big bounce back in this one.
Week 11 BYEs: Buffalo Bills, Chicago Bears, New York Giants, San Francisco 49ers
Quarterbacks: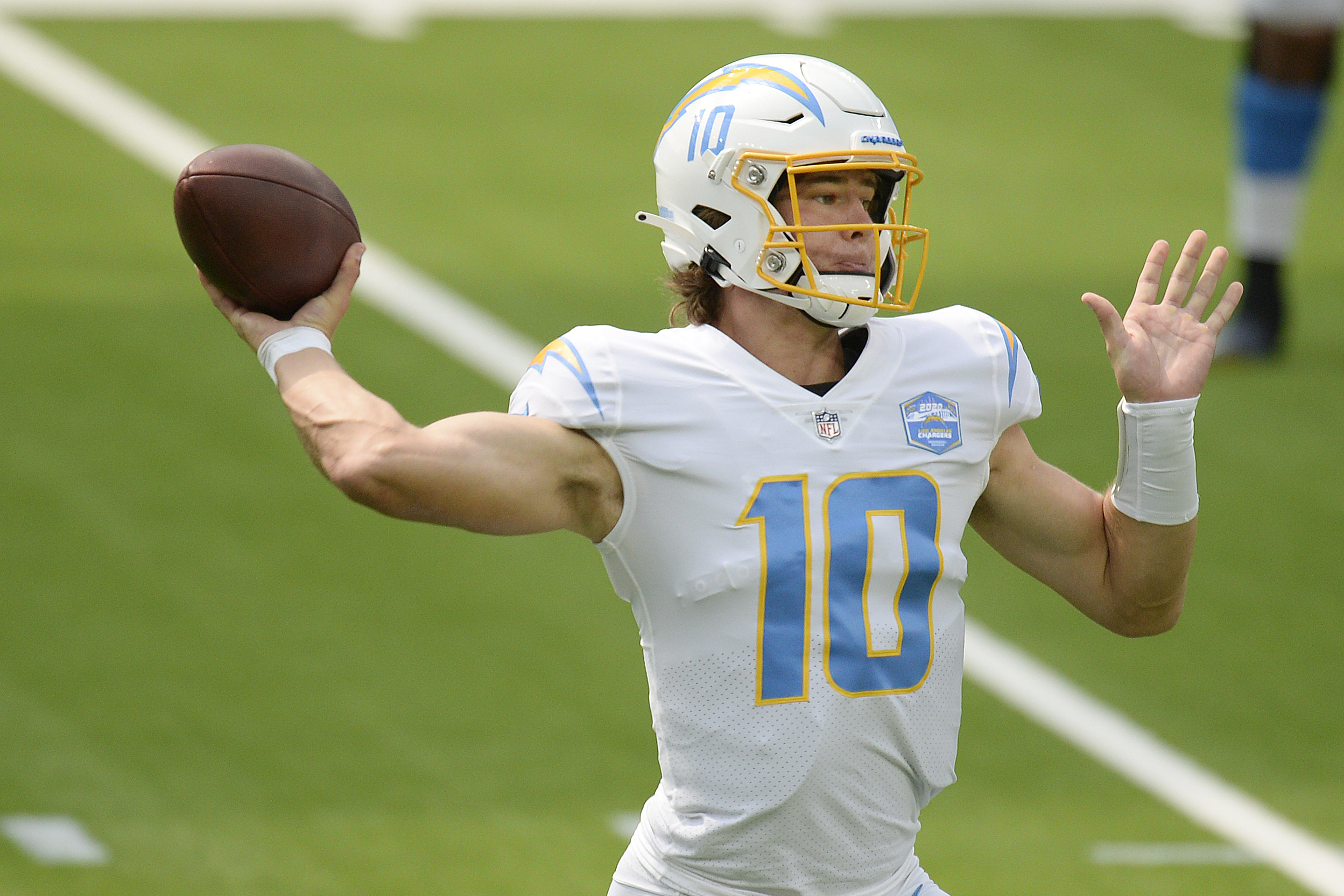 Start of the Week: Justin Herbert (LAC) vs NYJ
I'd be willing to bet my next pay check that someone will come at me in the comments "Yeah dude, no shit. This is a total no brainer". Well, hey, am I wrong though? In all seriousness, Herbert is a surefire top-5 QB this week. I know this may seem like a "too obvious call", but I'm not going to give you a "start of the week" that I don't 100% believe in.
Start: Lamar Jackson (BAL) vs TEN
If you told me that I'd have to put Jackson on a start/sit article as start this time last year, I'd call you crazy. However, Jackson has been far less than a set-and-forget type of player this year. He's had a couple of disappointing games, and has yet to provide us with a "wow, that was totally insane" type of game. Hell, I've seen him benched for some very questionable names over the past handful of weeks. However, this week he gets the Titans, a team who has been bottom ten in the league against fantasy quarterbacks. They also haven't been too stellar against the run. I'm expecting a 2019-esque Jackson game in this one.
Start: Ben Roethlisberger (PIT) vs JAX
Big Ben has been big time producing in games where the matchup is a positive one. I don't think I need to spell it out for you, but Jacksonville is definitely a positive matchup. They've been giving up the 3rd most points to quarterbacks over the course of the 2020 season, I don't expect them to magically improve ahead of this one. Big Ben is a great option in this one.
Start: Matthew Stafford (DET) vs CAR
Provided that Stafford's thumb is healthy, he should be a fine back-end QB1 streamer for those QB-needy teams in week 11. Carolina has overachieved on defense, but they have been hurt by injuries. They've also started to come back to Earth as of late. This is one of those matchups where I wouldn't expect defense to be too prominent on either side of the ball, which makes both quarterbacks streaming options. I did consider slotting in Teddy Bridgewater here, but his injury leaves us with more of a question mark than Stafford's does. At any rate, if both are on the field, both can be streamed this week if needed.
Sit of the Week: Ryan Tannehill (TEN) vs BAL
I love Tannehill as a starter, but not in bad matchups. While he's been great when he's "on", he's been very "meh" when he's not "on". This is one of those games where I can see a big struggle out of Tennessee's offense. We saw it last week against a good Indianapolis defense and I think we're going to see if again against Baltimore. While I won't be putting A.J. Brown on the sit list, this is my warning that he could see a similar game as last week in this one.
Sit: Tom Brady (TB) vs LAR
This might be the first time that I've ever written Brady's name without accidentally writing (NE) after his name… I'm so proud of myself. Anyway, the Rams' defense has been GOOD lately, and while Brady is the unquestioned G.O.A.T., he may struggle on Monday Night Football in this one. The Rams just managed to give Russell Wilson his first bad game of the season so I wouldn't be surprised if they were able to contain Tampa Bay.
Sit: Matt Ryan (ATL) vs NO
While the Saints haven't been tremendous on defense, they're going to have to be. Drew Brees will be sidelined for a few weeks, which means the Saints' defense is going to have to step up… and I think they will. They managed to give Brady one of the worst games of his entire career and I think they're going to come out and make things very difficult for Ryan in a divisional matchup. I'm avoiding this one if I can, as I view Ryan as more of a high-end QB2 for week eleven.
Sit: Jameis Winston (NO) vs ATL
Some of you will be tempted to do this. Don't. I don't care about Winston's track record or the fact that Atlanta's defense is non-existent. The playoffs are around the corner. Make calculated risks, not stupid ones.
Running Backs:
Start of the Week: D'Andre Swift (DET) vs CAR
You won't find many people who have been consistently high on Swift as I have been… and damnit, it's finally my time… or should I say, Swift's time! Detroit has seemingly (finally) given him the reins to the backfield, and he's looked pretty damn good! He is incredibly efficient both on the ground and in the air and is quickly becoming a nightmare to tackle in the open field, I mean c'mon, have you seen this hurdle?! But seriously, he's got top-10 potential for the week against a terrible run defense.
Start: Mike Davis (CAR) vs DET
Davis hasn't been great his last three or four starts, but I think he can turn it around in this one. Early reports are already indicating that Christian McCaffrey won't be available in this one, which means Davis will once again see the start. Detroit's defense has been bad all year against the running back and I don't expect Davis to be the exception. He will likely rebound in this one.
Start: Antonio Gibson (WAS) vs CIN
Gibson has looked great for the most part and I'd expect that trend to continue against the Bengals. While JD McKissic has been an annoying thorn in Gibson's side, he's been a great back for fantasy purposes in most weeks, which means a plus matchup should go far. I like him as a mid-to-high RB2 for week eleven.
Start: Damien Harris (NE) vs HOU
Harris has been running wild out there recently and gets one of the easiest defenses to run against when he plays against the Texans this weekend. He doesn't hold much PPR upside, but he's a safe bet for a ton of volume with the potential of finding the endzone. Given that there are so many teams on BYE this week, Harris is a volume-based RB2 that could easily be slotted into a decent portion of lineups out there.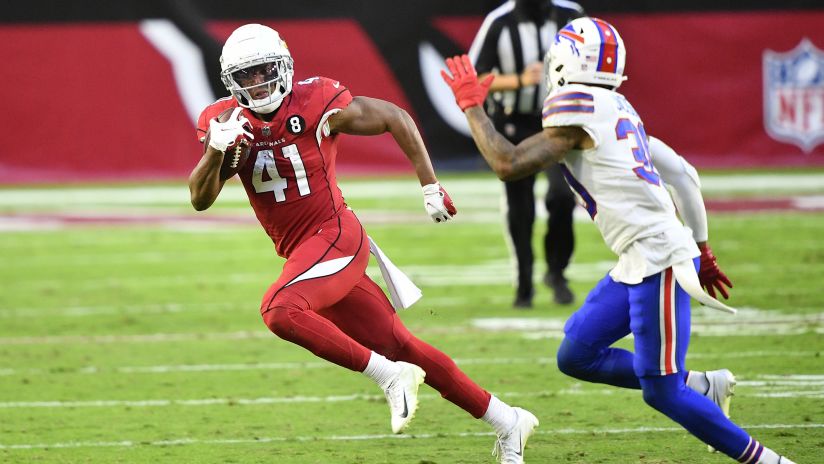 Sit of the Week: Kenyan Drake (ARI) vs SEA
This one makes me mad because I am forced to use Drake as my only healthy/active RB2 on my entire roster. I just don't see this being a good scenario. Chase Edmonds steals all of the passing work and will continue to do that in a game that should be a total shootout. I don't have high expectations for Drake in this one, as I think the game script will likely write him out early. It's going to take a goal-line touchdown for Drake to have a relevant week, and with Kyler Murray taking most of those duties… I just don't like the chances.
Sit: Ronald Jones (TB) vs LAR
I know RoJo had a massive game last week, but let's not pretend like he'll find the same success against the Rams. This game should be far more competitive for the Bucs, which means that there's always the possibility of RoJo's game script being a negative one. He's not a "must-sit", but I personally would like a better option as my RB2.
Sit: Darrell Henderson (LAR) vs TB
There's too much going on this backfield. Cam Akers is back and played a role, Malcolm Brown found the end zone twice last week… I mean, this backfield is a nightmare. Plus, to top it all off, Tampa has one of the best run defenses in the entire league. I've been saying it for a couple of weeks now, but Henderson is touchdown dependent at this point and has to get out of your starting lineup.
Sit: Melvin Gordon (DEN) vs MIA
The Dolphins' defense has stepped the hell up… well, their entire team has. This means that the matchup is far less favorable for Gordon than it seems on paper. It's also worth mentioning that the Dolphins could go up early in this one, essentially rendering the backfield in Denver useless. He's got some appeal in PPR leagues, but that appeal isn't anything more than a RB3. It's been a disappointing year for Gordon; I imagine he keeps disappointing us in this one.
Wide Receivers: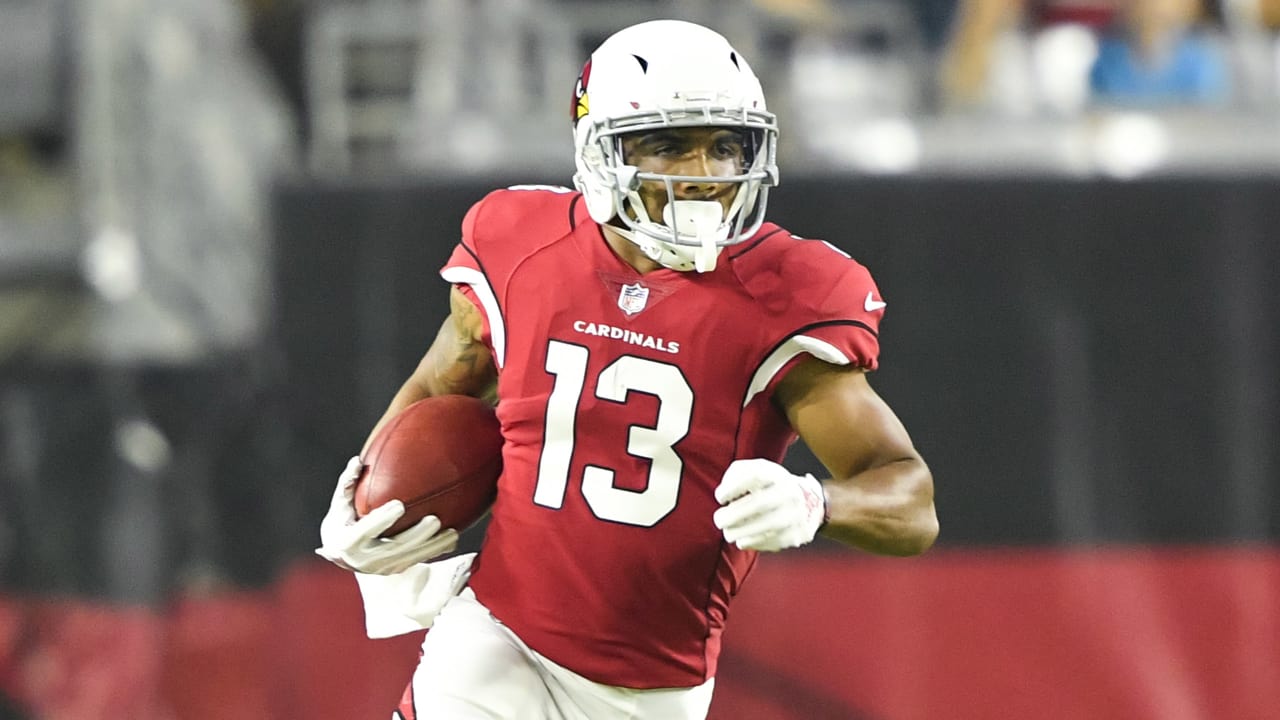 Start of the Week: Christian Kirk (ARI) vs SEA
Ben, if you're reading this… shut up.
Ben (the only half-responsible one over at LBP) has been pounding the drum for Kirk since last season, and I have always been the first person to tell him to shut up. However, Kirk's usage has gone up and should stay up in a back-and-forth battle with one of the worst defenses in the NFL. I think Kirk could put on a show on TNF, especially since DeAndre Hopkins takes away all of the real coverage.
Start: DJ Moore (CAR) vs DET
Moore finally had the typical "Moore day" that we've come to expect over the past couple of years, and man, it's about damn time! Hopefully this spells out what is on the horizon for the remainder of the season for Moore and Teddy B. Detroit is a good matchup for any receiver, especially for a receiver with the skillset that Moore has. I can see him finally stringing together back-to-back big weeks. I'm firing him up no matter who's under center for Carolina this weekend.
Start: Chase Claypool (PIT) vs JAX
Claypool has been tremendously consistent since his massive breakout game (with the exception of one dud) and we should expect more of the same against Jacksonville. While it's questionable as to who the WR1 in Pittsburgh actually is, I think it's safe to say that Claypool is at least the WR2… which in a Big Ben led offense… is a wonderful thing. Keep firing him up as your own squad's WR2 and reap the rewards.
Start: Marvin Jones Jr. (DET) vs CAR
I said it as soon as Kenny Golladay went down with injury, and I'll say it again: Jones is a phenomenal streaming option when he gets to act as the team's WR1. He's had double-digit points four weeks in a row, with last week being his best game with over 23 PPR points. Carolina will likely be without their top corner, which means Jones should be able to break away for at least a couple of big catches. I think he is firmly on the streaming radar as a WR2 if Kenny G remains out of the lineup.
Sit of the Week: Breshad Perriman (NYJ) vs LAC
I know Perriman went OFF against New England last time he was one field… but let's not be point chasing here. Perriman will likely see top coverage against a team that has been very good against opposing wide receivers this year. It's going to take the home-run ball for him to put together a relevant week, which is something I don't particularly see happening in this one.
Sit: Mike Evans (TB) vs LAR
Evans is the most likely receiver to draw coverage from Jalen Ramsey, who has been up to his usual shut-down antics lately. Evans is already finding it hard to produce consistently in an offense led by Brady, so I'd expect this one to be extra difficult. He's a tough guy to bench, given his upside, but I'm keeping him locked on my bench in all but the most desperate of situations.
Sit: Travis Fulgham (PHI) vs CLE
Is the Fulgham era done already? It's tough to tell. What I can say though is that he was only the fifth-highest targeted player for the Eagles last week. Admittedly, I didn't research too much into this and what kind of coverage he was getting, but this doesn't seem too good on the surface. Carson Wentz also played abysmally so who knows… what I do know is that I don't want Fulgham, or any Eagles player (not named Sanders) in my lineup until something is fixed… which I fear won't happen until 2021.
Sit: Marquez Valdes-Scantling (GB) vs IND
MVS had a stellar performance last week but will find himself in the middle of the toughest opponent against opposing receivers. The Colts have been allowing a league-low amount of fantasy points for wide receivers and given the fact that MVS is big-play dependent, it's just not something that I want to get mixed up in. Starting him in almost any lineup this week is probably a result of recency bias from last week's game, but point chasing from boom/bust players like MVS has the tendency to bring disappointing results.
Tight Ends:
Start of the Week: Mark Andrews (BAL) vs TEN
Again, if you told me I'd have to spell out that a main point in the Ravens' offense is a start for the week, I'd be puzzled. However, much like Jackson, Andrews has been very disappointing this season. However, there is hope, and it's coming at just the right time for fantasy purposes. He had season-highs in receptions and yards last week, and with Nick Boyle potentially being done for the season, Andrews could see a massive uptick over the last handful of games on the season. Fingers crossed that Jackson can keep it up, but I fully expect Andrews to finally re-enter the elite tight end conversation.
Start: Hunter Henry (LAC) vs NYJ
Henry is a low-end TE1 with weekly upside. There is arguably no matchup that offers more upside than a game against the Jets… so yeah, you're obviously starting him this week.
Start: TJ Hockenson (DET) vs CAR
Hock had his first disappointing game of the season last week (of course the one time I decide to use him instead of Mark Andrews in my own lineup) but I'd expect him to bounce back in a big way against Carolina. Like I mentioned earlier, Carolina's defense has come back to Earth and is performing severely average for an NFL team. Whether Stafford is healthy or not, I'd expect Hock to be a top-two target for Detroit in a game that should be a total shootout.
Start: Hayden Hurst (ATL) vs NO
Hurst has gotten better and more consistent as the weeks have passed by with his new team and I think it's got to the point where he can safely be plugged into lineups each week. The Saints have been "meh" against the tight ends and I believe Hurst could see a ton of work with how fast they'll be rushing Matty Ice in this one. Expect him to be a beneficiary of the dump pass this weekend.
Sit of the Week: Mike Gesicki (MIA) vs DEN
Sad face. Three weeks with Tua and Gesicki has only totaled 15 PPR points. There's still time for Gesicki to have a breakout, but it's becoming less likely. You can't start him with any confidence until the breakout game with Tua happens. The good news? They get the Jets next week, so that could be something to look forward to.
Sit: Trey Burton (IND) vs GB
Burton managed to land on the streaming radar in weeks 6 and 8 but has since cooled off tremendously. I'm only putting him on this list for two reasons… 1.) There's a handful of guys in my many (thirteen) leagues that are still rostering/starting him and 2.) there are a ton of half-decent tight end matchups this week that I couldn't tell you to sit if I wanted to… so here you go, bench Burton.
Sit: Robert Tonyan (GB) vs IND
Just as I expected, Tonyan has been virtually useless since Adams has returned to the lineup. Now, we have Allen Lazard coming back too? I am fully out on Tonyan for the remainder of the season…
Sit: Noah Fant (DEN) vs MIA
Fant is landing on the sit list for two reasons:
Drew Lock is hurt… whether he plays injured or the backup starts, it's bad news for all of Denver's offensive weapons
Miami has been no joke lately. This defense will key in on Fant because they know the damage that he can do
In a pinch, you could do worse (like Burton or Tonyan), but there are a handful of other options out there that may even be on your waiver wire that I'd prefer more this week (Logan Thomas, Irv Smith Jr. (if healthy) to name a couple)
Be sure to check out our weekly Waiver-Wire Advice as we help get you set for Week 11 of the 2020 NFL season!
Mikey Ostrowski is a blogger for the Loaded Box Podcast. Check out his article archive and find more from the Loaded Box on Twitter & Facebook