The return of baseball and basketball has been great for gamblers, but those two sports don't scratch my gambling itch the way NFL and college football do.
While week one of the 2020 NFL season is still a month away, it doesn't hurt to take a look at that opening-week slate of games to either get an idea of what you may want to bet on once the season arrives, or even get those wagers locked in now so you don't have to worry potential line changes negatively impacting you.
I've recently looked at the week one NFL lines here and I already have a few games that are just screaming my name. Take a look at some of my early leans and let me know which games you're looking to cash in on in the comments below or on Twitter!
Green Bay Packers +3.5 @ Minnesota Vikings
Yes, the Packers have lost two of their last three in Minnesota by more than 3.5 points, but keep in mind that Green Bay won outright in last year's matchup, and two years ago was the famous Aaron Rodgers' injury game. Speaking of Rodgers… talk about a guy with yet another chip on his shoulder. Regardless of what Rodgers says publicly, you know the first-round of selection of Jordan Love rubbed him the wrong way, and he's going to do everything possible to play the best football of his career in these (seemingly) final years in Green Bay.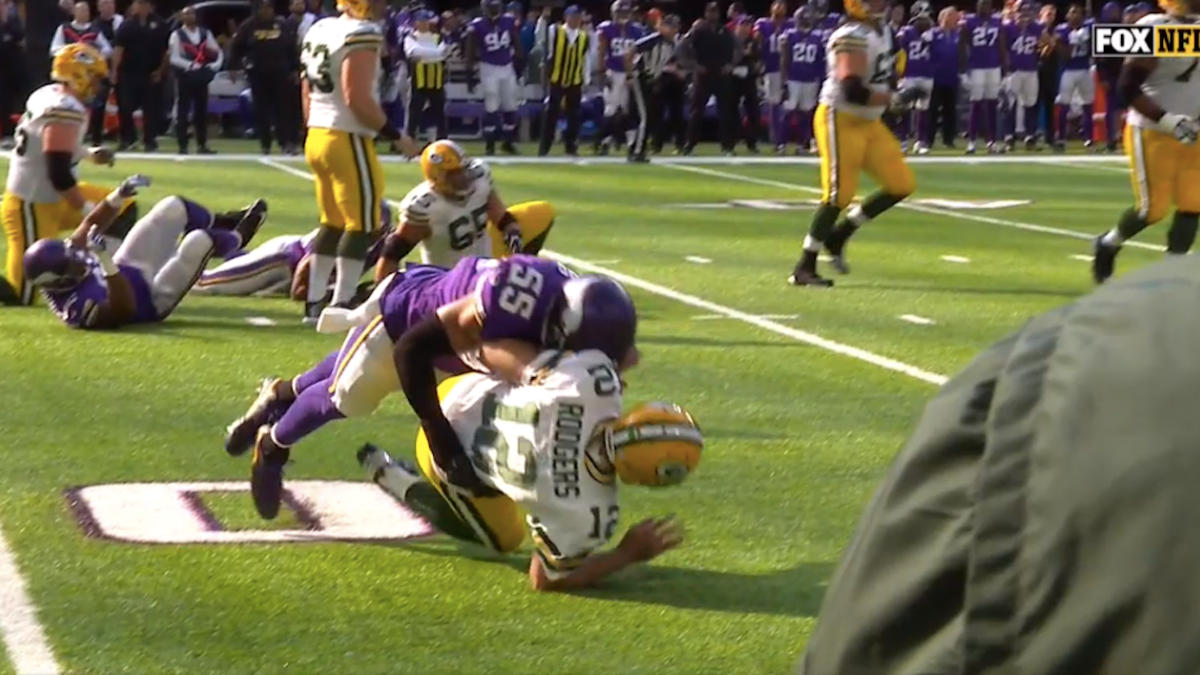 Onto the Vikings, who I see competing for a wild card spot this year, but I don't see them winning this game by more than three points in the event they even win. Kirk Cousins lost one of his most reliable targets this offseason in Stefon Diggs. The defensive line took a huge blow when free-agent acquisition, Michael Pierce, decided to take advantage of the NFL's COVID-19 opt-out policy. And I simply have more faith in Rodgers than Cousins in a week-one matchup following an offseason that is anything but normal. The advantage to betting this game now is that you'll be catching the hook, whereas if you wait it out until the week of the game, you risk the chance of this game moving to Vikings -3. I'm not telling you to break the bank in this week-one matchup, but I am confident enough to submit this wager already today.
Miami Dolphins +6.5 @ New England Patriots
Obviously things can change and players can test positive at anytime, but the COVID-19 opt-out policy impacted the New England Patriots more than any other team in the league. A total of eight Patriots opted out including the likes of Marcus Cannon, Dont'a Hightower and Patrick Chung. Now I'm not saying you need to be an absolute powerhouse to beat the Dolphins by a touchdown, but this team will be more than a slight bump in the road in 2020 after the way they improved towards the end of last year mixed with the addition of the players they were able to add this offseason. Miami's biggest weakness is still its offensive line, but it can't be much worse than last year's version, and the Patriots lost Kyle Van Noy's production (6.5 sacks) to Miami, and Hightower's 5.5 sacks to the COVID-19 opt-out list. Coincidentally enough, these two team's last regular-season game was also against each other as they met in Week 17, a game that was still meaningful to the Patriots, and the Dolphins went into Foxboro and escaped with a 27-24 victory.
There's obviously a huge difference between this year and last year's version of the Patriots, most notably the subtraction of Tom Brady and the addition of Cam Newton, but keep in mind that this will be Newton's first start since Week 2 of last season, and he's playing in a brand-new system with no in-game experience with his new team. The Dolphins' defense should take a big step forward in 2020 with the offseason additions of Byron Jones, Van Noy, Shaq Lawson, and Emmanuel Ogbah, while the offense should also improve running the ball this season with both Matt Breida and Jordan Howard now in the mix. Miami is still likely a year or two away from truly being considered a contender for the AFC East, but don't be surprised to see the Dolphins flirting with a .500 record already in 2020. Look for this game to be competitive throughout with the winner not taking it by more than six points.
Arizona Cardinals +7.5 @ San Francisco 49ers
The NFC West is shaping up to be the most competitive division in the NFL in 2020, and if you're going to give me a touchdown and the hook against one of the top up-and-coming offenses in the NFL, I'll take that underdog all day. The Cardinals were on the winning end of what appears to be one of the most lopsided trades in NFL history as DeAndre Hopkins looks to continue his path to Canton in Kliff Kingsbury's high-flying offense with second-year quarterback, Kyler Murray.
Not only will this offense be taken to the next level this season with Hopkins, but one of the 49ers' weaknesses last season was playing against mobile QB's as two of their three regular-season losses came against Baltimore (Lamar Jackson) and Seattle (Russell Wilson). San Francisco should once again be seen as a legitimate Super Bowl contender, and I wouldn't make a habit of betting against the 49ers on a weekly basis, but 7.5 is too much in what should be a field-goal game, one way or the other. If the Cardinals can stay healthy on the offensive line, get used to making them part of your weekly gambling card until the oddsmakers in Vegas adjust accordingly.
Be sure to check out the latest episode of the Loaded Box Podcast as we match up the top-12 QB's based on similar ADP's and breakdown who we'd take if deciding between them on draft day!
Ben Morgan is a co-host and blogger for the Loaded Box Podcast. Check out his article archive and find more from the Loaded Box on Twitter & Facebook