These lowball Jonathan Taylor projections are beginning to bamboozle me. The more you dig into the range of outcomes, you see that even being a top-15 running back in 2020 is conservative for this guy.
It appears his draft capital and insane athletic profile are being ignored. Marlon Mack being present is definitely a relevant factor but only to Taylor's extreme upside, not his floor. Looking through years of second-round running back draft picks only a low percentage of them became irrelevant (not including injury related).
Second-round running backs typically have an impact their rookie season, especially when the team that drafted them trades up to do so. Let's not forget that Mack is on the last year of his contract. He is an easy trade target for teams needing a running back when they have no depth because of COVID-19 or other possible injuries.
All of these factors result in Taylor's easy-to-obtain upside that would easily push him into top-10 running back territory. But what about his floor? He is a lot safer, and has a higher floor than you would assume. Let's break it down.
Starting with the volume, Taylor can easily get to 270 carries in 2020. I broke down the Colts' offense from 2019 and they ended up averaging 63.5 offensive plays a game, which was outside of the top-16 teams in the league. Based on the number of average plays per game and their pass-to-run ratio (53.3% pass to 47.7% rush, which is top five in the league in rushing plays per game) they are projected for 30.28 rushing attempts per game.
When you take into consideration the low-key upgrade that Philip Rivers will be for their offense, plus an extremely well-graded offensive line in front of him, they will without a doubt run more overall plays this year. Indianapolis will most likely end up top 10 in plays per game.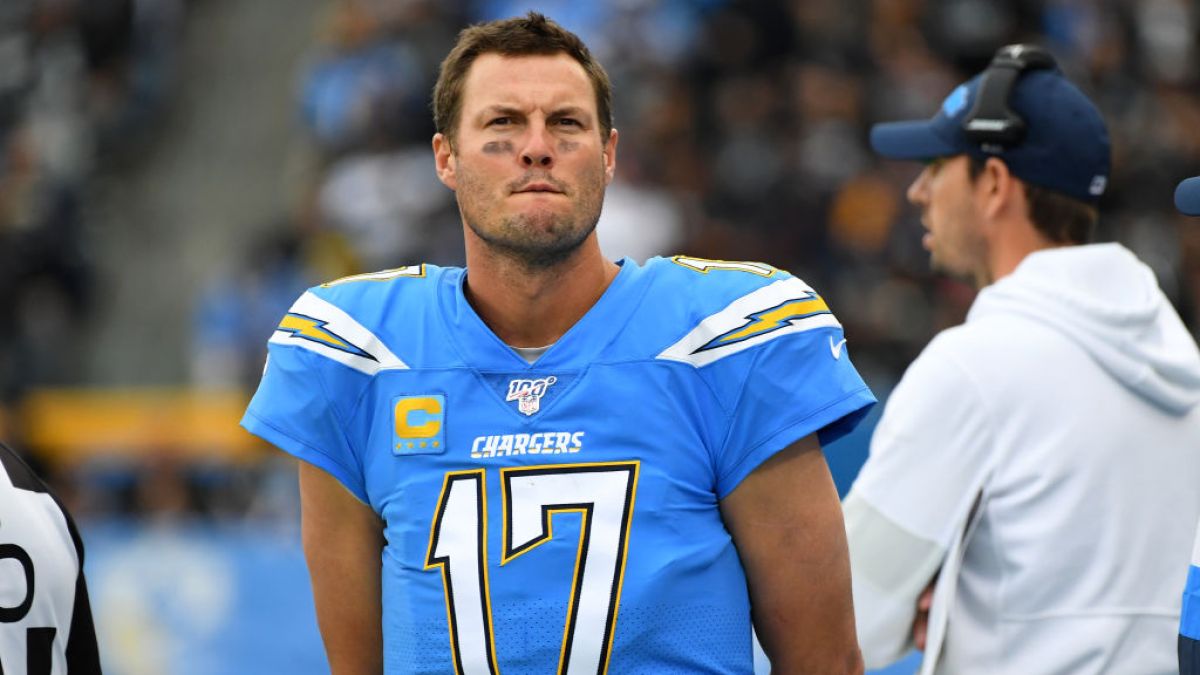 With all of those variables, Taylor should be given at least 50 percent of the rushing attempts (don't worry we will get into receiving). With the #1 graded offensive line by ProFootballFocus, the Colts had no issues rushing at 4.5 yards per carry even with mediocre-at-best quarterback play. With Taylor's athletic profile it would not be unrealistic to see him rushing close to five yards a clip, but we want to keep this conservative. Even if we project him to rush at 4.5 yards per carry, with 50% of the team rushing attempts, that will still be 15.14 rush attempts on average per game. The product of 15.14 rush attempts per game over a 16-game span at 4.5 yards per rush means he is just about an 1,100-yard rusher. And that's assuming he will only command 50 percent of the teams rushing attempts.
Looking into the touchdown department, an important variable when projecting touchdowns is running back strength of schedule. FantasyPros.com has Indianapolis slated to be #1 in strength of schedule for the running position. Taking this into consideration it is very safe to assume that the Colts rushing touchdowns will increase from last year's 17 (10th in the league) to at least 20. If we focus on just the red zone rushing attempts from last year there were 61 total attempts split between six players (Quenton Nelson got one for a touchdown and Jacoby Brissett got four attempts for two touchdowns).
Assuming Rivers will not be taking those red zone rushing attempts, they can be projected into the pool of red zone rushing attempts that the running backs will attempt – 60 in total. Staying conscious of the 50/50 split narrative that Mack and Taylor will have, it means that Taylor will command at least 25 of those red zone attempts behind the best offensive line in the league and against the weakest scheduled defenses against the run. We can all agree that projecting touchdowns is one of the hardest things to do, but with all of those variables, the Colts could very easily be above the mean in rushing touchdown conversion rate from inside of the red zone.
Staying conservative and giving Taylor just a 25 percent touchdown rate on his red zone carries equals at least five rushing touchdowns from inside the red zone alone. Any expert with an unbiased eye can tell you that even the slightest uptick in rushing volume for Taylor will end up leading to a fantasy-point explosion.
"Nyheim Hines is still in the mix, and all the reports from beat writers are saying he will be a huge factor in the passing game". This narrative continues to make me face palm. Whenever I hear it as a reason to be low on Taylor I get personally offended. Considering both Taylor and Hines both had the exact same amount of receptions during their final year of college there is one huge difference, Taylor is a far more efficient receiver than Hines. In both of their junior years, they each had 26 receptions. Hines only ended up with 152 yards receiving, averaging only 5.8 yards per reception in the ACC. With the same exact amount of receptions (26) and in a much better conference, Taylor produced 252 yards through the air averaging close to 10 yards per reception including five receiving touchdowns compared to Hines' zero.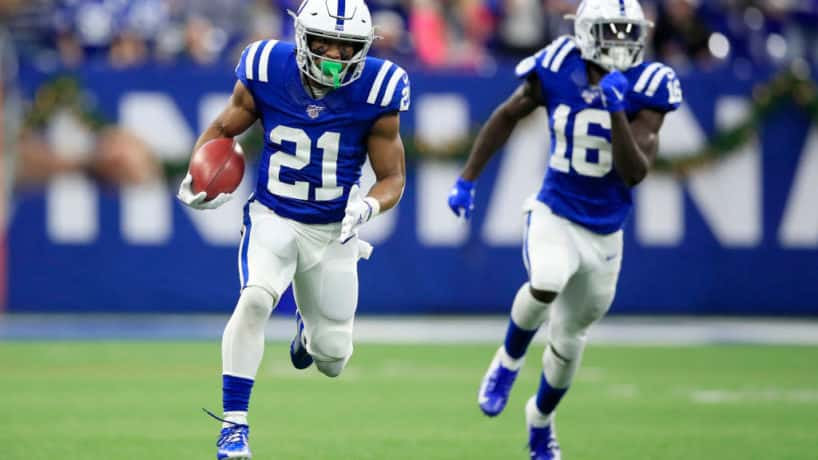 Like I previously mentioned, even with Taylor conservatively projected for 50 percent of the rushing attempts in a time share with Mack, he will easily take over the receiving role from Hines. Jonathan Taylor is just that much better.
Switching narratives, with Rivers as the new guy in town. Taking your time machine all the way back to 2016 will be the last time any of his running backs saw less than 25 percent of his total target share. Last year all running backs for Indianapolis received only 19.44 percent of the total targets in that offense. An increase in running back receptions can very safely be projected for the Colts in the 2020 season. Taylor will be commanding least 60 targets this season. Even a 75 percent completion percentage is another very safe projection. That adds up to 45 receptions for Taylor's floor. Including his college yards per reception at 9.8 into that projection, and even decreasing it to 8.0 (only .7 more than Hines), that equals another 360 yards just through the air.
When you add up all of those projections (without even adding any touchdowns through the air) he would end the year with 198.5 points (half PPR). Last year that would result in him as the RB15. Just ahead of Miles Sanders, Kenyan Drake, and Josh Jacobs.
Projecting Taylor's floor makes it so easy to feel confident drafting him at the current price of expert consensus ranking RB22 on fantasy pros. When it comes to draft values, Jonathan Taylor is without a doubt the absolute best value of 2020.
Be sure to check out the latest episode of the Loaded Box Podcast as we discuss our top players to avoid candidates for the 2020 fantasy season!
Patrick Doyle is a blogger for the Loaded Box Podcast. Check out his article archive and find more from the Loaded Box on Twitter & Facebook