Quarantine wins…
I so badly want football in my life that it's come to this – writing a blog about a song that correlates with each and every team in the NFL.
My dynasty league's rookie draft is in the books (got Jeudy, Ruggs & Higgins – I'm the new Wide Receiver U), I've already compiled my initial fantasy rankings for redraft leagues, and I'm about 48 hours away from rewatching every Dolphins' game from last season – yes, it's that bad.
There are several options that go with each team, so feel free to leave your recommendations for us on Twitter or in the comments section below.
AFC East
New England Patriots
Song: We Are The Champions – Queen
(Honorable Mention: Beat it / Smooth Criminal – Michael Jackson)
While those that aren't Patriots fans are excited that Tom Brady is out of the picture and it appears the dynasty is over, there's no denying the 20-year stretch that the Patriots just went on is one of the most impressive thing in the history of sports
Buffalo Bills
Song: Loser – Beck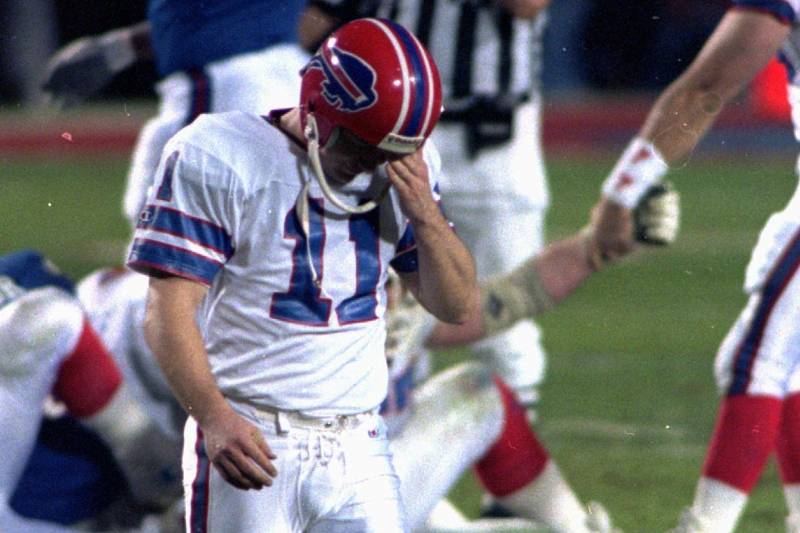 Sorry, Bills fans, I still can't get over losing four straight Super Bowls. This song is gonna stick until you do something more memorable than the unbelievable stretch from 1990-1993
Miami Dolphins
Song: Livin' On A Prayer – Bon Jovi
Has another team won more offseasons than the Miami Dolphins? Whether it's signing Mike Wallace or Ndamukong Suh, or making splash draft picks such as Dion Jordan or Tua Tagovailoa, Dolphins fans have legit been living on a prayer since the Marino days
New York Jets
Song: 99 Problems – Jay-Z
1. Adam Gase
2. Sam Darnold gets mono
3. Butt fumble
4. Rex Ryan's weird tattoos
You get the point
NFC East
Dallas Cowboys
Song: Headlines – Drake
Despite no Super Bowl wins or appearances since the '90's, no team has made more national media headlines than the Dallas Cowboys. A knack for finding cameras, Jerry Jones loves the attention that comes along with owning "America's Team"
Washington Redskins
Song: Bad – Michael Jackson
Just two years with a better than .500 record since 2008, the Redskins have simply been bad since Miley Cyrus was Hannah Montana
New York Giants
Song: I Knew You Were Trouble – Taylor Swift
The title of this song does a pretty solid job encompassing Giants fans feelings once Dave Gettleman was named general manager. I actually like that they went with an offensive lineman in the first round this year to help protect their young QB, but I don't think I'm the only one still trying to wrap their head around the Daniel Jones selection in 2019
Philadelphia Eagles
Song: Send My Love – Adele
The city of Brotherly Love showed no love to Nick Foles after he replaced an injured Carson Wentz and led the Eagles to a Super Bowl victory. Thanks for your time, Nick, have fun in Jacksonville (now Chicago, but you get the point)!
AFC West
Kansas City Chiefs
Song: Young, Wild & Free – Snoop Dogg
Have we seen a young quarterback that plays the game so freely be this successful before? Mahomes has the swag (kids still using that word?), skill, and after last year's Super Bowl win, the ring to solidify him as the best QB in the league for the foreseeable future
Denver Broncos
Song: Patience – Guns N' Roses
Denver had a nice run during the John Elway years, then found success once again at the tail end of Peyton Manning's career, but there hasn't been much to get excited about ever since. Drew Lock is entering his second year and has been surrounded by Courtland Sutton, Jerry Jeudy, Noah Fant, Melvin Gordon, Phillip Lindsay, etc… While there is plenty of pressure to succeed now, just remember that Lock is only five games in as an NFL starter; be patient, Broncos fans, give him a second to develop and take advantage of the talent the team has provided him
Los Angeles Chargers
Song: I Wanna Dance with Somebody (Who Loves Me) – Whitney Houston
Seemingly always in the mix come playoff time, and definitely always finding themselves in one-possession contests in the last minute of games, the Chargers bring excitement but for some reason can't attract a following. The move to LA likely doesn't help, but will somebody just embrace this team already (provide a damn dance partner in case I had to spell this one out for you)
Las Vegas Raiders
Song: I Get Around – 2pac
This one's for you, Jon Gruden. Does anyone love each and every player in the world more than Coach Gruden? I tell you what, man, this guy right here is special (in my Gruden voice)
NFC West
San Francisco 49ers
Song: Successful – Drake
Whether you're a fan or not, there's no denying both the team success the 49ers have had and the amount of great players they've had. Winners of five Super Bowls in seven appearances, plus they've featured the likes of Joe Montana, Steve Young, Jerry Rice, etc, etc…
Seattle Seahawks
Song: Run-Around – Blues Traveler
I love Russell Wilson as much as the next guy, but can the Seahawks finally provide this guy a quality offensive line so he's not running for his life behind the line of scrimmage trying to make a play. Yes, I know, the team made some nice additions to the line this offseason, so now we'll just have to wait and see if they pay off
Los Angeles Rams
Song: I Go Blind – Hootie & The Blowfish
Moment of truth… there were about four teams that I absolutely struggled with. The Rams were one of them. My justification for "I Go Blind" takes me back in time to the Jeff Fisher days. This guy was given nearly five full seasons to turn things around for the Rams, and he failed to even accomplish a .500 season. I was of the belief that Fisher had nudes of some of the Rams' higher ups, because honestly, I can't believe they kept him around as long as they did. But like I said, if you have a better nominations for the Rams, I'm all ears
Arizona Cardinals
Song: Back 2 Good – Matchbox Twenty
Remember when the Cardinals were a pretty solid squad with Larry Fitzgerald and Kurt Warner? Well it's been a minute, but there's a lot of hype around this team again with Kyler Murray expected to make a nice second-year leap after a successful rookie season. And hey, Fitzgerald is still in the mix!
AFC North
Baltimore Ravens
Song: Born to Run – Bruce Springsteen
(Honorable Mention: Love In An Elevator – Aerosmith… insert cringe face)
Featuring one of the NFL's most explosive offenses last year, the Ravens did a massive amount of their damage with the run game, setting numerous records along the way. Adding J.K. Dobbins to the mix this year likely means duplicated success in the ground game for this team that was simply born to run
Pittsburgh Steelers
Song: Black and Yellow – Wiz Khalifa
A song actually about Khalifa's car, which happens to be black and yellow, but was painted those colors as a tribute to Pittsburgh's local teams. There were a few other considerations here that would have been in honor of Ben Roethlisberger's previous allegations, but I'll leave those to your imagination
Cleveland Browns
Song: Umbrella – Rihanna
Man, it's been rainy in Cleveland (at least when it comes to pro football) for a long time now. Even in 2019 when the Browns looked like one of the best teams on paper they found a way to finish 6-10
Cincinnati Bengals
Song: Help! – The Beatles
This team has needed help for quite some time now. Maybe, just maybe Joe Burrow can provide the help that's desperately needed in Cincy
NFC North
Chicago Bears
Song: I Will Wait – Mumford & Sons
Man, how long has this team been waiting for a franchise quarterback? Remember when they made it to the Super Bowl with Rex Grossman? If the Bears would have had a quarterback with even a fraction of NFL-competence they would have won at least one Super Bowl with how good that defense was. But hey, let's see what happens with Mitchell Trubisky and Nick Foles…
Minnesota Vikings
Song: Locked Out of Heaven – Bruno Mars
If Super Bowls are heaven… this one's pretty self explanatory
Green Bay Packers
Song: Heartless – Kanye West
We have Brett Favre, let's draft Aaron Rodgers. We have Aaron Rodgers, let's draft Jordan Love. Sure it makes sense to plan for the future, but bringing in new QB's when it appears their current Hall-of-Fame options at the position have some good years left? Heartless
Detroit Lions
Song: The Waiting – Tom Petty
One of basically a handful of teams that have never appeared in a Super Bowl, Lions fans have to be tired of being stuck in mediocrity for so long. Hall-of-Fame worthy players (Barry Sanders/Calvin Johnson) retiring early doesn't make being a Lions fan any easier
AFC South
Tennessee Titans
Song: Come As You Are – Nirvana
Everyone knows what the Titans want to be. That's a power-run team with a strong defense led by coach Vrabel; who isn't afraid to put his manhood on the line when it comes to NFL championships. This team is gonna ride Derrick Henry into the ground as we all expect, now we just have to see if there's enough talent around him to make this strategy work
Indianapolis Colts
Song: All That She Wants – Ace of Base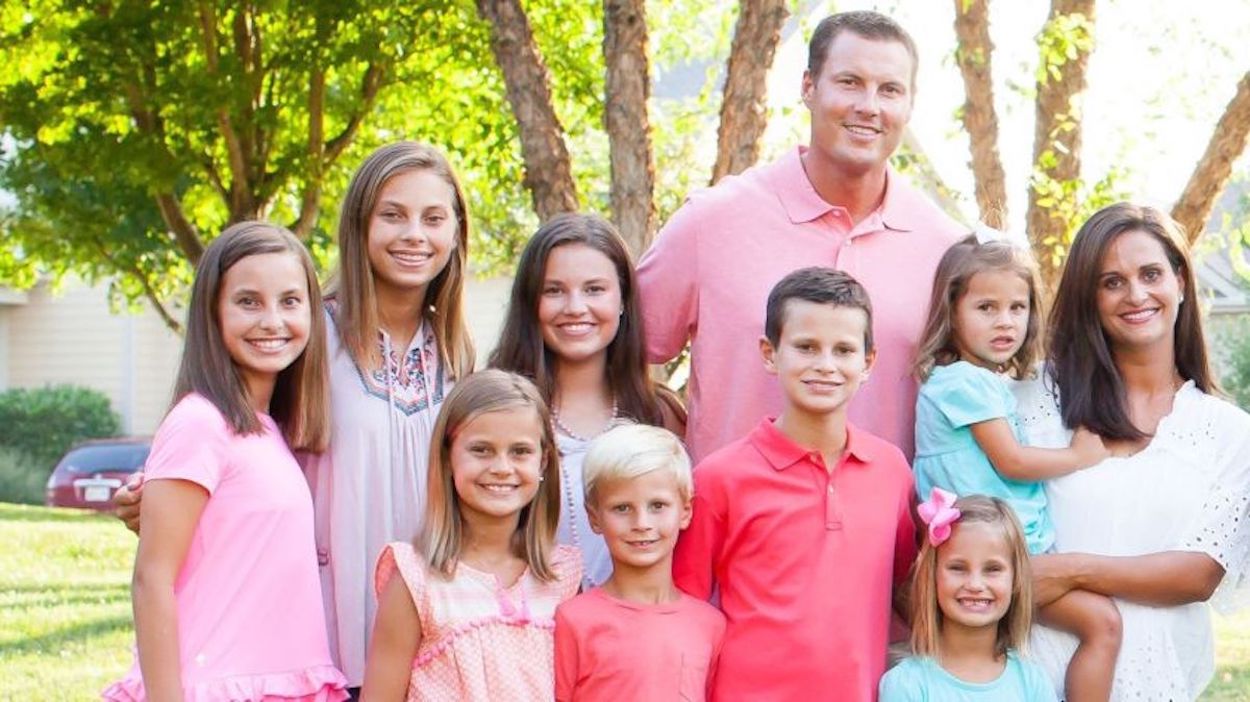 The Colts just happen to be the team that defaults to this selection due to rostering Philip Rivers…
Jacksonville Jaguars
Song: Bad Romance – Lady Gaga
Seems like every year recently the Jaguars part ways with a player (or at least try to… Yannick Ngakoue…) who ends up having nothing but negative things to say about the management/ownership of the team
Houston Texans
Song: Toxic – Britney Spears
Two words: Bill O'Brien. Is there a more toxic coach/general manager in the league? Do I need to remind you about all the draft capital he's traded away? Or how about trading one of the league's best wide receivers for a 28-year-old running back that's been injured the last two seasons? Hold on tight, Texans fans, you may need to dump your toxic friend before you're allowed back in the club
NFC South
New Orleans Saints
Song: Can't You Hear Me Knocking – The Rolling Stones
Has there been another team recently that looks as good as the Saints, literally knocking on the door of the Super Bowl, but just can't quite seem to catch a break???
Tampa Bay Buccaneers
Song: Nothing Else Matters – Metallica
Some recency bias here, but this team is all-in on the next couple of years with Tom Brady at quarterback. Literally, nothing else matters
Carolina Panthers
Song: As Good As I Once Was – Toby Keith
It was just a handful of years ago that the Panthers made it to the Super Bowl before ultimately losing to Peyton Manning's Broncos. However, Panthers fans, I have a feeling it may be a little while before you're back in those conversations. While I like the hiring of Matt Rhule, I'm not a fan of paying huge cash to a running back, regardless of how good he is. This rebuild/reload, whatever you want to call it, may be held back due to possessing the highest-paid RB in NFL history
Atlanta Falcons
Song: Genie In A Bottle – Christina Aguilera
Seriously, Atlanta. You have Matt Ryan, Julio Jones, Calvin Ridley (and Austin Hooper last year), and you still can't even stumble into the playoffs? You post a 7-9 record in both 2018 and '19 after I spend all offseason hyping you up in both real life and fantasy football? This team either needs that genie in a bottle to magically appear or they need to pull the plug and rebuild
Be sure to check out the latest episode of the Loaded Box Podcast as we BS about the NFL and fantasy football with questions and topics provided by listeners!
Ben Morgan is a co-host and blogger for the Loaded Box Podcast. Check out his article archive and find more from the Loaded Box on Twitter & Facebook