Every single thing I want to get off my chest as I begin this article will eventually be said in the article, so I won't waste your time with a long intro.
But man, what an effin day in the NFL. It actually made America forget about Coronavirus, which I didn't think was possible, a couple of different times throughout the day.
Free agency doesn't technically begin until Wednesday, but Monday's kickoff of the legal tampering period didn't disappoint. In fact, it was straight up bananas.
Time to check out my top-five moves from the day – but let us know your top moves either in the comments section below or on Twitter!
5. 49ers acquire No. 13 overall for DeForest Buckner
Yes, we can all agree losing DeForest Buckner is a big loss. However, after the 49ers re-signed Arik Armstead, there may not have been enough money to go around for Buckner as well.
With that being the case, swapping him out for the 13th overall selection in the NFL Draft seems to be a fairly solid backup plan.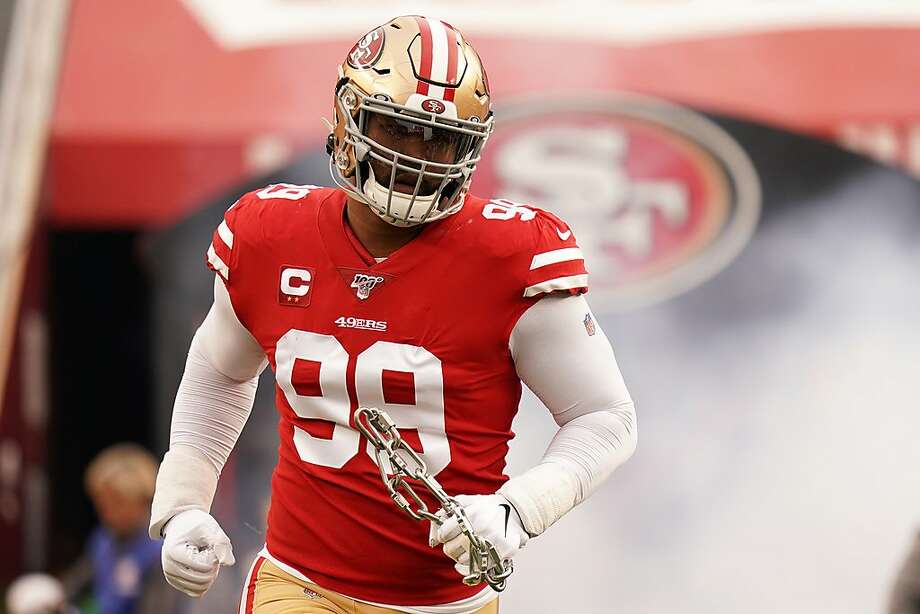 Now possessing two first-round selections, the 49ers have the ammo to either trade up or down, or select one of the draft's top defensive lineman if they opt to try to find Buckner's replacement early in the draft.
At this point in time it's pretty likely that they'll be able to select Javon Kinlaw or Derrick Brown if they go in the direction of drafting Buckner's replacement, or, possibly take one of the top wide receivers if a player such as Jerry Jeudy, Ceedee Lamb or Henry Ruggs are still available.
4. Miami Dolphins sign Byron Jones
The Miami Dolphins have a lot of cap space, a lot of holes to fill, and a lot of pressure to make their 2020 offseason moves count after trading away an abnormally large percentage of their roster prior to and during the 2019 season.
Legal tampering day can be seen as a success as the team added Shaq Lawson, Ereck Flowers, Kyle Van Noy, and most notably, Byron Jones.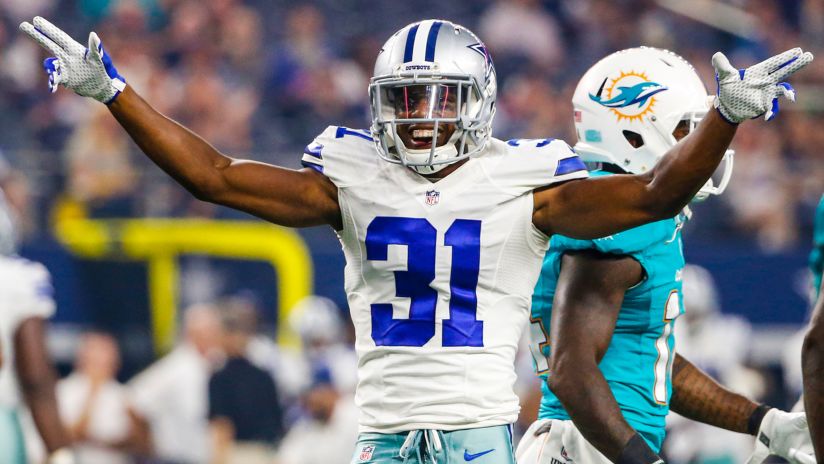 Cornerback was one of the team's several positions to address this offseason, and they made a splash by signing Jones and pairing him with the league's top-paid cornerback, Xavien Howard.
If Miami keeps Howard you can go ahead and chalk up him and Jones up as one of the league's top CB duos. There's still plenty of work to be done in Miami, but as Ice Cube would say, today was a good day.
3. Ravens acquire second & fifth-round picks for Hayden Hurst
Not the sexiest move of the day, but being able to acquire a second and fifth-round pick for Hayden Hurst, when the Ravens' roster is littered with tight ends, is a no brainer.
The Falcons needed to replace Austin Hooper after failing to re-sign him, so Hurst is a solid fit as a proven playmaker, but I give the edge to Baltimore in this particular trade.
Already setup to succeed offensively for the foreseeable future, the Ravens can now continue to add playmakers on the defensive side of the ball via the 2020 NFL Draft.
2. Cleveland Browns sign Jack Conklin
The Browns started off the day with signing Hooper to a monster deal, and backed it up with adding one of the top free-agent offensive lineman in Jack Conklin.
Cleveland was in dire need of a top offensive lineman after failing to properly protect Baker Mayfield last season, and Conklin is the man for the job as this transaction should help provide Mayfield with the necessary time in the pocket to take advantage of his array of skill players.
The Browns may end up as winners of free agency for the second straight offseason, now we'll wait to see if it pays off in the regular season.
1. Arizona Cardinals acquire DeAndre Hopkins
As a 32 year old there are very few things that surprise me at this point in life. However, this did!
It was just a few short months ago when the Houston Texans seemed to be on their way to the AFC Championship game (sorry for bringing up the team's unexplainable collapse to the Chiefs, Texans fans), and here we are today, with the team trading their best player in DeAndre Hopkins to the Arizona Cardinals.
The deal doesn't make sense for multiple reasons, but the biggest reason in my opinion, is the fact that the team recently surrendered two first-round selections to acquire Laremy Tunsil, appearing to be in win-now mode, and now they're trading away a player that literally changes how defensive coordinators game plan against you.
For the Cardinals, it's a home run. Adding Hopkins gives Kyler Murray another weapon on the outside, and best of all, they didn't have to trade the farm to acquire him. It also gives the team more freedom to select a top offensive lineman or defensive player with the No. 7 overall selection in the NFL Draft.
Sorry, Texans fans, this one has gotta sting.
Check out our NFL Draft related podcasts:
2020 NFL Mock Draft Review
Top 2020 NFL Draft WR's
Top 2020 NFL Draft WR's (Part 2)
Top 2020 NFL Draft Edge Rushers
Las Vegas Raiders Draft Preview
Ben Morgan is a co-host and blogger for the Loaded Box Podcast. Check out his article archive and find more from the Loaded Box on Twitter & Facebook