No division accumulated fewer total wins than the NFC East last season.
The 9-7 Eagles were the only team to make the playoffs, by default as the division winner, and they basically went unnoticed in the playoffs after being bounced by the Seattle Seahawks Wild Card Weekend.
Each of these teams have several positions that need to be filled, but I've singled out my biggest position of need for each team in the NFC East during the 2020 NFL offseason.
In case you missed any of the divisions we've previously covered, the links are below, but feel free to let us know your opinions for biggest position of need either in the comments section below or on Twitter!
AFC South
NFC South
AFC North
NFC North
AFC East
Philadelphia Eagles
9-7, 1st place NFC East
Lost Wild Card Weekend
First pick in 2020 NFL Draft: Round 1, Pick 21
Biggest Need: Wide Receiver
If the Eagles can land a couple of key free agents while maximizing the 2020 NFL Draft, I don't think they're too far away from being one of the top teams in the NFC. We know what this offense is capable of when a healthy Carson Wentz is surrounded by playmakers, and there's no denying that this team is currently starving for these playmakers on the outside. While injuries at the wide receiver position skewed the 2019 stats, it's still pretty sad to look at the team's leading pass catchers last year and have to get down to the fourth name listed before you've even come across a wide receiver. They had a couple of young guys that flashed at different points of last season, but there's more than enough room to add additional young talent at the position. Free agency will be interesting to monitor, but I'm currently projecting the Eagles to land one of the draft's top WR's with the 21st overall pick. Check out the Eagles selection in our latest mock NFL Draft.
Top Free Agents: Amari Cooper, A.J. Green, Robby Anderson, Emmanuel Sanders, Demarcus Robinson
Top NFL Draft Prospects: Jerry Jeudy (Alabama), CeeDee Lamb (Oklahoma), Henry Ruggs (Alabama), Tee Higgins (Clemson), Laviska Shenault (Colorado), Jalen Reagor (TCU)
Dallas Cowboys
8-8, 2nd place NFC East
First pick in 2020 NFL Draft: Round 1, Pick 17
Biggest Need: Secondary
The Dak Prescott situation is obviously the biggest dilemma surrounding the Cowboys this offseason, but as someone who believes Prescott will be the team's QB in 2020, I'm singling out the secondary as the team's biggest position of need. Both Byron Jones and Anthony Brown are free agents and the team has been in need of an upgrade at safety for a few years now. Opinions on biggest position of need will likely be all over the board this offseason, especially with Amari Cooper also set to become a free agent, so I could honestly get behind a couple of different positions here. However, I think the Cowboys would benefit greatly by solidifying their defense and getting back to becoming a team that can control the clock with the run game. Beefing up the secondary would be a key step in this process.
Top Free Agents: Byron Jones, James Bradberry, Chris Harris, Logan Ryan, Trae Waynes
Top NFL Draft Prospects: Jeff Okudah (Ohio St.), Kristian Fulton (LSU), Trevon Diggs (Alabama), CJ Henderson (Florida), A.J. Terrell (Clemson), Grant Delpit (LSU), Xavier McKinney (Alabama)
New York Giants
4-12, 3rd place NFC East
First pick in 2020 NFL Draft: Round 1, Pick 4
Biggest Need: Offensive Line
The Giants have the luxury of being able to take one of the best players available in this year's draft if they stay at No. 4, however, I believe they should try to move back and acquire more picks as a team that has several holes to fill. Atop that list is offensive line. The team used a first rounder on Daniel Jones in last year's draft, and now it's time to protect him as it seems like the Giants have been trying to figure out the offensive line for quite some time now. In order to get the best out of Jones, Saquon Barkley, Evan Engram and surprise first-year wide receiver Darius Slayton, the team needs to get more consistent up front, and that process needs to start immediately this offseason.
Top Free Agents: Anthony Castonzo, Jack Conklin, Andrew Whitworth, Jason Peters, Bryan Bulaga
Top NFL Draft Prospects: Jedrick Wills (Alabama), Andrew Thomas (Georgia), Tristan Wirfs (Iowa), Mekhi Becton (Louisville), Josh Jones (Houston)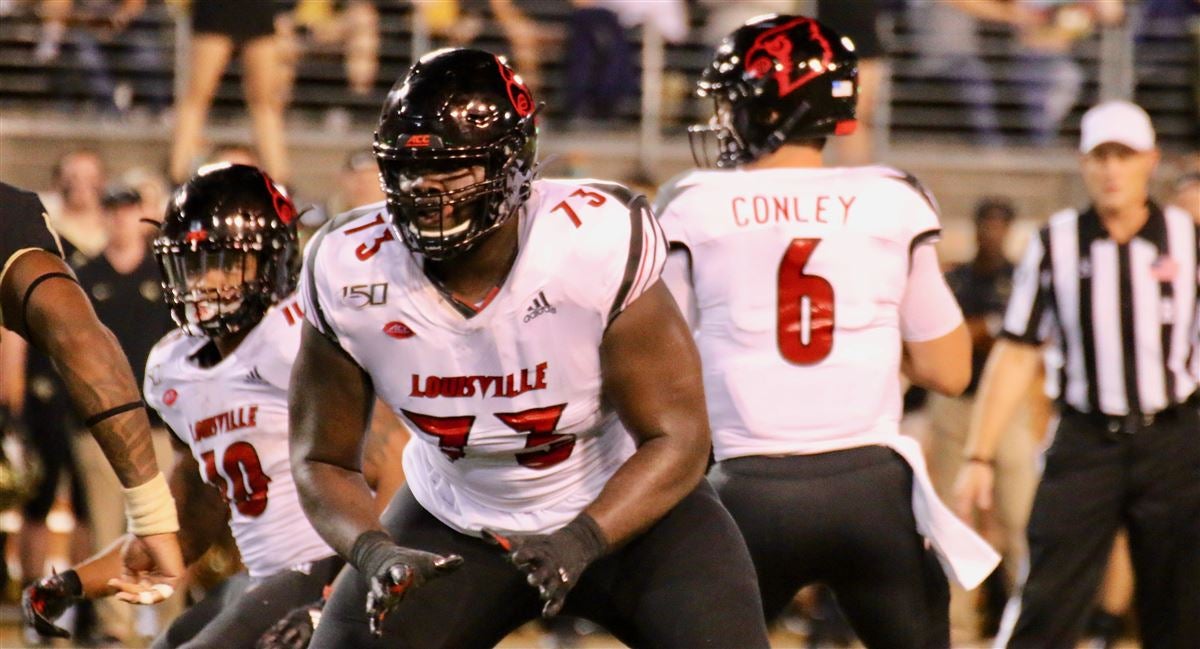 Washington Redskins
3-13, 4th place NFC East
First pick in 2020 NFL Draft: Round 1, Pick 2
Biggest Need: Offensive Line
For those who believe selecting at quarterback at No. 2 overall is a good idea, I'd like to point you in the direction of the Arizona Cardinals. They went from trading up to take Josh Rosen, to punting on him after one year and selecting Kyler Murray, and now they still find themselves picking in the top 10 of this year's draft. Picking a quarterback in back-to-back first rounds has proven to be very detrimental as you do yourself such a disfavor by missing out on top-end talent since you selected another QB instead of a player that could have supported the previously-selected quarterback. Rather than being in the same situation as the Cardinals, the Redskins should prioritize protecting Dwayne Haskins and actually giving him an opportunity to succeed. If after 2-3 years you don't believe he's your guy, then fine, cut bait, but there's no way anyone can determine how his career is going to go based solely on last year's small sample size.
Top Free Agents: Anthony Castonzo, Jack Conklin, Andrew Whitworth, Jason Peters, Bryan Bulaga
Top NFL Draft Prospects: Jedrick Wills (Alabama), Andrew Thomas (Georgia), Tristan Wirfs (Iowa), Mekhi Becton (Louisville), Josh Jones (Houston)
Check out our NFL Draft related podcasts:
2020 NFL Mock Draft Review
Top 2020 NFL Draft WR's
Top 2020 NFL Draft Edge Rushers
Las Vegas Raiders Draft Preview
Ben Morgan is a co-host and blogger for the Loaded Box Podcast. Check out his article archive and find more from the Loaded Box on Twitter & Facebook