Week 16 is in the books, fantasy football championships are in the books, so that means it's time to reflect on where we were wrong, and where we were right in regards to the 2019 fantasy football season.
We keep our pre-draft season fantasy rankings live on our website throughout the season so that everything's transparent, but I wanted to give you something to read as you crack beers and watch bowl games now that this fantasy season is over.
Enjoy those beers and bowl games as you sort through some of my top hits and misses at each position and feel free to let us know your biggest hits/misses on Twitter or in the comments section below.
Quarterback Top Hit
Dak Prescott, Dallas Cowboys
I never understood Prescott's ADP this pre-fantasy draft season. He's been a consistent QB1 his entire career, and his 2019 outlook was as promising as it ever has been after seeing how well he played the second half of the 2018 season following the acquisition of Amari Cooper. Unfortunately for Prescott owners his downfall occurred at the worst time possible, scoring under 20 fantasy points in four of his last five weeks. So while Prescott may have been a big reason you made noise this fantasy season, he may also have been the reason you came up a little short at the end. Prescott finished QB3 behind Lamar Jackson and Deshaun Watson.
Quarterback Top Miss
Lamar Jackson, Baltimore Ravens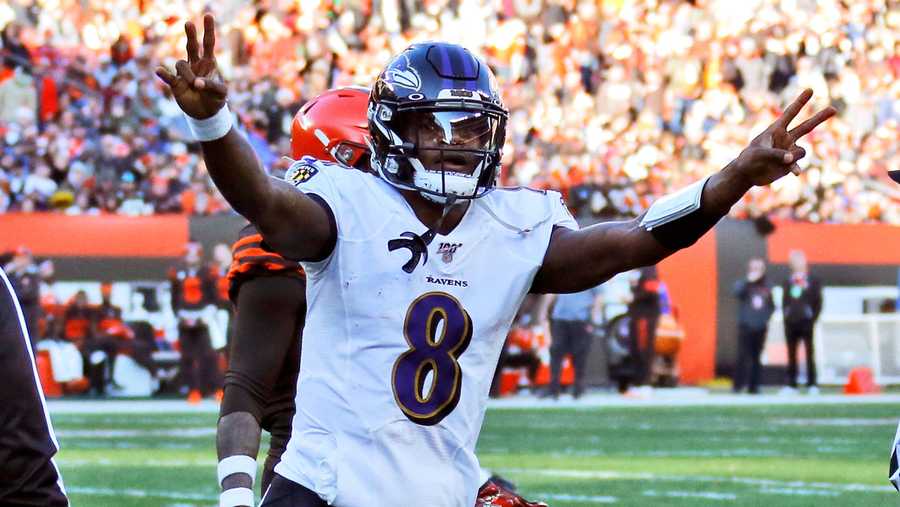 Not only was Jackson a quarterback I didn't want starting for my fantasy squad, I wasn't really even huge on rostering him as a backup. I had Jackson ranked as my QB23 behind the likes of Sam Darnold, Jimmy Garoppolo and Derek Carr. Over the course of the season, Jackson proved to be a consistent force on an offense opposing defenses couldn't contain. Throwing for 36 touchdowns while adding an additional 1,200 yards and seven TD's on the ground, Jackson will go down as my top miss of 2019.
Running Back Top Hit
Christian McCaffrey, Carolina Panthers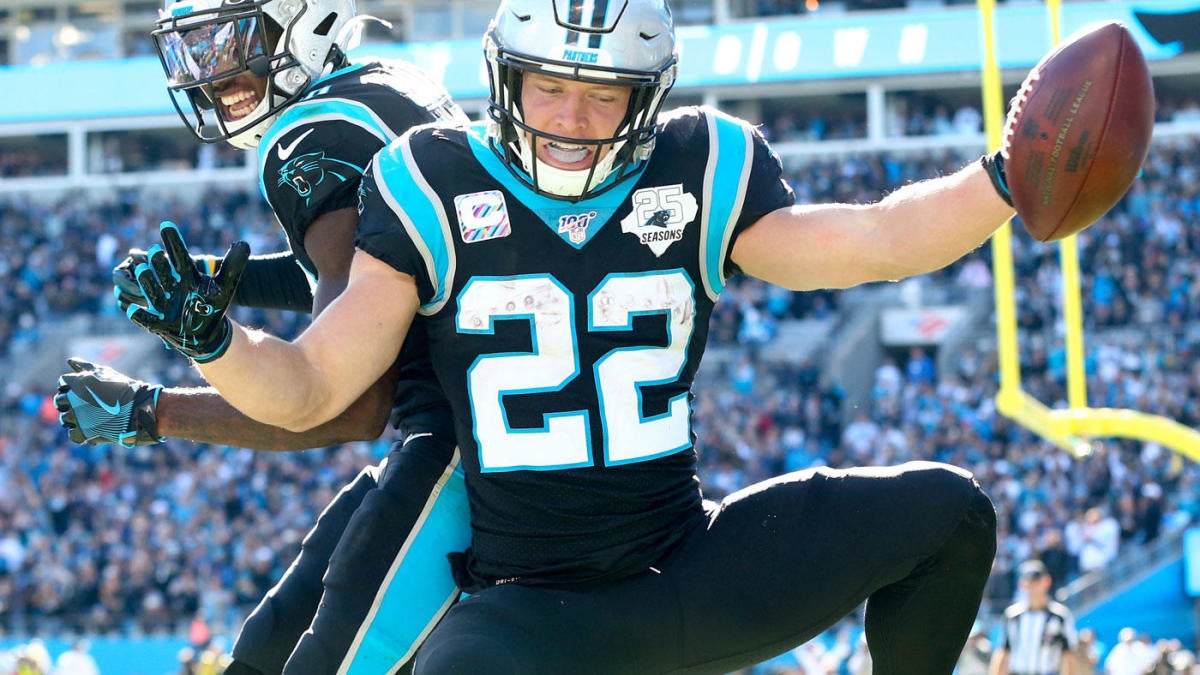 I can't really brag too much about this one, since literally everyone had CMC as a top-three overall pick, but I was on record with McCaffrey as my No. 1 overall player this season ahead of both Saquan Barkley and Alvin Kamara. I actually got to the point where I didn't think it was really even close as to who the top overall pick should have been. McCaffrey lived up to and exceeded the preseason hype by totaling 2,294 yards and 18 touchdowns while finishing under double-digit fantasy points just once this season. He more than made up for his Week 2 five-point fantasy blunder scoring 20 or more fantasy points nine times, 30 or more three times, and over 40 once.
Running Back Top Miss
Aaron Jones, Green Bay Packers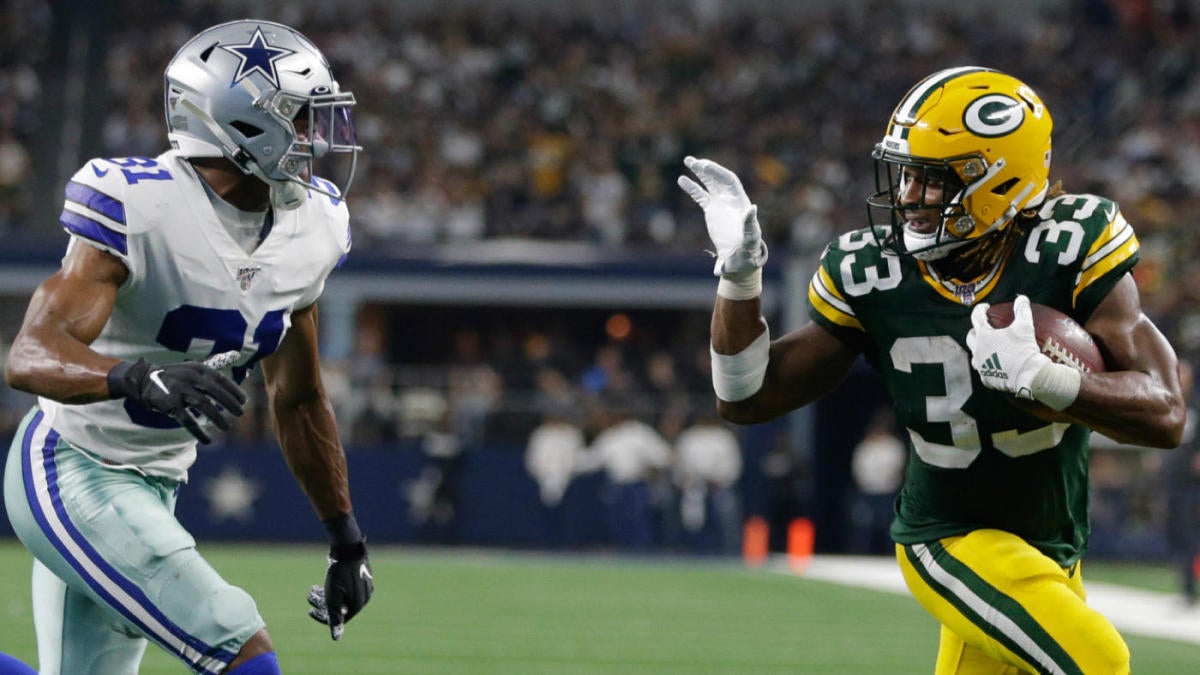 I hate doing this, but I've gotta give my co-host DJ Premo some credit here. He had Jones ranked as his seventh overall running back while I had him 17th – he finished RB5. After a disappointing four-point effort Week 1 against the Bears, Jones proved to be both a consistent weekly RB1 along with providing several boom weeks along the way. Jones proceeded to top double-digit fantasy points in nine of his next 13 games, highlighted by a 42-point Week 5 performance at Dallas. I've traditionally avoided any hype surrounding RB's playing alongside Aaron Rodgers, but I was wrong this time – Jones is the real deal.
Wide Receiver Top Hit
Jarvis Landry, Cleveland Browns
By no means was Landry a top wide receiver you wanted leading your squad, but despite an unfavorable preseason ADP, Landry finished as WR19 in 2019. Even with several fantasy analysts down on Landry this season after the offseason acquisition of Odell Beckham Jr., I had Landry ranked as my 18th-overall wide receiver. Much like I said before about Prescott, Landry had a terrible end of the season, failing to reach double digits in his final four matchups. However, Landry may have been one of the reasons you made you fantasy league's playoffs this season, earning four straight double-digit performances between weeks nine and 12 – including a 10-catch, 148-yard two touchdown performance against his former team in the Dolphins.
Wide Receiver Top Miss
Marquez Valdes-Scantling, Green Bay Packers
I definitely bought into the hype of Rodgers making two Packers' wide receivers fantasy relevant this season. My selection for this role was MVS over Geronimo Allison, but regardless of who I picked, I was destined to be wrong. Valdes-Scantling finished the season as WR76 after I had him ranked 37th. He scored double-digit fantasy points in both games he scored a touchdown in, but besides those two weeks, he was unusable – and that's saying it nicely. In fact, after his Week 7 133-yard, one-touchdown performance against the Raiders, MVS failed to record more than a single point in any of the team's remaining eight games. Expect Green Bay to address the WR2 position this offseason.
Tight End Top Hit
Jared Cook, New Orleans Saints
Cook's preseason ADP was much lower than I expected after recording career highs in both yards (896) and touchdowns (6) with the Raiders in 2018. This season he finished as TE6 as one of just seven tight ends to post more than 100 total fantasy points. Cook also posted these numbers despite playing in two less games than all but one tight end that finished ahead of him this season. At a position where most players are touchdown dependent, Cook was one of the most consistent finishing second to only Mark Andrews (10) in receiving TD's with eight.
Tight End Top Miss
Austin Hooper, Atlanta Falcons
Hooper finished as TE7 and would have been even higher if he wouldn't have missed Weeks 11-13 due to injury. Despite being higher than I should have on Hooper in previous years, I decided to rank Hooper lower this season and dropped him all the way down to TE16. Despite the games missed, Hooper had a career season catching 68 passes for 742 yards and six touchdowns. He's been relatively quiet since returning from injury, so he likely disappointed you if you played him in your fantasy playoff matchups; but there's no doubt Hooper will be a top-five TE drafted next season.
Check out our College Football Bowl Games Live Betting Blog this bowl season as the degenerate gambles of the Loaded Box Podcast provide their thoughts and picks for each and every game!
Ben Morgan is a co-host and blogger for the Loaded Box Podcast. Check out his article archive and find more from the Loaded Box on Twitter & Facebook