I am sitting here on a Wednesday night watching Game 7 of the World Series. I am tired and don't feel like writing. But you guys depend on me. I am here to give you winners. The write-ups will be short but the players will be excellent. Here we go.
Start 'Em
QB: Sam Darnold vs. Miami Dolphins
Darnold has not been great since his return but he is a talented player with talented guys around him. The Dolphins are the worst defense in the league and the Jets definitely know they can win the next six games if they play well.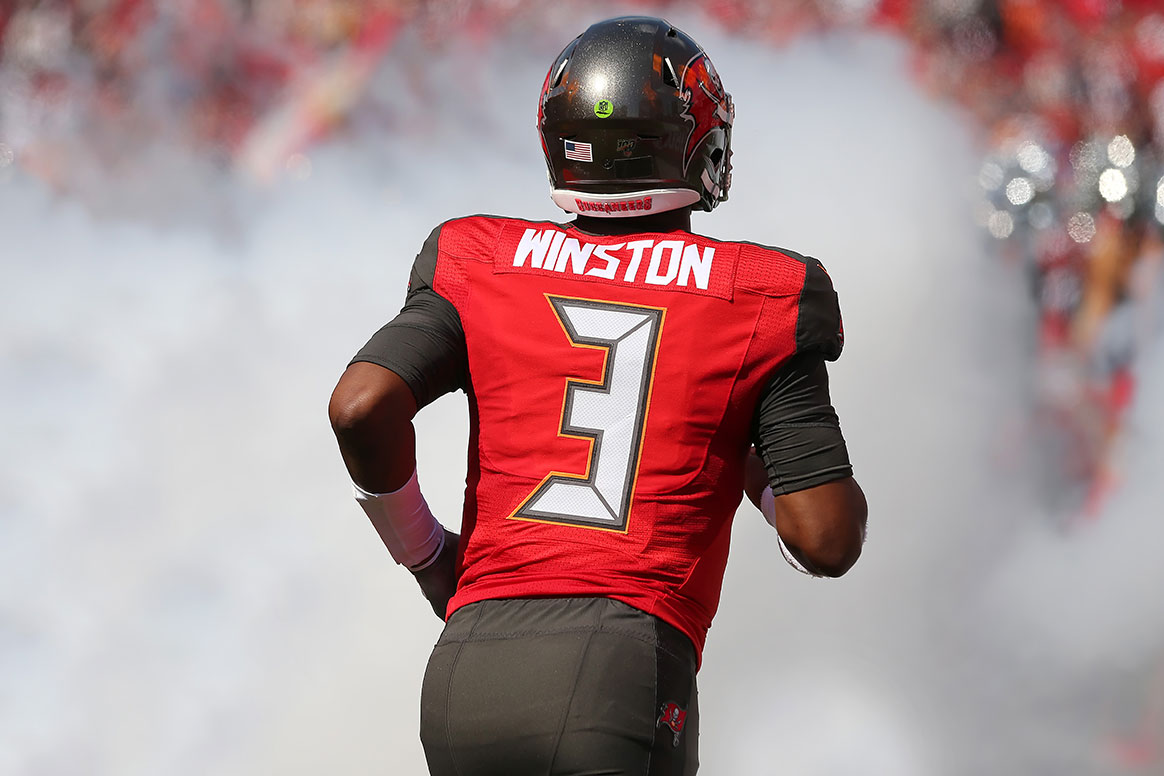 QB: Jameis Winston vs. Seattle Seahawks
This game will be back and forth and everything will be through the air. The Seahawks struggle to defend the pass and this one should be a high-scoring affair. Play all your fringe fantasy players in this game.
RB: Le'Veon Bell vs. Miami Dolphins
This is a dream matchup for Bell after hearing all the trade rumors. He definitely hears everything swirling around and that will give him extra motivation. This will be a 150+ total yards game for Le'Veon.
RB: Mark Ingram vs. New England Patriots
I understand the Patriots have one of the best defenses in the league. But they have been run on lately and all of their attention will go to Lamar Jackson. Ingram will roam free. There is no team better at taking away your best option than the Patriots.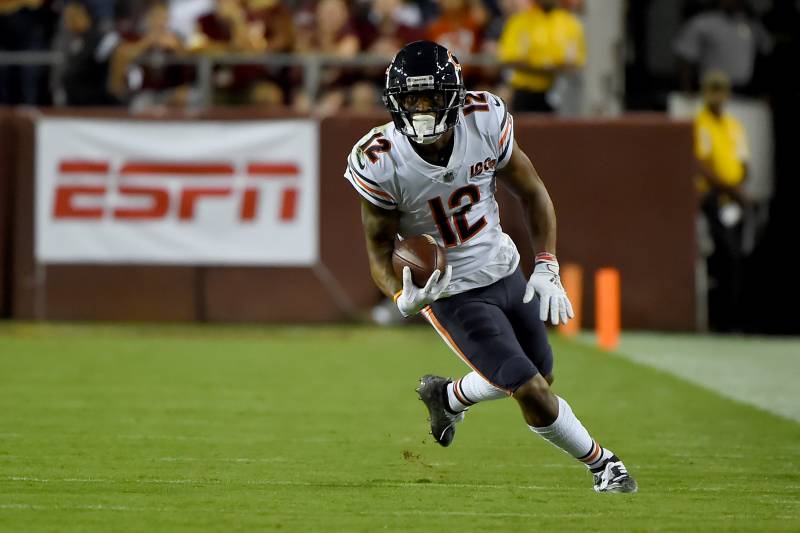 WR: Allen Robinson vs. Philadelphia Eagles
This passing defense is horrendous. Mitch Trubisky gives Robinson all the chances he can when he has time. Collision course for a monster game.
WR: Michael Gallup vs. New York Giants
I will keep starting Gallup until I get this right. He is too talented of a guy to not put up huge numbers against one-on-one coverage with Amari Cooper taking all of the attention. Giant game coming from Gallup Monday night.
TE: Greg Olsen vs. Tennessee Titans
The Titans struggle vs. tight ends. I hate trying to pick tight ends this year. That's it. That's all I've got.
Defense: Carolina Panthers vs. Tennessee Titans
The Titans are not an up-tempo team that is going to put up a lot of points. The Panthers are a team coming off an embarrassing ass pounding. Classic rebound game.
Sit 'Em
QB: Lamar Jackson vs. New England Patriots
As I said earlier when referring to Mark Ingram – all of the Patriots attention will be on Jackson. Nobody takes one guy away better than Bill Belichick.
QB: Kyler Murray vs. San Francisco 49ers
Is there any way you are comfortable playing any quarterback versus the Niners? I'm not.
RB: Chris Carson vs. Tampa Bay Buccaneers
Tampa Bay boasts the top run defense in the entire league. The combination of Devin White and Lavonte David with Ndamukong Suh up front is no joke.
RB: Sony Michel vs. Baltimore Ravens
Baltimore has been strong against the run this season so the Patriots won't ground and pound. It is more likely that Brady throws the ball 50 times. James White is the running back to play this week.
WR: Odell Beckham vs. Denver Broncos
I hate to say this but Beckham is not an every week start in fantasy football anymore. You picked him high but you have to be okay with conceding this fact. You will not win a championship playing Beckham every single week. Come to terms with that.
WR: Alshon Jeffery vs. Chicago Bears
Alshon does not have the ability to get open anymore. I would have trouble starting him on any given week right now. I am definitely not playing him against an excellent Bears' defense.
Have start/sit questions? DM @LoadedBoxDJ or @loadedbox on twitter.
Be sure to check out the latest episode of the Loaded Box Podcast as we discuss our top daily fantasy sports bargains, stacks, must use/avoid players, and answer listener start/sit questions.
DJ Premo is a co-host and blogger for the Loaded Box Podcast. Check out his article archive and find more from the Loaded Box on Twitter & Facebook