Urban Dictionary defines the word sidepiece as "The other women."
If you've been around here for a while now, you know what the title of this article means, but in case you're new, Ben Morgan's (me) definition of Sunday Sidepiece is.. Yea, you've got your go-to fantasy players that you're using every week, but you know you're always looking for a little extra on the side. Here we focus on players you should find a way to sneak into your starting lineup in an attempt to score you a little more on NFL Sundays. Much like your lady sidepiece, you're not always going to need what this player provides, but when you're desperate, it'll be there for you.
My definition is much longer than Urban Dictionary's, but I get paid by the word, so I won't be changing it anytime soon.
So now that all the new readers are caught up, let's jump into bed Week 6 with our Sunday Sidepieces!
Rashaad Penny, RB, Seattle Seahawks vs. Cleveland Browns
(**if active**)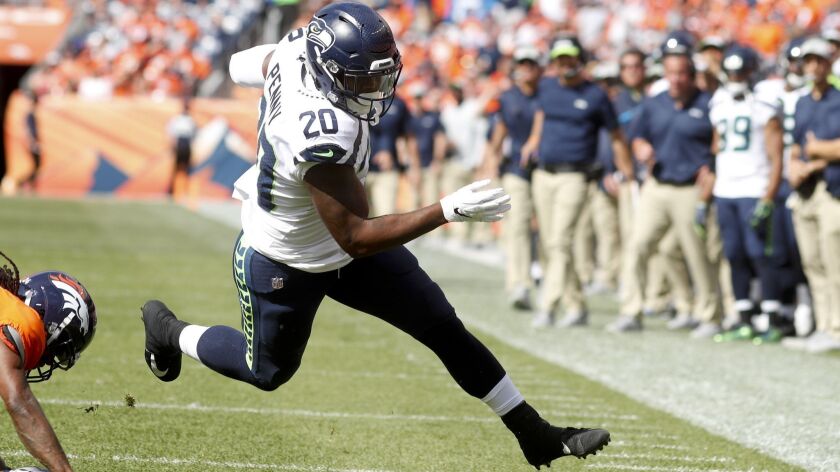 After missing weeks three and four, Rashaad Penny returned last week to the tune of eight touches against the Rams. Expect Penny to see an uptick in touches this week as the Seahawks get the Browns who just allowed the 49ers to rush for 275 yards and two scores on 40 attempts. Chris Carson has been pretty solid since shaking his early case of the fumbles, but there should be plenty of carries to go around this week, making Penny a nice RB2/Flex option.
D.J. Moore, WR, Carolina Panthers vs. Tampa Bay Buccaneers
He hasn't reached 13 fantasy points in a single game this season and has only hit double digits once, but D.J. Moore is an interesting play to consider this week as he gets a juicy matchup against the Bucs and their well-below-average pass defense. Kyle Allen hasn't been a fantasy stud since his four-touchdown debut against the Cardinals, but Christian McCaffrey isn't going to run/catch for a million yards and numerous touchdowns every week. At some point Allen is going to have to lead this offense, and I could see him connecting with Moore to the point he becomes fantasy relevant this week in Tampa.
Adrian Peterson, RB, Washington Redskins vs. Miami Dolphins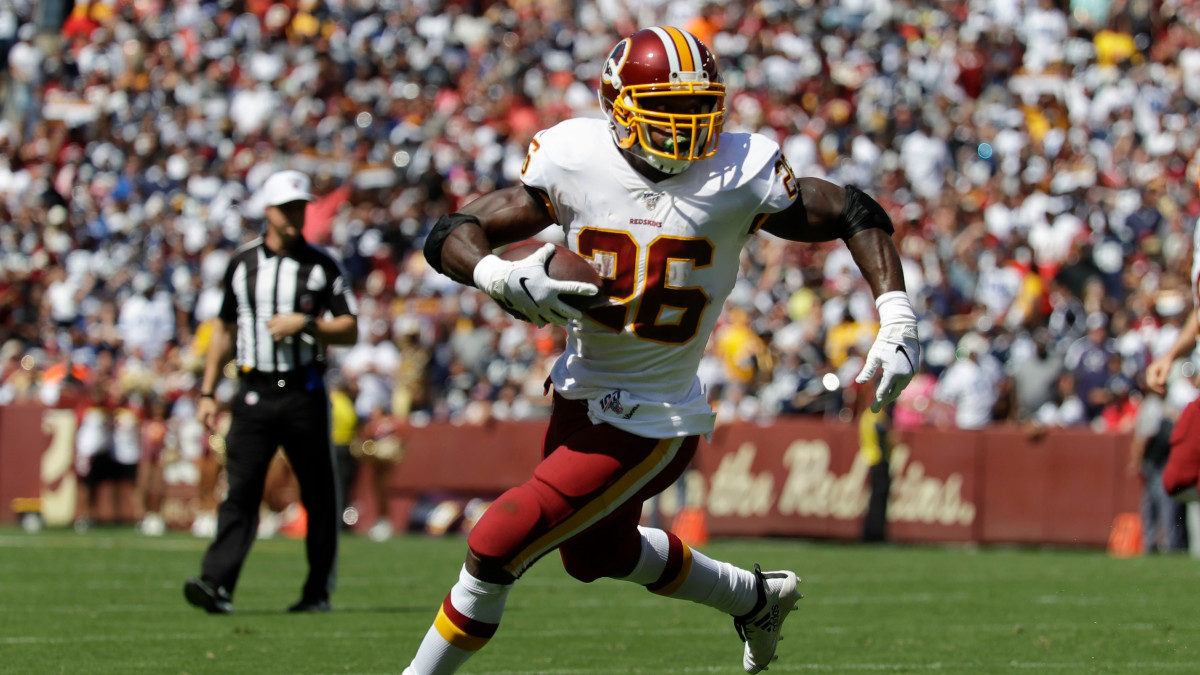 Using players going against the Dolphins is always a good idea when it comes to fantasy football, and yes, that even includes members of the Washington Racial Slurs. We debated between the use of Adrian Peterson and Chris Thompson on our NFL Week 6 Fantasy Football Preview Podcast earlier this week, and the more I let it simmer, the more I give the edge to Peterson. While Thompson is more versatile and provides more upside at this point in his career than Peterson, I see this being a game where Washington can find plenty of success by simply turning and handing the ball off to a running back – and this role should belong to Peterson. Miami ranks dead last in the NFL allowing nearly 176 rushing yards per game, and it's not like the Dolphins are a team that's going to get out to a big early lead forcing their opponent to become pass happy. This isn't a sexy pick, but it's the end result that matters when it comes to sidepieces.
Tevin Coleman, RB, San Francisco 49ers vs. Los Angeles Rams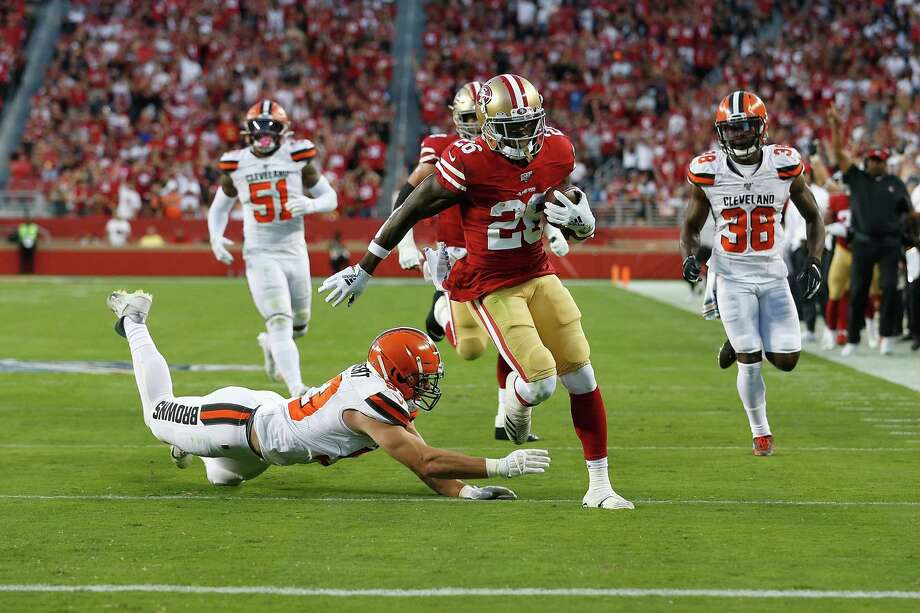 Is this a case of recency bias? Possibly. But the 49ers look like they are determined to set the tone of each game via their run game, and despite Matt Breida being the team's starter, Tevin Coleman is quickly becoming fantasy relevant once again. After missing weeks two and three and having week-four bye, Coleman racked up 15 fantasy points last week against the Browns after rushing for nearly 100 yards and a touchdown. While the Browns are pretty bad against the run, the Rams aren't much better as they've allowed the ninth-most fantasy points to RB's so far this season. The familiarity Coleman has with Kyle Shanahan doesn't hurt either as he's had multiple years of working with and scheming plays for Coleman.
Have a Sunday Sidepiece that didn't make the list? Let us know which sleepers you're rolling with on Twitter or in the comments below!
Be sure to check out this week's episodes of the Loaded Box Podcast as we help get you set for the week in fantasy with our DFS bargains, stacks, and general advice for Week 6 & give our picks both straight up and against the spread for each game on this week's slate in our gambling preview!
Ben Morgan is a co-host and blogger for the Loaded Box Podcast. Check out his article archive and find more from the Loaded Box on Twitter & Facebook