Now that we are getting to week three we can start to get a better feel of the players and teams we like and don't. I will not feel completely comfortable until after week three is over, but I am much more confident than the first two weeks.
It is late and I have procrastinated getting this week's article out. So let's get right to it.
Start 'Em
QB: Matthew Stafford @ Philadelphia
Philadelphia gave up a ton of passing yards to Case Keenum. CASE KEENUM. He stinks out loud. Matthew Stafford had the worst year of his fantasy career last year and he looks to be bouncing back. Unfortunately, he has to face a terror of defenses in the NFC North, so he must take advantage when playing against weaker defenses. Here is his chance. Make me look good, Matt.
QB: Josh Allen vs. Cincinnati
I am not a Josh Allen fan by any means. He is an inaccurate quarterback who relies on his leg to get him out of trouble. He is going to struggle against good teams, similar to how I feel about Lamar Jackson. This week he faces the Bengals. Enough said.
RB: Carlos Hyde @ LA Chargers
The Chargers have been incredible against the pass but the same ol' story against the run. Carlos Hyde has been getting a bunch of carries and Deshaun Watson has been getting crushed. Sacked four times in each of the last four games. What is the best way to keep your quarterback unscathed? Run. The. Ball. Chalk Hyde up for 100 yards and a score.
RB: David Montgomery @ Washington
The Redskins have given up the second-most yards against the run in the first two weeks. You saw Matt Nagy turn to his run game as he doesn't trust Mitchell Trubisky, and why should he? I see Montgomery continuing to get carries as well as get more involved in the pass game with a dual backfield with Tarik Cohen. Plug him in this week.
WR: D.K. Metcalf vs. New Orleans
D.K. Metcalf scored his first touchdown last week. The Saints are boasting the worst pass defense in the league and this is just a continuation of last year. Russell Wilson will have the ball in his hands more often now that Drew Brees is out for a few weeks. I can just picture Russ rolling out, spinning and running backwards, spinning again and running forward and launching downfield to a full sprinting Metcalf. He only runs straight because he can't turn his head to see if anyone is chasing him because he has zero range of motion. He ends up in New York because he still has not figured out how to turn. Metcalf is now a Buffalo Bill.
WR: Kenny Golladay @ Philadelphia
Someone has to benefit from Stafford's good week, right? Kenny Golladay is the guy.
TE: O.J. Howard vs. New York Giants
O.J. Howard has not been involved in Tampa Bay's offense yet. What better time to bust out than against the New York Giants. Howard is too good of a talent to keep getting held down. Write this down in your journal and kiss my ass when this prediction is correct. 78 yards and a TD.
Defense: Tampa Bay Buccaneers vs. New York Giants
This Tampa Bay defense has been flying around the field and completely shut down Christian McCaffrey. Now they get to face Daniel Jones in his first game. I love this matchup.
Click HERE to get entered to win our Amari Cooper signed mini helmet, and enter registration code LOADED at pristineauction.com/register to get $5 added to your Pristine Auction account!
Sit 'Em
QB: Deshaun Watson @ LA Chargers
I am worried about Deshaun Watson's health in this game. I know this is a bold prediction, seeing as you are most likely starting him because you drafted him high, but the Texans' weakness is the Chargers' strength. The Texans will not be able to prevent Watson from getting hit often in this one.
QB: Kyler Murray vs. Carolina
The Panthers have been really good against the pass. Adversely, I don't think Kyler Murray and Kliff Kingsbury are going to be any good together. This is going to be a disaster of a year for these two. Fade this team all year.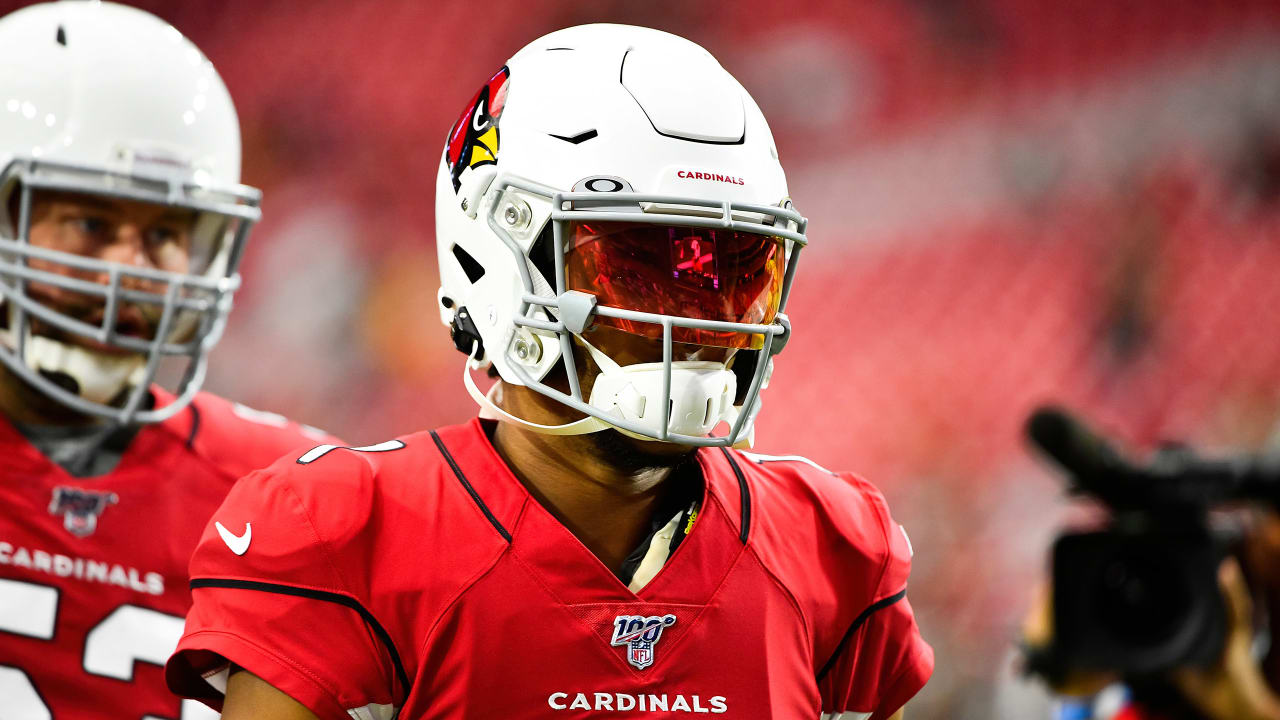 RB: Damien Williams/LeSean McCoy vs. Baltimore
The Ravens have given up 41 yards against the run. I repeat. 41 yards against the run. I don't care how bad of a team you are (Dolphins/Cardinals). Your quarterback can run for 41 yards. That is scary good.
RB: Josh Jacobs vs. Minnesota
The Raiders have relied on Josh Jacobs these first two weeks but now he is hobbled. I am worried about a hobbled Jacobs against a solid Minnesota defense. If you have better options in the flex I would go ahead and bench him this one time.
WR: Courtland Sutton vs. Green Bay
Jaire Alexander is one of the best up-and-coming CB's in this league. If you haven't watched him play this year, you need to. As far as I can see, Courtland Sutton is Denver's number one wide receiver and that means he draws Alexander. Add to that, Denver will struggle blocking this pass rush and Joe Flacco will be on his back a lot, which equals a recipe for disaster.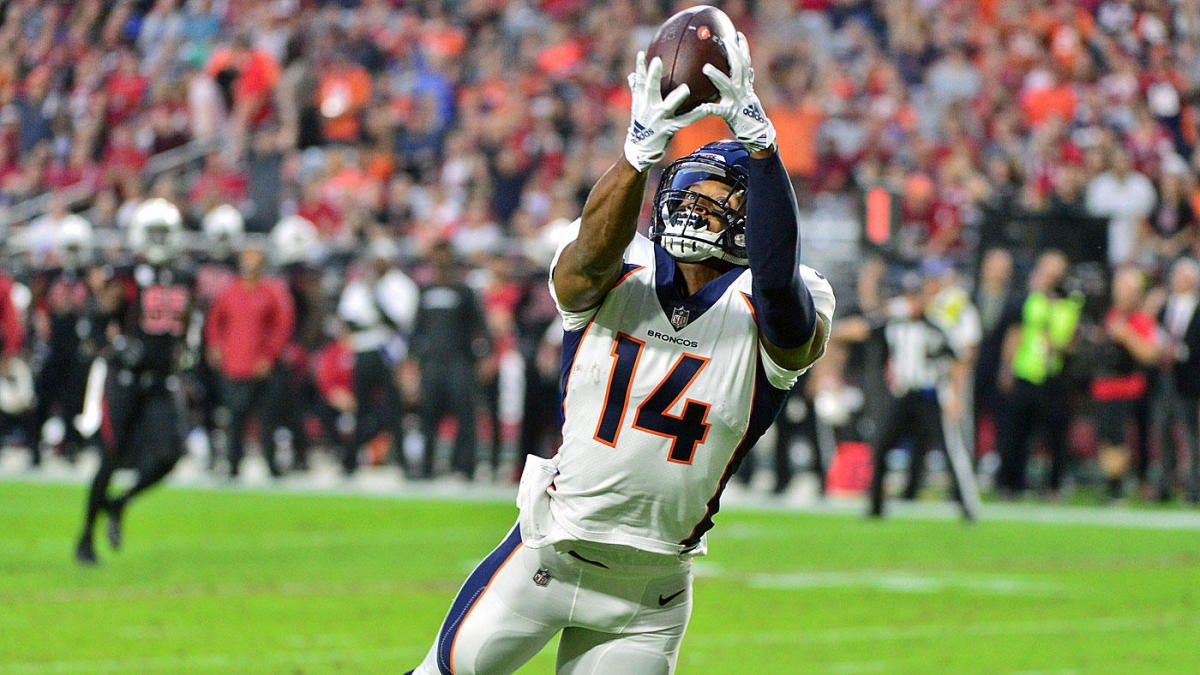 WR: Terry McLaurin vs. Chicago
Bears Defense. Low Scoring. Do not play him. You have been warned.
Be sure to check out the latest episode of the Loaded Box Podcast as we discuss our top daily fantasy sports bargains, stacks, must use/avoid players, and answer listener start/sit questions!
DJ Premo is a co-host and blogger for the Loaded Box Podcast. Check out his article archive and find more from the Loaded Box on Twitter & Facebook