With the 2019 NFL Preseason now underway, the itch has returned to gamble on the sport we all love, which has led me to looking into prop bets for the upcoming season.
The obsession of betting on football has led to oddsmakers allowing bets on pretty much anything you can imagine, so like many of you, I indulge in this money-sucking trap for better or worse.
Plus, being a Dolphins fan usually equates to the season being over by mid October, so it's nice to have a rooting interest that matters throughout the season – and that's exactly what gambling provides.
So let's take a look at some of my top season-long NFL prop bets and see if we can't fatten those wallets!
Enter code LOADED when you register to earn $5 towards an auction item!
Odds to Win Super Bowl LIV
Bet: Indianapolis Colts +1200
We saw the Colts and Andrew Luck put together a strong season last year with a vastly improved offensive line and much better overall play on the defensive side of the ball. It feels like the AFC is pretty wide open with teams like the Patriots, Browns, Chargers and Chiefs all likely to be in the mix when it's all said and done, but given the odds you're getting with the Colts, I like this potential return on investment.
Odds to Win AFC West Division
Bet: Los Angeles Chargers +160
While I think the Chiefs will be good once again in 2019, I am a believer in regression and opposing defenses learning from mistakes teams made the previous season. I've also always been a believer in Philip Rivers, and if he's ever going to make another serious push at a Super Bowl, this is his window. The Melvin Gordon situation is obviously one to monitor, but a healthy Hunter Henry paired with the duo of Keenan Allen and Mike Williams makes the Chargers a potentially explosive offense. Plus, we all know how important pass rushers are, and the Chargers have one of the best duos in the league in Joey Bosa and Melvin Ingram. I'll take the underdog in the Chargers this year.
Odds to Win Regular Season MVP
Bet: Philip Rivers +3000
Sort of doubling down on Rivers and the Chargers here. But if the Chargers do win the AFC West, Rivers will have likely had a very nice season, and potentially outplayed – even if the stats don't quite match – Patrick Mahomes. The MVP race always begins open to several well-deserving players, but if Rivers can lead his team to double-digit wins, a division title, and posts decently-impressive numbers along the way, there's a chance the voters could look at this season almost as a lifetime achievement award for Rivers and reward him as the league's MVP. Mahomes, Luck, Aaron Rodgers, Tom Brady, Drew Brees and several others are obviously fine choices, but Rivers' potential return provides excellent value if you hit.
NFL Offensive Rookie of the Year
Bet: Josh Jacobs +650
We've seen rookie running backs step into the league and become instant producers, and that's exactly what I believe Jacobs will do for the Raiders. There is very little in regards to competition for touches in the Raiders' backfield, so Jacobs should produce excellent numbers as a rookie both running and catching the ball. We're at the point in the league where it doesn't pay to save RB's for the future by lessening their workload, so expect the Raiders to ride Jacobs while they can under his rookie contract (and then proceed to give him the Le'Veon Bell/Zeke Elliott treatment once he either holds out or is due for an extension).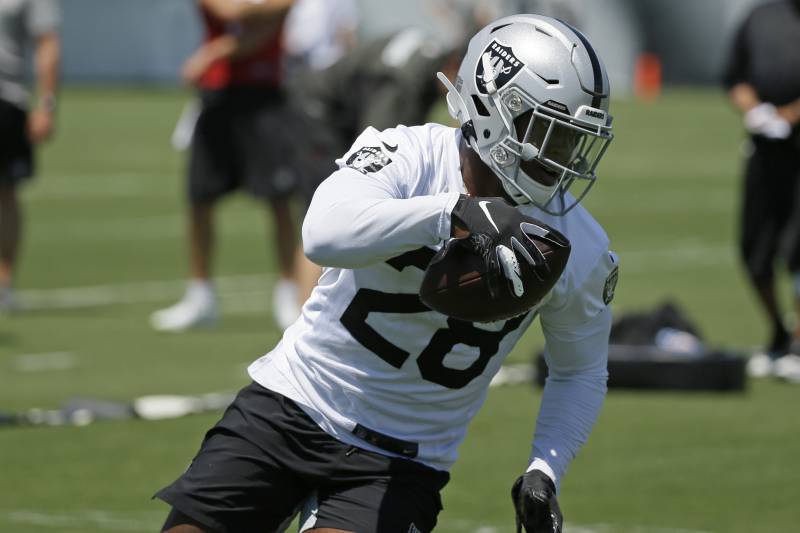 NFL Defensive Rookie of the Year
Bet: Devin White +600
White is going to be a tackling machine for the Buccaneers' defense this season, especially in the absence of Kwon Alexander. And while there are some big-name edge rushers that came out of this class, it's not very often that one comes into the league and instantly produces big-time sack numbers. Since this award is usually given to a stat compiler, I'll take the linebacker that's in store for a lot of tackles this season.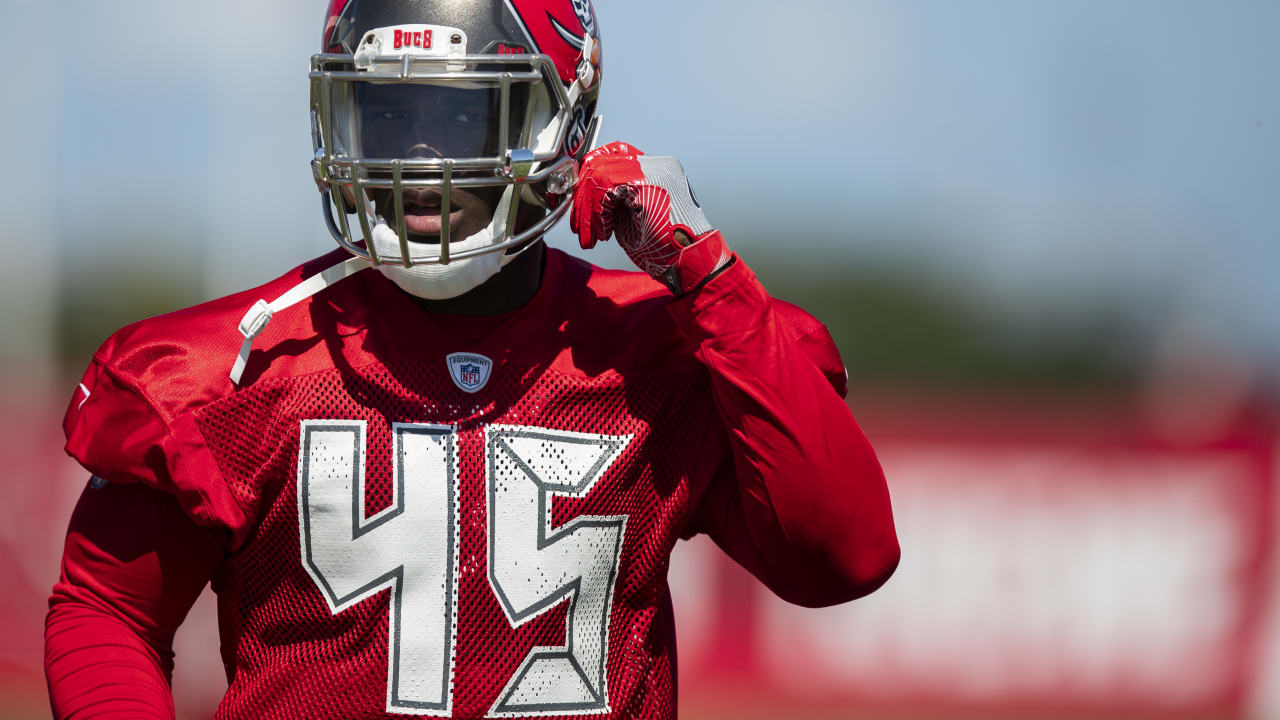 Kyler Murray Regular Season TD Passes
Bet: Under 21.5 -120
If this number were total touchdowns, I'd bet the over, but since it's passing TD's only, I'm pretty set on the under. While I believe Murray and Kliff Kingsbury are a nice pairing, I'm not predicting instant success for the duo. Taking a quick glance at last year's rookie QB's, Baker Mayfield was the only player to reach this mark, and that's with Josh Allen, Sam Darnold, Josh Rosen and Lamar Jackson each playing a significant number of snaps. While the number seems doable, my money is on the under, and I feel pretty good about it.
Most Regular Season Receiving TD's
Bet: Davante Adams +1100
These odds feel very favorable for a guy that finished tied for second in the league last season in receiving touchdowns. You're getting Aaron Rodgers' top target in an offense that should bounce back in a nice way in 2019, plus, there really hasn't been a second Packers' WR to emerge so far this training camp so Adams is definitely a lock for another 150+ targets this season. Touchdowns are definitely one of the hardest stats to predict heading into a season, but given Adams' odds at +1100, this just may be my favorite bet of the entire 2019 NFL season.
Be sure to check out the latest episode of the Loaded Box Podcast as we discuss which of the top-12 running backs we're targeting/avoiding this upcoming fantasy season.
Check out our 2019 fantasy football position-by-position rankings
QB Rankings
RB Rankings
WR Rankings
TE Rankings
Ben Morgan is a co-host and blogger for the Loaded Box Podcast. Check out his article archive and find more from the Loaded Box on Twitter & Facebook