Written by Mikey Ostrowski
Season-Long record: 8-8 (50%) on Start Ems, 11-5 (69%) on Sit Ems
*All season long, I will be keeping track of all of the starts/sits I get correct. I like to keep myself honest here…*
Before I get into it, let me start by saying this: I try to make the difficult calls on these. Sure, I can be like the "big" fantasy analysts out there, but what good am I doing if I'm telling you to start Josh Jacobs or Chris Godwin? I will never provide the easy calls because those are the types of guys you don't need to be told to start/sit.
With that being said, I was hoping to smash these a bit more in week one (though, if Marlon Mack doesn't go down, I think I land the call to start him and sit Jonathan Taylor), but it's a long season. Let's give it another go!
Quarterbacks:
Start of the Week: Josh Allen (BUF)
Josh Allen did not disappoint last week when I listed him as the start of the week; and we're doubling down and doing it again. Though Allen had some questionable throws, he still managed to turn in a very solid day at the office. He draws another exploitable defense in week two that was just shredded by Cam Newton for two rushing touchdowns. Consider Allen a set-and-forget player against Miami.
Start: Tom Brady (TB)
Brady's Tampa debut was disappointing, but if he's gonna rebound, it's going to be against Carolina this week. Mike Evans should return fully (or at least mostly) healthy, Chris Godwin should be locked and loaded as always (providing there is no concussion) and Rob Gronkowski could be in for his first relevant game back in the NFL. I'd be shocked if Brady doesn't finish as a top-10 quarterback this week, so I'm firing him up with confidence against the Panthers.
Start: Ryan Tannehill (TEN)
Last week, Philip Rivers threw for 363 passing yards against Jacksonville. There was never any concern over that defense, but old-man Rivers proved that there really is nothing there. I'd expect Tannehill to come into this matchup and find some success. This could be a smash game for him and his favorite receiver, A.J. Brown.
Start: Jimmy Garoppolo (SF)
Jimmy G was listed as a start last week and just barely warranted that designation. He's going to find himself in a favorable matchup against the New York Jets, who, as I have previously mentioned, are VERY exploitable. Jimmy may also see one or two of his receivers come back from injury next week, which will provide an obvious uptick. The upside is there, and if you need a QB to plug-and-play this week, Garoppolo could be your guy.
Sit of the Week: Sam Darnold (NYJ)
Sam Darnold is one of only two repeat-offenders on the sit list this week. I don't care if you're in a 1QB league, a superflex league, or a 2QB league… there's gotta be something better for you somewhere. With Le'Veon Bell likely out for the week, I'd expect Darnold to be under a ridiculous amount of pressure against San Francisco.
Sit: Deshaun Watson (HOU)
You're going to love me or hate me for this one, but I really am finding it tough to want to start Watson this week. He did all of his damage in garbage time last week, something that I don't see Baltimore really succumbing to. As good as Watson is, he's going to find a tough time offering top-12 upside in this one. I'd rather have any of the four starts listed above than Watson in week two.
Sit: Gardner Minshew (JAX)
Minshew threw for an impressive three touchdowns last week against Indy but has a much tougher matchup with the Titans this weekend. It's worth noting that Minshew failed to rack up even 200 passing yards and was limited to only 19 yards on his five rushing attempts. Minshew is fun to root for, but it might be wiser to root for him on your bench rather than taking a risk against a decent defense in week two.
Sit: Carson Wentz (PHI)
Wentz is another guy that was drafted to be your team's QB1 that I'm convinced on sitting in week two. He was less than awesome against Washington, his team is battered and bruised, and that LA Rams' secondary is a tough one. There are better options out there this weekend so I'm going to park Wentz on my bench until that team pulls it together.
Running Backs:
Start of the Week: Austin Ekeler (LAC)
Ekeler seems like an obvious start, but it's incredible how many people have soured on him over one bad performance. Look, if Ekeler can't go out there and smash it out of the park against Kansas City this weekend, then we could be having a different conversation this time next week. However, I genuinely think that Ekeler rebounds nicely. His ground game wasn't the issue (19 attempts for 84 yards), it was his lack of involvement in the passing game. Targeting a talent like Ekeler only one time is careless, and it is something that I guarantee the Chargers will look to fix moving forward. Don't get too upset; Ekeler will show up.
Start: Kenyan Drake (ARI)
Let me start this by saying; I'm a huge Chase Edmonds fan. With that being said, stop worry about Edmonds already! Drake is a great talent, and he was drafted to be your RB1/RB2 for a reason. Arizona will find a way to get him a little more involved, plus he should find easier sledding on the ground this week (he went for only 60 yards on 16 attempts last week). I know Washington didn't allow much on the ground to Philly last week, but they also didn't have their starting guy (Miles Sanders) going. Drake is still a must-play running back.
Start: Jonathan Taylor (IND)
Marlon Mack is done for the season, meaning #JTSZN has started a bit early. Many people thought that Taylor would be a top 10-15 running back once he took over for Mack, but I don't think anyone expected it to happen this early. Taylor's week one rushing output (9 attempts for only 22 yards) was less than stellar, but he did manage to catch all six of his targets for 67 yards. I'd expect a two-headed monster approach with him and Nyheim Hines moving forward, with tons of upside to go around on a Philip Rivers led offense.
Start: Nyheim Hines (IND)
Speaking of Hines, we're plugging him in as a start this week as well. Hines had a massive week, running for 28 yards and a score on seven attempts, and catching all eight of his targets for 45 yards and another score. Like I mentioned above, this backfield will be a two-headed monster, with the upside of producing Mark Ingram/Alvin Kamara circa 2017 type upside. It's risky plugging and playing a guy that you get from the waiver wire, but this team has shown a ton of trust in Hines in the past and has continued to show that trust to start the 2020 season.
Sit of the Week: New York Jets Running Backs
With Le'Veon Bell likely out this week, there's going to be a ton of theory-craft on which NYJ running back will offer the most amount of upside this week. Josh Adams? Frank Gore, maybe? This shouldn't matter to you because not only should you sit them… you should stay clear on the waiver wire as well.
Sit: Cam Akers (LAR)
Malcolm Brown stepped up in week one, and while Akers did have a handful of opportunities, it was Brown that made the most of them. Akers definitely holds season-long upside, but the Rams could take a hot-hand approach in the upcoming battle with the Eagles, which makes me very hesitant to rely on Akers in week two. He's a touchdown-dependent option at best this weekend.
Sit: J.K. Dobbins (BAL)
Dobbins had an awesome debut, finding the end zone against Cleveland twice. However, he did touch the ball only seven times and managed a very average 22 yards from that. I'd expect Mark Ingram to be more involved moving forward, making Dobbins another touchdown-dependent rookie on our list for week two.
Sit: James Robinson (JAX)
Robinson had a very average game on the ground against Indy, posting 16 rushes for 62 yards. He also reeled in his only target for 28 yards. With that being said, the Jaguars draw a tougher matchup with the Titans this week, which makes it even less likely for Robinson to see any sort of uptick in week two. Touching the ball 17 times in a single week is a great debut for a rookie, but I couldn't even be tempted to plug him in my lineups this week.
Wide Receivers:
Start of the Week: Michael Gallup (DAL)
Gallup was listed as a start last week and was one awful offensive pass interference call away from having himself a 15+ point week. I think he'll rebound in a big way against the Falcons in week two. Gallup has home-run-hitting upside and a match against Atlanta could be exactly what he needs to live up to his full potential. He was a letdown in week one, but I'm feeling a good one coming this weekend.
Start: Jamison Crowder (NYJ) *Edit: Substitute Stefon Diggs, Crowder has been ruled out*
Crowder was hyper-targeted in the Jets' week one loss, pulling in 7 of his 13 targets for 115 yards and a score. I'd imagine that'll be the case next weekend, especially since Darnold should be pressured early and often by San Francisco. Crowder is the security blanket that Sammy just won't let go of. Expect him to continue to be one of the league's most-targeted players.
Start: Marquise Brown (BAL)
Brown was listed as a sit last week and he made me look stupid after easily grabbing five catches for over 100 yards. The Ravens draw a matchup against the Texans, who got absolutely obliterated on defense by Pat Mahomes and co. last week. Lamar Jackson is likely to do the same, so I'll be firing up Brown with ease.
Start: Parris Campbell (IND)
Campbell is one of the quietest waiver-wire targets this week, but I've aimed for him in many of my leagues where I needed receiver help. After being targeted nine times in week one, it's definitely possible that Campbell could (if he hasn't already) develop into Rivers' favorite target, making him the WR1 to own in Indy. This is a team that couldn't even beat the Jaguars, so expect them to be airing the ball out while playing catch up in a majority of their games in 2020. Campbell will get a soft matchup against the Vikings who were completely torched in the air (by multiple receivers) in week one.
Sit of the Week: Preston Williams (MIA)
There's a very real possibility that Williams could be acting as his team's WR1 this week. Usually that would be a good thing but given that he'll be taking on Tre'Davious White while potentially having a very off Ryan Fitzpatrick slinging him the rock… well, I wouldn't be so sure that this in particular is one of those times. Williams only caught two of his seven targets for 41 yards in week one against the Patriots and didn't look particularly great throughout. He's a potential breakout candidate this year, but he shouldn't be used in your starting lineups just yet.
Sit: Courtland Sutton (DEN) *edit: Substitute for Jerry Jeudy if Sutton is inactive*
Sutton should be returning from injury this week, but he'll draw a very difficult matchup against a stingy Steelers' secondary. Not only that, but Drew Lock didn't look all that great with the exception of the scoring drive that he had in the beginning of the game. I know it's hard to sit a guy like Sutton, but it's something that needs to be strongly considered this weekend.
Sit: Will Fuller (HOU)
How do you sit a guy that caught 80% of his 10 targets for 112 yards? I know, it's hard to, but there's a reason why I'm calling to sit Deshaun Watson, which means there could be reason to sit Fuller as well. There's a good chance that Fuller could be the team's most-targeted receiver for the second consecutive week, but he draws a matchup against a VERY stingy defense. I have a feeling that it's going to take a home-run ball for Fuller to give a good payout against Baltimore, so for that reason, I'll be leaving him on the bench where I can.
Sit: Sammy Watkins (KC)
Sammy "Week One" Watkins strikes again. If you have the coconuts to slot him in your lineup in week two, be my guest, but I'm not buying into the fool's gold that is Sammy Watkins. Boom or bust at best.
Tight Ends:
Start of the Week: Dallas Goedert (PHI)
I had Goedert listed as a must-start last week and sheesh I hope you were lucky enough to have him rostered in week one. He completely torched Washington and was even more involved in this offense than Zach Ertz. Moving forward, Goedert is an every-week, must-start, which means that I'll have to take him off of this list by next week. Farewell Mr. Goedert, go out and enjoy fantasy stardom!
Start: Austin Hooper (CLE)
While Hooper's debut was less than exciting (we called him the sit of the week for a reason), I think he could rebound this week. He draws a fairly easy matchup with the Bengals, a team who just allowed Hunter Henry to put together a solid week. The even bigger uptick for Hooper is the fact that David Njoku has been placed on temporary IR. These next few weeks will be imperative to Hooper's fantasy value and I like his chances to get on the right track in week two.
Start: Hayden Hurst (ATL)
Hurst disappointed as the "start of the week" last week, but there is definitely hope: Matt Ryan threw for 450 freaking yards. This team will look to get Hurst more involved as the season goes and I'm not ready to give up on him after just one week. A date with Dallas could be just what Hurst needs to show Atlanta what he's got.
Start: Logan Thomas (WAS)
Did you know that Thomas was tied with Darren Waller and Hunter Henry as the league's 2nd most targeted tight end of week one? Did you also know that he commanded an incredible 25% target share in that offense? If you're in a jam at tight end, Thomas could be your guy. Tight ends seeing ¼ of their team's targets aren't as common as you'd think. Thomas can be played as a low-end TE1 for week two against the Arizona Cardinals.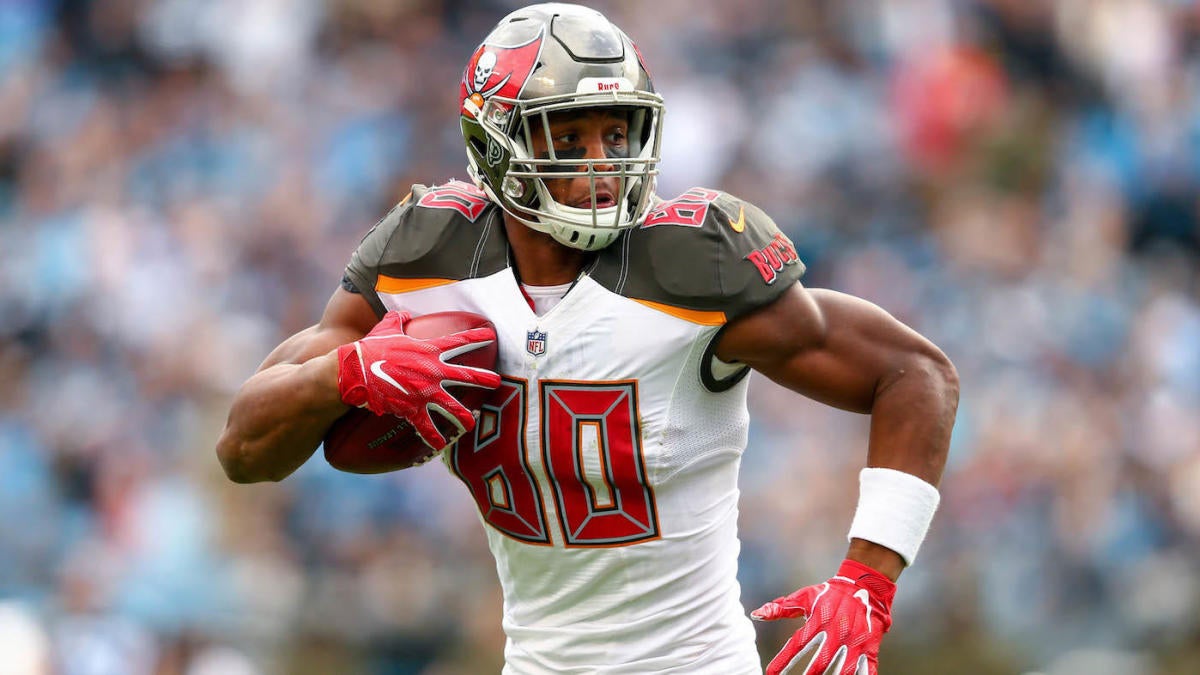 Sit of the Week: O.J. Howard (TB)
Howard is coming off six targets and score in week one, but I'm not buying in just yet. I like him as a waiver-wire add, but I still think this team's TE market share is going to belong to Rob Gronkowski. This isn't a knock on Howard, it's just noting that Gronk was not nearly involved as he should've been. I believe Tom Brady and the Bucs right the ship against Carolina, but I'm not going to be able to find it in my heart to get risky with Howard in week two.
Sit: Noah Fant (DEN) *edit: Substitute for Eric Ebron as a sit if Courtland Sutton is inactive*
Fant had an incredible 2020 debut against the Titans but could come back to Earth fairly quick. The Steelers are on tap for week two, Courtland Sutton could be back, K.J. Hamler could potentially sniff the field, Drew Lock looked less than stellar… I don't know, this just seems like a situation to fade. You could do worse than Noah Fant at TE this week, but I believe he finishes outside of the top-15 in the position if he fails to find the endzone against Pittsburgh.
Sit: Chris Herndon (NYJ) *Edit: With Crowder out, Herndon should see an uptick (and hopefully some truth). Substitute tight end Ian Thomas as a sit*
Herndon was, and still is, a lie.
Sit: Mike Gesicki (MIA)
I love Gesicki's outlook for 2020, but between Ryan Fitzpatrick slinging the rock with a limp noodle and Buffalo's willingness to actually stop teams from scoring, I'm going to have to keep Magic Mike on the bench for one more week.
Mikey Ostrowski is a blogger for the Loaded Box Podcast. Check out his article archive and find more from the Loaded Box on Twitter & Facebook