Being confined to the house during these times of quarantine can make a man turn to alcohol a little faster than he would under normal circumstances.
Since I'm not going anywhere, and I've got booze, I figured I might as well get some loaded thoughts out to the world.
My strategy was easy. At points in time while I was drinking Friday and Saturday, I decided to jot down a few things that morphed into this blog.
This particular version of Loaded Thoughts is the Quarantine Edition. I've never done this style of blog before, but I'm hoping to make it a lifelong series for when I find myself with some extra free time to get caught up on boozing and thinking about football.
So here they are – my loaded thoughts during this time of quarantine. And in case you're drinking while you're reading this, I've numbered each thought to keep it simple for you.
Enjoy, and let's get loaded!
1. The Dallas Cowboys need to lock up Dak Prescott. He should have been the priority over both Zeke Elliott and Amari Cooper. While I'm pretty certain a deal will still get done, he should have been the first core player the team locked up since Dallas is going nowhere without what he brings to the table.
2. I don't think Antonio Brown will ever play in the NFL again. Too many bridges have been burned, there will be an entire process regarding his reinstatement and he'll be 32 by the time this season starts. While I wouldn't be surprised if he played in the league again, if I were to bet on it today, I'd wager he won't be back.
3. The Patriots are going to make some sort of splash move at quarterback yet this offseason. Whether it's signing Cam Newton, or trading up to get one of the top-four QB's in the draft, they're going to do something drastic at the position. There's no way they roll with Jarrett Stidham, Brian Hoyer or Cody Kessler.
4. I was in the camp of drafting Christian McCaffrey with the first overall selection in fantasy drafts last year, however, if I have the pick this year, I'm currently leaning towards trading it or going another direction. This feels empty because I can't pinpoint a player I'd take over him right now, but just roll with it, I've been drinking.
5. I have this weird paranoia that the Chargers are going to trade up ahead of the Dolphins and draft Tua Tagovailoa and break my heart. Odds remain he lands in Miami, but my Dolphins fandom tells me something is going to happen that'll hinder this dream coming true.
6. Not that the Chiefs would ever consider it, but what's the most you'd be willing to give up to get Patrick Mahomes onto your favorite team? As a Dolphins fan, I'd give up all three first rounders this year, next year's first, and any other player of their choosing… and they'd still reject the trade.
7. There have been some terrible trades throughout the history of the NFL, but the Texans trading away DeAndre Hopkins for a running back and a draft pick might be the worst I can recall. Houston was one Divisional-Round collapse away from being in the Conference Championship game last year!
8. If I were an NFL general manager (right…) there's no circumstance I'd ever use a first-round selection on a running back. Unless there's a shift in the way offenses primarily move the ball, there's zero chance I'm taking a RB within the first 32 picks of the draft.
9. I really like what the Browns have done this offseason. If they can hit on a few of their draft picks this year, they may not top Baltimore for the division, but I could see them making a run at one of the wild card spots.
10. If you live for fantasy football and you're not in a dynasty league, rally your friends and make it happen. It'll become your favorite league in less time than it'll take me to finish this next whiskey.
11. I'm looking forward to going game-by-game through the NFL schedule following this year's draft to see how I project the Tampa Bay Buccaneers now that they have Tom Brady. This is something I do every year both after the draft and once again just before the season starts, because as of today, I really don't know what to think about how much impact Brady will make on that offense. They should be good, but my gut is already telling me 9-7 or 8-8.
12. What are the Bears doing loading up on average quarterbacks? Rather than giving up draft capital, and paying too much for Nick Foles, they should have just given Mitchell Trubisky one more year to prove himself, and if he doesn't show significant improvement, then cut ties. But don't add confusion to the equation by bringing in another average QB to compete for snaps.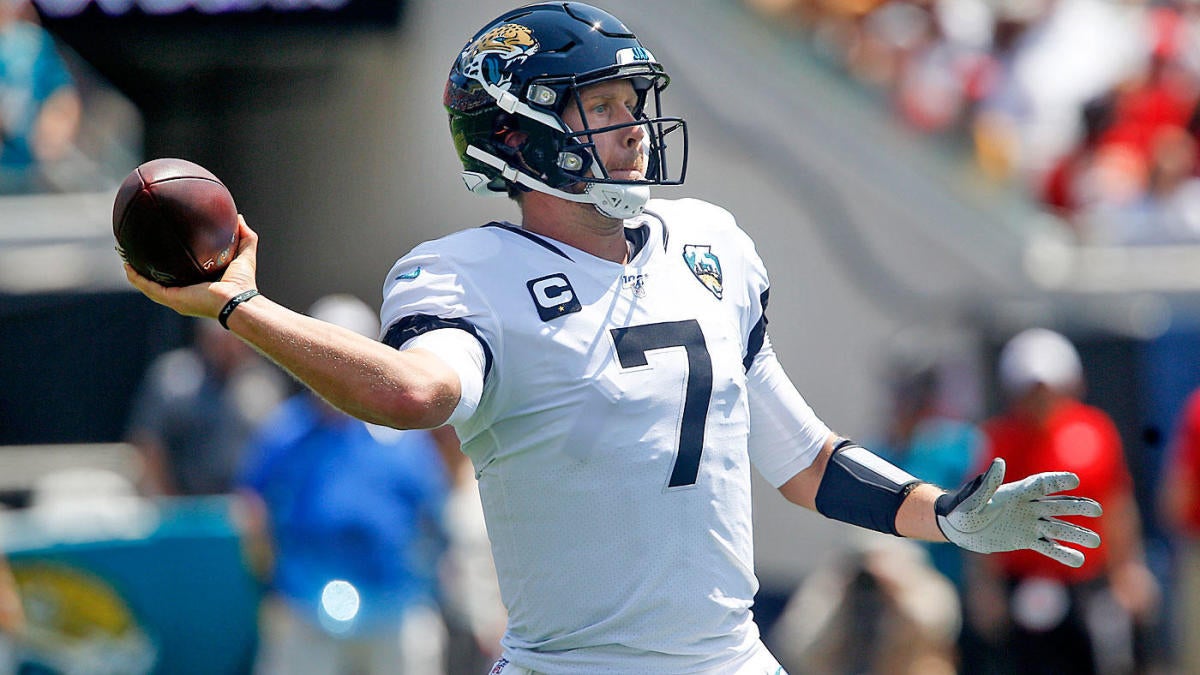 13. I like Sam Darnold, but I'm scared Adam Gase is going to handicap his progression. The "quarterback whisperer" claim that several made about Gase was about inaccurate as possible, and if you actually look back and analyze the QB's Gase has worked with, he's never really been the reason for any additional success.
And that does it. I've run out of thoughts, but I haven't ran out of whiskey yet, so cheers, and check out our NFL Draft podcasts below!
Podcast: Top RB's
Podcast: Top WR's (Part 1)
Podcast: Top WR's (Part 2)
Podcast: Top Edge Rushers
Podcast: NFL Mock Draft Version 3.0 Review
Podcast: Las Vegas Raiders Draft Preview
Ben Morgan is a co-host and blogger for the Loaded Box Podcast. Check out his article archive and find more from the Loaded Box on Twitter & Facebook