11 weeks have passed. This is the worst. I don't want it to be over. Why does the NFL season have to move so fast?
I advocate for the players not having to player more football games, but as the season winds down, I change my mind.
Please keep putting your lives at risk for our entertainment please. Give me the freedom from my 9-5. I need you to get your heads bashed in all year round. I NEED IT.
Read this article slow. Maybe it will make the season last longer. Slower. Okay. Let's get started, I guess…
Start 'Em
QB: Baker Mayfield vs. Miami Dolphins
Any quarterback playing against the Dolphins is someone who should be in your lineup. This could be the game where Baker Mayfield explodes, because if the Browns go up big, they will keep piling on. They want to continue to feed confidence to these players. Start Odell Beckham as well.
QB: Matt Ryan vs. Tampa Bay Buccaneers
I hate fuck boy more than any other quarterback in the entire world, but he couldn't have a better matchup this week. You've gotta play him.
RB: Miles Sanders vs. Seattle Seahawks
This is a deep dive for someone who is desperate for a win this week. Miles Sanders only got four touches in the second half last week and should be force fed against Seattle through the air and on the ground. This is assuming Jordan Howard is out. Sanders is one of the most versatile backs in this league.
RB: Tevin Coleman vs. Green Bay Packers
I watch the Packers every single week. If I can see what their weakness is, so can the Niners. Tevin Coleman should carry the ball early and often to try and exploit the Packers' biggest weakness.
WR: D.K Metcalf vs. Philadelphia Eagles
With all focus on Tyler Lockett, expect D.K. Metcalf to continue to get plenty of targets in one-on-one matchups. He is tall, strong and fast and Russell Wilson loves giving his guys a chance to make a play. He also get the benefit of playing against one of the worst secondaries in the league.
WR: Jamison Crowder vs. Oakland Raiders
Jamison Crowder has clearly been a big part of the passing attack over the last few weeks and you should not expect that to change. The struggles of the Jets' offensive line force Sam Darnold to get the ball out quickly and Crowder is the beneficiary of this. This game is going to be high scoring.
TE: Nope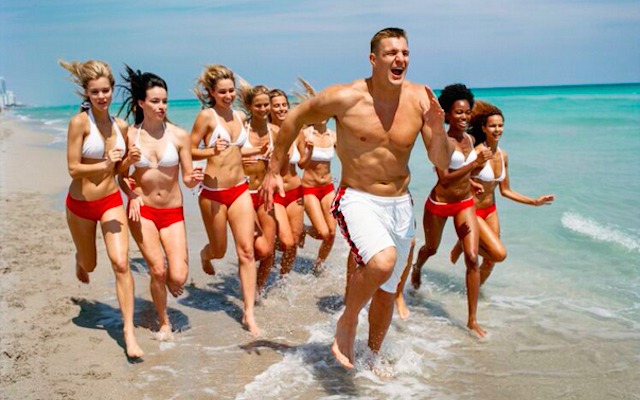 Pass
Defense: Pittsburgh Steelers vs. Cincinnati Bengals
Pittsburgh's defense is angry coming off a loss. The Bengals do not give a fuck about what happens and guys just don't want to get hurt. Fire up the Steelers' defense this week if they're an option.
Sit 'Em
QB: Jimmy Garoppolo vs. Green Bay Packers
My gut feeling is Jimmy G will be sacked five plus times and have at least two turnovers. He is missing his left tackle in Joe Staley and the Packers boast the best pass-rushing duo in the NFL. They are coming off a bye and hungry.
QB: Daniel Jones vs. Chicago Bears
Daniel Jones is a turnover machine and he is playing against a Bears defense that is itching to put up just one performance similar to last year.
RB: Chris Carson vs. Philadelphia Eagles
You probably aren't benching Chris Carson, but the Eagles' run defense is the scariest in the league. Wilson will have to throw to move the ball down the field. This is not a Chris Carson game.
RB: Brian Hill vs. Tampa Bay Buccaneers
Best run defense in the league versus an underwhelming run game and third-string running back? No thanks.
WR: John Brown vs. Denver Broncos
John Brown is coming off a huge week but it's time for him to get hit with a dose of reality. The Broncos are fifth against the pass and I think Josh Allen struggles to get the ball off. Allen should be on your bench as well.
WR: Brandin Cooks vs. Baltimore Ravens
Brandin Cooks has not been productive this season. He is coming off an injury and Jared Goff looks like he has never played quarterback in his entire life. All of a sudden the Ravens defense has found new life. Cooks may be a droppable player on your team if you are looking to add one of the many running backs available on the waiver wire.
Have start/sit questions? DM @LoadedBoxDJ or @loadedbox on twitter.
Be sure to check out the latest episode of the Loaded Box Podcast as we discuss our top daily fantasy sports bargains, stacks, must use/avoid players, and answer listener start/sit questions.
DJ Premo is a co-host and blogger for the Loaded Box Podcast. Check out his article archive and find more from the Loaded Box on Twitter & Facebook