The saddest header I have written in my life. After this week, we are headed to the halfway mark. How did we get this far? I just drafted my team like give days ago.
Eight weeks ago we had hope and prayer. Today you are either on top of the world or scratching to get into the playoffs. Even if you are having a bad fantasy season, just sit back and enjoy. Come February we go back into a deep dark depression. Football is king. There is always next year.
Start 'Em
QB: Derek Carr vs. Houston Texans
There are a lot of reason to play Derek Carr this week. Houston has struggled against the pass, as you saw against Jacoby Brissett. Deshaun Watson and the Texans will mostly be involved in high scoring affairs all season. Lastly, Carr played really well against the Packers, outside the fumble, and now is getting Tyrell Williams back.
QB: Josh Allen vs. Philadelphia Eagles
I do not really like Josh Allen as a franchise quarterback. He can not carry a franchise on his own. He just isn't a great QB. But this week he is playing versus a secondary that has just been blitzed constantly. Allen also has the rushing upside.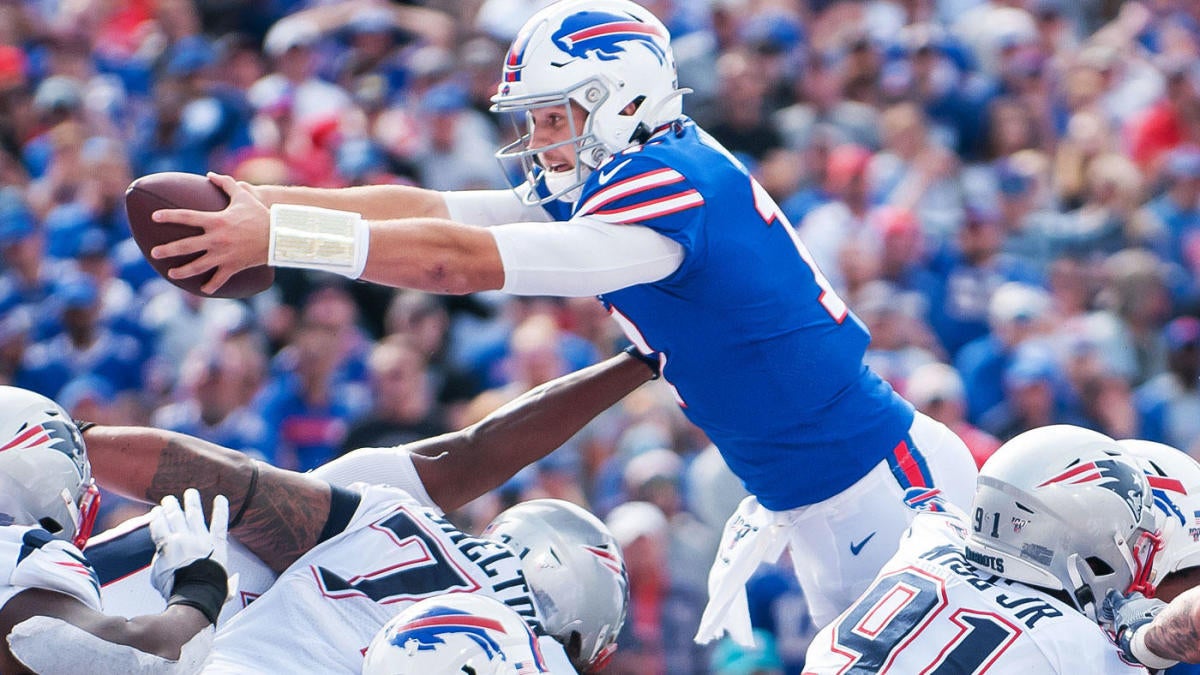 RB: Sony Michel vs. Cleveland Browns
Cleveland has given up the sixth-most point in fantasy to running backs. Just last week, Sony Michel was a workhorse. I don't imagine that changes against a weak run defense this week. Don't forget… the Patriots are weak at the wide receiver position and Tom Brady has not looked great this year.
RB: Tevin Coleman vs. Carolina Panthers
The Panthers have played amazingly against the pass but the run defense isn't very good, which is opposite of which you come to expect from the Panthers. Jimmy G will struggle to throw the ball and Tevin Coleman has been getting more and more work since coming back from injury. It's evident he is the lead back in this offense. Look for Coleman to have a ton of touches this weekend.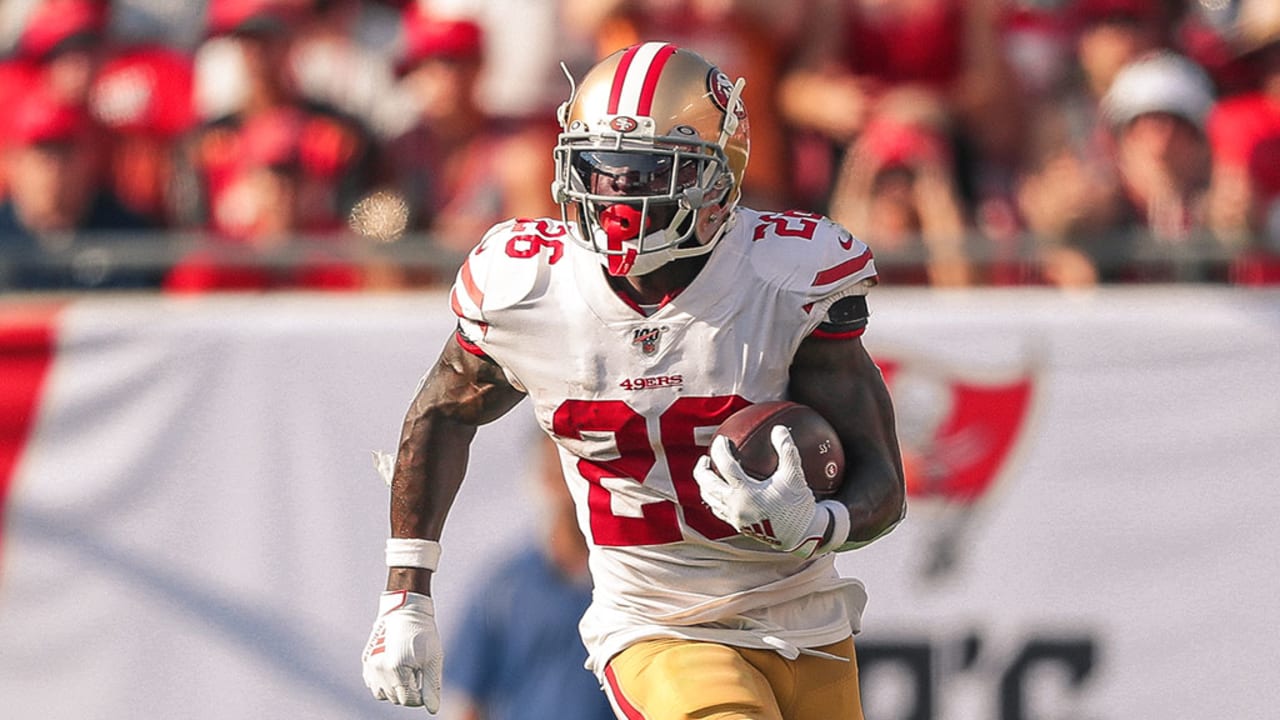 WR: Brandin Cooks vs. Cincinnati Bengals
As I said on the Loaded Box Podcast this week, Brandin Cooks is my "gut feeling of the week." I feel like he is statistically due to have a huge week. He has been too good of a wide receiver to just go out like this. Jared Goff needs to step up now.
WR: Courtland Sutton vs. Indianapolis Colts
Emmanuel Sanders is gone and Courland Sutton was already the top wide receiver. Joe Flacco can only focus on one guy. Sutton should be in your lineup from here on out.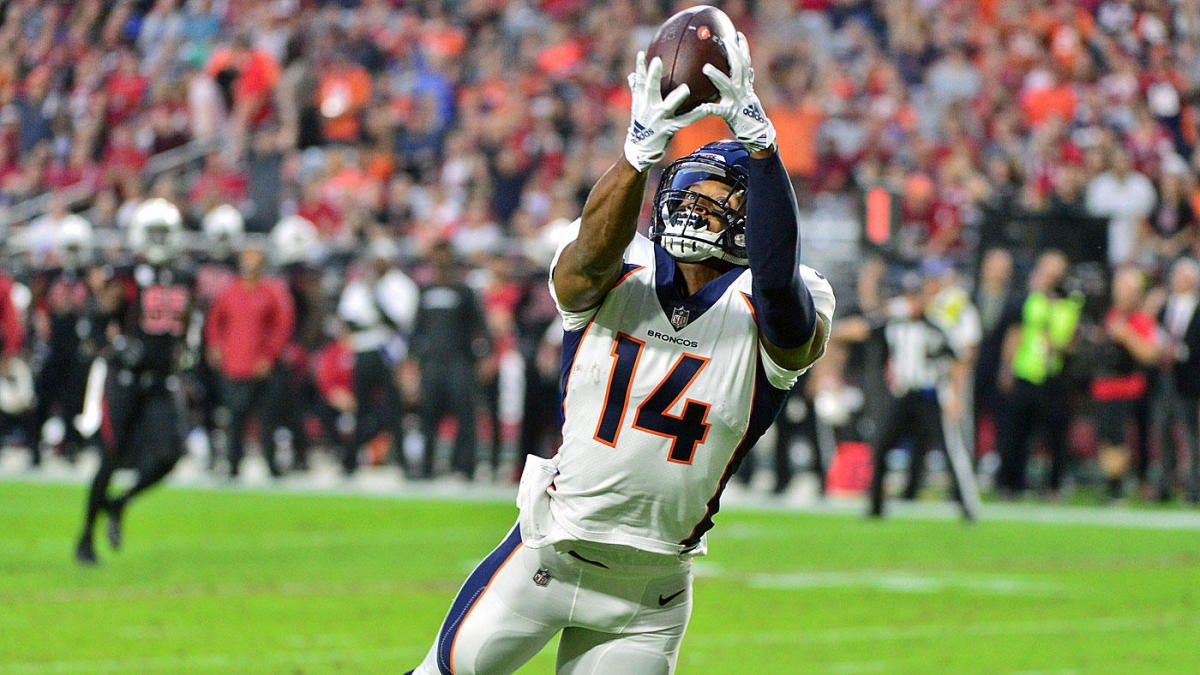 TE: O.J. Howard vs. Tennessee Titans
The Titans have given up the 10th-most fantasy points to tight ends this year. I have to think that, with the bye week, Bruce Arians has a plan to exploit that. Howard may be the most talent tight end the league and he is rarely used. That is not okay. He should have a big week.
Defense: Carolina Panthers vs. San Francisco 49ers
If you are scowering the wire looking for a sleeper defense, take a look at the Panthers. If you have watched Jimmy G this season, you would realize he isn't a very good quarterback. This is the best defense he has played against this year and he will struggle mightily.
Sit 'Em
QB: Philip Rivers vs. Chicago Bears
This offensive line is in shambles. The Bears' defense is still really good. Philip Rivers could have 10 turnovers this weekend.
QB: Kyler Murray vs. New Orleans Saints
Don't let Kyler Murray fool you. He is not good. Athletic quarterbacks tend to do this thing where they make you think they are good for a while and then they struggle hard against good defenses. The Saints are a great defense and Murray will not play well this game – at all.
RB: Derrick Henry vs. Tampa Bay Buccaneers
The Buccaneers have the best run defense in this entire league. They are also the only team who has made Christian McCaffrey look human. They won't have trouble keying in on the Titans' best player.
RB: Phillip Lindsay vs. Indianapolis Colts
Phillip Lindsay is now losing snaps to Royce Freeman. With the touches and snaps not going in Lindsay's favor, he is a borderline start every week from now on. I am definitely not playing him this week.
WR: Terry McLaurin vs. Minnesota Vikings
The Vikings' defense is top 10 in every single major category. I am not playing anyone who is on the fringe against this defense.
WR: Alshon Jeffery vs. Buffalo Bills
No. Thanks.
Have start/sit questions? DM @LoadedBoxDJ or @loadedbox on twitter.
Be sure to check out the latest episode of the Loaded Box Podcast as we discuss our top daily fantasy sports bargains, stacks, must use/avoid players, and answer listener start/sit questions.
DJ Premo is a co-host and blogger for the Loaded Box Podcast. Check out his article archive and find more from the Loaded Box on Twitter & Facebook