The answer to the question is, no. Take Week 1 and throw it out of the books. I sure will after the Sunday of gambling I suffered through. If anyone out there has a surplus of money they need to give away, I will gladly take it. I digress…
Lamar Jackson isn't going to get you 40+ points because he doesn't play the Dolphins again. Dak Prescott won't continue to throw as much as he did because they paid Zeke Elliott a bajillion dollars. These are the facts. Appreciate Week 1 and forget about it.
If you guys read last week you know I did pretty decent. I hit all of the sit candidates and nailed Mark Ingram and Mark Andrews. I will give you winners today. I swear it.
Start 'Em
QB: Derek Carr vs. Kansas City
Derek Carr had a solid week one and clearly put Antonio Brown in the rear view. Although, I would watch out doing that because last we heard, Brown does his best work in the rear and Carr may end up with something on his back. This week he faces a very poor Chiefs defense who were giving up chunk plays to Gardner Minshew. I had to look up how to spell his name so you know that's bad.
QB: Cam Newton vs. Tampa Bay
People are panicking with Cam Newton. They are saying he can't throw it deep. Worried it will be the Christian McCaffrey show all year. This will change tonight. Newton will air it out vs. a poor Tampa Bay D. I expect two TD's in the air and one on the ground.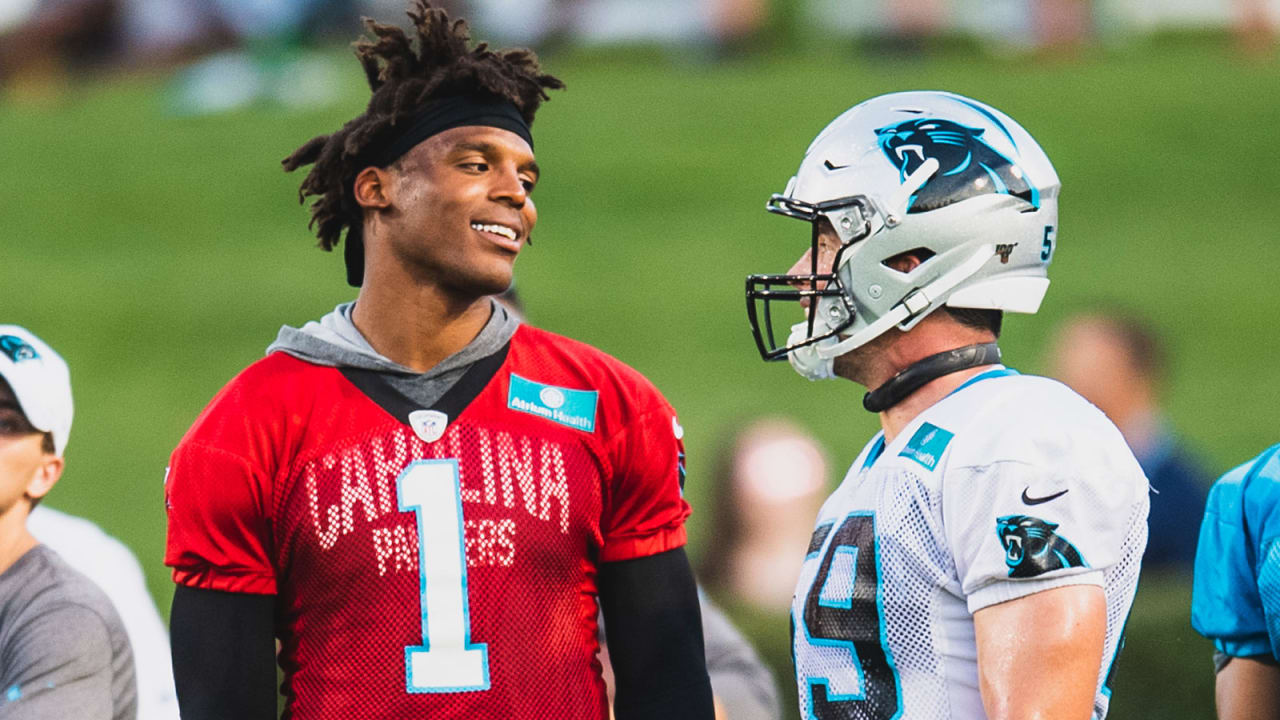 RB: David Montgomery @ Denver
Chicago did not run nearly enough last week and Matt Nagy is going to change that. You will see the ball in David Montgomery's hands a lot more because they don't want to put it in Mitch Trubisky's hands more than they have to. Denver was solid against the run last week, but Oakland's offensive line is beat up. I still believe Denver is very weak up the middle.
RB: Sony Michel @ Miami
I said this last week and I will say it again. Play all your running backs against Miami. They STINK. Sony Michel was on my sit list last week and that was the correct pick. Now I am telling you this is the correct pick. New England went into that game knowing they were going to have to throw the ball to win. Bill Belichick is going to feature Michel this week because defending the run is Miami's biggest weakness.
WR: Michael Gallup @ Washington
I have seen enough. I am playing Michael Gallup every week. All of the offseason chatter about how good he has been is true. I'm in and I am starting him. Gallup cannot be covered one on one, but he will be because Amari Cooper is on the other side and opposing team's defenses have to commit to stopping Zeke. Huge year coming for Gallup. Try and convince me otherwise.
WR: Tyrell Williams vs Kansas City
Tyrell Williams is Carr's number one wide receiver. Refer to Derek Carr.
TE: Jimmy Graham vs. Minnesota
I like to throw out one gut pick every week. This is the one. I know Aaron Rodgers better than anyone who doesn't actually know Aaron Rodgers. Rodgers just trusts Graham this year and he is going to give him more chances like the touchdown last week. Back-to-back weeks with a TD coming for Graham.
Defense: Buffalo Bills @ New York Giants
I do not want to pick that obvious of a defense, but I am not going to pick a not obvious defense. The Bills defense is good. Eli Manning is bad. Simple.
Click HERE to get entered to win our Amari Cooper signed mini helmet, and enter registration code LOADED at pristineauction.com/register to get $5 added to your Pristine Auction account!
Sit 'Em
QB: Kirk Cousins @ Green Bay
The Packers defense is for real and Kirk Cousins threw 10 times for 98 yards last week against a poor secondary. He is going to have to throw more this week and we will see some interceptions.
QB: Kyler Murray @ Baltimore
Kyler Murray was awful in the first three quarters of his first game as an NFL quarterback. A good defense will not let up the way the Lions did. We will see the bad Murray for four quarter because there isn't a good Murray.
RB: Adrian Peterson vs. Dallas
I assume everyone is sprinting to grab Adrian Peterson off the waiver wire now that Derrius Guice is injured. Obviously you can't have too many RB's on your squad, but this ain't the week to play him. The Cowboys defense is for real and the Redskins will have trouble moving the ball the entire game.
RB: Devonta Freeman vs. Philadelphia
The Eagles gave up nothing to the Redskins' running backs and Devonta Freeman isn't a guy I trust anymore. If you have a better option you are considering feel free to place him in. Or shoot the Loaded Box Podcast a DM or tweet and we will give you our opinion.
WR: Stefon Diggs @ Green Bay
Scroll up. I said everything I need to say when talking about Cousins and the Packers defense.
WR: Hollywood Brown vs. Arizona
Gut Pick. Jackson will struggle big time throwing against a team that isn't the Dolphins. I will die on this hill.
Be sure to check out the latest episode of the Loaded Box Podcast as we get you set for Week 2 of the fantasy football season!
DJ Premo is a co-host and blogger for the Loaded Box Podcast. Check out his article archive and find more from the Loaded Box on Twitter & Facebook