Congratulations to you. You finally made it. You sat through months of baseball, pretending to like it, to finally get here. Football is back. No more pretending to like baseball. Time to spend hours of time at work listening to podcasts and reading fantasy football podcast. Rejoice.
I will be taking over the weekly start/sit articles as the "trash boy" who used to write them for us, is now writing them for his own fantasy website. Although, I love this little trash boy, whom I refuse to use by name, I am about to crush him.
I promise to you, person reading this, that I will crush him. My only goal is to make sure I get more clicks than him. My start 'ems and sit 'ems will hit at an alarmingly high rate and he will falter. He will start reading my articles before he puts his articles out. He will be living in constant fear of me.
Without further ado, I introduce to you week one's starts and sits…
Enter code LOADED when you register to earn $5 towards an auction item!
Start 'Em
QB: Jameis Winston vs. 49ers
I am one of the guys that is extremely high on Jameis Winston with Bruce Arians as his head coach. The Bucs have no running game so they have no choice but to put it on the arm of Winston. I expect this game to be back and forth with little defense. Arians chose Winston for a reason. That reason is because Jameis is one of the better long-ball passers in the league and has the weapons to do so (Evans, Godwin, Howard and Brate). Winston may throw 20 interceptions this year, but he will throw 45 TD's as well.
QB: Kirk Cousins vs. Falcons
I think Kirk Cousins and the Vikings struggle this year. On the last podcast, I predicted them to go 8-8. That being said, the Falcons were one of the worst teams against the pass last year. The Vikings have the talent to put up points if Cousins is at this best. This is not a prime time game and the Vikings are playing at home. It should be a great debut for Cousins in a game they may still lose.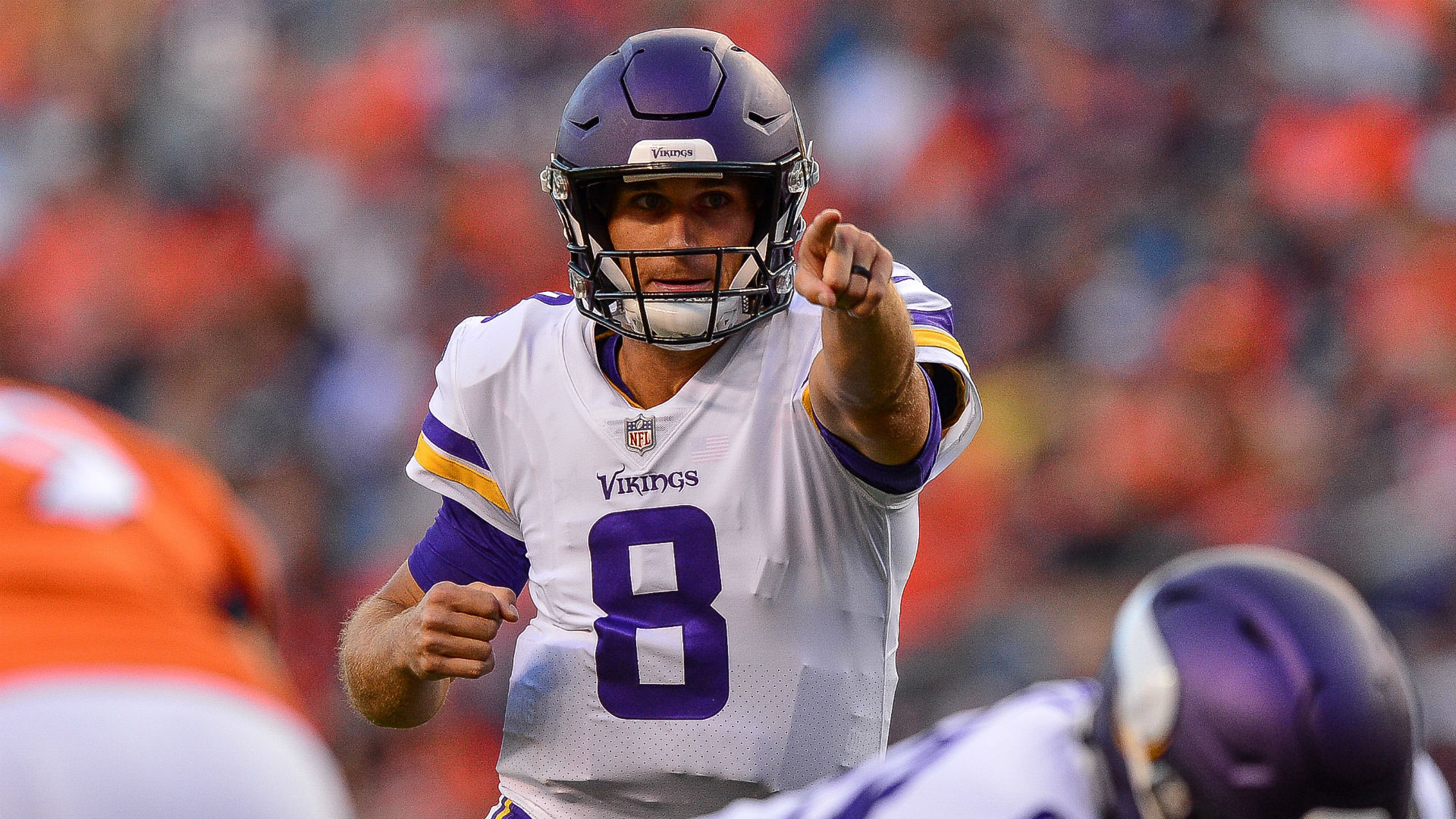 RB: Mark Ingram @ Dolphins
This will be quick. The Dolphins were the second-worst team against the run last year and they just got worse. The Dolphins are tanking and Ingram gets to be the first beneficiary. My stat prediction for Ingram: 125 yards, two TD's. Take that to the bank.
RB: Leonard Fournette vs. Chiefs
Fournette is refocused and re-energized after a down year in 2018. They face a Chiefs defense who was near the bottom of the league against the run and whose defense is far from proven. Even with Nick Foles at QB the Jaguars are a run-first team. Foles will just give Fournette the ability to face less "Loaded Boxes." Fournette will get the ball early and often. Start with confidence.
WR: Mike Williams vs. Colts
This is simply a gut pick. Mike Williams looks like a stud to me and I think he has a better year than last. I predict he will finish inside the top-20 WR's. The focus will be on Keenan Allen and Williams will be getting one-on-one matchups most of the day. Sign me up for the Mike Williams' fan page.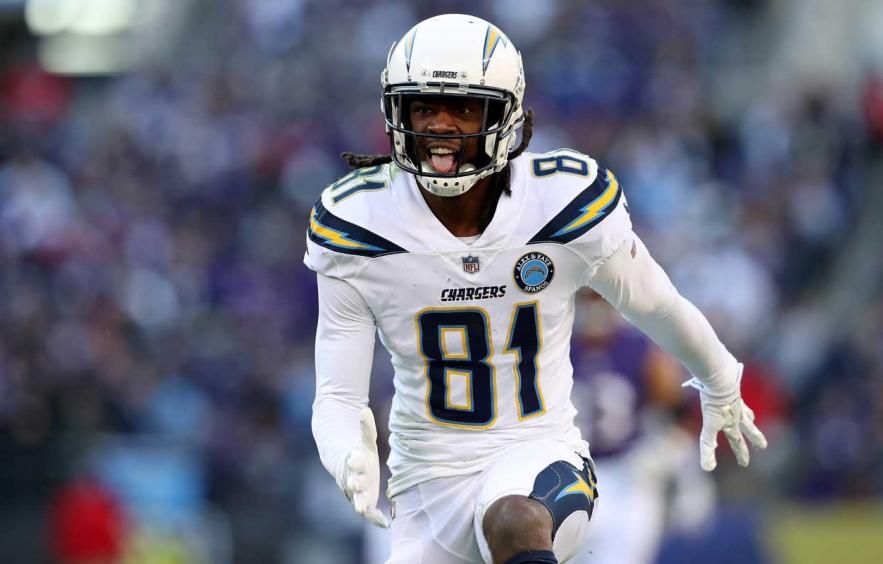 WR: Chris Godwin vs. 49ers
Scroll up and read what I said about Jameis Winston.
TE: Mark Andrews @ Dolphins
My god do I hate talking about tight ends. This is the only guy who will have a successful season catching passes for the Ravens. Dolphins stink. Start him with confidence.
Defense: Seahawks vs. Bengals
The Ravens are too obvious for me to put in this section. The Bengals have probably the worst offensive line in the NFL and the Seahawks just acquired Jadeveon Clowney on an already good defense. Oh, by the way, A.J. Green isn't playing.
Sit 'Em
QB: Mitch Trubisky vs. Packers
The Bears may win this game but not because of Trubisky. The Packers offense may be changing but their defense is in their second year under Mike Pettine and they are gearing up to be a top-15 defense at the very worst. Trubisky didn't have a great end to the 2018 season and I do not see him improving. Steer clear of Trubisky.
QB: Josh Allen @ Jets
Lots of people are high on Josh Allen this year. I am not one of them. All of his points came from running the ball and that will not continue. The Jets defense is good and they will get after Allen. Plus, his weapons are awful. I don't remember a single Buffalo Bills' player getting drafted in any of fantasy drafts I did over the last week. That has to be saying something to the people high on Allen.
RB: Marlon Mack @ Chargers
The Chargers were in the top 10 in yards given up on the ground last year. The Colts lost their biggest weapon in Andrew Luck, and that loss brings down everyone. Plus, the Colts have to travel out west for this game. All the Colts' skill players will struggle in Week 1.
RB: Sony Michel vs. Steelers
The Steelers also ranked very high against the run in 2018. This is a game where James White and Rex Burkhead will be used more than Michel as the Steelers' defense will render Michel useless. The Patriots have never been a stubborn team. If something is not working, they will abandon it and change to what is.
WR: Allen Robinson vs. Packers
Again. Read everything I wrote about Mitch Trubisky
WR: Tyler Boyd @ Seattle
I know people have moved Tyler Boyd up their fantasy ranking, but let's be honest, this game is going to be a blood bath. Seattle will be getting to Andy Dalton early and often. Without the distraction of A.J. Green the defense will be able to focus their attention in the passing game on Boyd. Bench him comfortable this week. He will have better matchups.
TE: Not Available
Look, if you know me, you know that I am anti-fantasy football tight end guy. There are only a handful of guys you even want starting in this position, so my goal is to give you an under-the-radar option in my "starts" section, and completely ignore the position in my "sits" section, since I'd like to sit the position in general. If you have a tight end start/sit debate you'd like answered, hit us up on Twitter.
Be sure to check out the latest episode of the Loaded Box Podcast as we talk daily fantasy sports stacks, bargains, and general advice for Week 1 in the NFL!
DJ Premo is a co-host and blogger for the Loaded Box Podcast. Check out his article archive and find more from the Loaded Box on Twitter & Facebook