Part two of our post-NFL Draft power rankings as this time we focus on teams ranked No. 17-24.
Some teams with realistic playoff aspirations found their way into part two of the power rankings, including the Oakland Raiders who are looking to form a new identity with recently-acquired Antonio Brown in year two of the Jon Gruden era.
If you missed teams ranked 25-32, you can find part one here, but like I said in the previous article, be sure to let us know which teams you believe are ranked too high/too low, and we'll be sure to take your thoughts into the consideration the next time we do our power rankings.
2019 Post-Draft NFL Power Rankings
17. Jacksonville Jaguars
There's no denying that the strength of the Jaguars is their defense. The question remains, will the offense be able to produce enough points on a weekly basis in order to compete with the up-and-coming teams in the AFC South? Ditching Blake Bortles for Nick Foles was a positive first step, but will we see the Foles who led the Eagles to a Super Bowl victory? Or the Foles who seemed destined to be a career backup while playing for the Chiefs, Rams and his first stint in Philadelphia?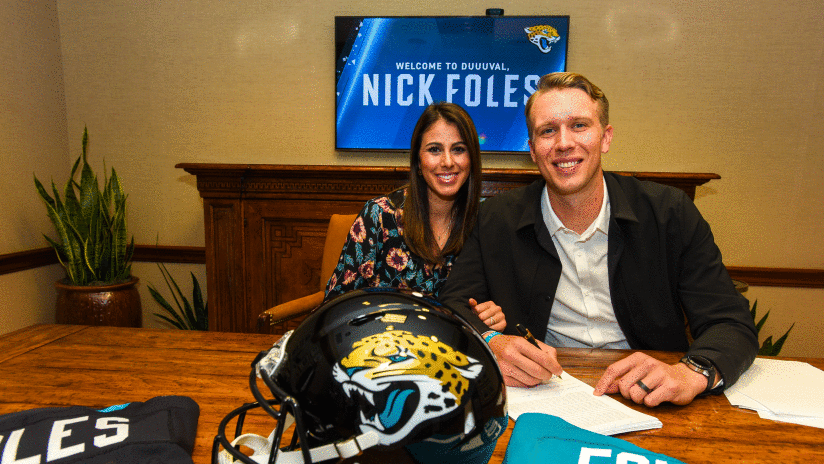 18. Baltimore Ravens
I'm on record saying that replacing Joe Flacco with Lamar Jackson last year was the correct move as Jackson adds an element to the offense that they desperately needed. However, I'm also on record stating that I don't believe Jackson is the long-term solution at quarterback, for any team. However, after investing a 2018 first-round pick into Jackson, the Ravens are going to have to at least give him a couple of years to see if he can develop into a more complete quarterback. Baltimore's defense is the sole reason I even have the Ravens this high in my rankings as they'll keep games close and make it easier for Jackson and the Ravens' offense to compete in low-scoring games
19. San Francisco 49ers
The 49ers are a solid option if you're looking for a team to make a nice jump in number of wins in 2019 vs. 2018. A healthy Jimmy Garoppolo in Kyle Shanahan's offense that now features Tevin Coleman and Jerick McKinnon at running back, Marquise Goodwin, Dante Pettis and second-round pick Deebo Samuel at wide receiver, and one of the NFL's best tight ends in George Kittle, should make significant strides in '19 and drastically improve on last year's four wins
20. Carolina Panthers
The Panthers have been a tricky team the last couple of years. One week they look like they can contend for a Super Bowl, while other weeks they look like they could contend for a top-five NFL Draft pick. While they addressed a need at edge rusher by adding Brian Burns in April's draft, they still look pretty weak in the secondary, which will likely force Cam Newton and the Panthers' offense into more shootouts than they'd like to find themselves in
21. Tennessee Titans
It's now or never for Marcus Mariota in Tennessee. The Titans' front office has done a nice job surrounding him with the required talent to succeed, so if he can't get it done in '19, it may be wise for Tennessee to explore alternative options at the quarterback position. Derrick Henry came on late in 2018, so if the Titans can continue to rely on him to shoulder the load at the RB position, this team that prides itself on its running game should be able to expose opposing defenses with play action via the likes of Corey Davis and 2019 second-round draft pick A.J. Brown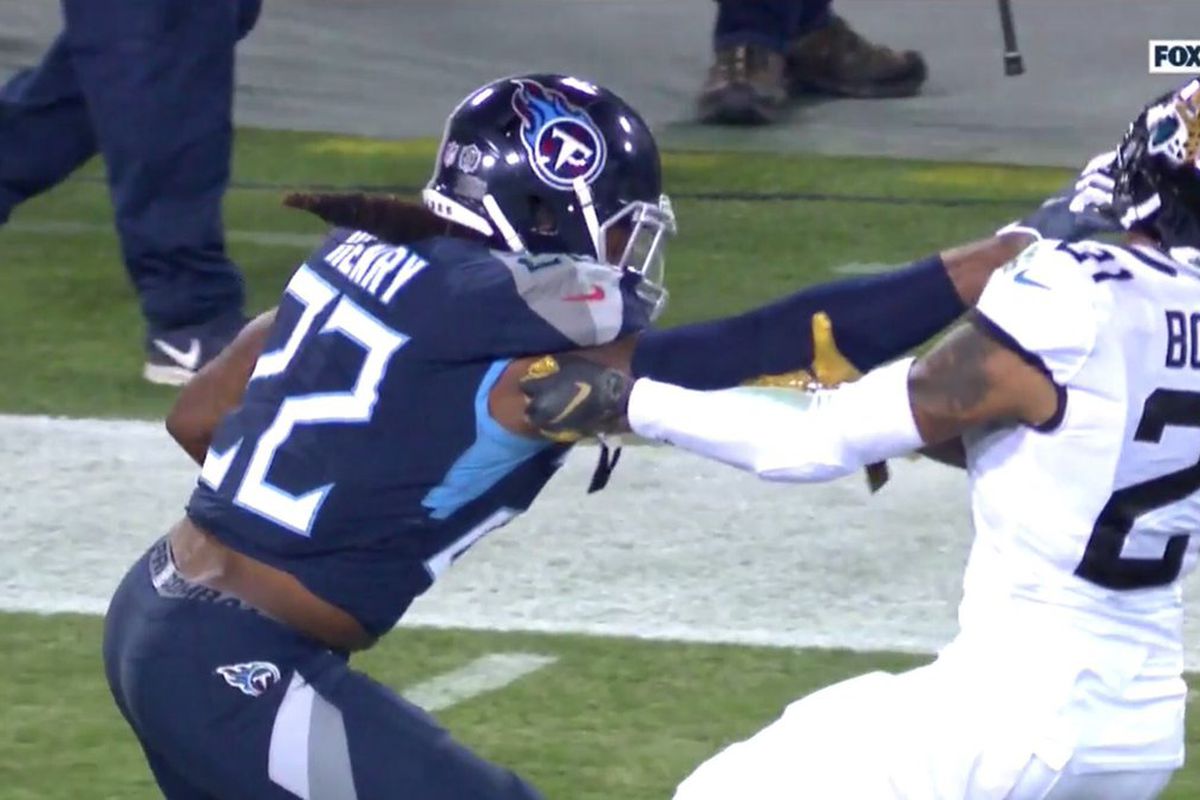 22. New York Jets
One of the top storylines heading into the 2019 NFL season is how will Le'Veon Bell fit in with the Jets after sitting out the entire 2018 season? Bell makes the Jets a better team with his natural ability as a running back combined with how effective he can be as a pass catcher, but the question is whether or not the Jets have enough playmakers outside of Bell to compete in today's high-scoring NFL? Another big question surrounding the Jets is whether or not they've improved enough on a defense that allowed nearly 28 points per game last season. The addition of first-round pick Quinnen Williams and third-round selection Jachai Polite should help, but it'll likely take more than the addition of two rookies to fix what used to be the reliable strength of the Jets
23. Detroit Lions
I want to love the core of Matthew Stafford, Kerryon Johnson and Kenny Golladay, I really do, but the disappointment the Lions seem to experience at the end of each season prevents me from ranking them any higher. While T.J. Hockenson may eventually turn into a productive tight end, I think the Lions had bigger needs they could have addressed with the No. 8 overall selection in the 2019 NFL Draft that would have ultimately made a bigger impact than what Hockenson can provide. Also working against the Lions' favor is the fact that the Bears are now a proven threat to go along with the Packers and Vikings in an ultra-competitive NFC North
24. Oakland Raiders
Everyone knows the story about Jon Gruden trading away what seemed to be key pieces to the future of the team last season in an attempt to build the Raiders his way. Gruden wasted no time giving his team a new look this offseason after acquiring Antonio Brown and Tyrell Williams at wide receiver, while selecting Josh Jacobs with one of their three first-round picks in the 2019 NFL Draft. Give the guy credit for sticking to his guns and making moves to improve the team, but there is plenty of work remaining if the Raiders are going to compete with the likes of Kansas City and Los Angeles in the AFC West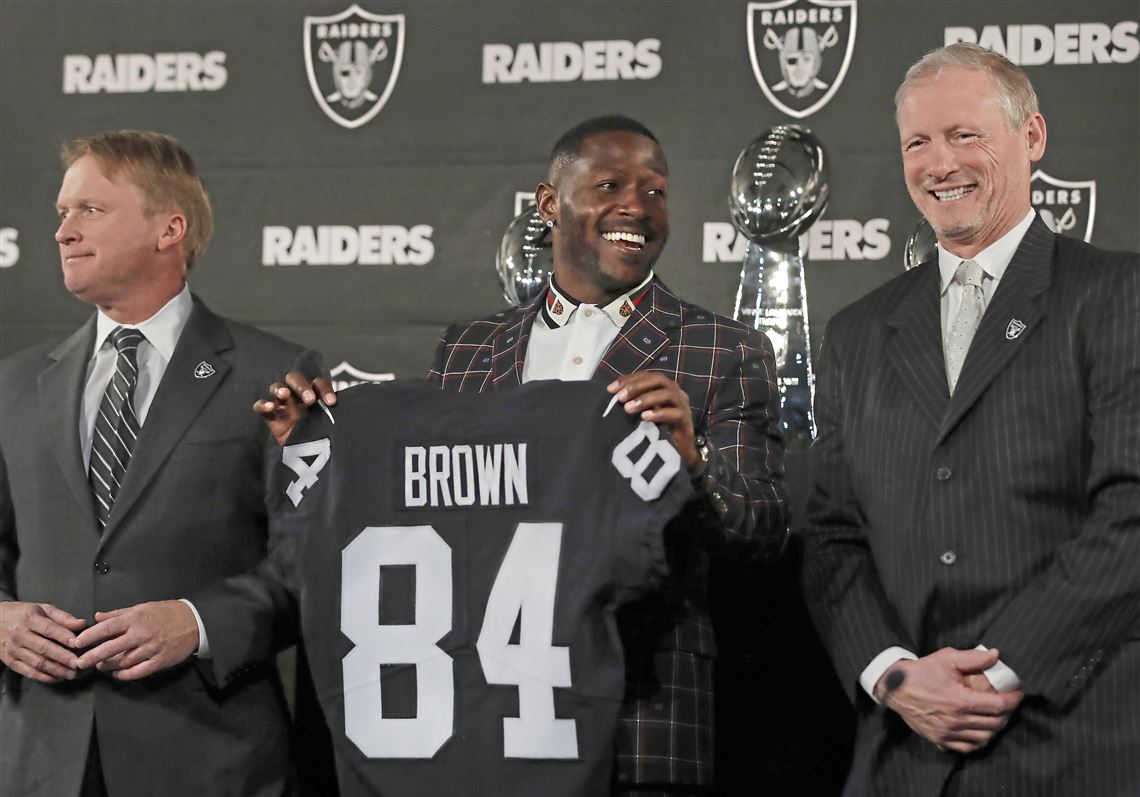 Be sure to check out the latest episode of the Loaded Box Podcast as the guys recap the 2019 NFL Draft!
Ben Morgan is a co-host and blogger for the Loaded Box Podcast. Check out his article archive and find more from the Loaded Box on Twitter & Facebook