Written by Mikey Ostrowski
Season-Long record: 53-27 (66%) on Start Ems, 50-30 (63%) on Sit Ems
Teams on week 7 BYE: Packers, Raiders, Steelers, Seahawks
Quarterbacks:
Start of the Week: Jared Goff (LAR)
Goff draws a solid matchup against the 49ers, a team that has not looked their best lately. Goff will be missing one of his stud receivers but still should be able to find quite a bit of success. Last week, Goff had less than 9 points, but should be on track for a solid bounce-back game in week 7.
Start: Andy Dalton (CIN)
Kansas City's defense really doesn't even exist, as they have allowed all but one opposing quarterback to have over 20 points against them this season. I'm firing up Dalton with tons of confidence in this prime-time shootout.
Start: Mitchell Trubisky (CHI)
New England is another team that hasn't looked great defensively and I think Trubisky is really going to take advantage of that. The Bears should also be playing from behind, as star pass rusher Khalil Mack will be at less than 100%. This leads me to believe that the Bears will be playing from behind, putting Trubisky in a great spot to produce for your fantasy squad.
Start: Joe Flacco (BAL)
Flacco faces off against a Saints team that has been unstoppable… but only on offense. Their defense has actually been pretty atrocious and have been shredded by opposing passing attacks. With four teams on a BYE, this could finally be your excuse to start Flacco, as he immediately becomes a low-end QB1 with upside potential.
 Sit of the Week: Marcus Mariota (TEN)
If you know me at all, you know that I don't trust Mariota, especially this week against the Chargers. Not only does the Tennessee offense look like the most discombobulated offense in the NFL, but the Los Angeles defense has sort of come alive as of late. With four BYEs this week, some of you may have been planning on starting him, but you could do much better.
Sit: Philip Rivers (LAC)
Like I said last week, Rivers ALWAYS shows up in my article in one of these columns. Whenever I have him listed as a sit, that just means he'll get less than 20 points, but will still put up a 16+ point stat line. Tennessee's defense has been decent against quarterbacks, so I'd be cautious about starting him. I said it before and I'll say it again… start him if you need to, sit him if you can.
Sit: Deshaun Watson (HOU)
This might be a hot take, but I'm sitting Watson this week. He looked bad last week at less than 100% and does battle against an embarrassed Jacksonville defense that is looking for some vengeance after their horrid performance last week. This is a recipe for disaster for Watson and I genuinely think he can stay on your benches this week.
Sit: C.J. Beathard (SF)
After a solid week-6 performance, I have heard buzzes that people are going to pick him up and start him immediately. However, look at his matchup. He goes up against the Rams and will find himself having a difficult time getting any momentum going. The positive would be the game script he will be in, but the negative will be his skills against his opponent. Don't start him this week.
Running Backs:
Start of the Week: Tevin Coleman (ATL)
All of the buzz is around Ito Smith now that Devonta Freeman has landed on the IR. However, Coleman has seen the majority role in Freeman's absence and I wouldn't expect anything to change with how well it's been working. I would expect Coleman to be involved early and often in this game, as the Giants really don't perform well against pass-catching running backs. I'd fire him up with confidence this week… and don't worry about Smith too much, I don't think he's going to make the impact that many people think he will.
Start: Kenyan Drake (MIA)
I still don't like Drake from a fantasy perspective, but his stock is trending upwards. He's coming off a decent game in which he was used plenty and does battle with the Lions in what could be a momentum game for Drake. I've got him as high-end RB2 this week and for once, I'm starting him in most lineups.
Start: LeSean McCoy (BUF)
McCoy's usage is finally on the rise and it could not come at a better time for fantasy owners. Buffalo is forced to play with their third-string quarterback against the Colts this week which means McCoy could be a very busy man.
Start: Tarik Cohen (CHI)
I've been saying it for weeks now: The Bears are fading Jordan Howard and are moving forward with their swiss army knife named Cohen. I'm starting him in all formats, as he has shined bright the last couple of games. Much like I was saying about Trubisky earlier, the Bears will be playing from behind, which means Cohen should see a ton of touches out of the backfield. He is especially good in PPR leagues and I would 100% be starting him if I owned him in my league.
Sit of the Week: Matt Breida (SF)
Uh oh. Breida's time as lead back in San Francisco seems to have come to an end as that backfield is officially in full committee mode. Breida also won't find himself written in the game script too much, as the 49ers will undoubtedly be playing from behind. I hope you sold high on Breida (I did so I'm using this time to pat myself on the back) because his value will be on the decline for the rest of the season.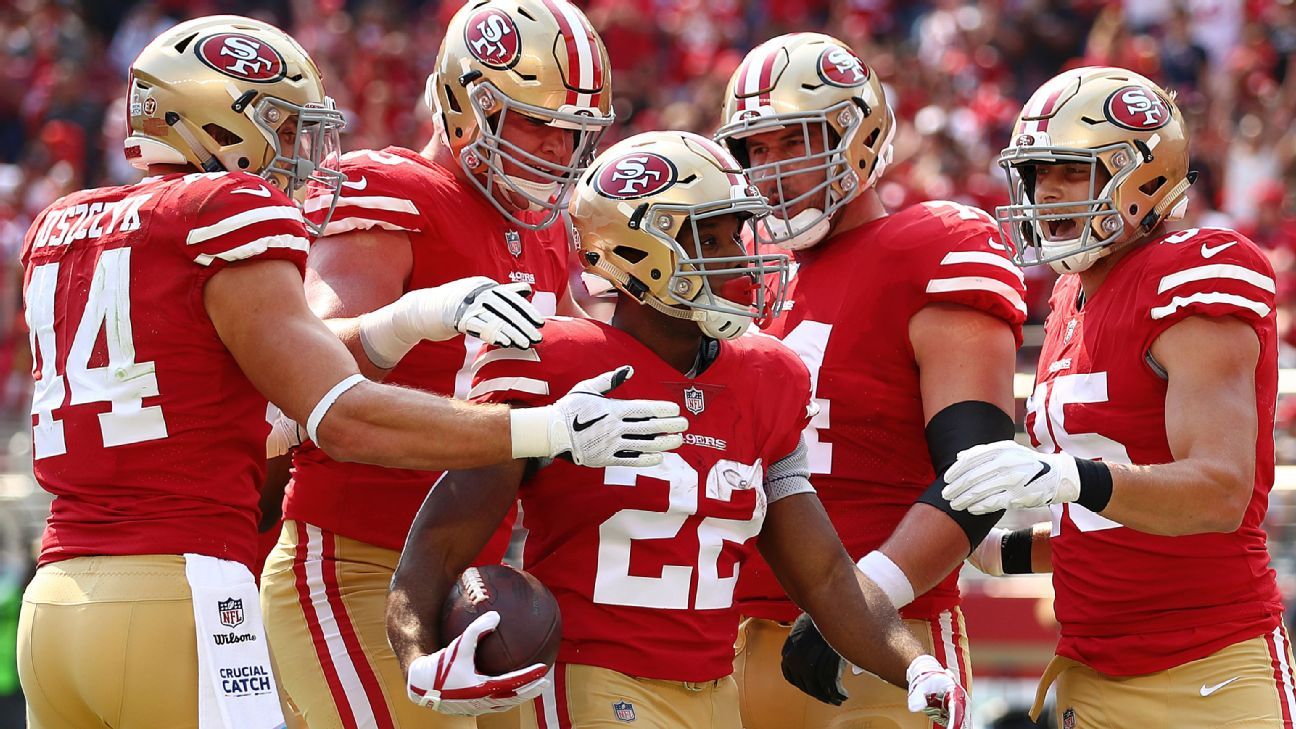 Sit: Corey Clement (PHI)
I don't like touchdown-dependent players. In fact, I hate them. Clement does not see enough usage to be anything more than a touchdown-dependent flex player. He had 14 touches last week for 69 yards and a score, but that's pretty much his ceiling… meaning if he doesn't find pay dirt, you won't be finding yourself with a win for the week.
Sit: Ito Smith (ATL)
Speaking of touchdown dependent players, that's EXACTLY what Smith is. I did not buy into the hype and I hope none of you did either. He's had plenty of playing time with Freeman out practically the entire season, but all of the touches have and will continue to go to Coleman. I really don't understand the hype about Smith, and I'm not starting him in any scenario.
Sit: Duke Johnson (CLE)
I know many people are excited that the Duke is back… slow your roll. Granted, he had a decent game last week, but he still saw only six total touches and it looks like that could be the new norm for him. Who was once a fantasy stud is now a fantasy dud. Barring a big change, Johnson's fantasy relevance died in 2018.
Wide Receivers:
Start of the Week: Robert Woods (LAR)
Woods draws a rather favorable matchup against San Francisco, and, with line mate Cooper Kupp out this week, should be in for a ton of usage. He played well last week and I would expect that trend to continue. Fire him up yet again.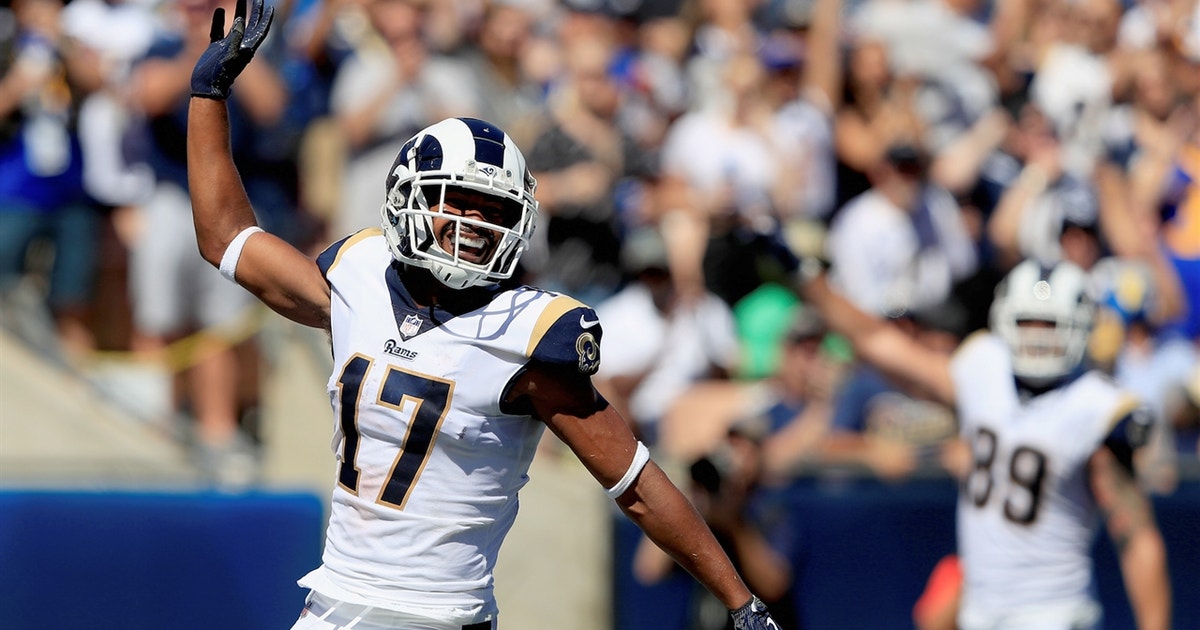 Start: Tyler Boyd (CIN)
Boyd is a borderline WR1 after the first six weeks of the season and I fully expect him to finish week 7 with WR1 numbers. The Bengals are up against Kansas City, a team who simply cannot stop the pass, and Boyd should be a huge beneficiary. Not that you've been sitting him lately, but make sure he's in those lineups.
Start: Kenny Golladay (DET)
Detroit vs Miami is a potential shootout game, one in which I'd expect Golladay to finish as the top overall receiver between both teams. Miami has been rather generous to WR2s and Golladay is in a perfect position to exploit that weakness. I'd honestly roll with him over Golden Tate in this one.
Start: Michael Crabtree (BAL)
The Saints have only one talented person on their secondary, and I imagine he'll be sticking to the Ravens' homerun hitter John Brown. Crabtree should be able to excel against this lackluster defense and could build off of his strong week 6 with an even stronger week 7.
Sit of the Week: Demaryius Thomas (DEN)
I've been fading Thomas all season and now I'm doing it this week more than ever. Thomas should be the one that draws top coverage from Arizona and to be quite frank, it wouldn't even matter if he didn't. His time as a semi-elite receiver in the NFL is over and he shouldn't be treated as anything more than a weekly WR3.
Sit: Marquise Goodwin (SF)
Yes, I understand that he just had a career game a few days ago, but he's not going to have the same luck against the Rams. Should you have picked him up from waivers? Absolutely. Should you be starting him this week? Absolutely not. Let's see if he can produce some consistency before we start trusting him.
Sit: Corey Davis (TEN)
Tennessee is just a bad offensive football team and they will continue to hold Davis back. He is almost an every-week sit at this point but is too "valuable" to send to waivers. Just keep him on your bench.
Sit: Chester Rogers (IND)
Good ol Chester was a great plug-in for a couple weeks, but with the return of T.Y. Hilton, his usage will be all but a memory for the rest of the season. I wouldn't expect much more than five targets for him, making him a Sit 'Em in week 7.
Tight Ends:
Start of the Week: David Njoku (CLE)
Njoku finally found the endzone last week and surpassed 17 PPR points for owners. This week, he's got a matchup against Tampa Bay, who have been the most generous team to opposing tight ends in the entire league. I'm firing him up with the intent of getting top-5 numbers from him this week.
Start: Austin Hooper (ATL)
Hooper has been balling out lately and with the position being so thin, I can't imagine many scenarios where you aren't starting him. So start him!
Start: O.J. Howard (TB)
Jameis Winston loves Howard and should use him a lot against Cleveland this Sunday. He's reliable and should put up respectable numbers and maybe even a touchdown for your squad this week.
Start: Trey Burton (CHI)
Burton has been somewhat of a disappointment, but nonetheless has contributed some much-desired points for owners at his position. I'm using him this week against the Patriots and fully expect him to find the endzone.
Sit of the Week: Ricky Seals-Jones (ARI)
Honestly, it's hard to pick Sits at the tight end position, considering most people don't have the luxury to sit any of their tight ends this week. However, I think you could do better than Seals-Jones this week, as Denver should be able to keep him in check.
Sit: Greg Olsen (CAR)
I love Olsen, but ever since Carolina added Christian McCaffrey, he's just not the go-to target for Cam Newton anymore. Olsen will have his weeks, but he's more of a real-life contributor at this point than a fantasy contributor.
Sit: Vernon Davis (WAS)
He found the endzone last week after he was left wide open, but he is a great example of a touchdown-dependent player. Plus, you still have Jordan Reed on this offense so it's tough to trust Davis in those lineups.
Sit: Charles Clay (BUF)
He's just not good and I honestly had no one else to put in this last spot… So, uhhh, don't start Clay.
Looking for more NFL & fantasy football content heading into week 7? Check out the latest episode of the Loaded Box Podcast as the guys talk daily fantasy sports bargain plays and give their weekly against the spread gambling picks!
Mikey Ostrowski is a blogger for the Loaded Box Podcast.  Check out his article archive and find more from the Loaded Box on Twitter & Facebook