Admittedly, it's been a little while since I've written anything, but I am excited to get back to it in the new year. If you're a fan of dynasty football, then you've come to the right place! All offseason, I will provide dynasty content to help you rebuild, contend and win those leagues (or defend your title, shoutout to the 2021 champs!) Without further delay, here are some of my favorite must-sells right now in dynasty leagues.
Quarterbacks
Mac Jones, New England Patriots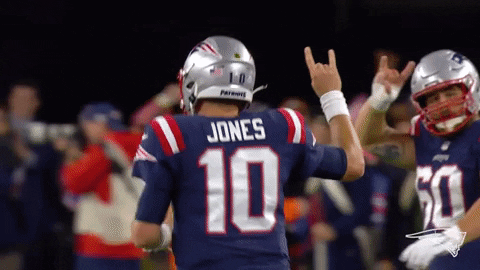 It may sound weird to sell the most successful rookie quarterback of the 2021 class, but trust me, it's the right call. Despite playing in every single game for the Patriots in 2021, Mac Jones finished the season as the fantasy QB19 (he's merely the QB28 in points per game (14.1) at the moment). That means that even in superflex leagues, he's a bottom barrel starter at best.
In order to be a worthwhile quarterback for fantasy, you'll want to expect at least 19 points most weeks. Jones only hit that threshold five times in 16 games as a rookie. While I may be a little harsh by calling that unappealing…it's unappealing. Think about it, the Patriots have double-digit wins this year. They find ways to win and rarely have to lean on their quarterback. That's Bill Belichick's narrative – he's just going to win, and he's pretty damn good at it.
To get a glimpse of Jones' future, let's look at Tom Brady's past in New England (and no, I'm not comparing them as players.). Brady had 12+ starts in 18 different seasons with New England. He only averaged 19+ fantasy points per game in five of those seasons and his first big fantasy season did not come until his 7th year in the NFL. The fact of the matter is, New England is a winning organization, but they're not known for routinely putting up massive stats. For that reason, I am going to sell high on Mac Jones' success. Think about it, compared to Trevor Lawrence, Justin Fields, Zach Wilson, and even Trey Lance, Jones looks like THE guy to have. But he's not, and if you can move him for any of those guys (and maybe an added draft pick) I'd take that deal.
I would be remiss not to call a very important factor out though: job security. While each of the rookies' jobs should be secure for at least another couple of years, it would appear that Jones currently has the highest probability of still being a starter in the NFL in five years' time. It's definitely a risk/reward situation, but Jones simply does not offer enough fantasy upside to really excite me.
Matthew Stafford, Los Angeles Rams
Stafford came out swinging in his first eight games as a Ram, producing numbers strong enough to make him the 3rd highest scoring fantasy quarterback over that span. However, he's seriously slowed down since. He averaged 23.4 points per game from weeks 1 through 8, but dipped down to 17.1 points per game between weeks 9 and 17. While that is still not horrible, he went from the QB3 overall in the first half of the season to the QB14 over the second half.
Photo: (Rob Carr / Getty Images)
The numbers are still respectable, but he went from an elite quarterback play to a typical low-end QB1. Maybe it's recency bias, but Stafford has left a very bad taste in my mouth. If you had him in the fantasy playoffs, there's a very good chance that he let you down. Over that three week span, he was the QB22 on a points per game basis… yikes!
The good news is that his dynasty value is still near its peak. He has the best fantasy receiver in the NFL for 2021 in Cooper Kupp and will likely be getting both Robert Woods and Odell Beckham Jr. back in 2022 as well – which is exactly what you'll tell your potential buyers. Who wouldn't want the quarterback throwing to that group? Stafford will be 34 at the start of the next season, and while that age is far from a death knell for fantasy quarterbacks, I think his perceived fantasy value is going to rapidly decline.
In the typical 12-team PPR league (non-superflex), I'd value Stafford at a mid-to-late 2022 1st round pick or a guy like Noah Fant or Darnell Mooney. I'd be thrilled to get a return like that if I have a contingency plan at quarterback.
Running Backs
Aaron Jones, Green Bay Packers
This hurts my heart because I am a big Jones fan, but it's time to offload him. Honestly, I may be a season too late, as I was the guy telling everyone to hold firm this time last year, but better late than never to capitalize on dynasty assets.
One thing I've learned the hard way playing dynasty is that you need to sell running backs by the time they're 26 if you want to get peak value on a return. 26 is the age of decline for running backs and also the age that the likely successor shows up on the roster (queue AJ Dillon breakout season). Obviously there are cases where you hold running backs… like if you're just one piece away from contention, it doesn't hurt to hold on to Top-10 backs. However, if you're one of those fringe or rebuilding teams, it's a great time to get rid of him for some assets.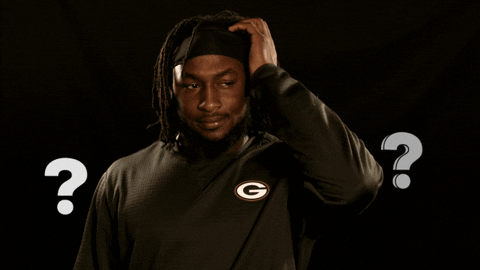 Jones only hit the 20+ point (PPR) mark four times in 15 games in 2021, which was obviously a very big disappointment for a guy that was ranked well-within the Top-10 backs for this past season. He only missed one game to injury, but that may be because we saw his usage drop. In 2021, he only averaged 11 carries and four targets per game, which is simply not enough for a running back to be a top fantasy option. Based on those numbers, the very best you could expect from Jones on any given week was about 75 scrimmage yards and a few catches.
Obviously he had weeks much bigger than that stat line, but he also had some really rough weeks. He had 6 weeks with less than 13 PPR points (including four games of under nine points), which if you were using him as your RB1, may have left you with a handful of losses.
The bad news is that his market has declined very quickly, especially with Dillon's most recent showing. However, the good news is that there still is a market for Jones. You can't expect an RB1 return anymore, but you can get something pretty decent for him from a contender in your league. I'd say you could expect a mid-range 1st round rookie pick or maybe a guy similar to DeAndre Hopkins, Calvin Ridley or Travis Etienne.
Derrick Henry, Tennessee Titans
Henry is a freak athlete, but he's 28 years old. Here's a list of the relevant fantasy running backs that are older than him: Cordarrelle Patterson (30), Mark Ingram (32)… that's it, and I use Ingram as an example very loosely. The likelihood of a running back being any sort of fantasy-elite after the age of 28 is extremely low.
Obviously, if anyone is going to kick Father Time's ass, it's going to be Derrick Henry. However, after missing half of the 2021 season, is that really a risk you're willing to take?
I know that Henry was THE RB1 through the first eight weeks of the season (hell, I think he held that title until Week 10 despite not playing after Week 8), but at what point do we see the decline? I'm guessing very soon.
Photo: (USA Today)
While this article is about some of my favorite dynasty sells, I'd wait until the real-life playoffs are over to sell him. He's likely coming back for the first round of the playoffs and he'll probably do his usual thing. Of course you do run the risk of him not performing well, which could very well deteriorate his current dynasty value (as he is coming off of a broken foot… not great), but I'd bank on him having at least a respectable game in his first one back.
Do you run the risk of losing out on a massive season from Henry in 2022 by selling? Of course you do. But his age is working against him. His injury is working against him. The guys they brought in to replace him are working against him. There are a lot of things pointing to the "for sale" sign you've got somewhere in your garage, and I'd highly recommend slapping that sign right across Henry's jersey. Even in Henry's current state, you could expect an early 1st round pick or a player like Terry McLaurin or Antonio Gibson as a return which honestly would be a no brainer for me.
Selling Derrick freakin' Henry is going to be so hard to do after all that he's likely done for your squad over the years, but it's time. Cut ties and take a profit before the decline. You'll thank me later.