Mock Draft by Mikey Ostrowski via Thedraftnetwork.com
Pick 1:
Jacksonville Jaguars
Trevor Lawrence
QB, Clemson
It's no secret that the Jaguars need a quarterback… and it sure as hell is no secret that Lawrence is the best quarterback prospect to enter the NFL Draft in quite some time. If this doesn't happen on draft day, that entire front office is getting fired.
Pick 2:
New York Jets
Justin Fields
QB, Ohio State
I still can't believe that the Jets blew the whole #TankForTrevor thing, but I've gotta admit, Fields is one hell of a consolation prize. There were times throughout this season that planted some doubt in people's heads, but after an incredible performance against Clemson… well, he pulled us all right back in.
Pick 3:
Miami Dolphins
Ja'Marr Chase
WR, LSU
It's going to shock the world if Chase isn't the first wide receiver off of the boards, and the Dolphins would be foolish to let him slip through the cracks. If they can get the right offer and trade down a few spots, they may be able to still land him, but for the sake of my sanity, I did this mock draft without draft pick trading. Chase is an incredible receiver that was able to make Justin Jefferson the WR2 on his own team two seasons ago. Chase did opt out of the 2020 season, but he was so good in 2019 that there should be more than enough evidence for NFL GMs to use an early pick on him.
Pick 4:
Atlanta Falcons
Zach Wilson
QB, BYU
Wilson's draft stock has skyrocketed at the perfect time, and with the Falcons likely looking for Matt Ryan's replacement, this seems all too likely. I can see the Falcons being a team interested in trading up for Fields, but grabbing Wilson will likely be just fine with them. He reminds me a lot of Josh Allen and could be a great long-term option for a QB needy team.
Pick 5:
Cincinnati Bengals
Penei Sewell
OT, Oregon
Sewell is an incredibly gifted lineman, and after watching Joe Burrow get absolutely crushed, the Bengals will be more than happy to make this no-brainer selection.
Pick 6:
Philadelphia Eagles
Jaylen Waddle
WR, Alabama
There are many out there who would argue that Waddle is this class' WR1 and that that conversation would be wildly more popular had he not been riddled with injury in the 2020 season. While I don't have him down as my WR1, he is THAT good to where he most definitely deserves to be in the conversation. Waddle is an immediate impact player that would bring consistency and poise to an Eagles' receiver room that so desperately needs "their guy".
Pick 7:
Detroit Lions
Micah Parsons
LB, Penn State
The Lions, a historically bad football team, just fielded one of the worst (if not, THE worst) defenses that the franchise has ever seen. While this team is going to be needy elsewhere, their needs on defense will top it all. Parsons enters the draft as the top linebacker in the class and the Lions would be wise to select the top defensive player available here.
Pick 8: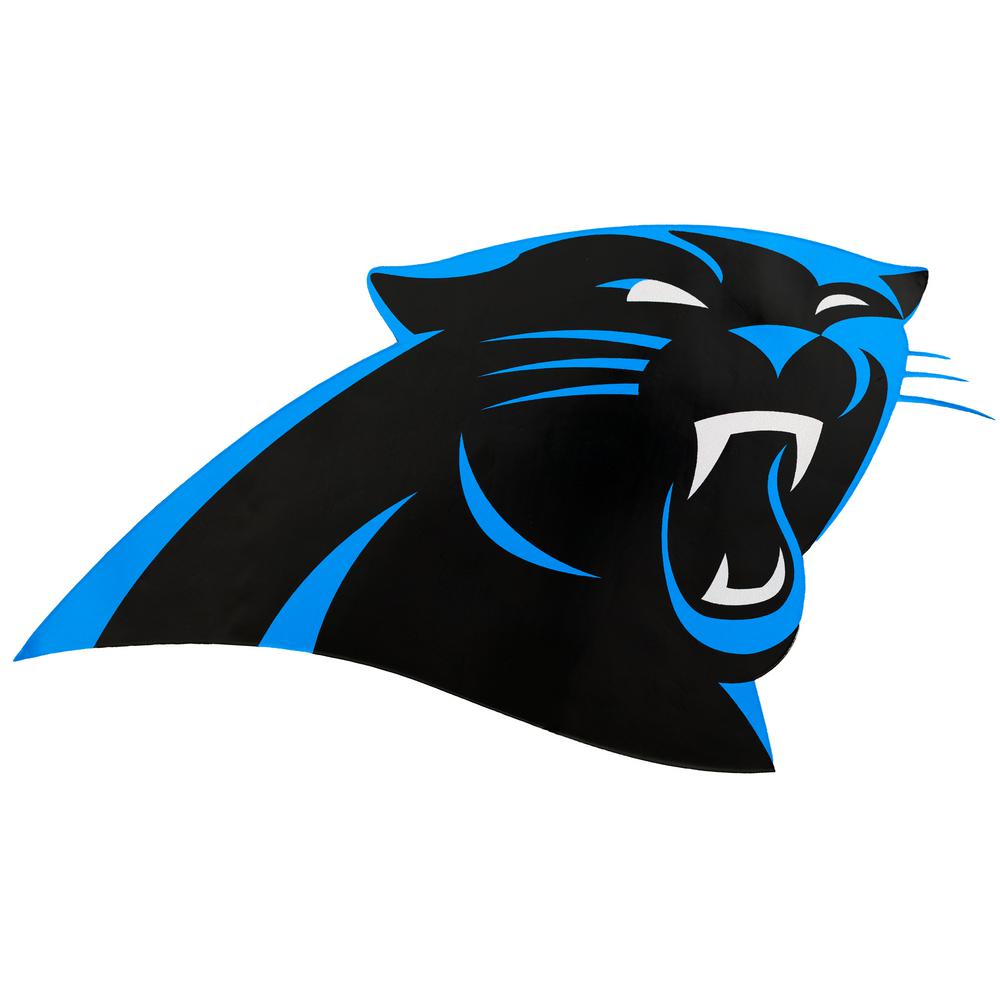 Carolina Panthers
Kyle Pitts
TE, Florida
Speaking as a lifelong Panthers fan (and I do mean lifelong, we were both created in 1995), this move would make me giddy. I understand that this team has bigger needs elsewhere (quarterback, for starters), but this move would make all too much sense. Greg Olsen was a massive part of the team and has not yet been replaced. In today's NFL, having a truly elite tight end can completely evolve an offense. Pitts is an extraordinary player that I believe could make the super rare immediate impact as a tight end. He is an incredible talent.
Pick 9:
Denver Broncos
Kwity Paye
EDGE, Michigan
This one was hard for me. Denver has some BIG needs, but their top two weaknesses include quarterback and a legit EDGE rusher. John Elway has recently come out and said that the team was looking to hire a GM, which leads me to believe we won't see the stereotypical "wasted QB pick" from Denver this time around. There's nothing wrong with Trey Lance, in fact, if the Denver doesn't grab Paye here, I'd have to imagine Lance would be their guy, but Paye is a top-10 overall talent in this draft class and would fill a massive hole that the Broncos currently have.
Pick 10: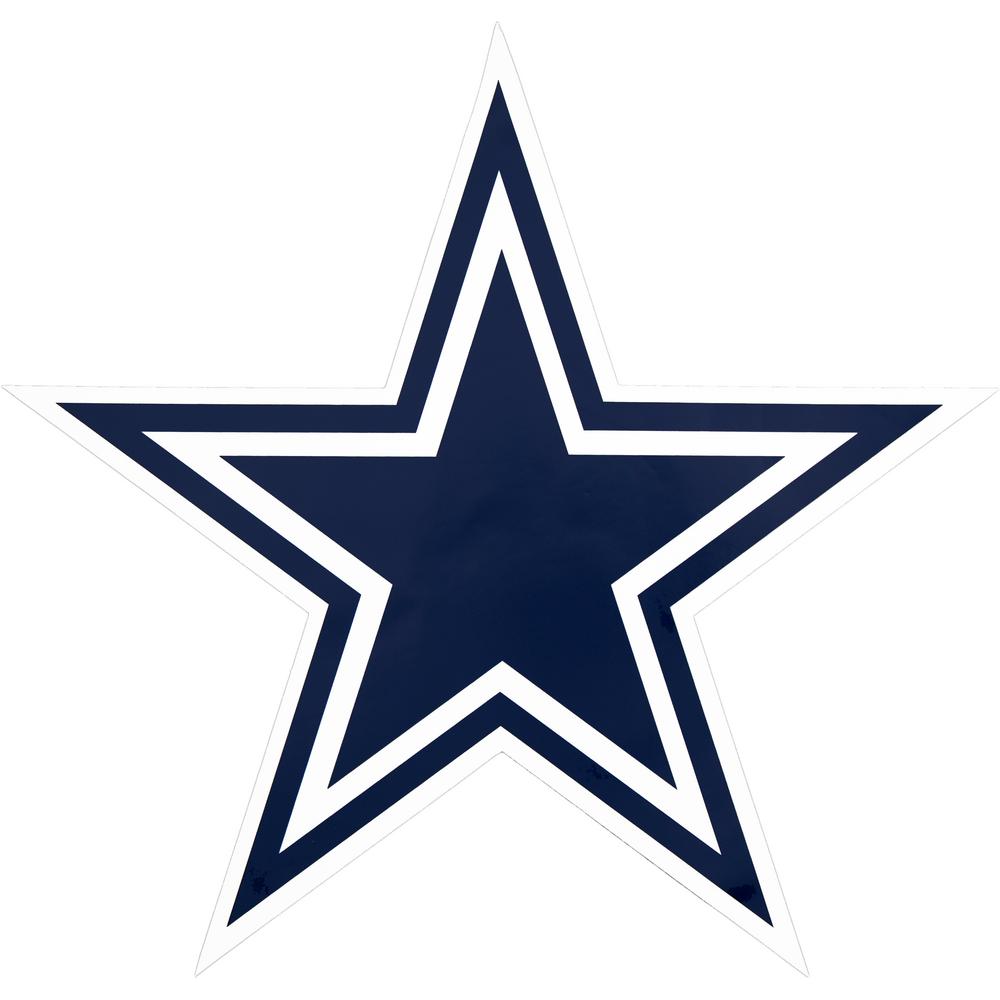 Dallas Cowboys
Christian Darrisaw
OT, Virginia Tech
There's two things that I know Dallas is going to make a priority this offseason; getting Dak Prescott signed, and protecting him by any means necessary. Darrisaw will likely be one of the first three OLs off the board on draft day and would immediately come in to replenish the much-depleted offensive line in Dallas.
Pick 11:
New York Giants
DeVonta Smith
WR, Alabama
Steal of the draft right here. Smith is, in my opinion, the top receiver in this class. He's going to be bumped down on draft day due to his size (dude is a toothpick), but I can't imagine a scenario where more than two receivers get selected before him. As I write this mock draft, we are only days away from finding out if he becomes the first receiver since 1991 to take home the Heisman… yeah, he's been that good. Despite his size, he's an "it factor" player that can come in and give the Giants their first truly elite receiver since Odell Beckham left town.
Pick 12: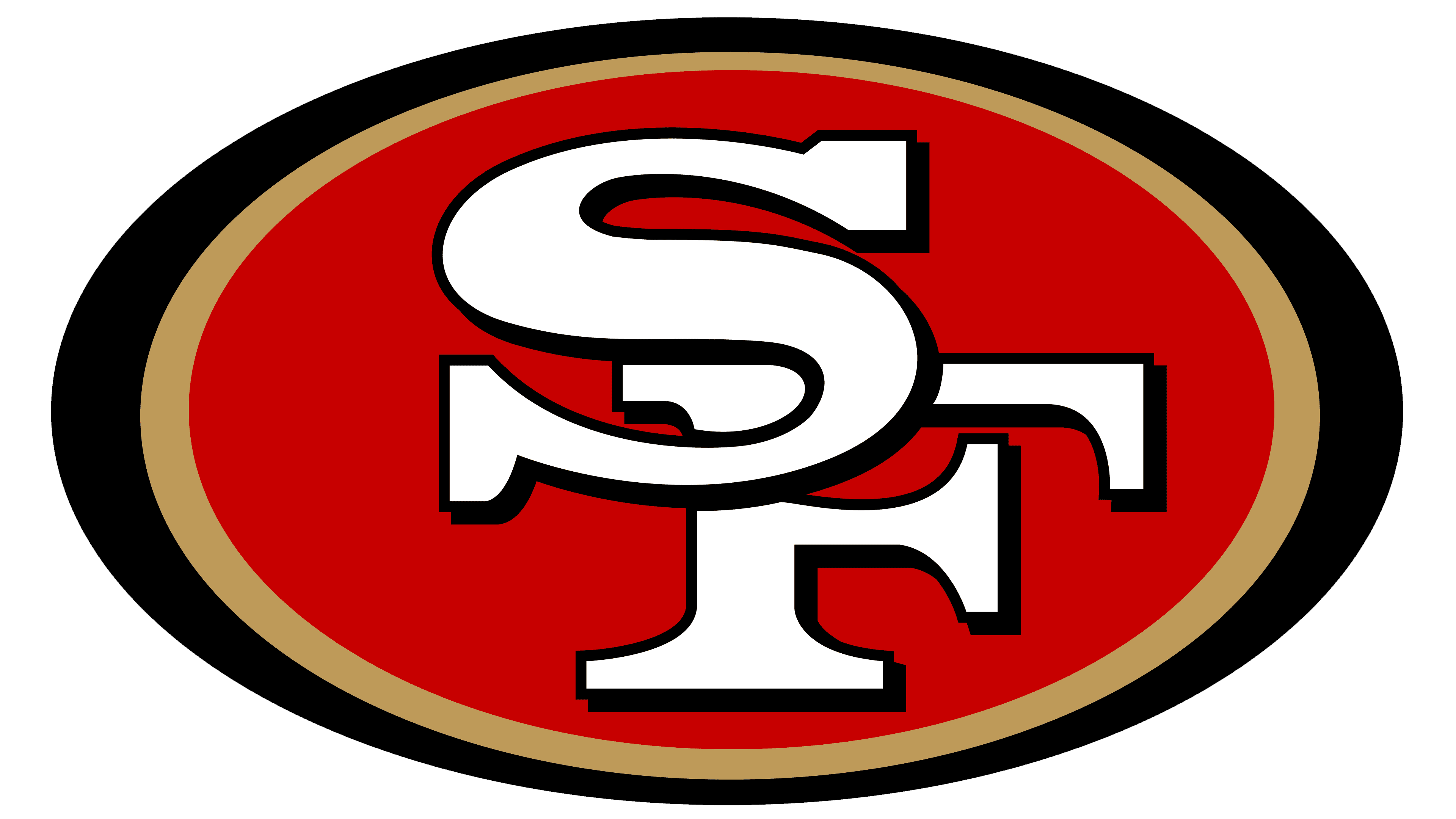 San Francisco 49ers
Trey Lance
QB, North Dakota State
It appears that the Niners are ready to make a splash in the offseason. Despite coach speak, I'd be very surprised to see them make it out of the first round without a quarterback. At one point, Lance was projected to be the second or third quarterback off of the board and landing him at pick 12 would be a gift. Whether or not he's a day-one starter has yet to be seen, but given San Francisco's quarterback woes, this would make all too much sense.
Pick 13:
Los Angeles Chargers
Rashawn Slater
OT, Northwestern
Justin Herbert is the future of this franchise and this team knows that. They also know that their biggest need this offseason is on the offensive line. While I don't think Slater will be as good as the first set of offensive lineman taken, he'll still be a day-one starter with tons of potential. The team is very young; he's got time to develop.
Pick 14:
Minnesota Vikings
Jalen Mayfield
OT, Michigan
This team seemed to have transformed over the second half of the season; but they still weren't insanely stellar. The Vikings have needs, particularly on both offensive and defensive lines, so it would only make sense that they get in on the action of drafting an offensive lineman. Kirk Cousins is most definitely not the franchise quarterback that they need, but it's hard to imagine any of the remaining quarterbacks go at #14 overall.
Pick 15:
New England Patriots
Rashod Bateman
WR, Minnesota
Bateman could be what they were hoping to get in N'Keal Harry a few years ago; a true WR1. He's an excellent route runner that has great success in adjusting to find the ball. While this draft class is DEEP at the receiver position, the Patriots would be wise to snag the best available one as early as possible given their recent unsuccessful attempts to find "their next big thing" at wideout.
Pick 16: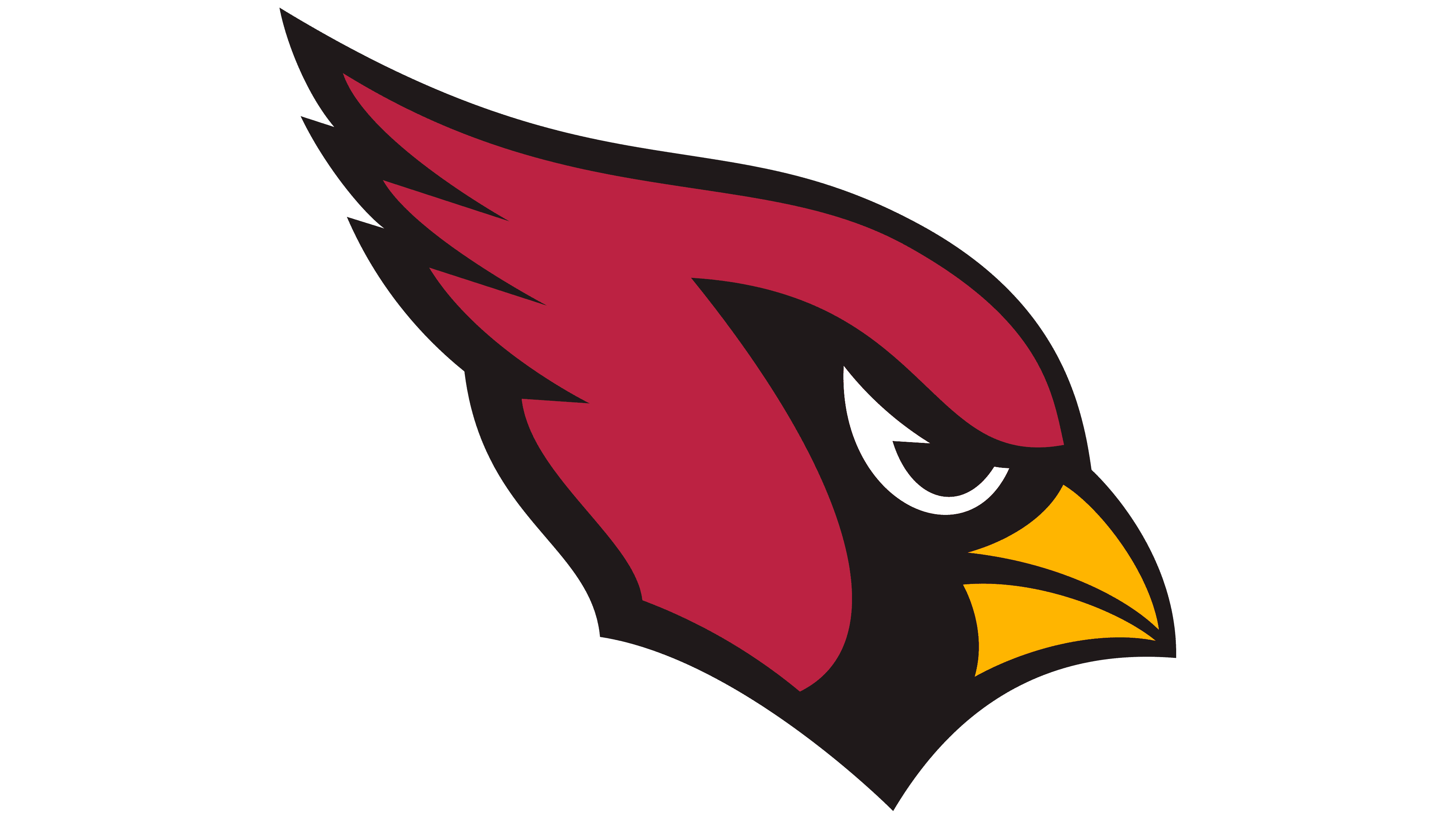 Arizona Cardinals
Patrick Surtain II
CB, Alabama
While this class does lack a truly elite corner, Surtain II is still one hell of a player. Arizona is decimated at the corner position, so I can't think of a move that makes more sense than this one.
Pick 17:
Las Vegas Raiders
Gregory Rousseau
EDGE, Miami
I find it ironic that the Raiders continuously try to find a beast on defense after the whole Khalil Mack thing… it really is amazing how long something like that can haunt you. At any rate, Rousseau offers a fair amount of defensive talent to a team that is very needy at the position.
Pick 18: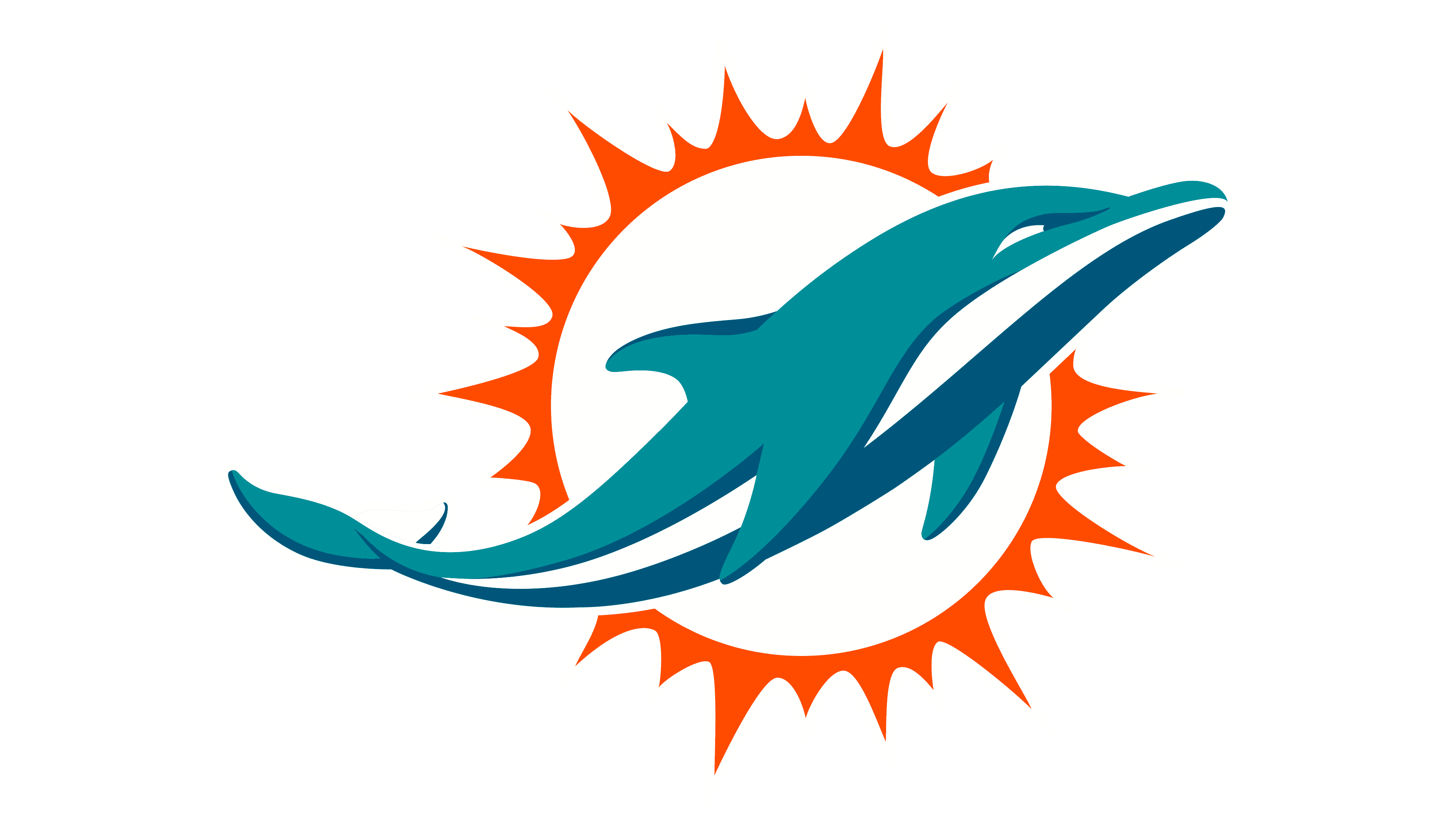 Miami Dolphins
Jeremiah Owusu-Koramoah
LB, Notre Dame
Dude is a great defender, and Miami being able to snag him at pick #18 would be fantastic value. He's extremely versatile and explosive and would slot in at linebacker in a team that really could use one. I think he'd be a good fit in Miami, especially since this defense has been well on the rise this season. After grabbing Chase at #3 and Owusu-Koramoah at #18, Dolphins fans would be pretty pumped with the front office.
Pick 19:
Washington Football Team
Caleb Farley
CB, Virginia Tech
Although Washington has bigger fish to fry, the value in this pick is too good to pass up. Farley could compete against Surtain II at being the top corner taken off the board, and if he falls all the way down to pick #19, the Football Team would be foolish to pass him up.
Pick 20:
Chicago Bears
Alijah Vera-Tucker
IOL, USC
Chicago should look to improve its offensive line ahead of the 2021 season, and while Vera-Tucker won't be a complete game changer, he can be relied on as a day-one starter. With Mitch Trubisky's resurgence and David Montgomery's late-season breakout, beefing up the line up front should not come as a surprise to anyone.
Pick 21:
Jacksonville Jaguars
Liam Eichenberg
OT, Notre Dame
This one is a bit of a reach, but given their shiny new toy in Trevor Lawrence… well, they're going to want to do whatever it takes to protect him and set him up for success. Their offensive line is far from stellar, so adding a guy to the mix in round one would be a very wise decision. I'd also expect them to get in on a receiver at some point, but they just don't have the luxury of grabbing a top tier one here. Sticking with an offensive lineman like Eichenberg seems to be the safest option.
Pick 22:
Indianapolis Colts
Jaycee Horn
CB, South Carolina
I'm sure the Colts would prefer to snag a quarterback here, but I just don't know if they'd reach on Mac Jones at #22. Horn is firmly on the radar as a top-four cornerback for this class and it would not surprise me to see the Colts bolster their nearly-elite defense. Indianapolis is a team that I can see attempting to move up in the draft, but given their current draft position, I'm not sure that they'll have the firepower to move up to where they'd like to be.
Pick 23:
Cleveland Browns
Joseph Ossai
EDGE, Texas
Ossai still has a lot of room for growing but seems to be a perfect fit for Cleveland. As long as they don't expect too much of him from day one, I can see him developing into a very welcomed piece of the puzzle for this defense. He'll definitely have to work on pass coverage, but he's a natural at a game of Seek and Destroy.
Pick 24: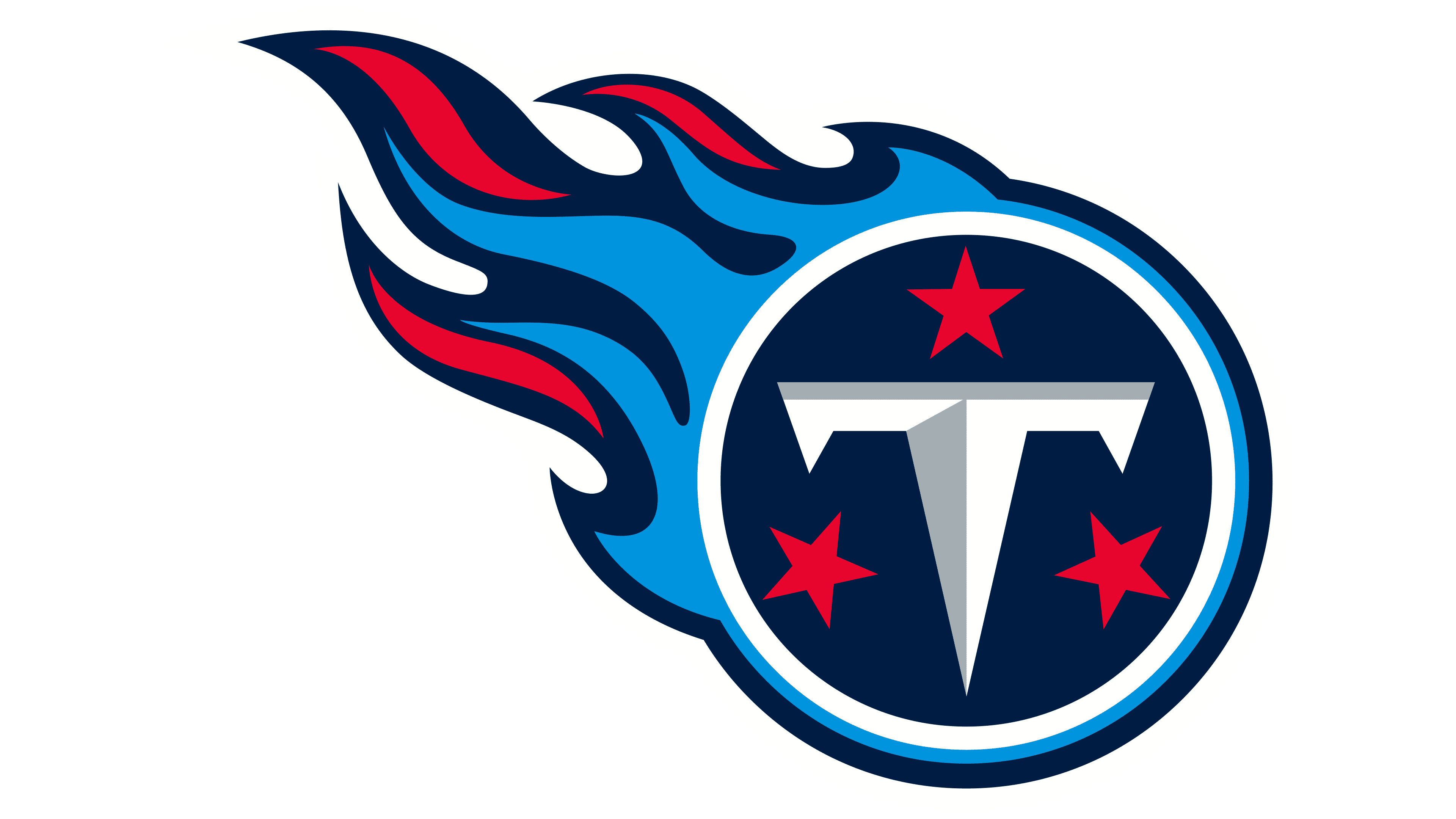 Tennessee Titans
Jay Tufele
IDL, USC
I think the biggest flaw for the Titans is their defensive line, hell, it may be their only big flaw in general. They'll be looking for some veteran help this offseason, but taking rookie Jay Tufele could also be a step in the right direction. I originally was hoping they'd get their hands on Ossai, but I've gotta stay honest in these things, so Tufele it is.
Pick 25:
Tampa Bay Buccaneers
Chris Olave
WR, Ohio State
There are a lot of rumors that the Bucs won't be able to lockdown Chris Godwin after this season, and if they can't, they're going to be in some trouble. I'd fully expect Mike Evans and even Antonio Brown to report to Bucs' training camp in July, but there will definitely be a missing piece. I think Olave could step in, and while I don't think that he is the same talent as Godwin, he could have a fairly substantial role from the get-go. He's reliable with sure hands and would fit in well with the role that Godwin may vacate in 2021.
Pick 26: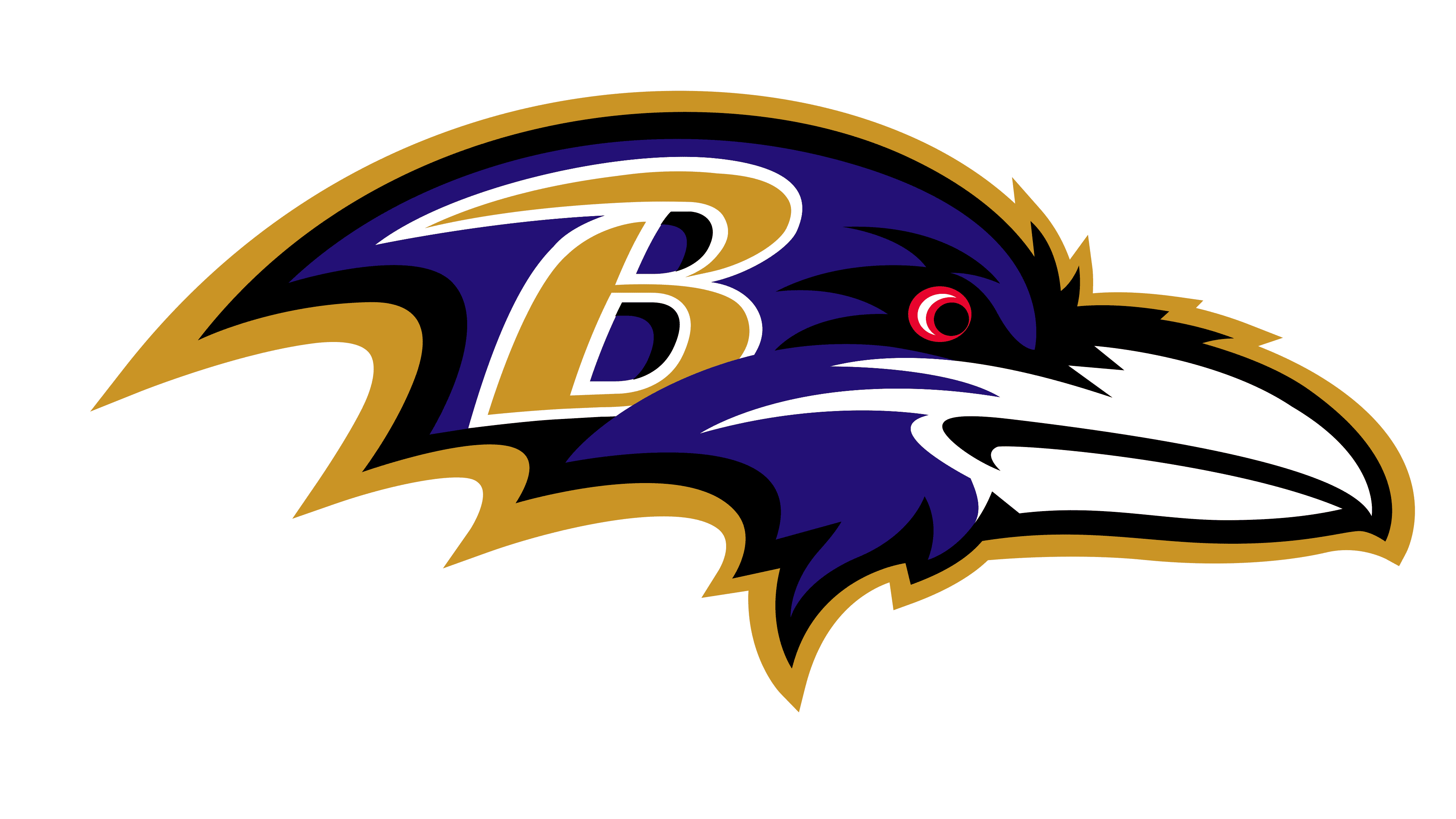 Baltimore Ravens
Terrace Marshall Jr.
WR, LSU
The Ravens could really use a physical receiver, and while Marshall isn't the biggest guy in this draft, he's far from the smallest. I think he would be a great fit in the system and could immediately slot in as a top-three target for Jackson. He reminds me a lot of a smaller version of Alshon Jeffery (in his prime), and that sure as hell is something that I'd imagine Ravens fans could get excited about.
Pick 27:
New York Jets
Najee Harris
RB, Alabama
This one was tough for me. I love personally Travis Etienne, but Harris' recent performances have been too stellar to ignore. His draft stock is going to be skyrocketing between now and April. Harris is a big, bruising back that reminds me of Derrick Henry. He's not insanely fast, but he's an absolute bulldozer. Harris knows how to make a man miss in the open field as well. What's really great about him is that he's good in pass protection and can also catch a ball or two himself. He's a big play waiting to happen and coming away with him and Justin Fields is enough to completely revamp an offense.
Pick 28:
Pittsburgh Steelers
Samuel Cosmi
OT, Texas
This is another one I was tempted to finally pull the trigger on for Mac Jones, but the need at offensive line is too big to ignore. The Steelers are a team that I'd imagine will attempt to make a splash for a quarterback later down the road, but in 2020, they'll look to preserve their current team. Cosmi is a perfectly fine offensive lineman that should mesh well in Pittsburgh.
Pick 29: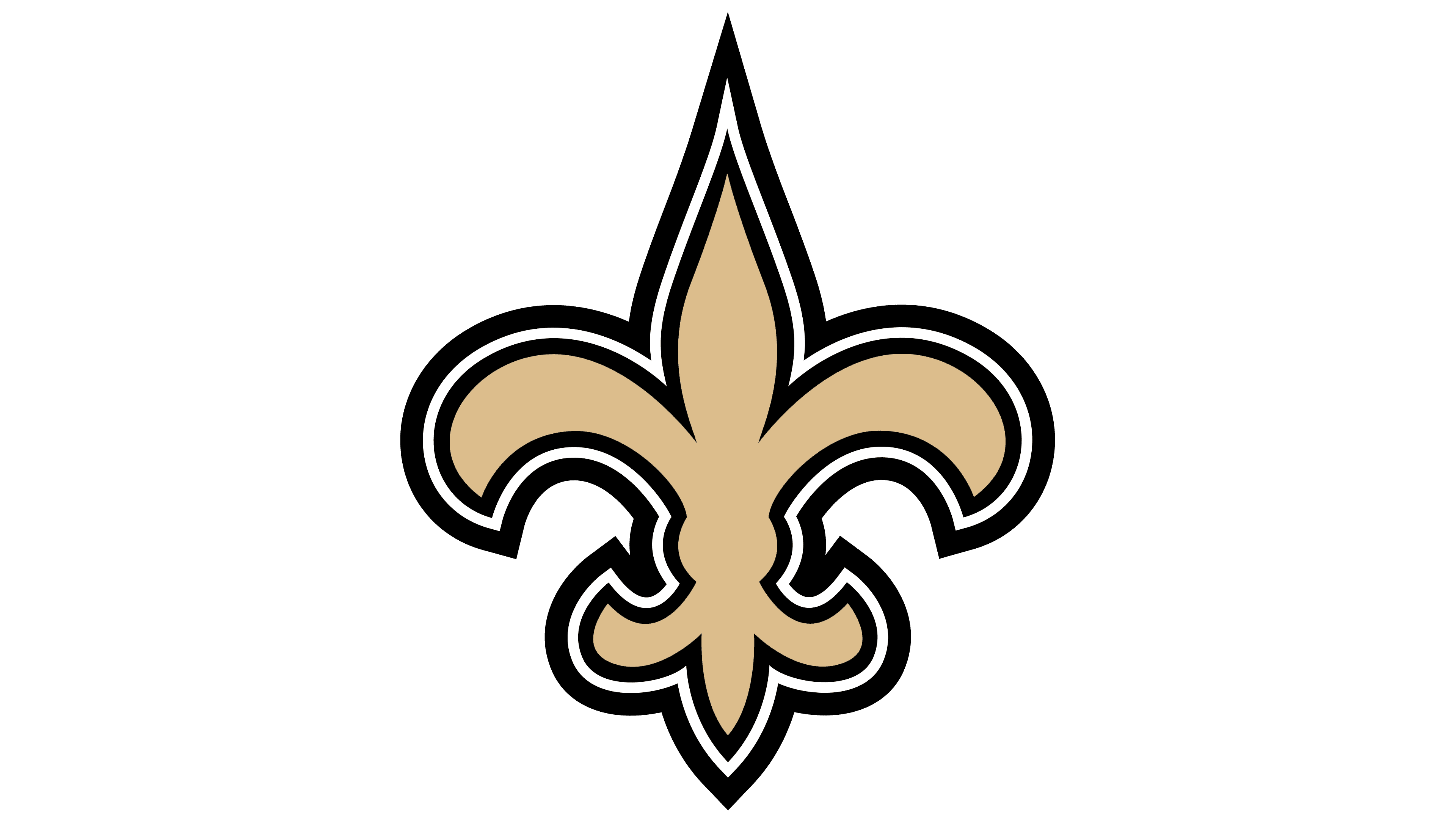 New Orleans Saints
Zaven Collins
LB, Tulsa
The Saints are in need of a linebacker, big time, so it only makes sense for them to snag the best one available. I could also see them taking the shot on Dylan Moses (LB out of Alabama), but it's tough to ignore the success that Collins has had in Tulsa.
Pick 30:
Buffalo Bills
Eric Stokes
CB, Georgia
The Bills already have one stud corner and now it's time to groom the next one. I'd be stoked to get Stokes (sorry about that) at the end of the first round. Given his playing style, I'd say that he's fairly NFL-ready. As long as the Bills don't expect the world from him immediately, he could develop into an exceptional corner.
Pick 31:
Green Bay Packers
Dillon Radunz
OT, North Dakota State
Wide receiver? Nah, that's clearly not their style. Green Bay will look to bolster its offensive line to keep Aaron Rodgers upright and protected. Given who's left on the board, Radunz would be a fine developmental selection for the Packers at the end of the first.
Pick 32:
Kansas City Chiefs
Creed Humphrey
IOL, Oklahoma
This selection is based off of name alone. Just kidding, Creed (I gotta use the first name for this one) will enter in and do his very best to protect Patrick Mahomes. It's hard to imagine him stepping in as a day-one starter, but he's definitely an intriguing option for a team that would like as much depth as possible at the position tasked with keeping their star quarterback healthy.
For more information regarding the 2021 NFL Draft, be sure to check out our Player Profiles as we highlight some of the top players you'll see come off the board this upcoming April!
Mikey Ostrowski is a blogger for the Loaded Box Podcast. Check out his article archive and find more from the Loaded Box on Twitter & Facebook